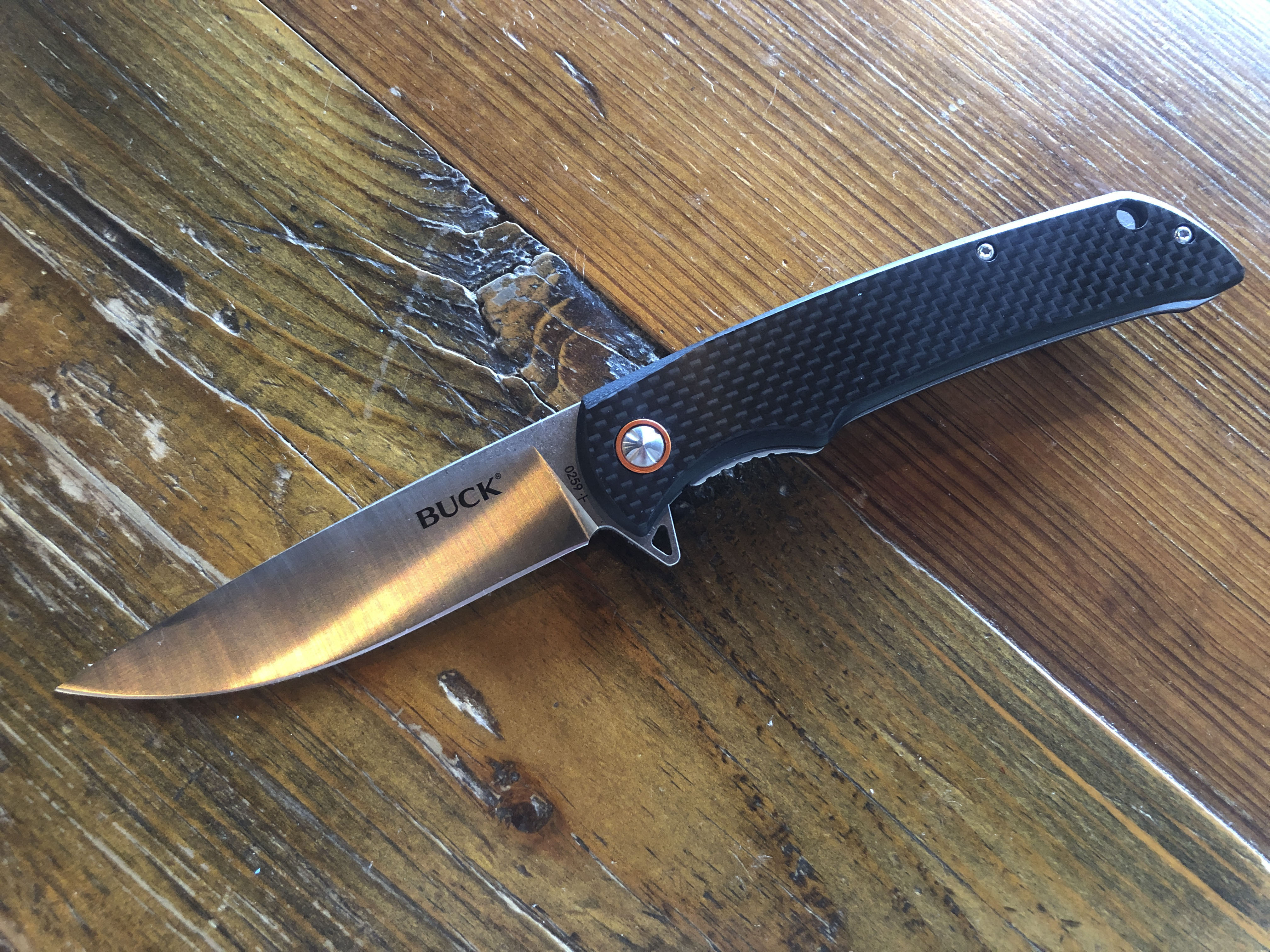 There's no reason your everyday carry knife can't be 1) impressive, 2) affordable, and 3) capable. All it takes to accomplish all of that is A) some inspired design, B) good materials, and 3) attention to detail. The hiccup there is, that's much easier said than done.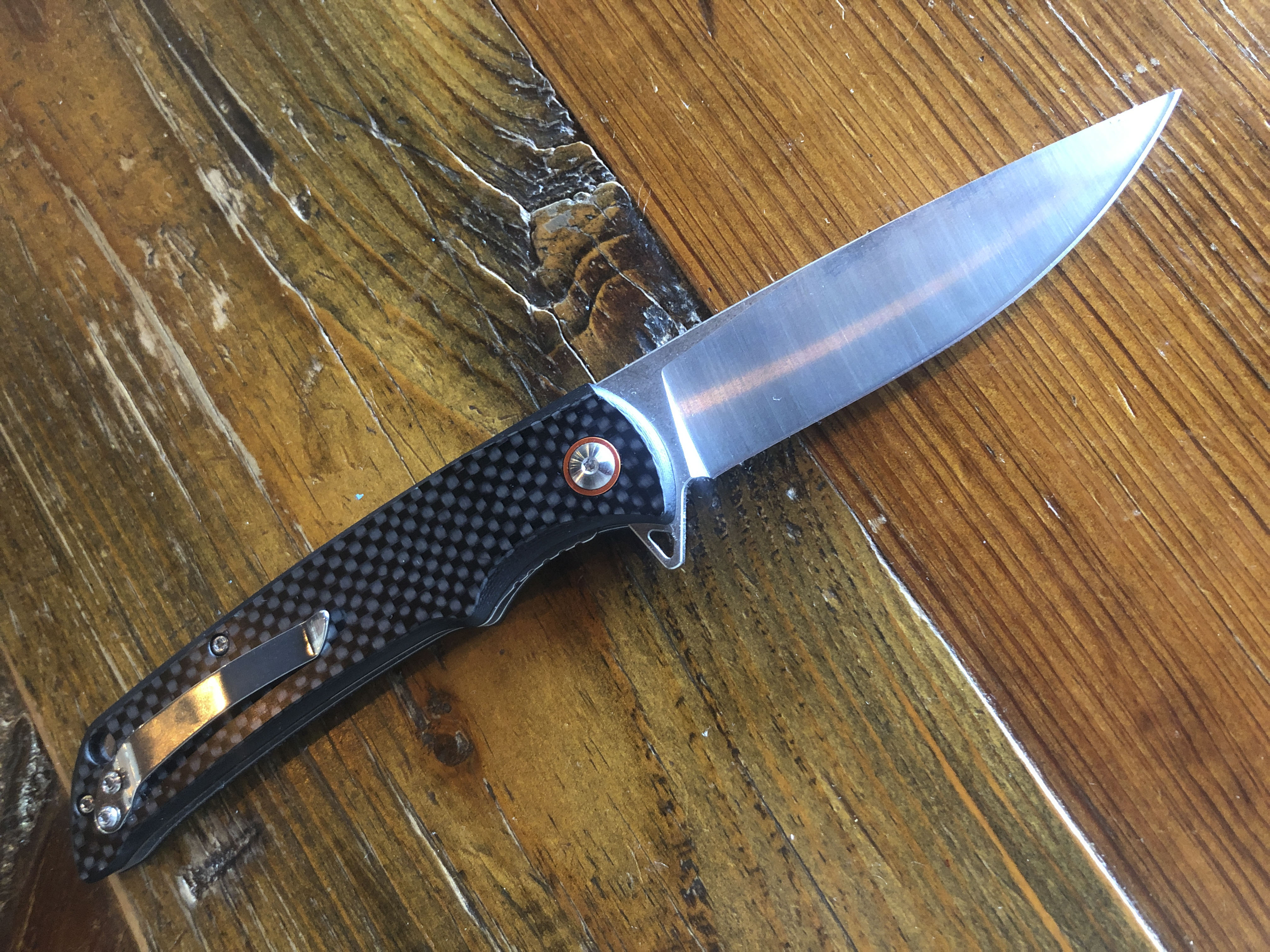 Against the odds, Buck Knives has accomplished both of those trifectas in their new Haxby folder. It's not only attractive and well made, but it's also a wonderfully useful knife that will fit in well with your other EDC gear.
The Buck Haxby is a big capable flipper that punches way above its weight. With it's lengthy 3.9-inch full flat grind 7cr drop point blade, it's big enough to handle a wide range of jobs.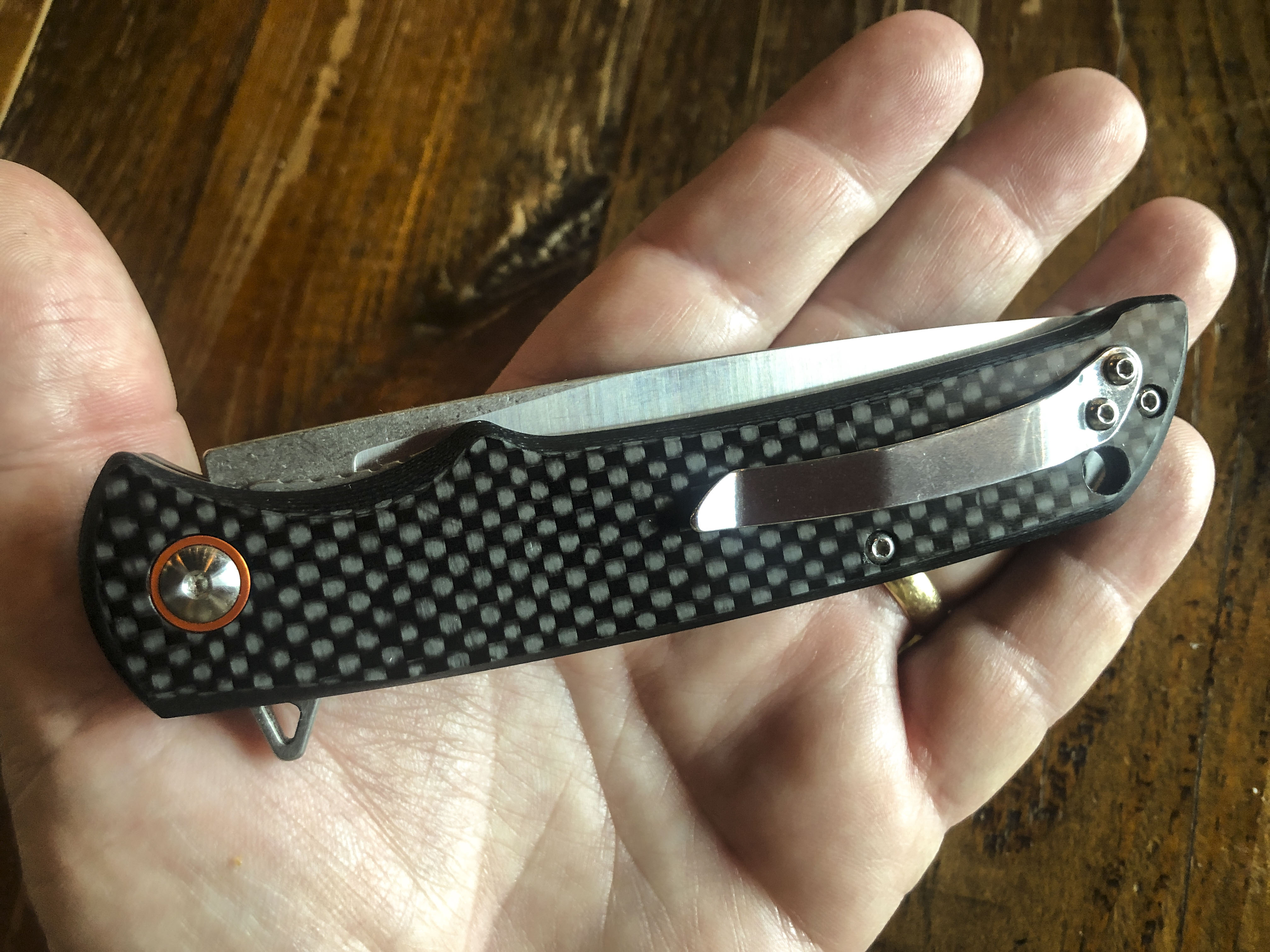 The liner locking Haxby sports nicely finished and radiused carbon fiber scales that both feel great in the hand and look impressive. The ball bearing pivot makes flipping the Haxby open a joy. It's as smooth and sure as knives costing 2 to 3 times as much.
Lockup is rock-sold and the blade is perfectly centered when closed, something you don't always see in a knife in this price range.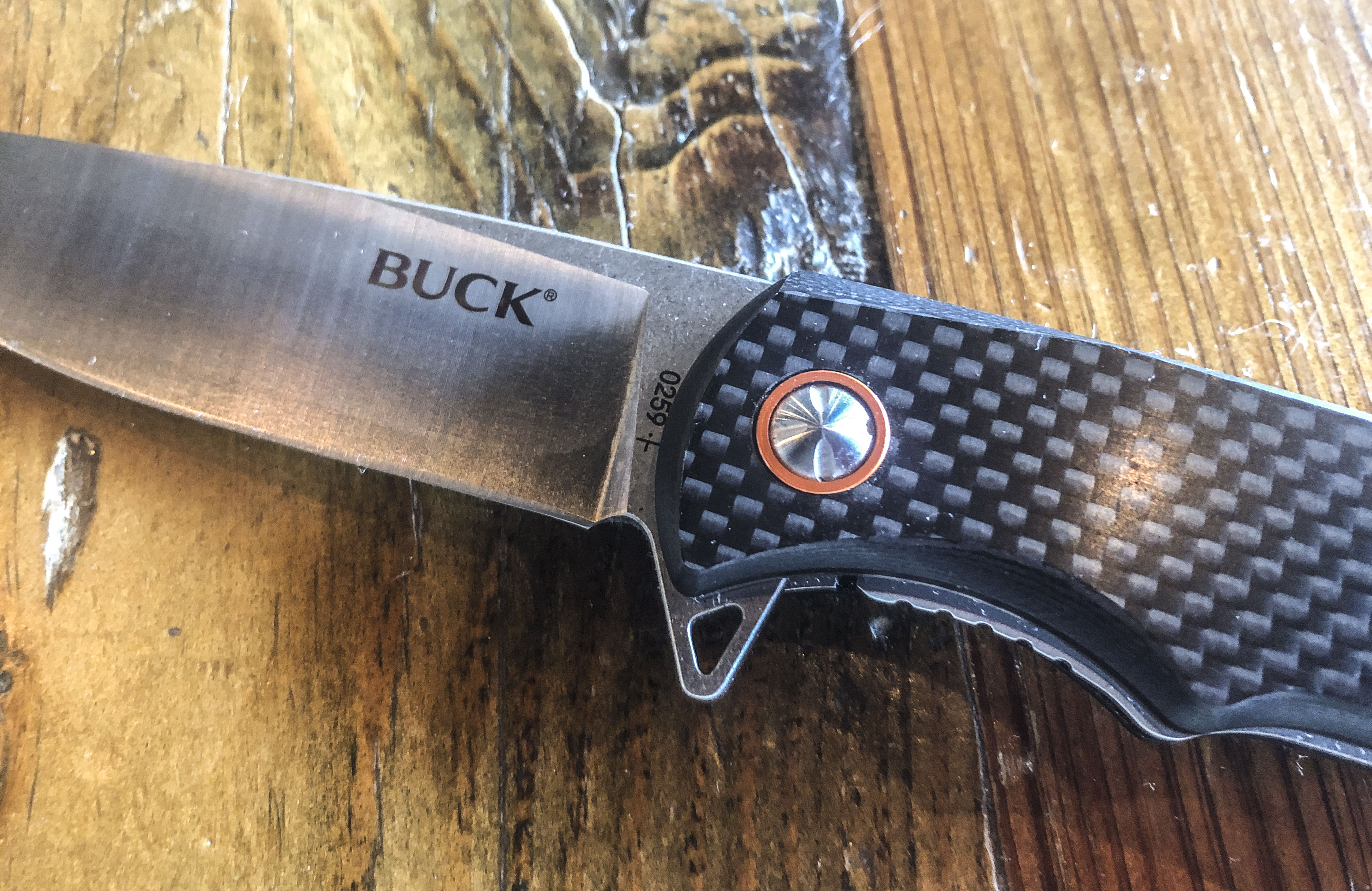 Everything from the Haxby's skeletonized flipper to the machined pivot and the subtle, but attractive burnt orange pivot collar raise the Haxby far above other blades at its price point.
As for that price point, you can pick up a Buck Haxby for about $45. With its ultra-smooth ball bearing opening action, eye-catching good looks and superior build quality, the Haxby is a compelling choice in an everyday carry knife.