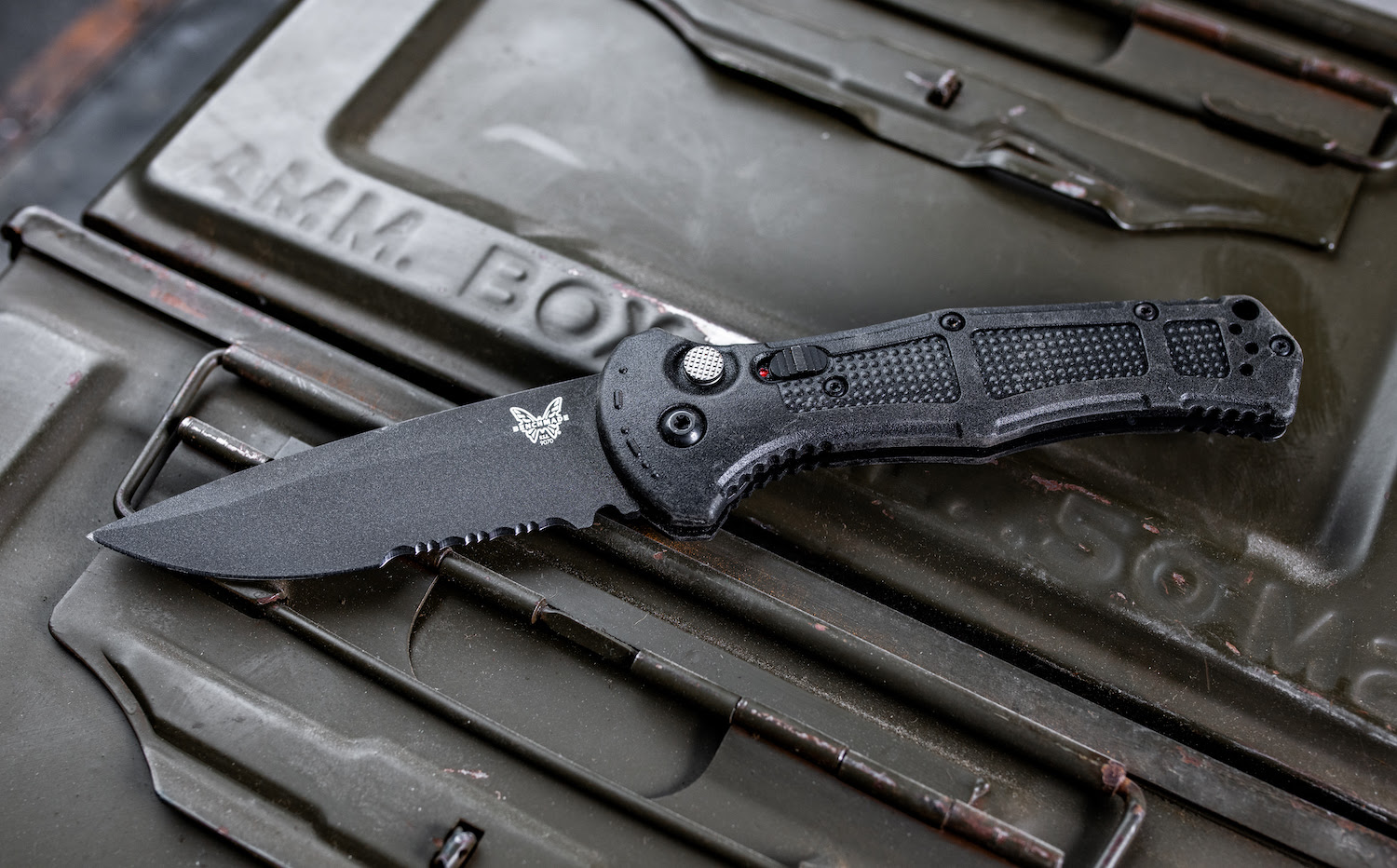 Benchmade designers were challenged to create a full-size, slim automatic that would meet the demands of the modern battlefield. The result of their work was released today, so I'd like to introduce you to the new 9070 Claymore family of knives. This sleek push-button automatic firing open with a truly impressive force and that has taken the crown as the brand's strongest folding knife.
Aesthetically, this model's design pulls from its battlefield namesake with handle ribbing and ball bearing-styled texture within the rib windows; ensuring a solid in-hand grip when held in any orientation. This model is also introducing CPM-D2 steel to the Benchmade family. Due to the powder method of the steel's formation, it is incredibly tough with solid edge retention characteristics; specifically chosen because it will exceed the needs of anyone downrange.

That breaking strength specifically comes from the manner in which the push-button mechanism engages the blade when open, while the button is also supported by the liners and the Grivory handles. Simply put, it set a new record for breaking strength, all due to the ground-up design process and lessons learned from the in-house destruction lab.