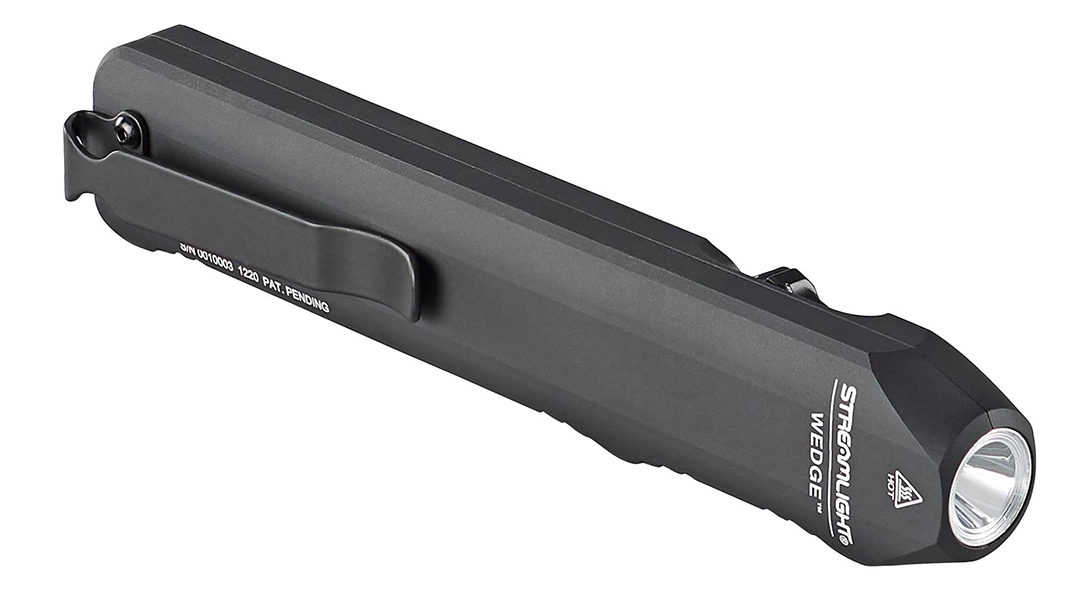 There's no rule that says a flashlight has to be cylindrical. Why not make one that's flatter? More pocket-friendly? The new Streamlight Wedge is just that…a rugged, water-resistant light that's as comfortable in your hand as it is in your jeans.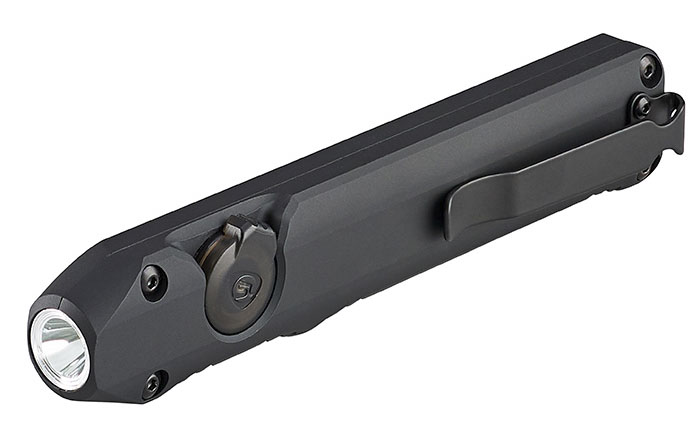 The Streamlight Wedge was designed specifically with everyday carry in mind. From its thinner, flatter form factor to its reversible deep carry pocket clip, the Wedge is made to be stowed in your pocket every morning. And everyone needs to carry a light. From finding the keys you just dropped to identifying a potential threat, a good light is a must-have item.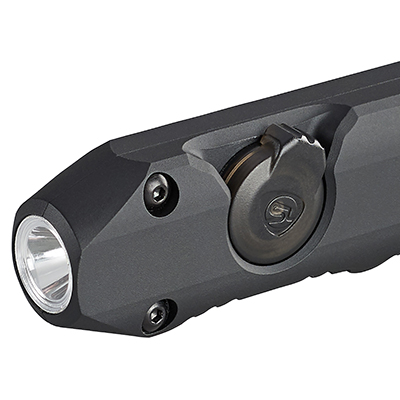 The powerful, durable Streamlight Wedge has a USB-C rechargeable lithium polymer battery and puts out either 300 continuous or 1000 momentary lumens with its side-mounted thumb switch. It's just under 5.5 inches long, has a tough aluminum alloy housing and weighs a mere 3.3 oz.
If you want something powerful, but different, the Streamlight Wedge is everything other everyday carry lights aren't.