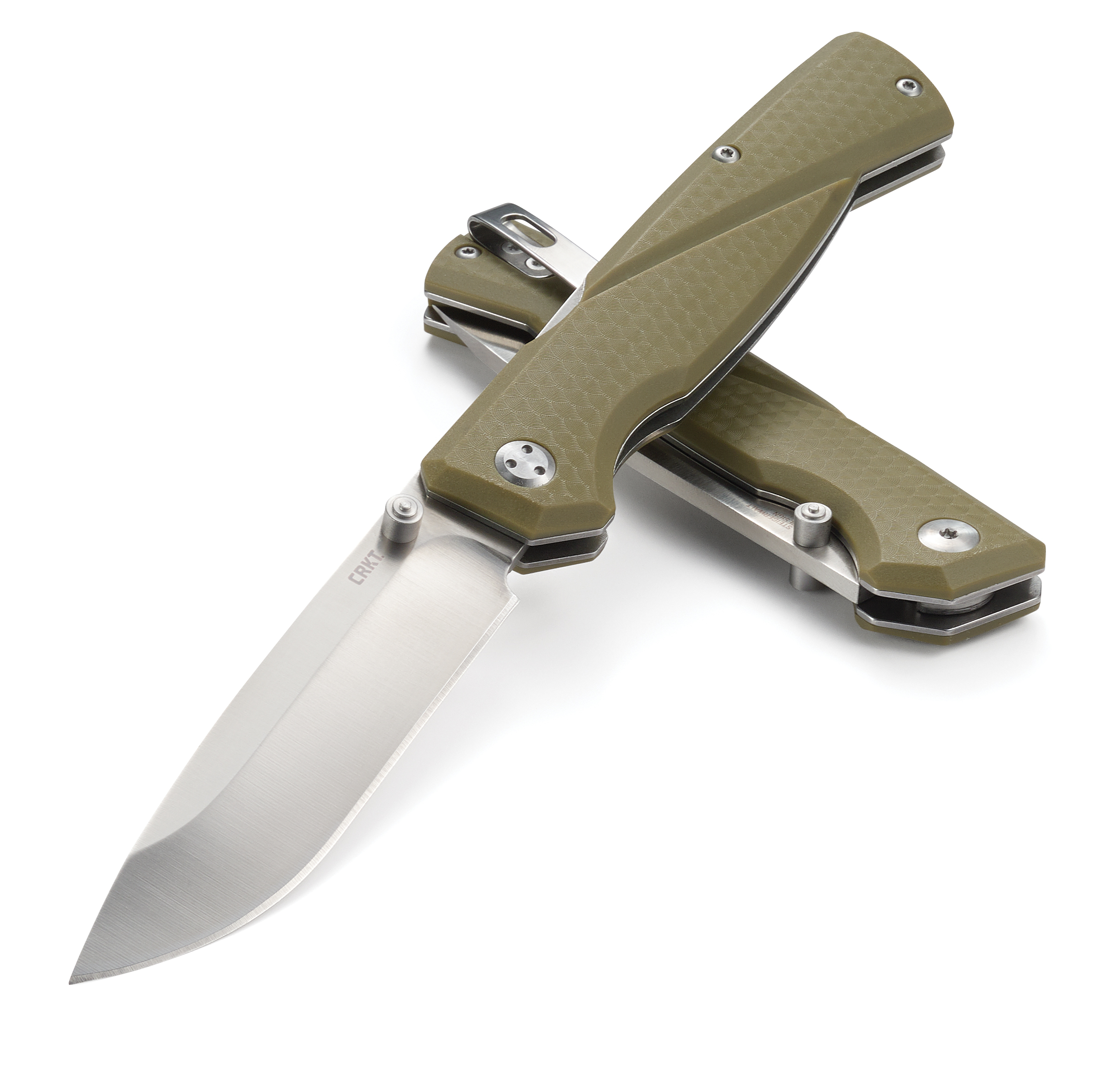 Columbia River Knife and Tool always has a robust line of releases every year to keep things fresh and at this year's Blade Show they're giving us a preview of their 2022 line. Take a look at their press release and some pics for what's coming up from CRKT and if you happen to be at Blade Show this weekend swing by their booth and get hand on with these new models
The Provoke Compact
The Provoke Compact is a classic reimagined by Joe Caswell, designed to be an ultra portable everyday knife. Wielding power in compact size, its sturdy aluminum handle adds to its superbly lightweight design, doubling in purpose as the perfect self-defense carry.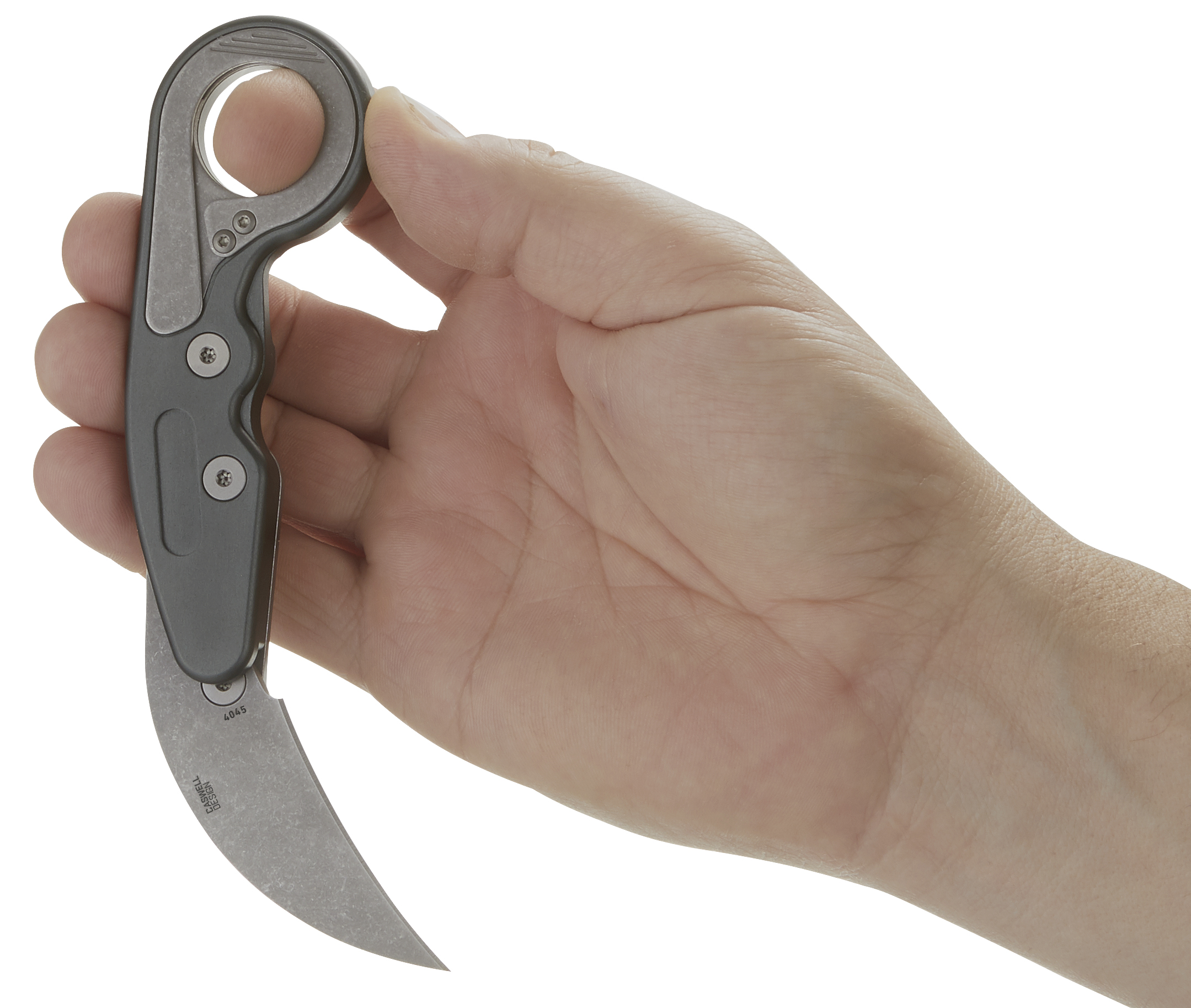 Featuring Kinematic® technology, it stays neatly tucked away in transit. Thumb pressure on the upper crossbar sets the chain reaction in motion, causing the blade to lunge to action while you've got a firm grasp on the handle. It's crafted of aircraft-grade 6061 aluminum for supreme toughness. The pocket clip is also a world's first—sitting almost completely flush with the handle and likewise activated with light thumb pressure.
MSRP: $150
The Kith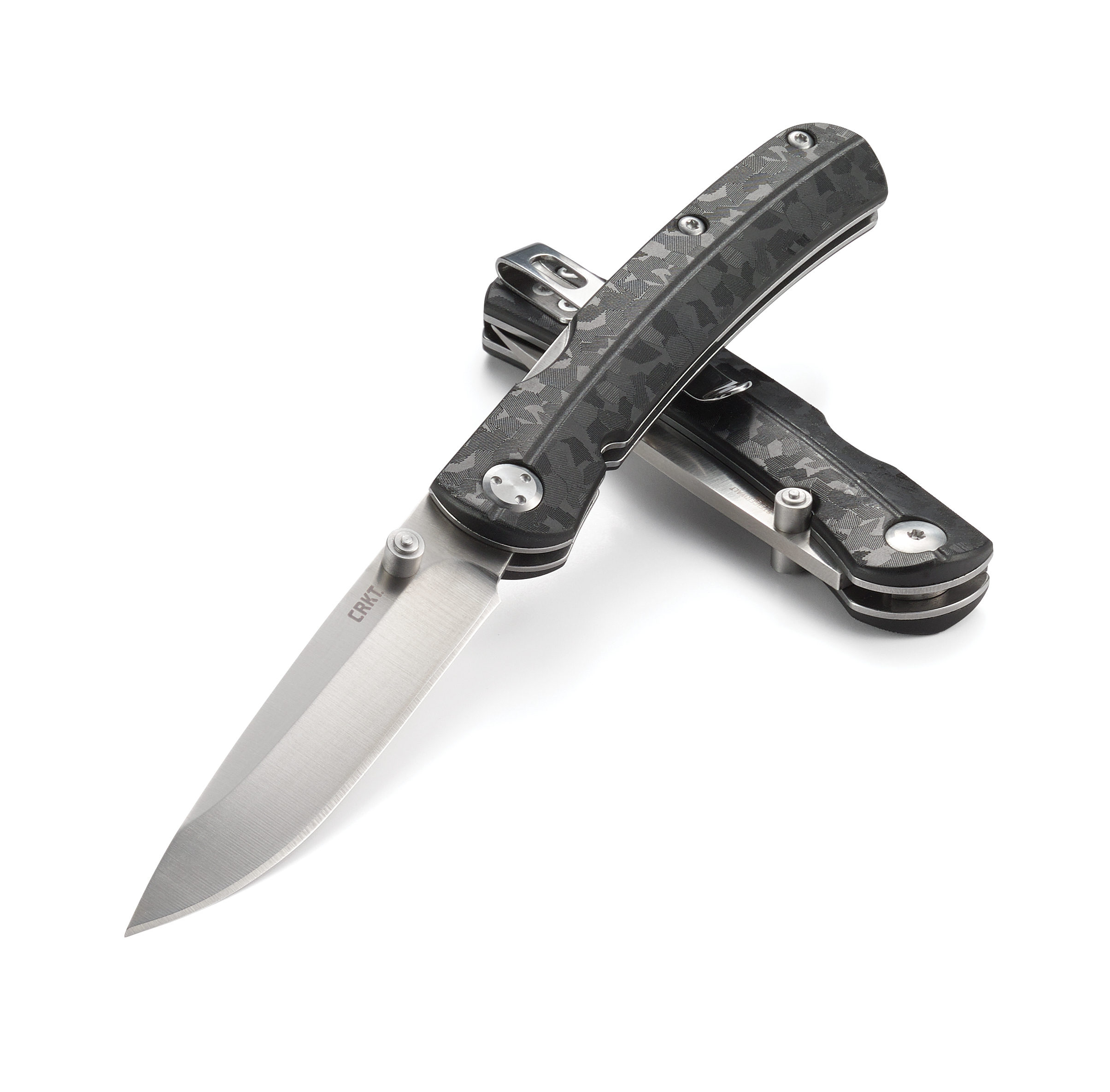 The Kith is designed by veteran knifemaker Ken Steigerwalt, who takes inspiration from traditional midlock and backlock folders to create a whole new approach with his front lock design. With a 2.95" drop point blade featuring a thin, sturdy tip, the Kith accommodates to higher-precision work.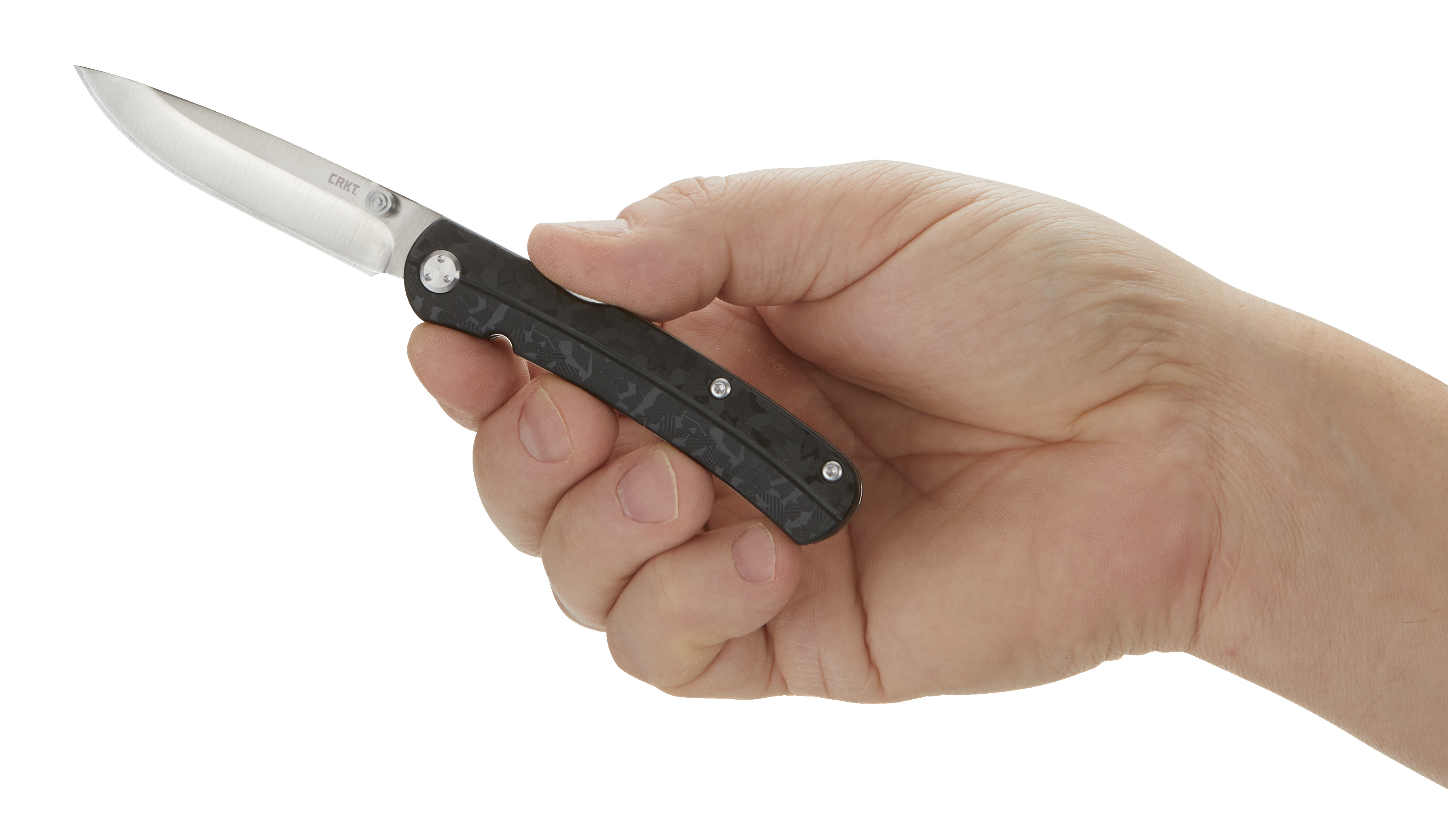 Inspired by a classic rag micarta look, the handle upholds a simple and clean aesthetic that also allows for multiple grip and carry options. Checking both boxes for durability and lightweightness, this low-profile gentleman's knife features a glass-reinforced nylon handle, making it a great on-the-go choice that won't weigh you, or your pocket, down.
MSRP: $44.99
The Kova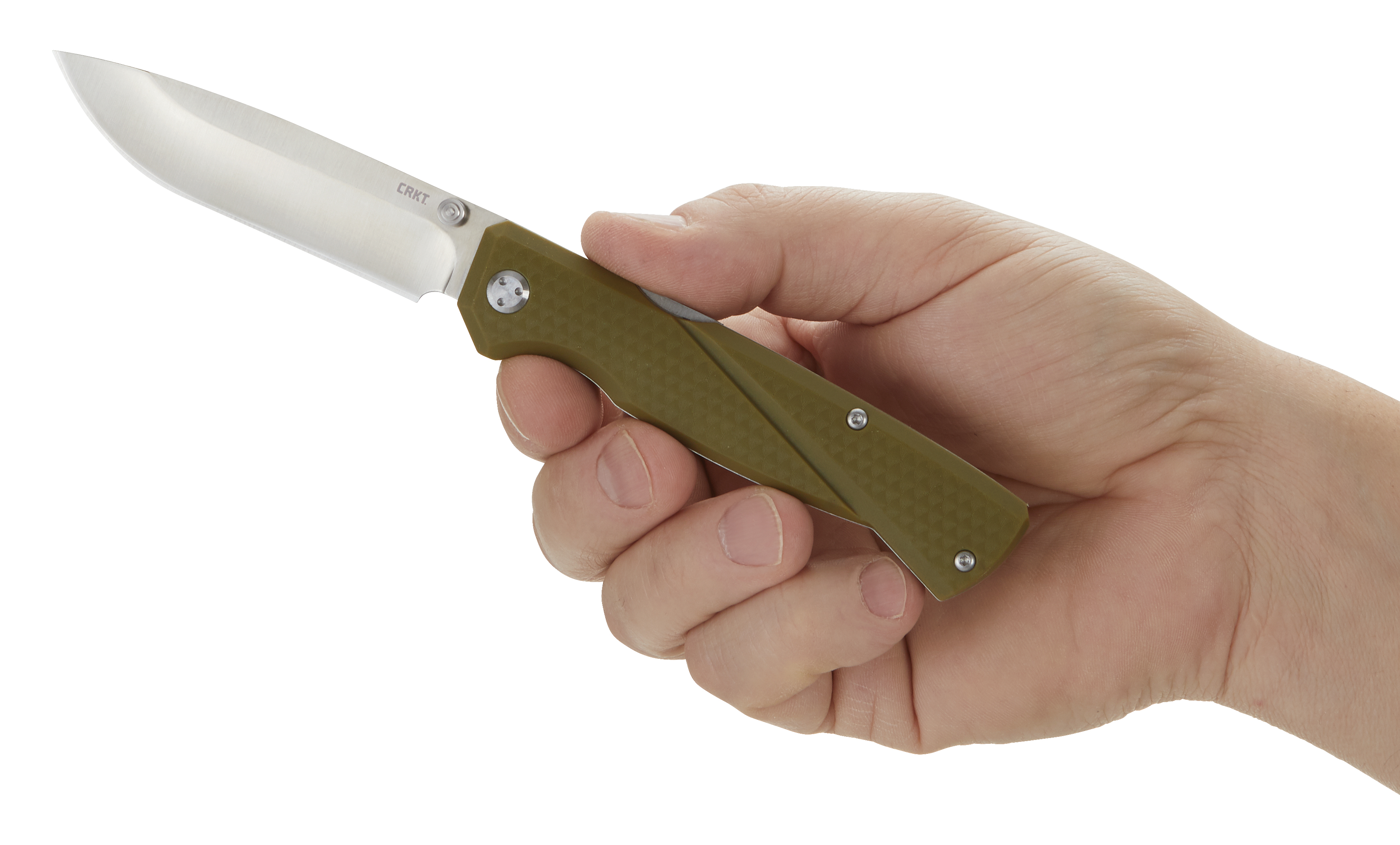 The Kova is designed by veteran knife designer, Ken Steigerwalt, its name coming from Finnish origin, meaning "tough, hard, or demanding a lot of effort to endure." But the front lock folding knife's strength and durability isn't just in the name, it's how it rises to face everyday tasks and challenges.
Complete with a 3.5" drop point blade and glass-reinforced nylon handles to showcase the subtle pattern work, the Kova is the dependable, versatile carry. With the front lock design, there's no question this heavy duty knife will please both right and left handed users, with the ability to open and close the knife with a single hand.
MSRP: $49.99
Minimalist Persian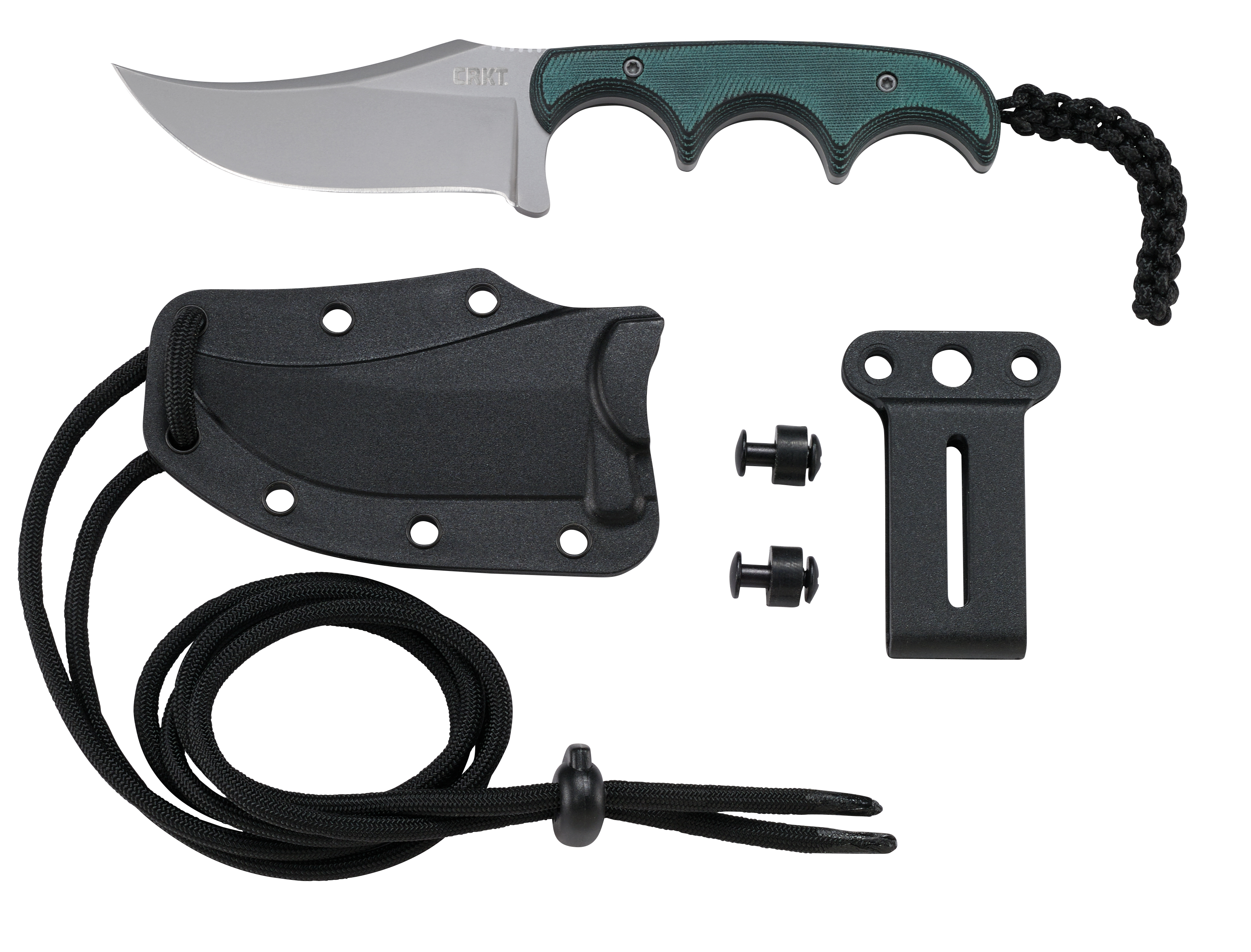 Designed by Alan Folts, the Minimalist Persian honors the iconic 17th century Persian blade, and features a long curvature design with minimalist grip for absolute precision and control. Put to use outdoors or for fine leatherwork, this small fixed blade knife wields the impressive rigor of a scalpel—gliding and cutting wherever you decide it lands.
This svelte dynamo packs a lot into its compact design. The 2.76" high-carbon stainless steel curved blade excels as an outdoors knife, its wide curve allowing it to glide along surfaces. The polished resin-infused fiber handle is built with deep ergonomic choils for a no-slip grip. A versatile sheath is equipped to work as a neck knife, slip easily onto a belt, or attach to gear.
MSRP: $39.99