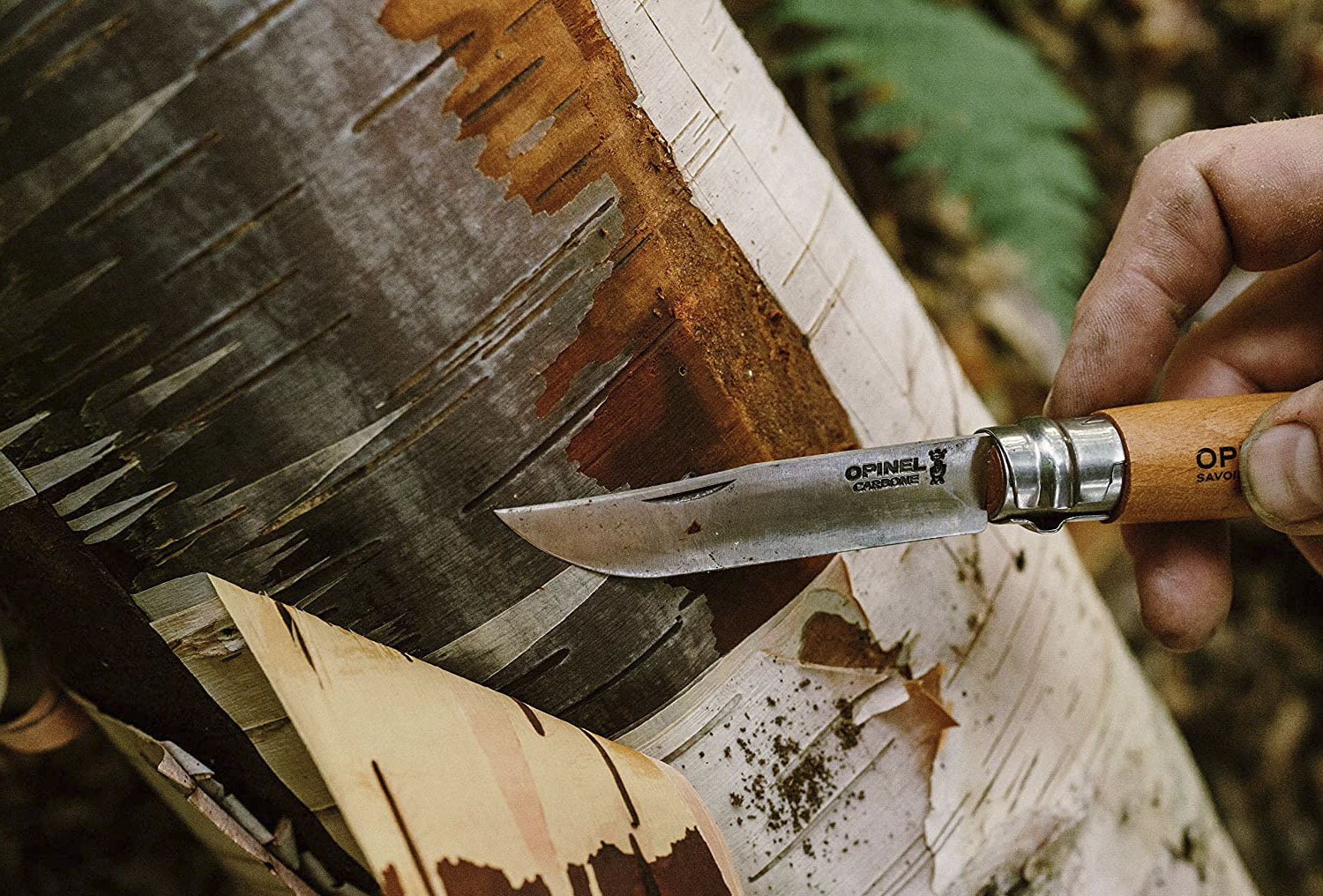 Classic French Opinel knives are often referred to in the bushcraft community as folding Moraknivs due to their excellent performance, yet incredibly inexpensive price. You can pick up a basic Opie for under $20. The design has been around for over 120 years with minimal changes other than the addition of the rotating Virobloc locking ring in 1955, and an Opie still makes a great EDC blade.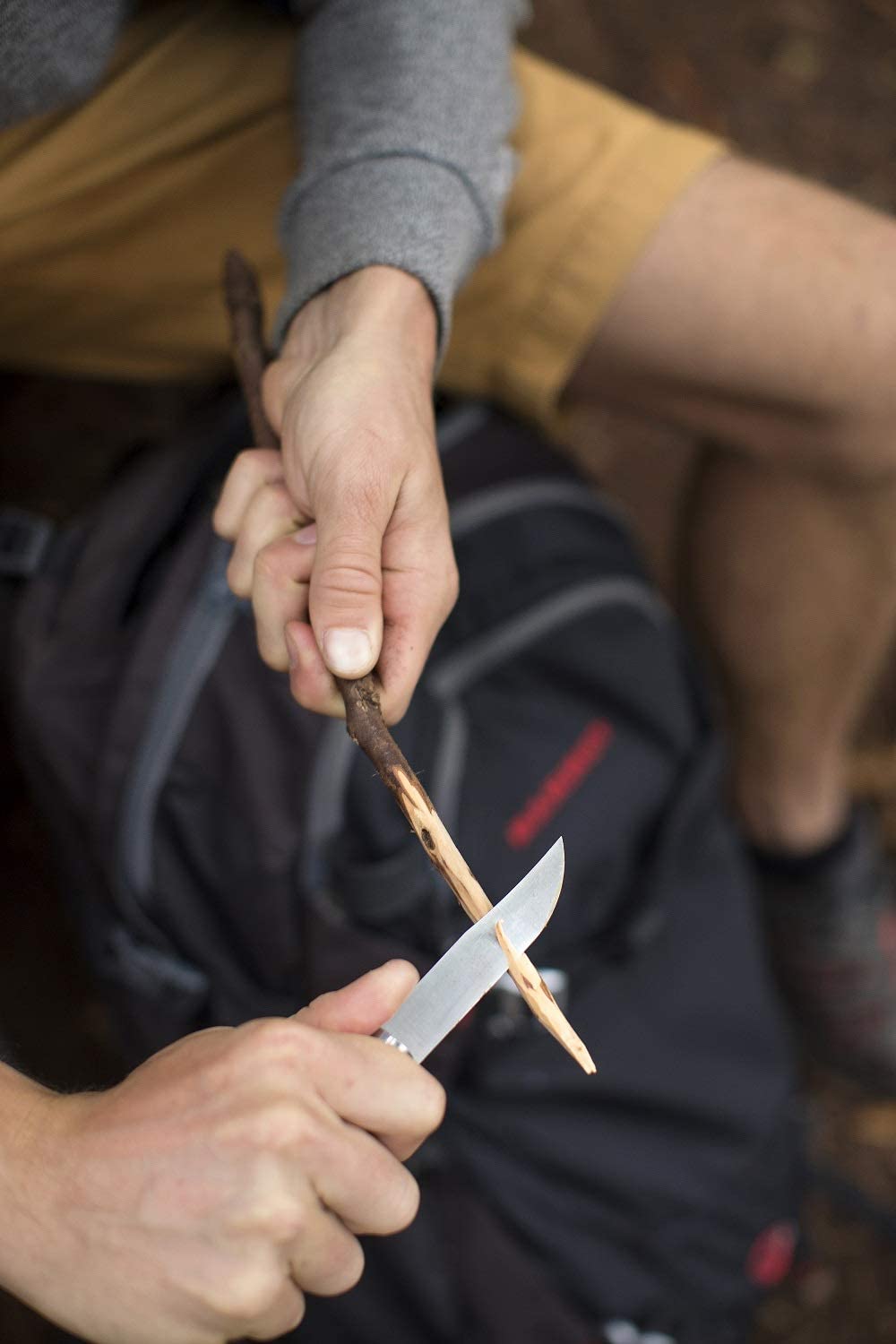 Most base models have handles made of Beech wood but Opinel has offered premium woods on some models in the past, particularly the No. 8 with its 3.28 inch blade. That's a handy EDC size and is probably the most popular size Opinel out there.
The lightly larger No. 9 has a 3.51 inch blade mated to a 4 inch handle making it arguably a slightly better choice for folks with larger hands and for outdoors use. If you like the larger knife, but want something other than the basic Beech, you're in luck because now Opinel is offering the INOX stainless No. 9 in your choice of Walnut, Olive, and Oak as well.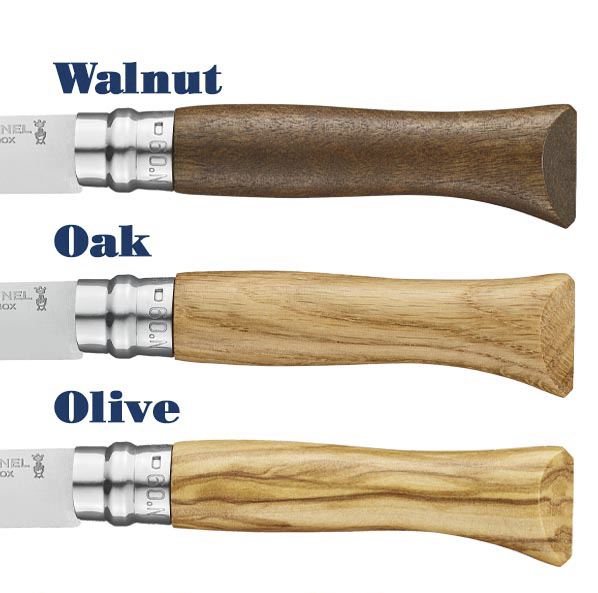 The best part is even the upgraded version is still an incredibly reasonable $28.
Here's the release Opinel sent out . . .
Our folding knife line just got BIGGER!

No.09 Walnut, Olive & Oak Wood

You asked and we listened. We now offer our No.09 Stainless Steel Folding Knife in four different wood types. Beech, Olive, Oak and Walnut all responsibly sourced from sustainable tree farms in France.

With a 4″ handle and a 3.5″ blade, this new knife will quickly become your go-to field work knife. It's also convenient in the kitchen as a paring knife, as a camp knife or even on the table as a steak knife!
Specifications:
Dimensions: 8.18″ x 1″ x 1″ (Open)
Blade Material: Sandvik Stainless Steel 12C27 Mod.
Blade Length: 3.51 inches
Handle Material: Beech, Olive, Oak and Walnut
MSRP: $ for Beech, $28 for premium woods
You can get the new versions from Opinel here. The original ultra-affordable Beech versions are still available with either a carbon or stainless blade.
Or the basic Beech models are still available with either carbon or INOX stainless blades.