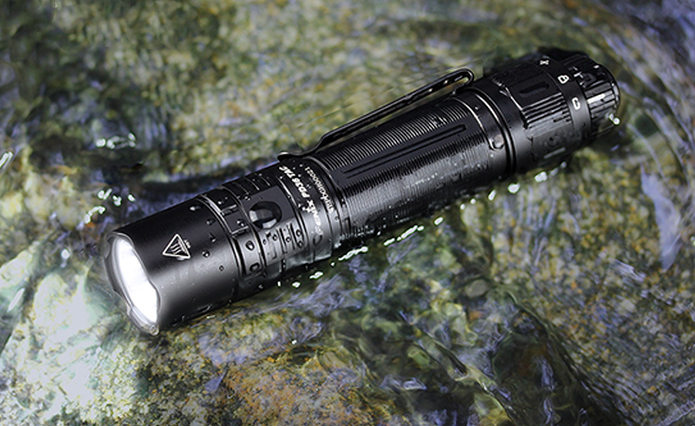 Depending on your age, or how much of a flashlight geek you are — yes, we're out here — you may remember when we were all amazed by the Surefire 6P back in the late 80's. A super-compact light (compared to the then-common Maglites of the time) that ran on two CR123A lithium batteries and put out a whopping 65 lumens of light.
You might chuckle at that now, but at the time that was damn-near groundbreaking. Flashlight and battery technology has developed at a rapid rate since then and it seems like just when we think we've found the "ultimate" EDC light, a new one comes out that's even better. Enter the new Fenix PD36.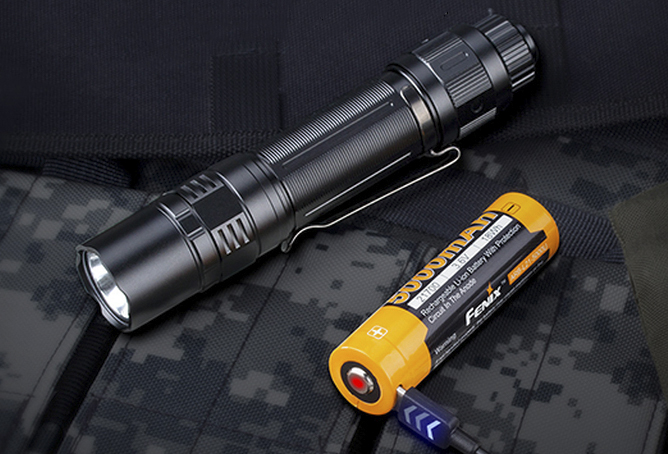 Fenix just announced the PD36 and its specs are impressive. It's about the same handy size as that original 6P but it's 2 ounces lighter at only 3.24 ounces. It's also a tad bit brighter at a whopping 3,000 lumens as opposed to the 65 that wowed us back in the day.
That's more than a little brighter…that's 50 times brighter. Run time at the full 3,000 lumens is rated at an impressive 1.5 hours. You have a range of lower power setting, though since you don't always need to be signaling ships offshore or melting peoples eyeballs.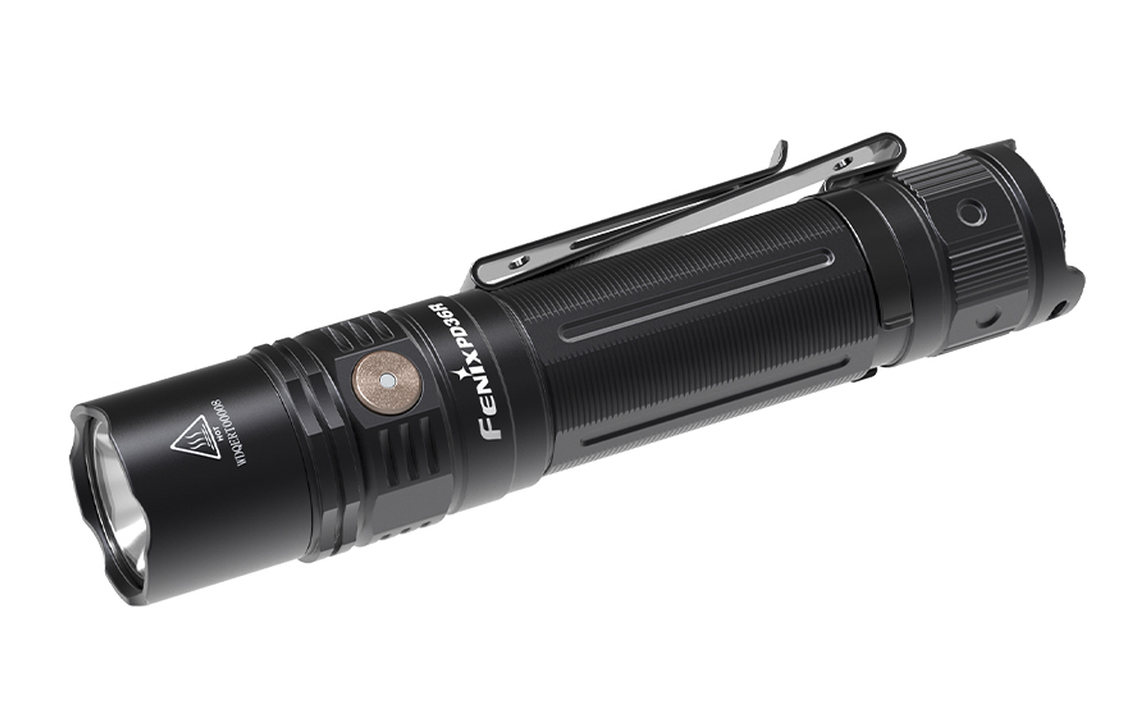 The 30 lumen eco mode gives you a generous 160 hours of runtime. That level is great for finding your car keys, digging around for stuff in your tent, or other common tasks. The 350 Lumen medium setting still gives you a very respectable 10-hour run time and you have other modes above and below that as well. Basically, the PD36 gives you a lot of options depending on your purpose. There's even a strobe mode putting out an impressive 2,000 lumens.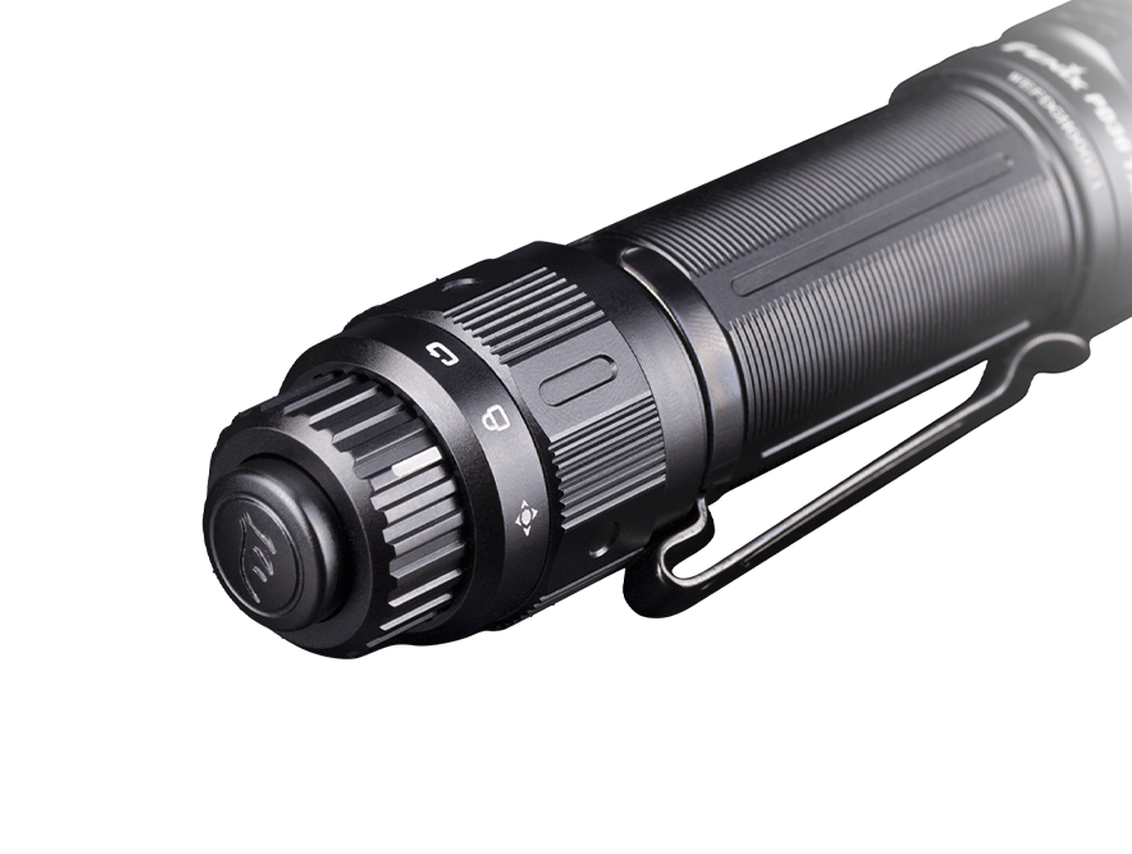 What do you do when your battery eventually dies? Just recharge it with the included standard USB C cable. No separate charger necessary. These are selling for $99.99 which isn't too bad considering the PD36's size and performance.
Specifications:
3000 Lumens Maximum Output
Luminus SST70 LED with a lifespan of 50,000 hours
21700 Battery included
Tactical and Duty modes
Patented Dual-function tactical switch for instant tactical activation
Lockout function
Reverse polarity protection
A6061-T6 Aluminum body
Premium type HAIII hard-anodized anti-abrasive finish
Outputs
Tactical Mode
High: 2000 Lumens, 3.1 hours, 738 ft
Strobe: 2000 Lumens
Duty Mode
Turbo: 3000 Lumens, 1.5 hours, 898 ft
High: 1000 Lumens, 3.2 hours, 524 ft
Med: 350 Lumens, 10.1 hours, 301 ft
Low: 150 Lumens, 18.7 hours, 193 ft
Eco: 30 Lumens, 160 hours, 82 ft
1-Meter impact resistance
IP68 Waterproof rating
Compatible accessories: ALG-00, ALG-18, AER-05, AOD-S V2.0, and ALP-10S (accessories sold separately)
Advanced Pulse-frequency Transmission System
Batteries
Included: Fenix ARB-L21-5000U USB Type-C rechargeable battery
Compatible: Fenix ARB-L21 21700 Batteries
Size
Length: 5.5 inches
Body Width: 1 inch
Head Width: 1.04 inches
Weight: 3.24 ounces
Included
Fenix PD36 TAC Flashlight
ARB-L21-5000U Rechargeable Li-ion battery
USB Type-C Charging cable
Holster
Spare O-ring
User manual
Warranty card
MSRP: $99.99