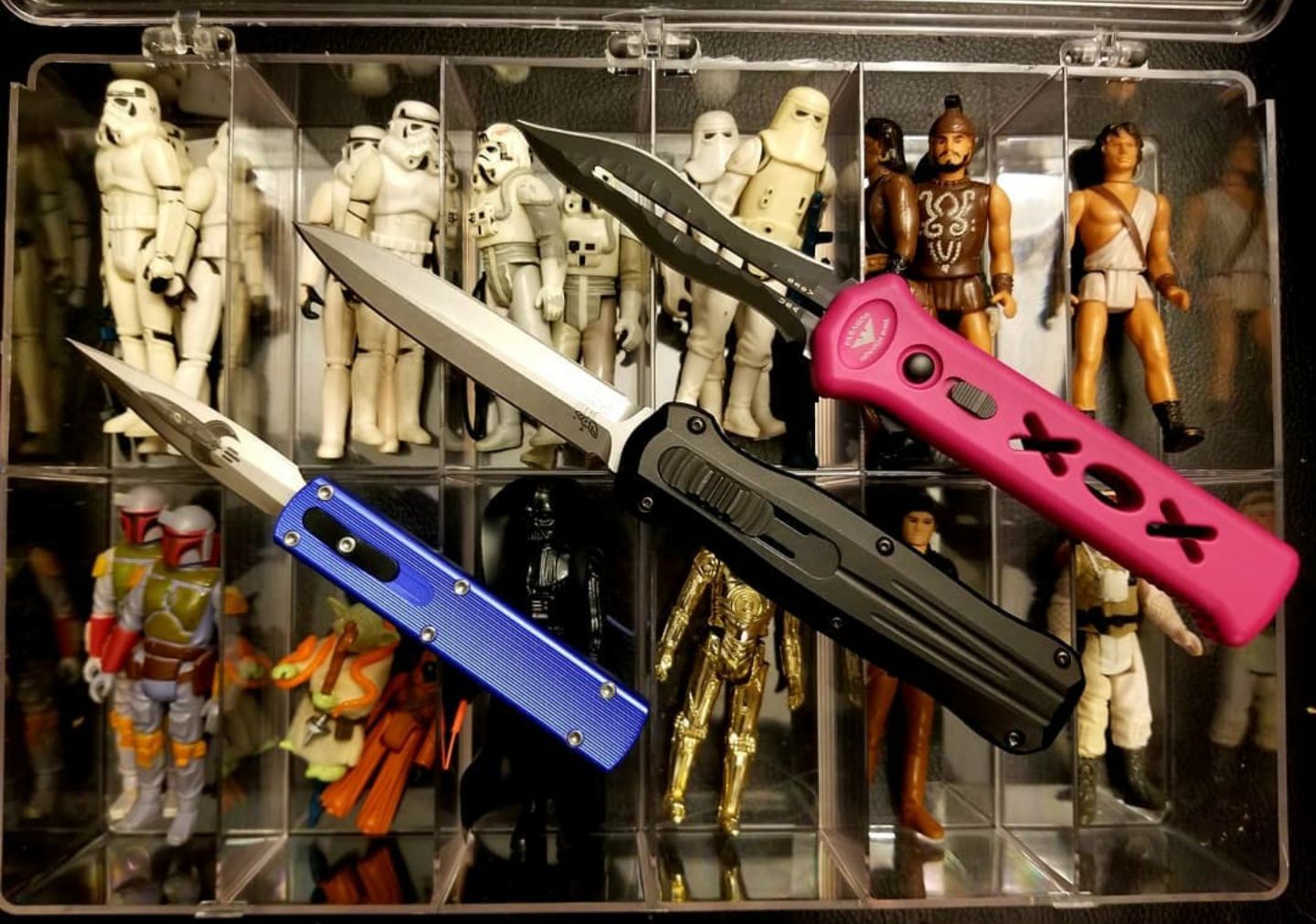 I'm not going to lie, I love me a cool OTF Knife. Maybe it's the one-handed operation. Maybe it's the fidget toy level fun that they can provide. I don't really care, I just want more.
My EDC knives tend to vary from small neck and keychain knives to stuff that would make Mick Dundee proud. I tend to carry more than one knife; shit I have 15 in my ride on any given day.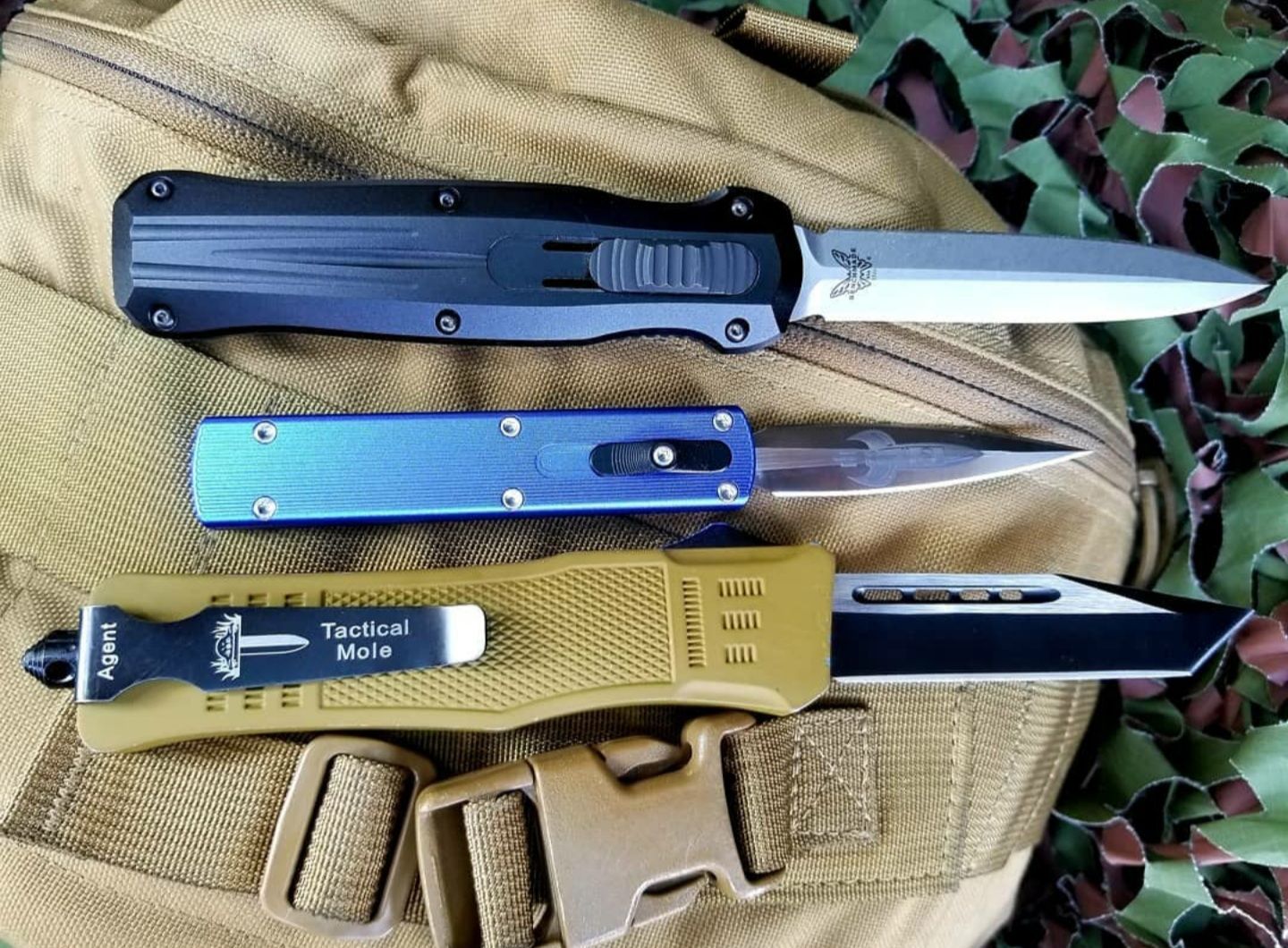 Out the front knives have always been appealing to me. They have a bad boy, gangsta rebel appeal to them for some, but I don't necessarily think that's a bad thing at least not for me.
I have always thought of OTF knives as fun toys. Actual most of my knives are fun toys. While I carry a knife for personal defense, I fortunately don't get into knife fights where I have to stab people very often. Mostly I tend to stab boxes, tape, and wood in the um…woods.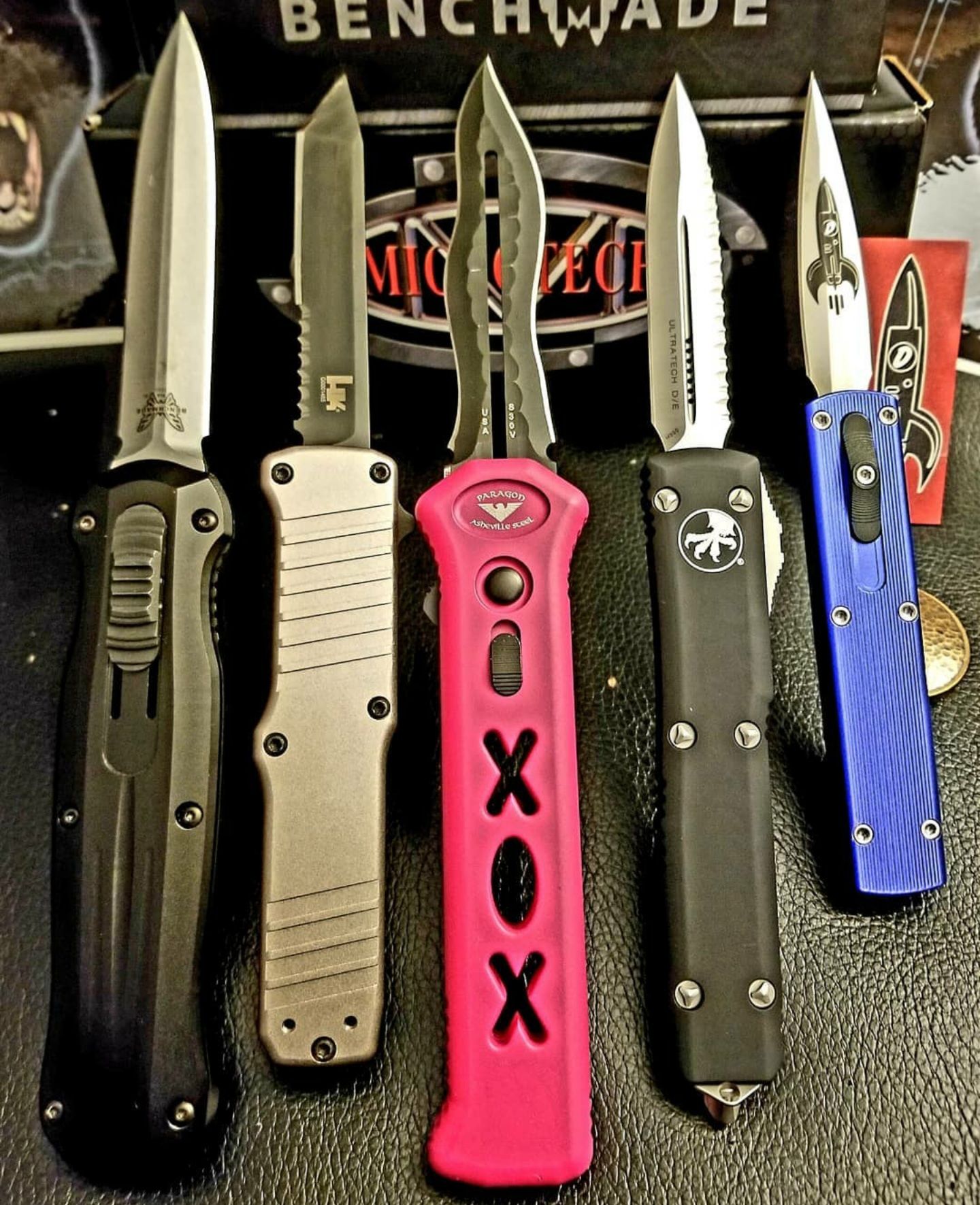 The only real piece of advice that I have on OTF knives is, they're not legal to carry everywhere. I don't care if you follow knife laws or not, just don't get caught doing something stupid with a knife that you aren't supposed to be carrying.
So, are OTF knives a good EDC choice? I think so, but that's a personal opinion. OTF knives tend to be kind of like Glocks; you either love them or hate them. People will always argue their side based on what's important to them.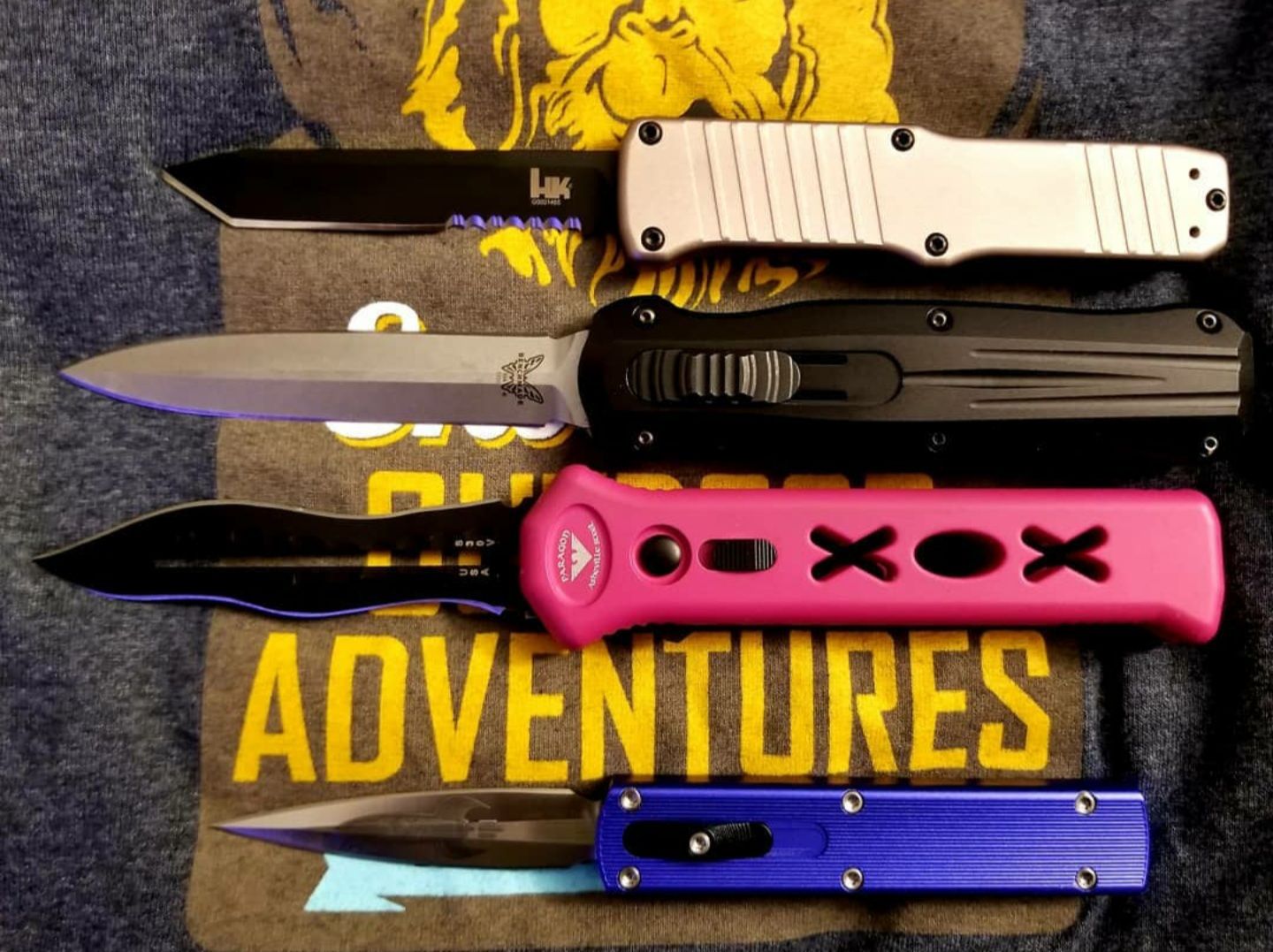 If you take a look at ehe photos, you'll see that I clearly like OTF knives. I'd like to see some comments from other OTF knife owners and learn about what else is out there waiting to drain my wallet.
THE GOOD: OTF knives are fun and definitely have a certain cool factor to them. One-handed deployment is ultra fast and simple. There are a lot of good companies that make some great OTF knives out there.
THE BAD: Some sellers aren't honest or upfront about where their knives are made. A lot of these sellers can be found at gun shows. Also, some high end OTF companies will void a knife's warranty if it was bought at gun shows or if you sharpen it yourself or take it apart to clean it.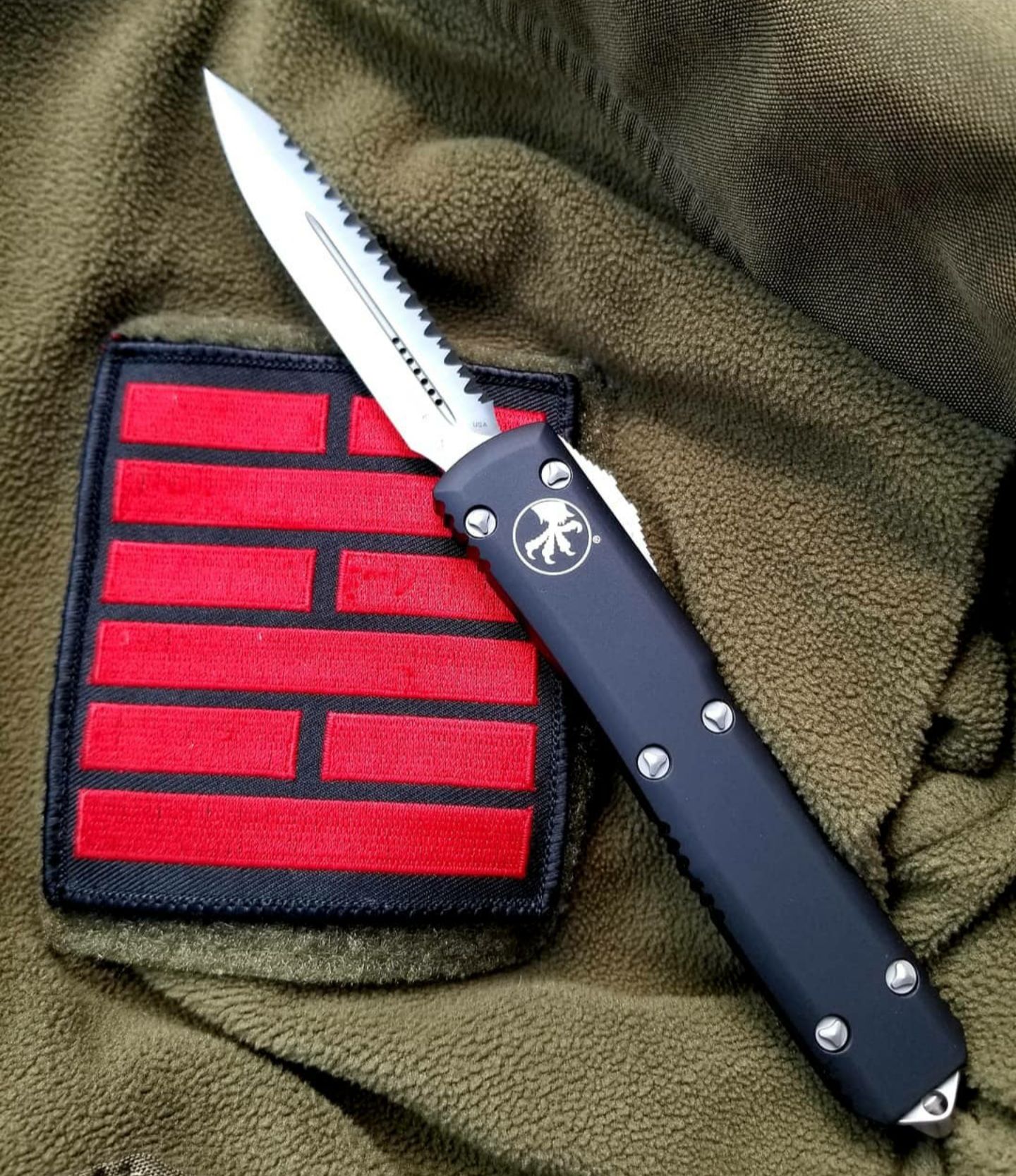 THE UGLY: There are a lot of cheap clones out there. You can get junky re-branded OTF knives for as little as $40. Again, dishonesty in origin can be an ugly thing when it comes to these. Some companies buy knives from China and promote them as being of higher quality than they are. There are a lot of these cheap OTF brands out there, they're invariably made in China, possibly from the same factory, and the springs tend to break after some use. Don't be mad though because the key word is cheap. You know what you are getting into (or should) when you buy them.
PRICING: $40 to $1000 and up. You might want to start by carrying something cheap and see if an OTF knife is for you. If you catch the bug, you can kiss your lunch money goodbye.