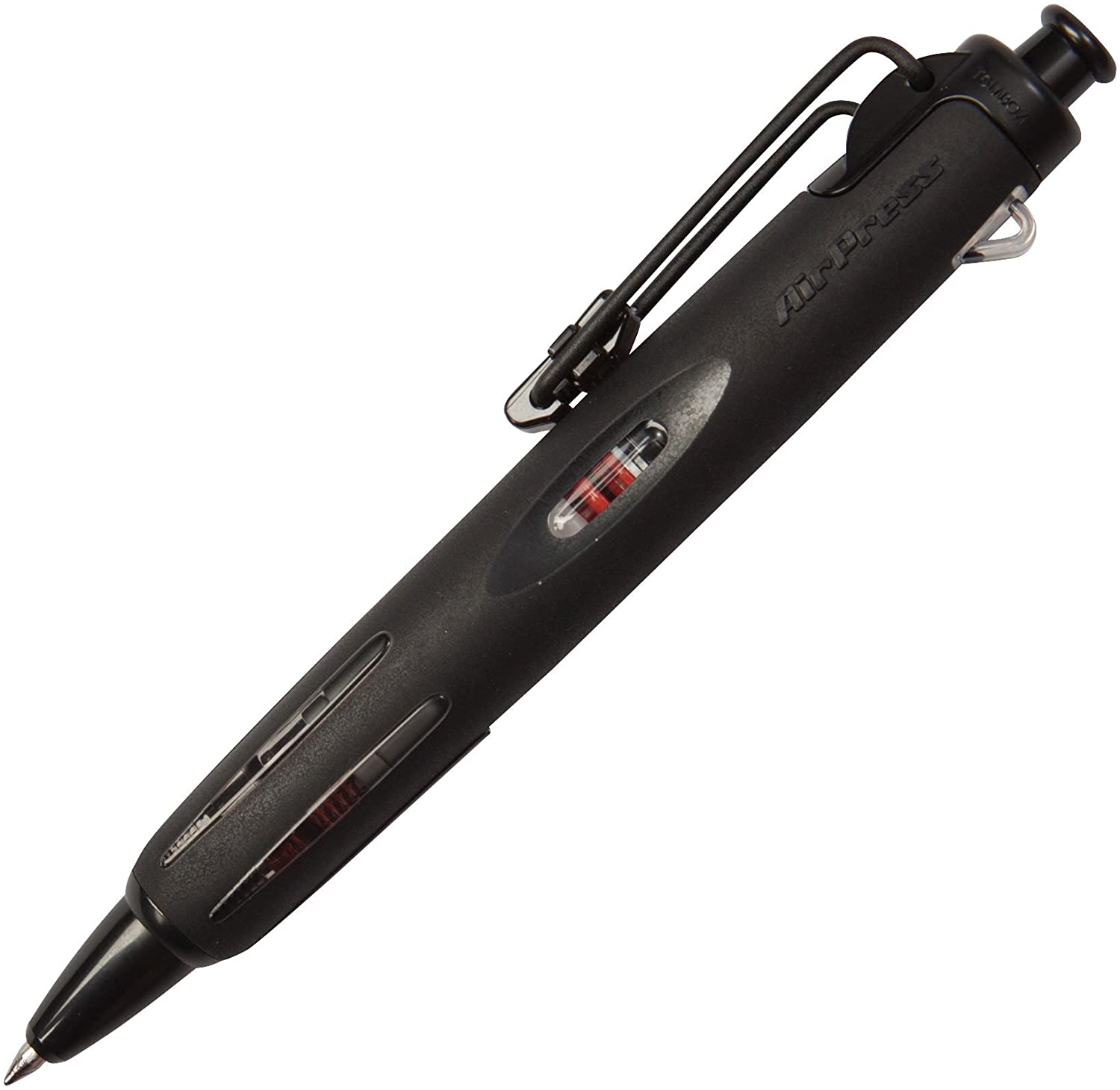 There's a famous write-anywhere pen out there that works, but it's less than ideal. It's small, slick, and lacks a pocket clip. The Tombow AirPress is everything that other, more well-known pen isn't. A single click pressurizes the AirPress's ink cartridge to give you almost 500 linear feet of writing capability in virtually any position or situation. And that makes it an ideal option for everyday carry.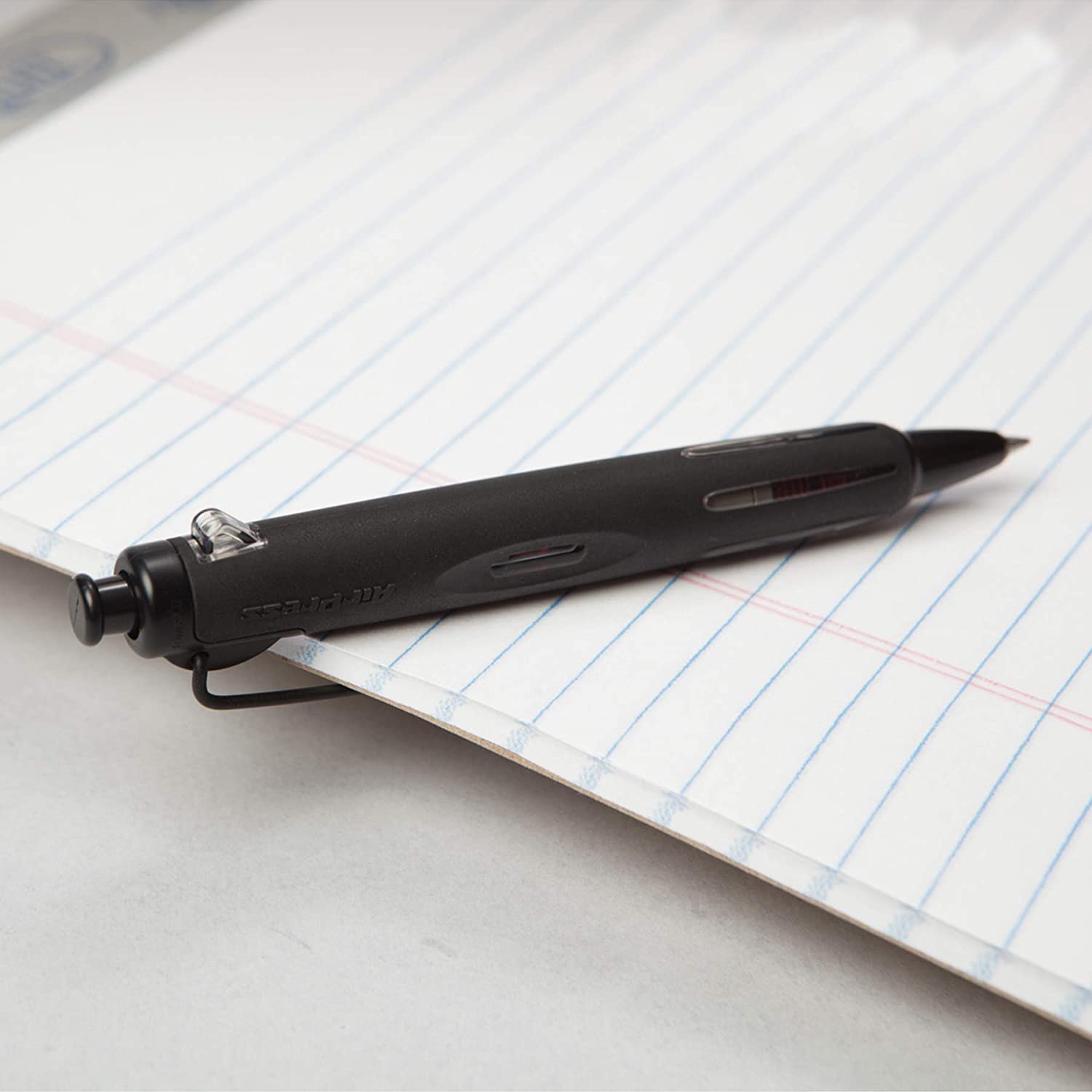 Instead of using a pressurized ink cartridge, the AirPress has a self-pressurizing mechanism built right into the pen. Each click primes the ink cartridge to write for nearly 500 feet in almost any situation. Once the pen is pressurized you can write upside down, on wet paper, on a dirty surface…virtually anywhere.
The Tombow AirPress even has a window in the side of the housing that lets you see the mechanism in action.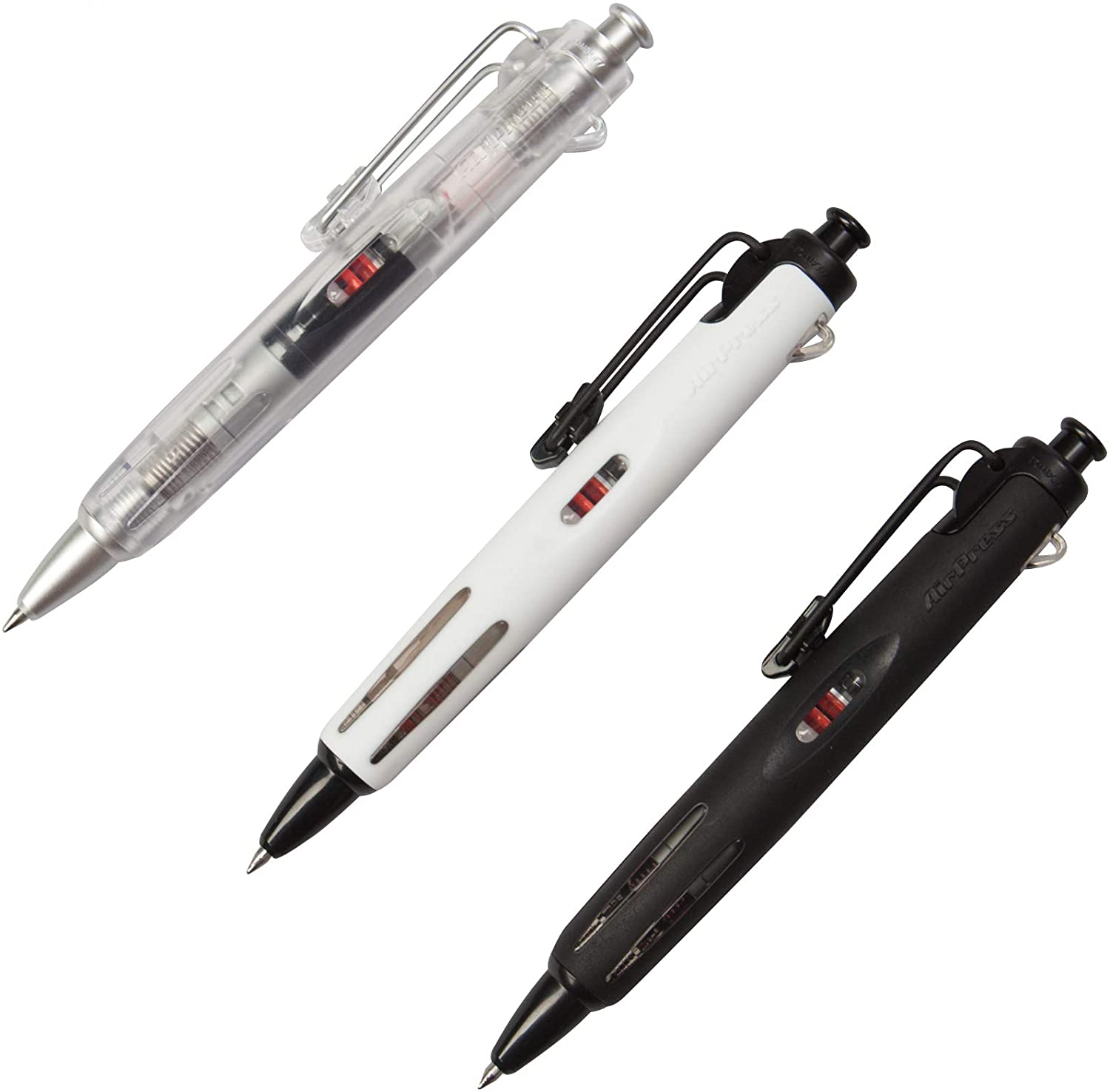 The AirPress's body is rubberized for a sure grip, wet or dry. The heavy-duty metal clip is flexible enough to clip it to a pocket, bag, or clipboard without straining. The Tombow AirPress comes in your choice of black, white or clear and will run you only about $9 retail.