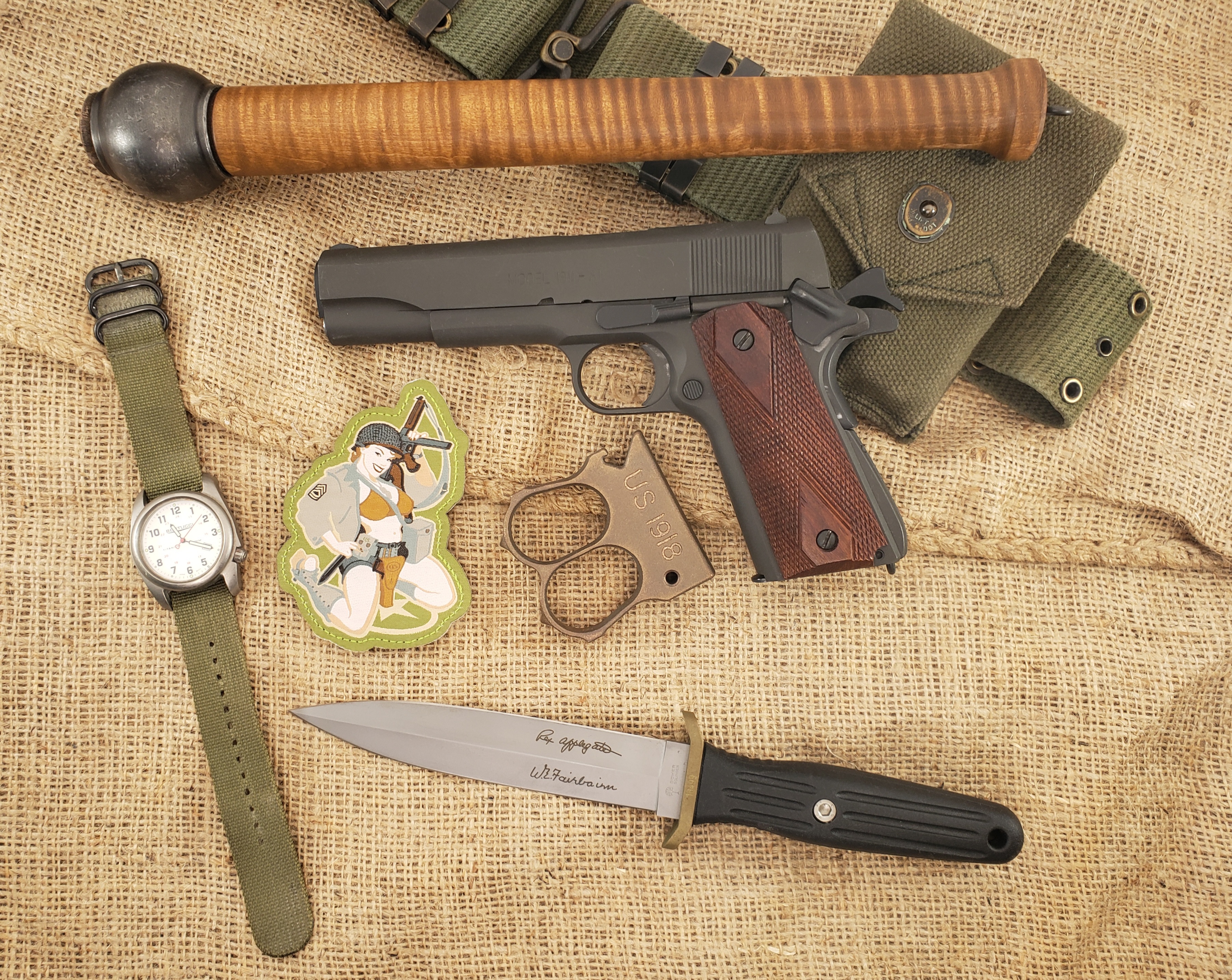 New weapons platforms, blades, and other self-defense items come out almost daily. But that doesn't mean the tried-and-true stuff still doesn't work just fine.
Sometimes there's just no school like the old school and that's what this carry kit represents with the greatest .45 design of all time, a trusty fixed blade, and a good, reliable field watch.
The trench mace is for…just in case.
Want to see your EDC gear here? Send a photo and gear list to EDC@mytacticaledc.com.