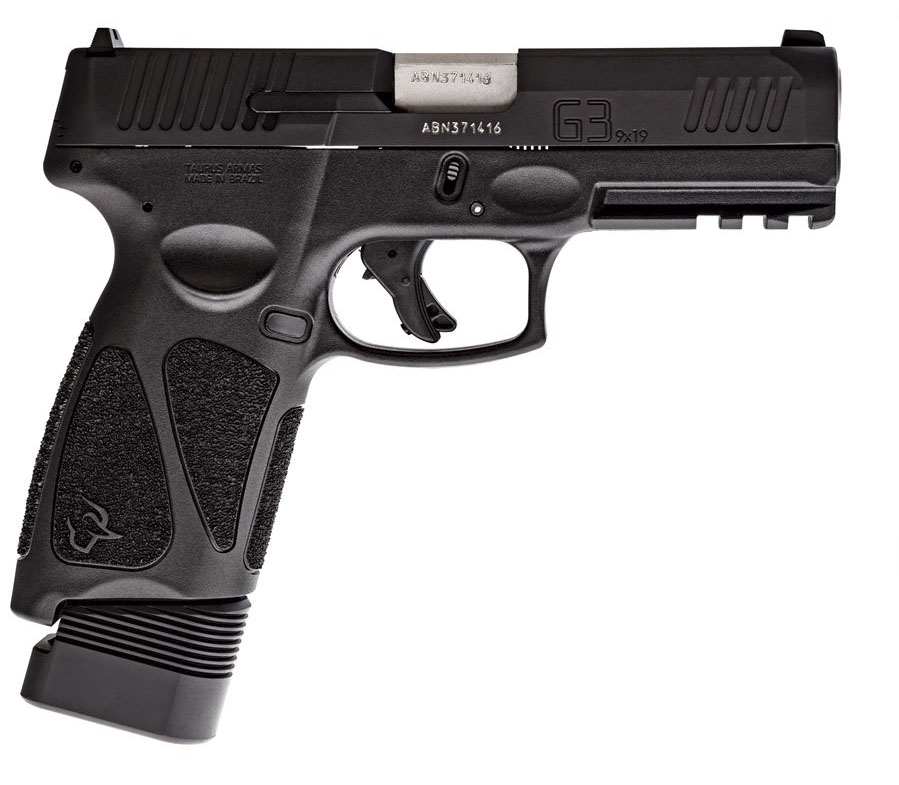 If you're packing a Taurus G3 and don't feel that 17 rounds is enough — or you just like to load your mags with nice even numbers — then check out the newly released +3 mag extensions from the Henning Group. These USA-made extenders give you a nice even 20-round capacity and are available from the Taurus Store for $34.95 each.
Henning Group's EDC Magazine & Grip Extension for Taurus G3 17rd Magazine Only
Extends capacity by 3 rounds in magazine for a total of 20 rounds. Machined aluminum and has detent and spring for easy on and off. Uses existing magazine spring from 17rd magazine. Eliminates the need to use sleeve to fill in the gap between frame and baseplate of your Taurus G3 with 17rd mag. Will not work on 15rd Magazine.

-Added round count.

-Weight of magazine extension helps magazine drop out of grip for a faster reload.

-Added grip real-estate helps for better grip purchase.

-Eliminates grip sleeve.

-Easy on/off.

-Uses existing magazine spring.