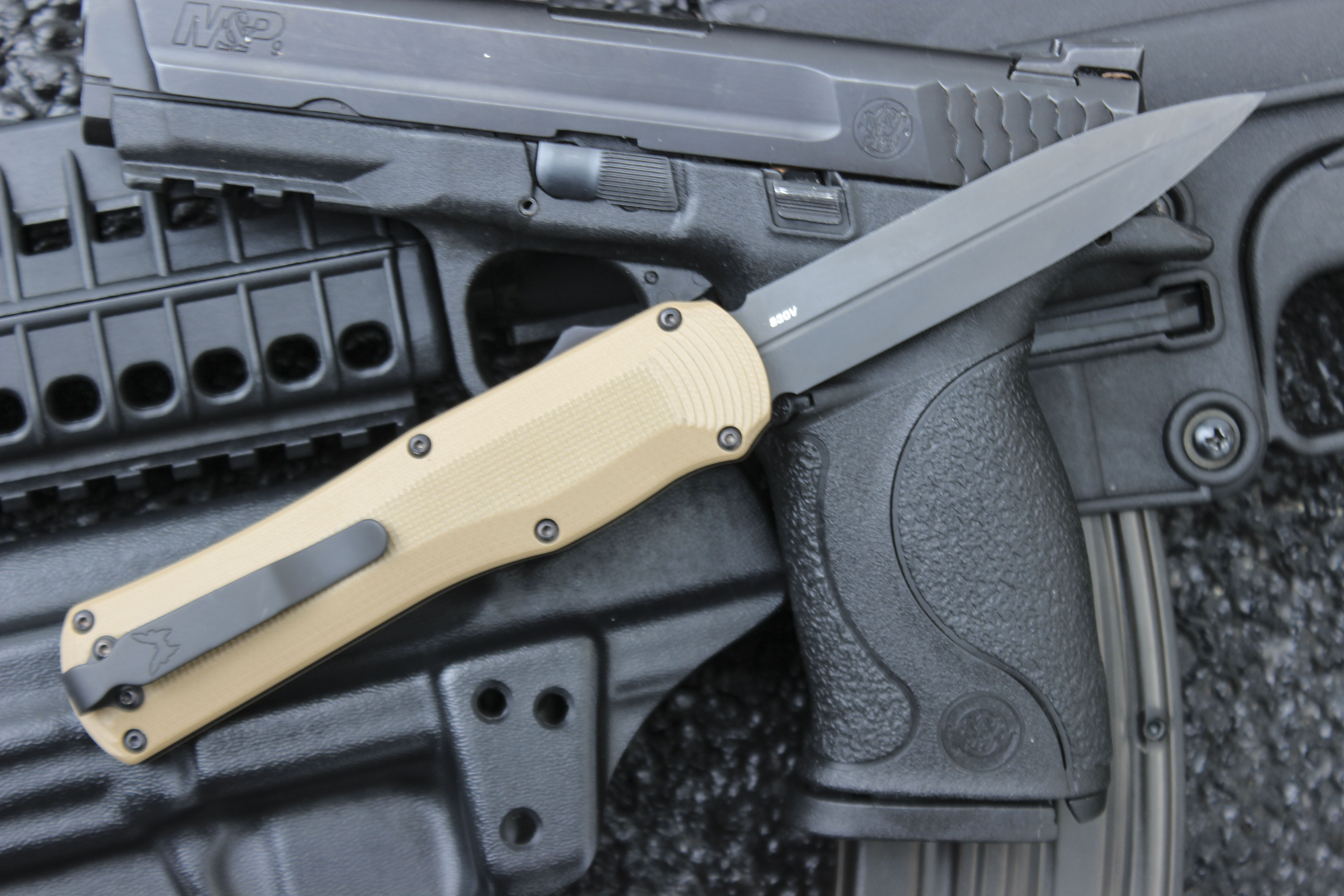 I think it's probably pretty obvious by now that I love me a good out the front (OTF) automatic knife. While there are several companies producing them these days, companies like Benchmade knives strive to keep themselves at the top of the class.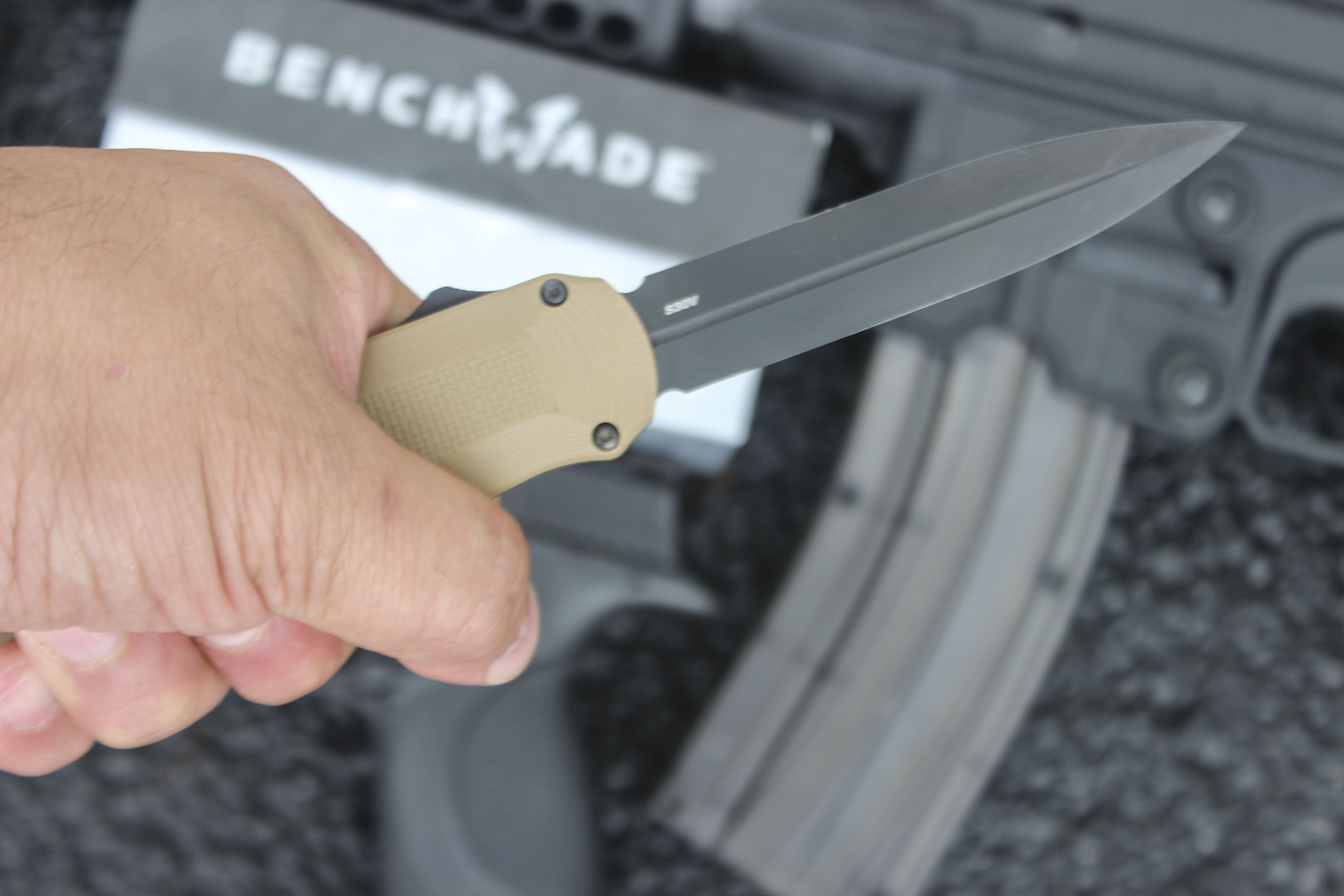 Speaking of class, the Autocrat OTF is a part of Benchmade's Black Class of knives. For those not familiar with Benchmade's classification system:
Benchmade's Black Class represents a line created for military and law enforcement officers or other experienced professionals. Many of the knives in this class are constructed from some of the toughest materials on the market, including rugged handles made from G10 or Aluminum and blades ranging from highly corrosion resistant N680 to premium CPM S30V stainless steel.
The Black Class is home to some of Benchmade's top selling models including the Presidio, Nimravus, Rift and massive new Vallation 407 assisted opening knives.
This line is also where you'll find a full line of Benchmade Automatics including the Autocrat, Casbah, Phaeton, AFO II, Pagan and Infidel families.
INITIAL THOUGHTS
I like this knife. I prefer an out the front with a center firing switch, although I don't "not like" the Autocrat's side switch. As to be expected, the action on the Autocrat is smooth and the blade deploys fast. The tip on the double-edged dagger is extremely point and will have no issues penetrating flesh…or soft goods.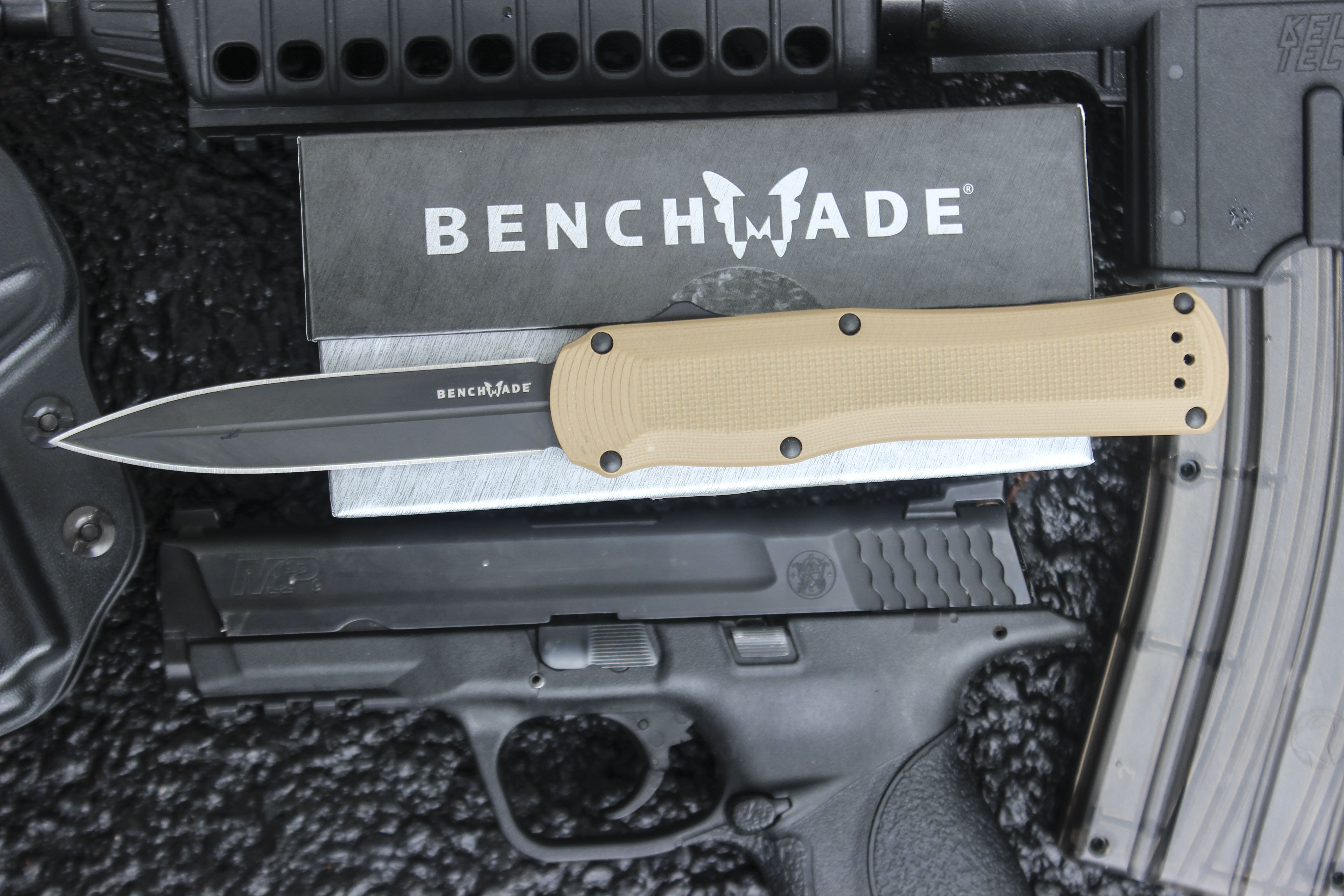 I especially like the milled and textured G10 scales. They feel super grippy and lightweight. Coyote tan is my favorite color…second only to the OD Green one (3400-BK1), so that is also a win. The Autocrat's pocket clip is reversible for right or left side carry for those who like to carry a knife on their support side.
CPN-S30V is a high-quality steel, not that anyone is likely to overwork this knife, but it's a steel that takes an edge fairly easily and holds it well.
FINAL THOUGHTS
I am a fan of the Autocrat. When it comes to Benchmade, you expect a couple of things. 1) They are not inexpensive knives. 2) They are quality knives. Benchmade make and service their knives here in the USA and that comes with a higher ticket price. The Autocrat's MSRP is $470 (retail is lower).
Yes, there are less expensive OTF knives on the market, but again, Benchmade OTF knives are considered top of class with the only significant competitor maybe being Microtech. All others are a step below, and that means that they hold their value.
I found the 3400-BK2 Autocrat to be a well-built American-made knife. It's not super fancy, but Benchmade's Black class knives are meant to be users, not case queens. I'll be putting mine to work.
3400-BK2 Features:
Spine-fire release OTF automatic action for rapid, one-hand deployment.
Reversible tip-down pocket clip allows for left or right-side ambidextrous carry.
Premium CPM-S30V double-edge dagger blade provides excellent strength and edge retention.
3400-BK2 SPECIFICATIONS:
Overall Length: 8.75″
Blade Length: 3.71″
Cutting Edge: 3.71″
Blade Width: 0.75″
Blade Thickness :0.10″
Blade Material: CPM-S30V
Hardness: 58-60 RC
Blade Style: Dagger
Blade Grind: Flat
Finish: Black
Edge Type: Plain
Handle Length: 5.04″
Handle Width: 1.125″
Handle Thickness: 0.60″
Handle Material: G-10
Color an
Weight :3.93 oz.
User: Right Hand, Left Hand
Pocket Clip: Tip-Down
Knife Type: Double-Action OTF Automatic
Opener: Thumb Slide
Country of Origin: USA
Best Use: Everyday Carry, Tactical
PRICE: $425