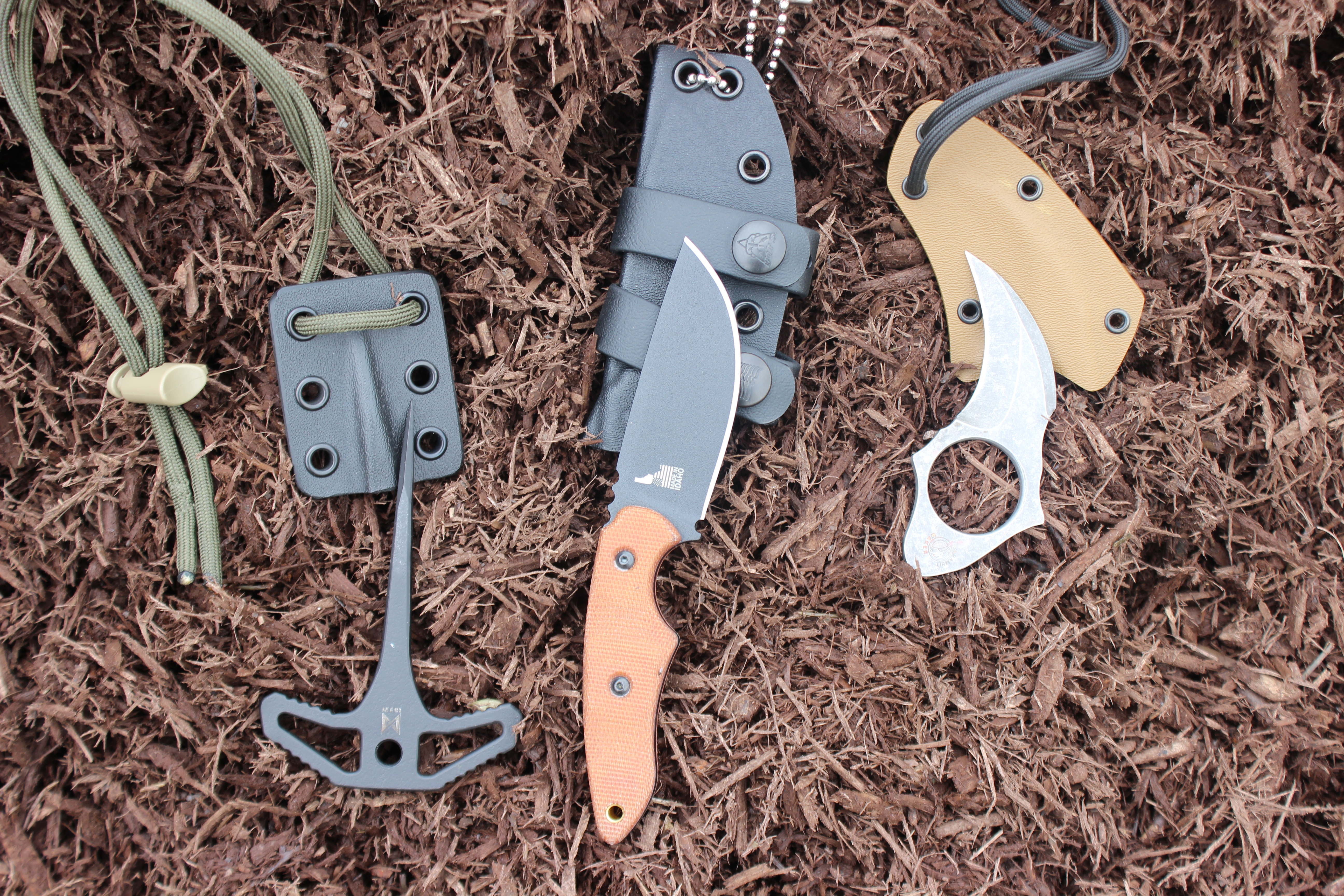 Sometimes we just run out of space in our pockets or on our belts. Sometimes it's nice to be able to tuck a backup blade under a t-shirt and just go.
Today we are going to take a look at neck knives and spikes that seems to make sense. Yes, there is always that argument that if you have something hanging off your neck that some one will just grab it, then again, someone can also just try to grab your gun out of its holster.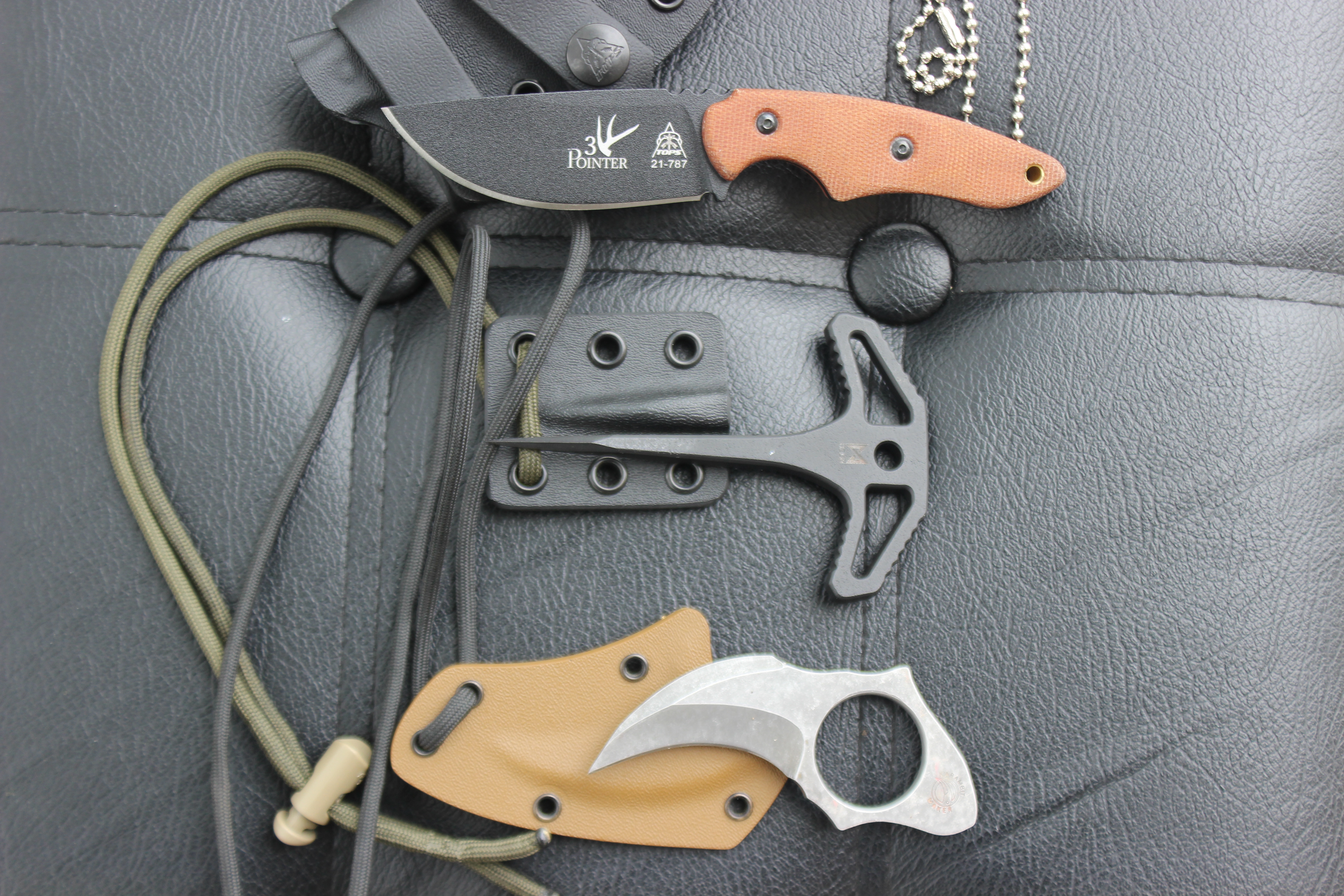 Neck knives come in many different shapes. Some are so minimalistic that they just disappear under a shirt. Some are a bit bulkier and need to be worn on top of your shirt. Options are always nice, when it comes to EDC items, some of us have enough tacticool stuff laying around that we can change what we carry as often as we change our socks, hopefully everyone that's reading this changes their socks daily.
But are neck knives good for self-defense? Sure, why wouldn't they be. A neck knife or spike can be deployed into a fight a quickly or possibly even quicker than a knife or belt knife. For most of us that don't go around getting into knife fights, just having quick access to a tool that can cut your lunch or a taped-up box is just as important.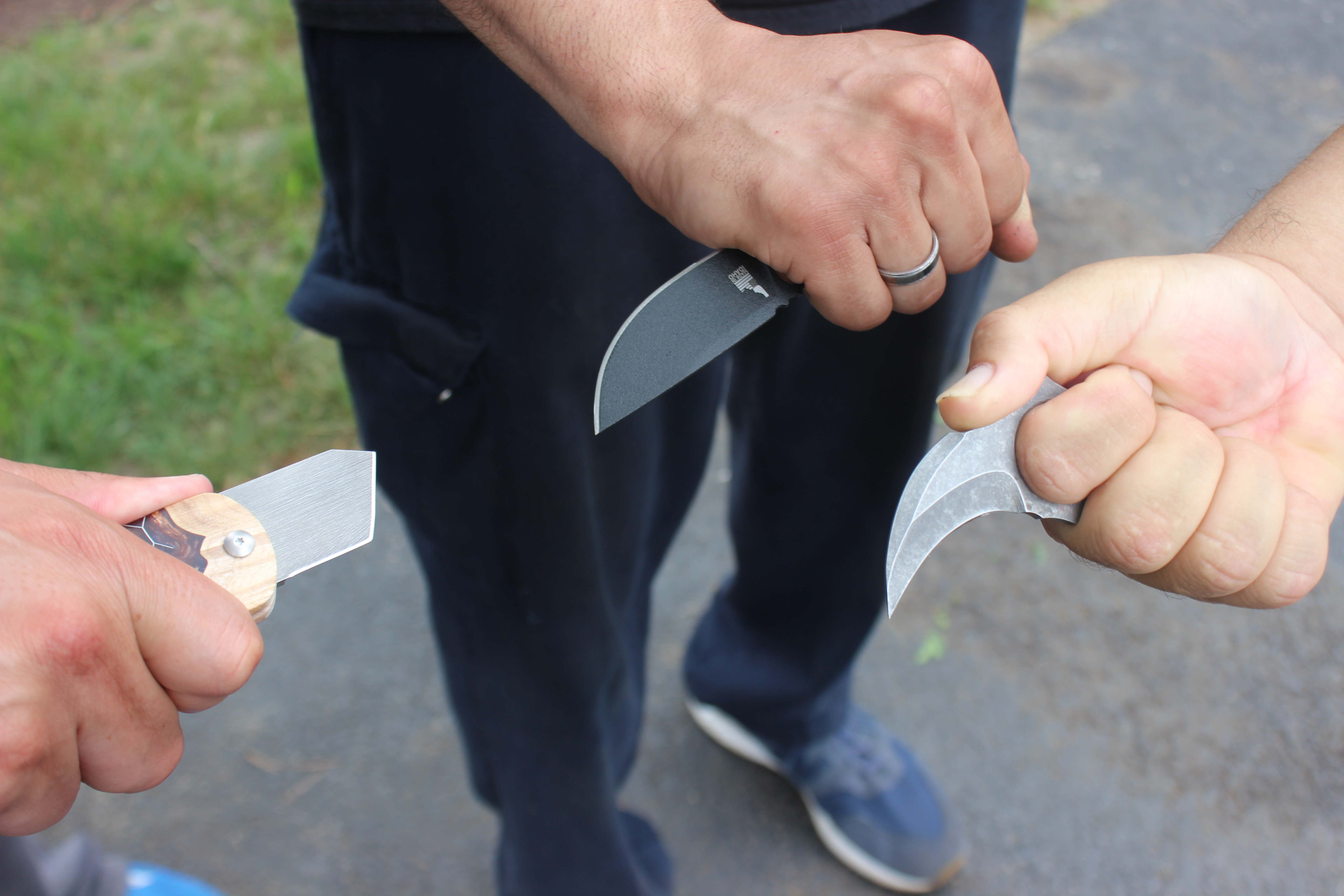 Neck spikes like the HELM ST- Charging handle series of Charging Handle stilettos. These are some nasty spikes that poke holes into anything that can have a hole poked into it. With a quick glance, you can see where Forged In Fire champion James Helm drew his inspiration from and why this is one of his most popular designs. Starting with the ST-1, Helm offers this series in a variety of lengths.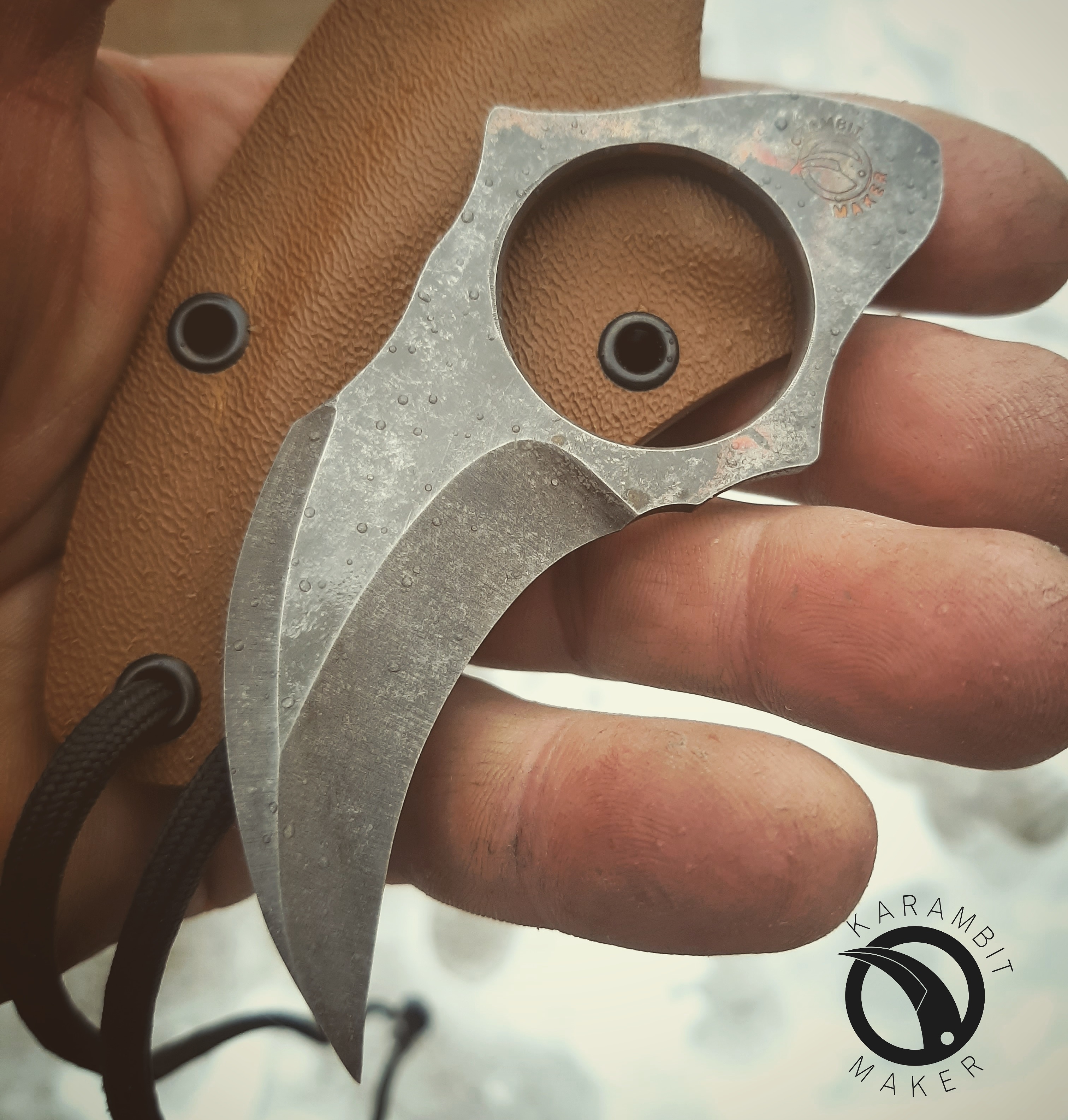 The Wani Claw Neck Knife by KARAMBIT maker is a one lightweight knuckle hook of awesomeness. This knife disappears under my t-shirt and can be drawn from it's kydex sheath super-fast. Greg Wegrzycki AKA the Karambit Maker makes the Wani Claw Knife out of 3/16<sup>th</sup> thick Nitro V Steel and offers it with a hollow grind. With just a 22" cutting edge, it's a legal EDC pretty much everywhere that knives are legal to carry.
TOPS Knives also makes a great new neck knife called the 3 Pointer. The Kydex sheath also has straps for optional belt carry. Being a thicker sheath means that this is a neck knife that would be worn over a shirt and not under. Made from time and field tested 1095 High Carbon steel with tan Micarta scales. The 3 Pointer is also available in as skeletonized version for those who want a thinner and lighter carry.
One of my combatives students is wearing my Voodoo Resins Jinx, which I already covered here.
Either way, it's a great looking custom-made neck knife and an awesome piece of EDC. If you are looking for a neck knife that doesn't "look" like a scary knife, I highly recommend the Voodoo Resins Jinx.
A Chicago native, Sijo Waysun Johnny Tsai is an internationally recognized Combatives and Survival instructor. He is a published book and DVD personality with over 35 years' experience in teaching Practical Street Defense and Combatives to the Military, Law Enforcement Agencies and Civilians alike. SIJO is also the founder of the C.U.M.A. Survival School. He is also a renowned knife designer for companies like TOPS KNIVES, SMOKY MOUNTAIN KNIFE WORKS and WORK TUFF GEAR.
When not teaching classes, writing, or doing crazy thing with knives, SIJO likes to enjoy his downtime with his wife and 3 children. He also likes drinking beer.