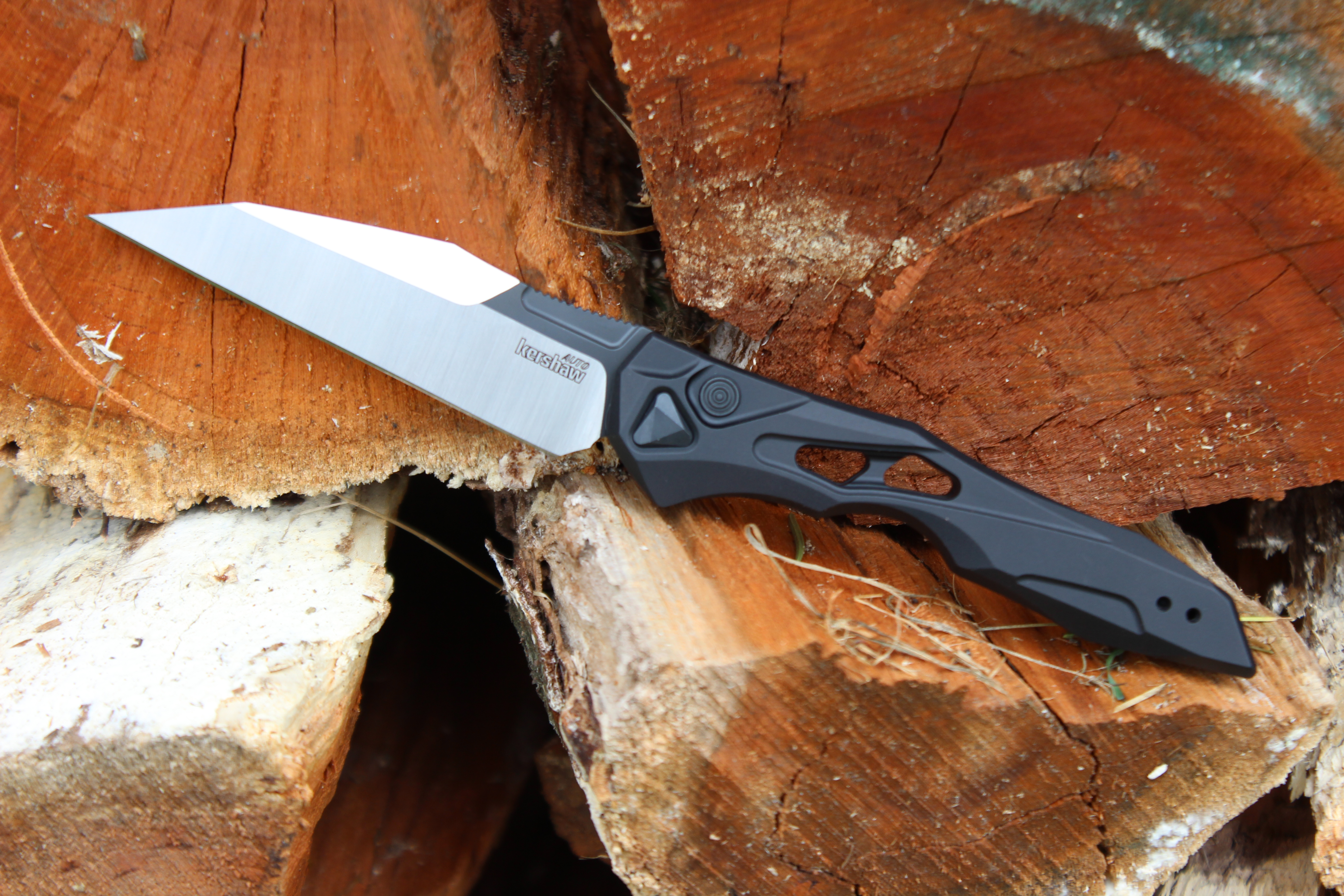 The Kershaw Launch 13 combines impressive slimness and full-sized cutting ability. Its Wharncliffe blade is perfect for fine work, yet it's slightly angled for more versatile cutting. The narrow profile and deep carry pocket clip let the Launch 13 ride easily in the pocket. Design details rounding out the package include an integrated lanyard hole, a two-tone blade, and a custom triangular pivot.
Made in the USA, the blade is machined from CPM 154 powdered metallurgy steel, it takes and holds an excellent edge, provides corrosion resistance, wear resistance and is tough enough for daily use.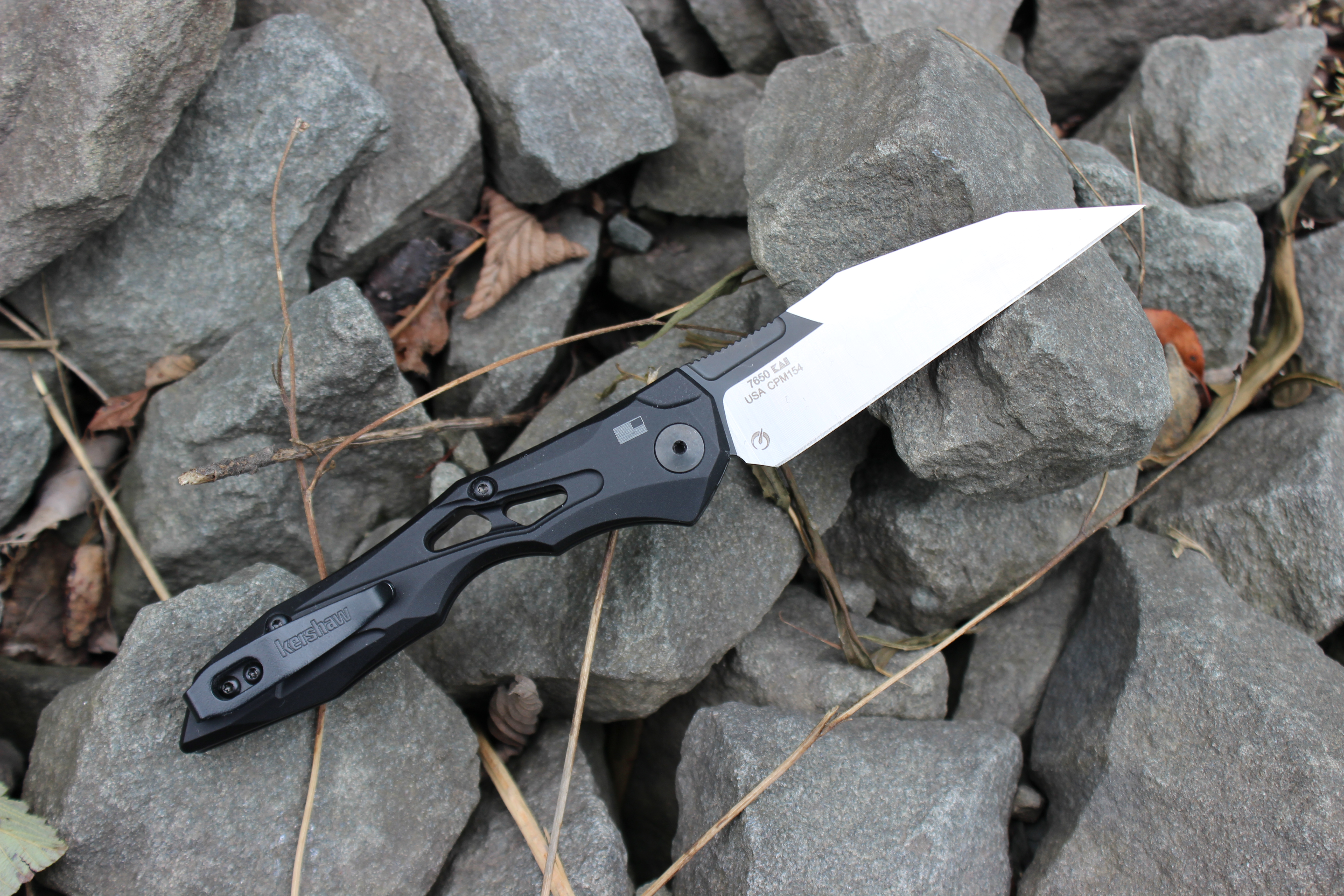 The Launch 13 has a super lightweight, strong anodized aluminum handle that is highly stylish and attention-getting. It also includes an integrated lanyard hole
I like the low-profile push button; it makes it harder for blade to accidentally deploy.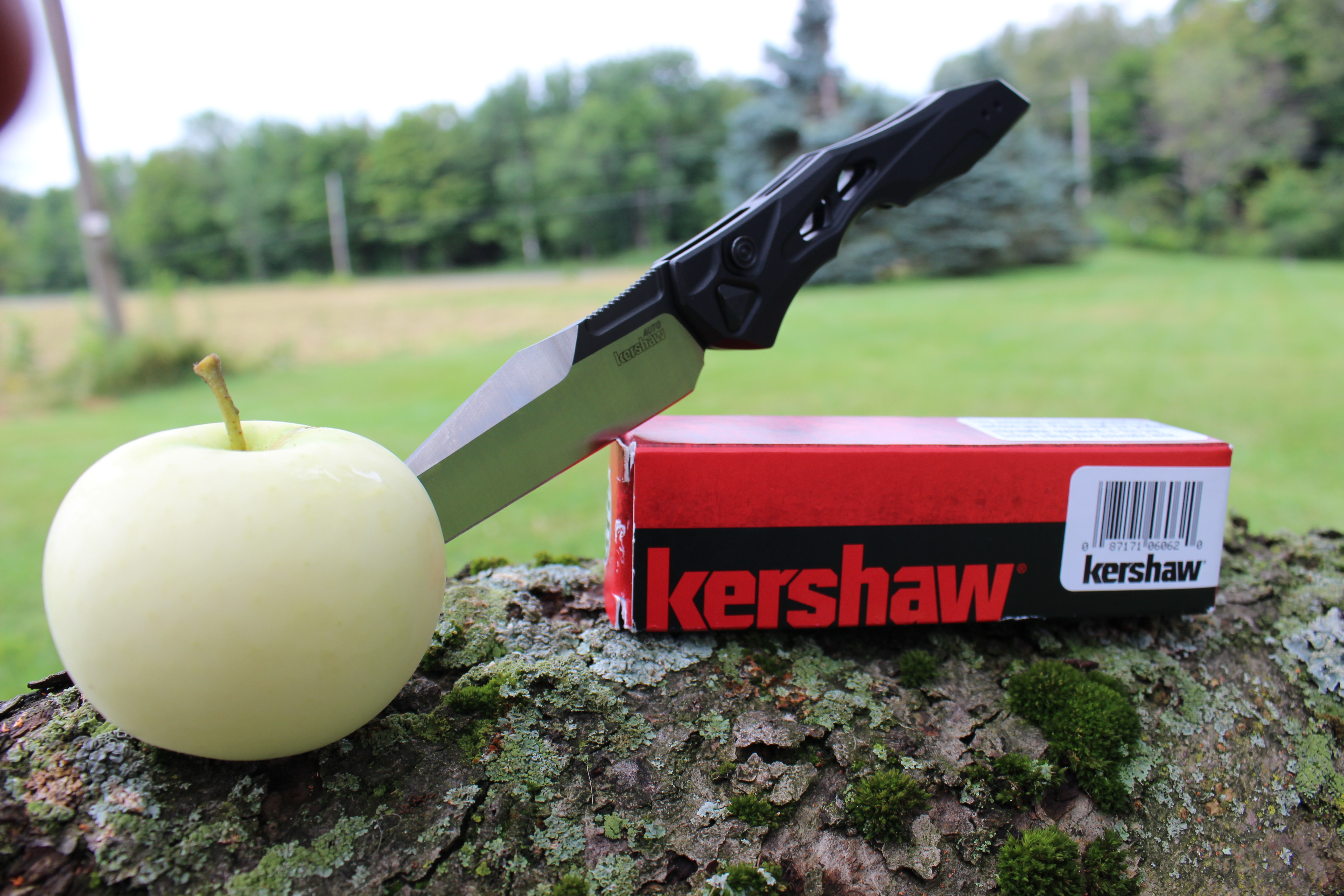 I have always enjoyed Kershaw knives, especially their automatics. The Launch series has several automatic models that I like, but what caught my eye on the Launch 13 is its highly sculpted handle. It really is a great looking blade. I was also surprised at how lightweight it is…only 2.4 ounces. I've eaten candy bars that weigh more.
The action on the knife snaps out with a solid, authoritative "thud". The spring is strong and because of the light weight, it almost feels like it will jump out of your hand.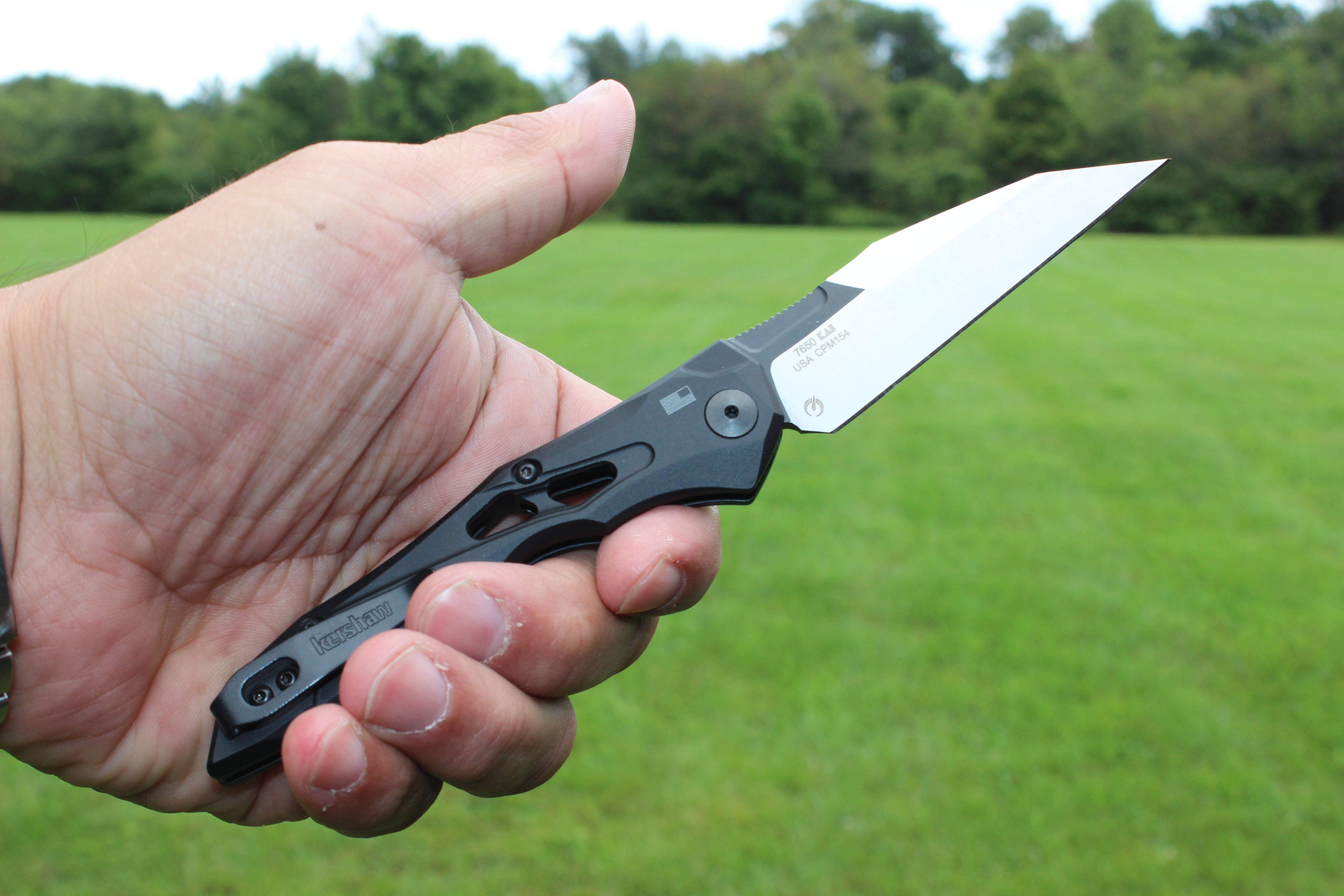 As for the blade shape, this is one nasty Wharncliffe. It comes arm hair-shaving sharp right out of the box and the piercing tip couldn't be any pointier. CPM 154 is a good steel; I am fairly impressed at how Kershaw is able to offer this US-made knife at such an affordable price point. The MSRP is $204.00, but they are all over the internet at about $120.00 retail.
I highly recommend this great little stabby thing. Checking one out at www.kershaw.kaiusa.com or at your favorite knife dealer.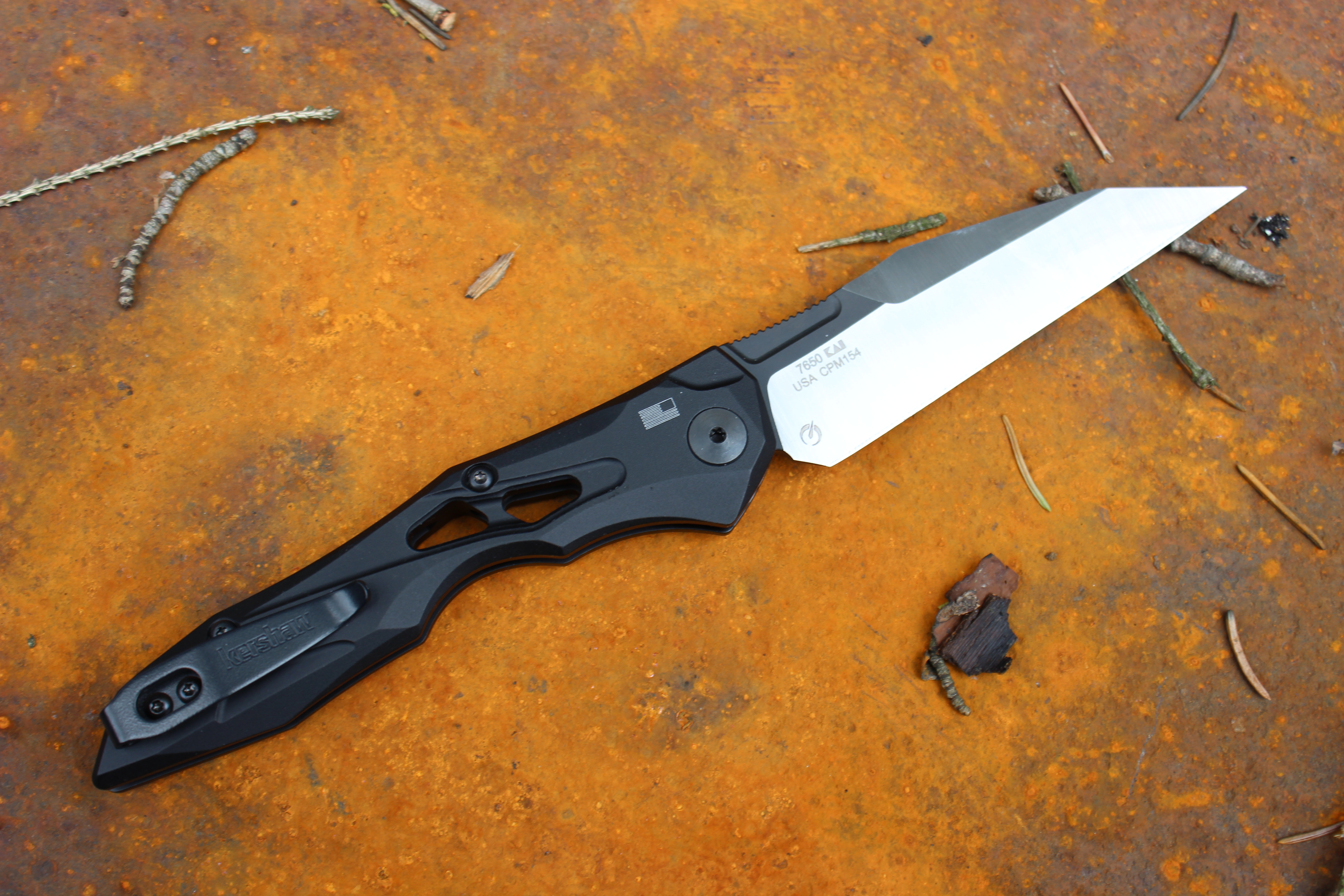 Kershaw Launch 13 Specs and Features:
CPM 154, Dual Finished
3.5" Wharncliffe
Out-the-Side Automatic
Recessed Push Button
Black Anodized Aluminum Handles
Ambidextrous, Deep Carry, Tip-Up Pocket Clip
Integrated Lanyard Hole
2.4 Ounces
4.5" Closed
8" Overall
Made in the USA
MSRP $204 (about $120 retail)

A Chicago native, Sijo Waysun Johnny Tsai is an internationally recognized Combatives and Survival instructor. He is a published book and DVD personality with over 35 years' experience in teaching Practical Street Defense and Combatives to the Military, Law Enforcement Agencies and Civilians alike. SIJO is also the founder of the C.U.M.A. Survival School. He is also a renowned knife designer for companies like TOPS KNIVES, SMOKY MOUNTAIN KNIFE WORKS and WORK TUFF GEAR.
When not teaching classes, writing, or doing crazy thing with knives, SIJO likes to enjoy his downtime with his wife and 3 children. He also likes drinking beer.