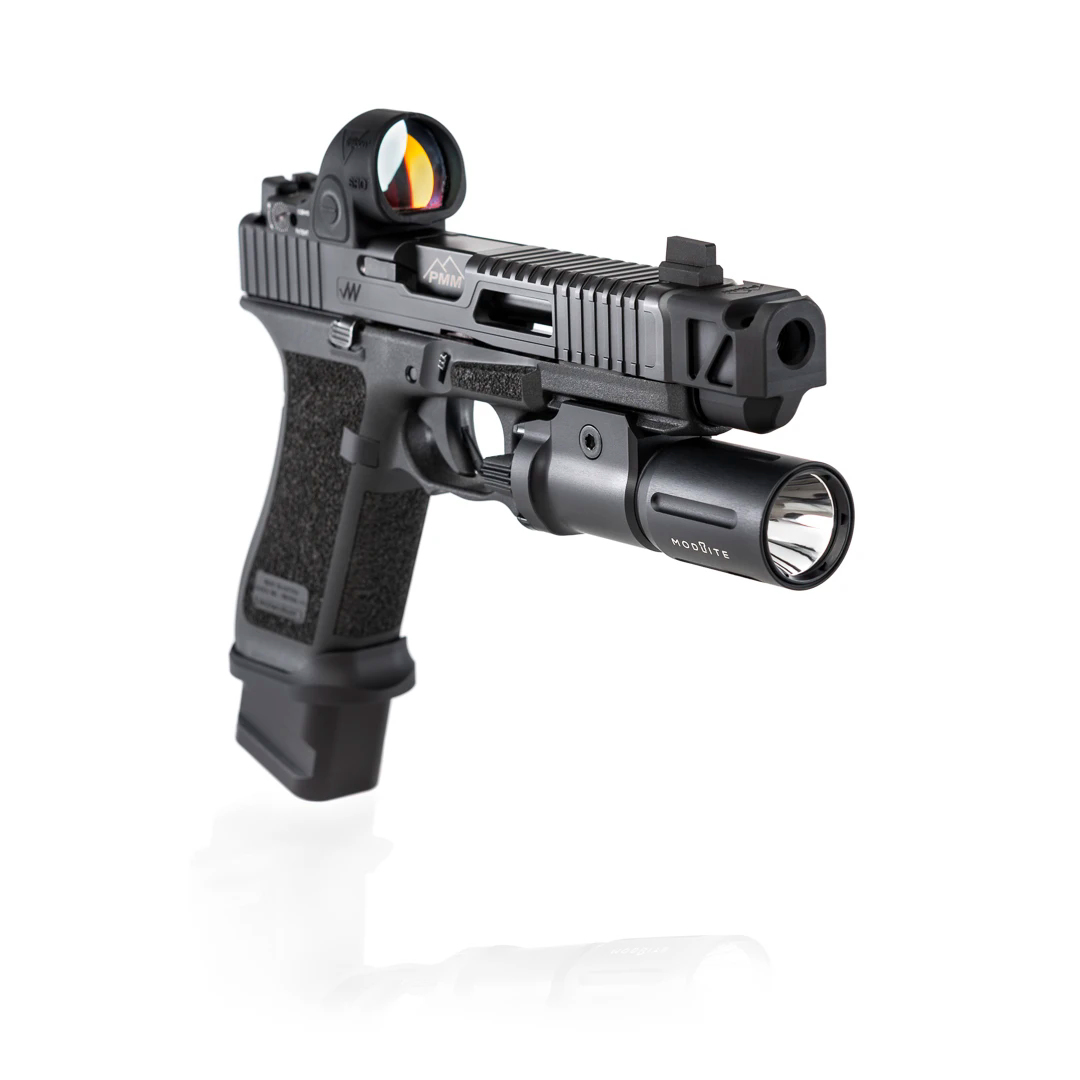 No need to fear the dark when you can bring the daylight with you. There seems to be an ever progressing war on the night with each generation of weapon light and the new PLHv2-PL350 from Modlite is at the head of the pack with a blistering 1350 Lumens. The PL350 is modular and you can choose different light heads depending on your intended role. The PLHv2 is a mix of high lumen flood and throw, but there are also optional heads that have less lumens but more throw, and two models of IR compatible heads.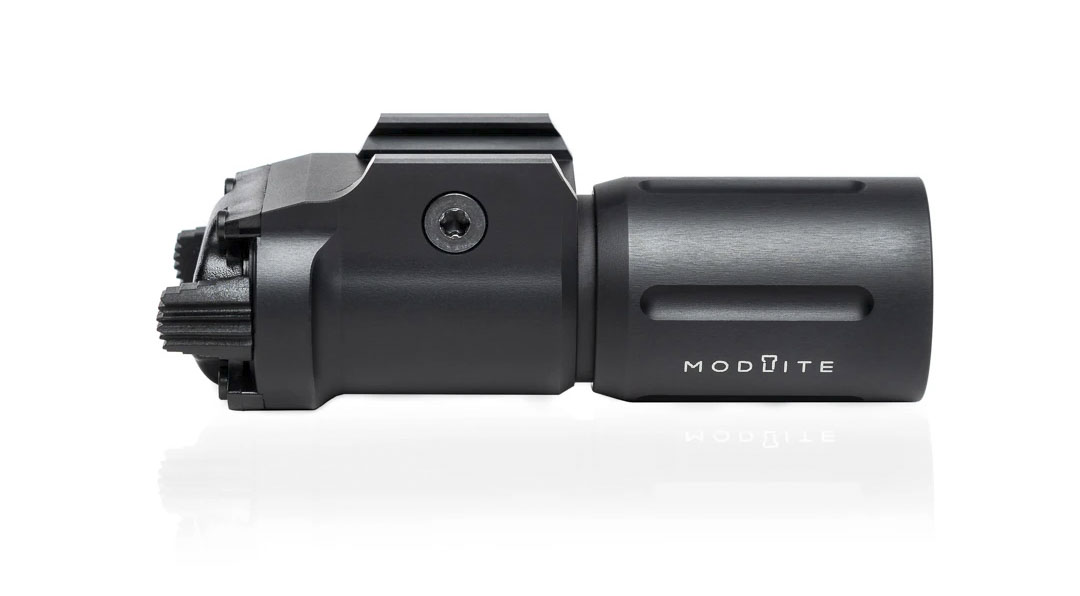 The PL350 is the much-anticipated handgun light that combines modularity and compatibility from Modlite. Utilizing two rail keys (included) the PL350 has the ability to fit both universal and 1913 handgun rails. And with a "out the front" battery compartment you don't need to remove the light to change out the battery. Speaking of batteries, the PL350 is powered by a single, rechargeable 18350 (one battery included with light) that is both well known and well regarded by currently users of Modlite.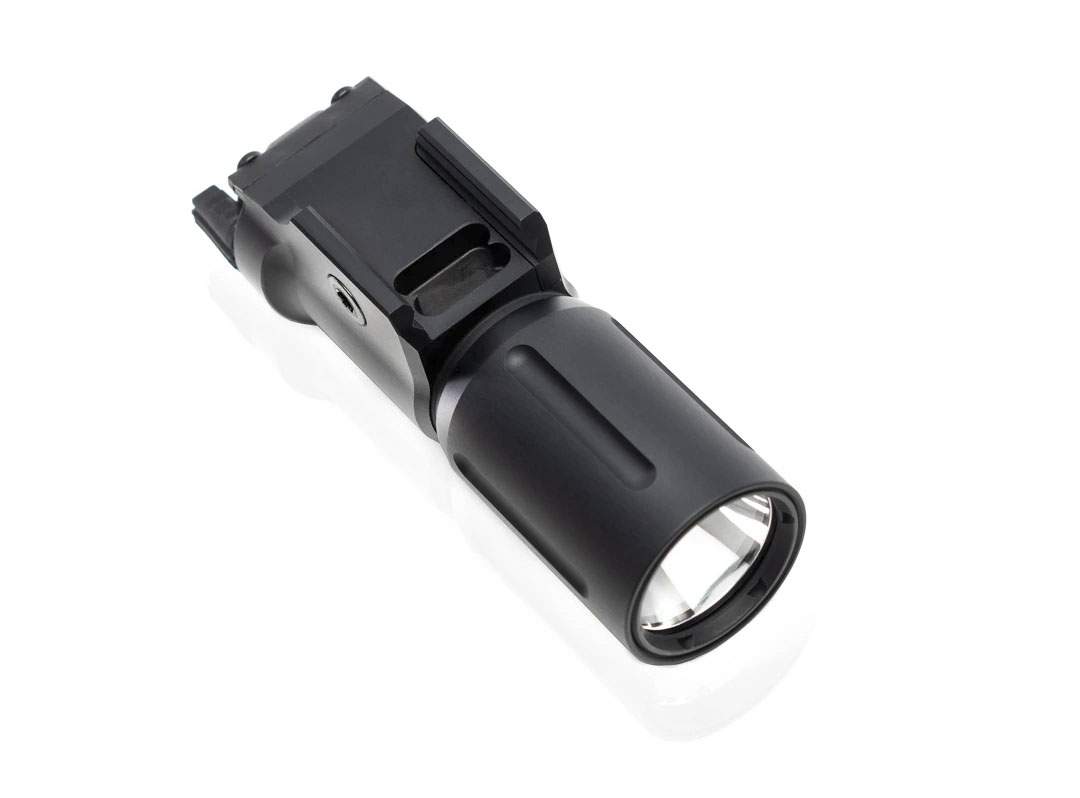 PLHv2:
5800 Kelvin color temperature
1350 Lumens
54,000 Candela
This model is the best all-around, with both spill and long throw. If you are unsure which model to buy, we recommend this head.
Check out Brownells for all of the options.