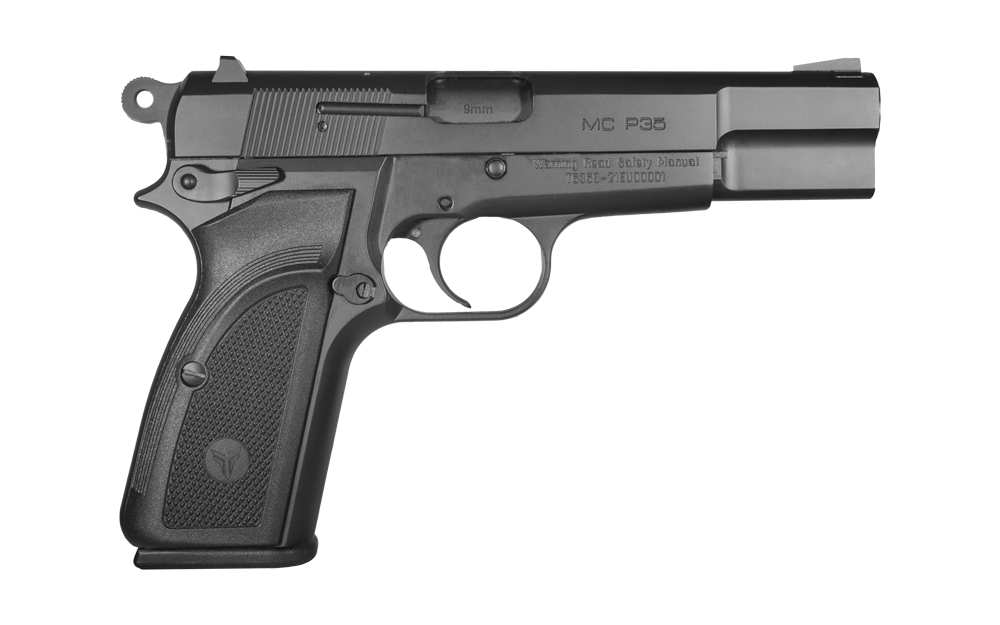 John Browning's P35, or Hi-Power, was perfected after his death by FN designer Dieudonne Saive. Together they came up with a pistol that was ahead of its time with its double stack magazine and 9mm chambering. It went on to become an extremely popular military and police handgun throughout the world.
It didn't enjoy quite as much popularity as Browning's 1911 design, but the Hi-Power still had a large and loyal following. They have a comfortable grip, sit well in the hand, and are soft-shooting pistols with their steel frame. Its 13+1 round capacity was very respectable.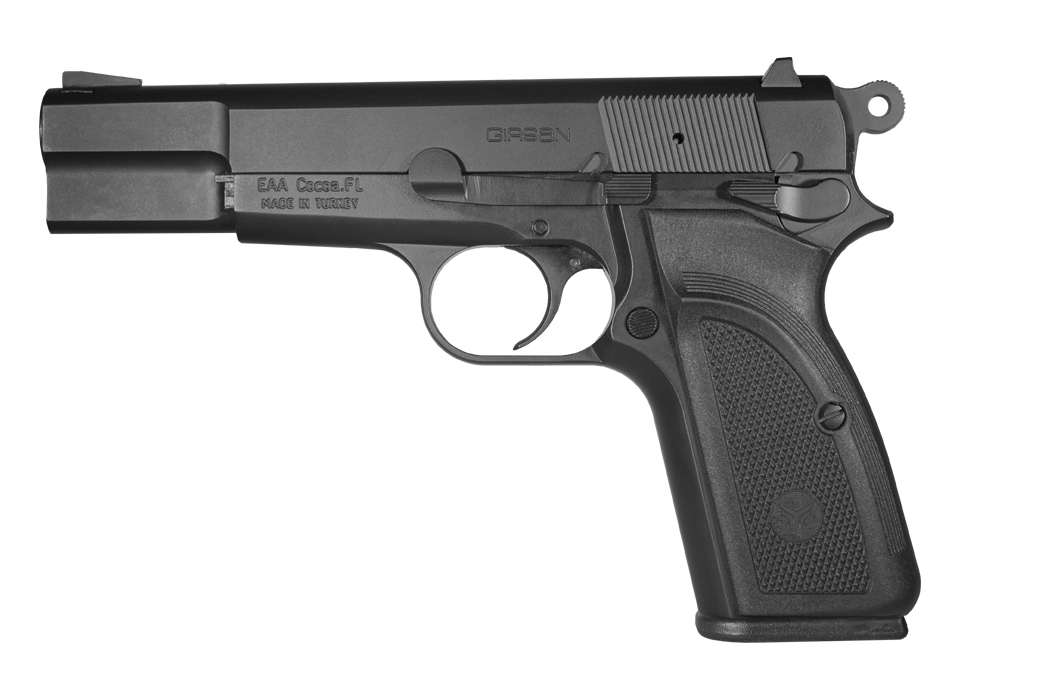 While many clones were made over the years Browning (the arms company) stopped producing the gun in recent years. Brownings always commanded a good price and with them now out of production prices are rising.
If you want a current example though, you may want to take a look at the new Girsan MC P35 being importate by EAA. These Turkish-made pistols are true to the Hi-Power design and have some nice upgrades over the originals like low profile dual, ambidextrous safeties and a dovetailed front and rear sight. They look good and I'm thinking one with a set of VZ G-10 grips might look even better in my collection.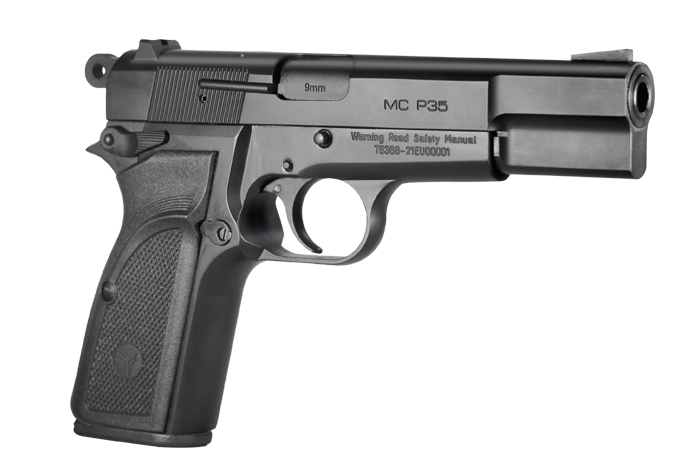 The EAA MC P35 Semi-Auto Specifications:
Caliber: 9mm
Action: Semi-Auto
Overall Length: 7.75"
Barrel Length: 4.87"
Weight: 1.8 lbs.
Magazine Capacity: 15+1
Finish: Black
MSRP: $528.00
Here's EAA's press release . . .
Referencing the popular Browning Hi-Power semi-auto pistol design, the Girsan MC P35 single-action 9mm brings all of the expected performance, reliability, and accuracy of the original but is updated and priced for today's American sport shooter.
Cocoa, Fla. (August 2021) – EAA Corp., importers of select quality and affordable handguns, rifles, and shotguns, in conjunction with their partner, Girsan, are pleased to bring one of the most recognizable pistol designs back into production with the new MC P35 single-action, semi-automatic 9mm pistol.
Made with serious respect for the original Browning Hi-Power® pistol design, EAA's MC P35 pays homage to one of the most widely used military handguns in the world, with its classic styling. Built on a steel frame and slide in a black matte finish, the MC P35 boasts a 15+1 capacity in a staggered column magazine. Originally designed as a military pistol, the Hi-Power® necessitated extreme accuracy and the Girsan MC P35 does not disappoint. The short recoil 9mm, 4 5/8" barrel, along with the slide, allow for quick second shot resets, getting the shooter on target faster. The rear sight is a windage drift adjustable sight and the front is a dovetail sight. The traditional slim trigger allows for a short trigger reset and is accessible even while wearing gloves and the serrated ring hammer provides a positive grip while cocking. Enhanced external controls include external extractor, ambidextrous safety, and magazine disconnect safety.
EAA and Girsan bringing back one of the most iconic pistol designs in the world with the Girsan MC P35. MSRP is MSRP is $528.00.