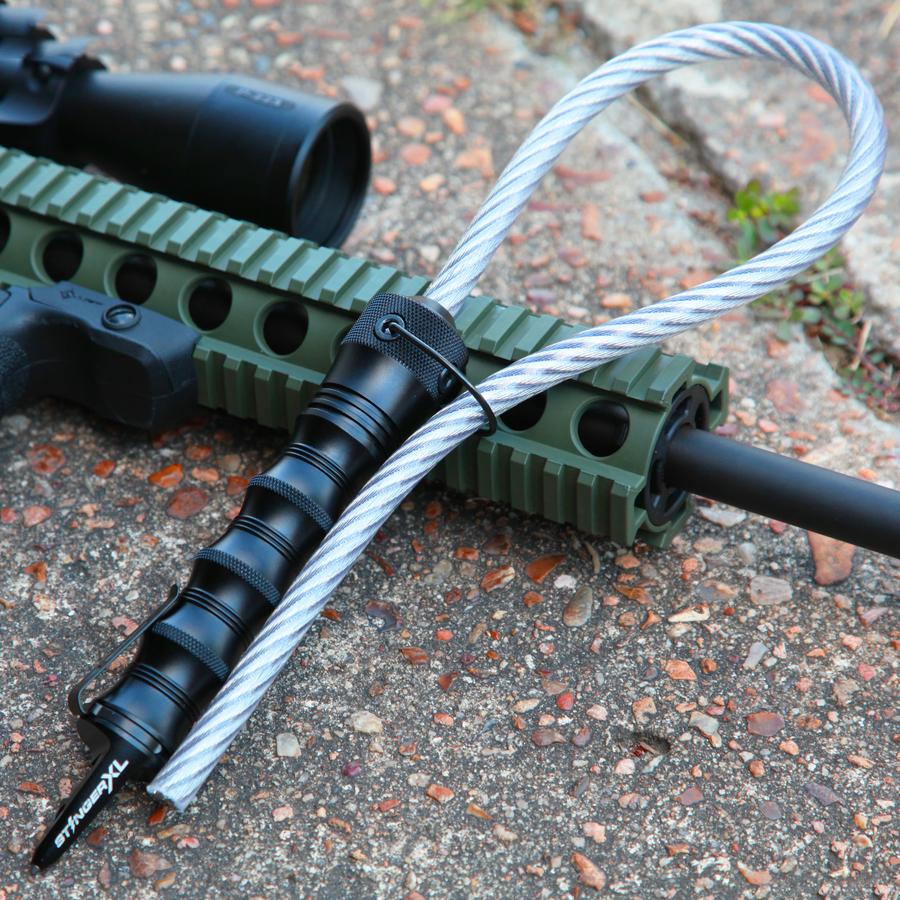 Holy whip-the-snot-out-of-the-Joker Batman! I have just come across the Stinger Tactical Whip, and I can tell you this thing is no joke. You really do not want to get hit with one. The Stinger is basically a machined aluminum kubotan handle with a glass breaker on one end and a length of industrial strength bike lock cable on the other.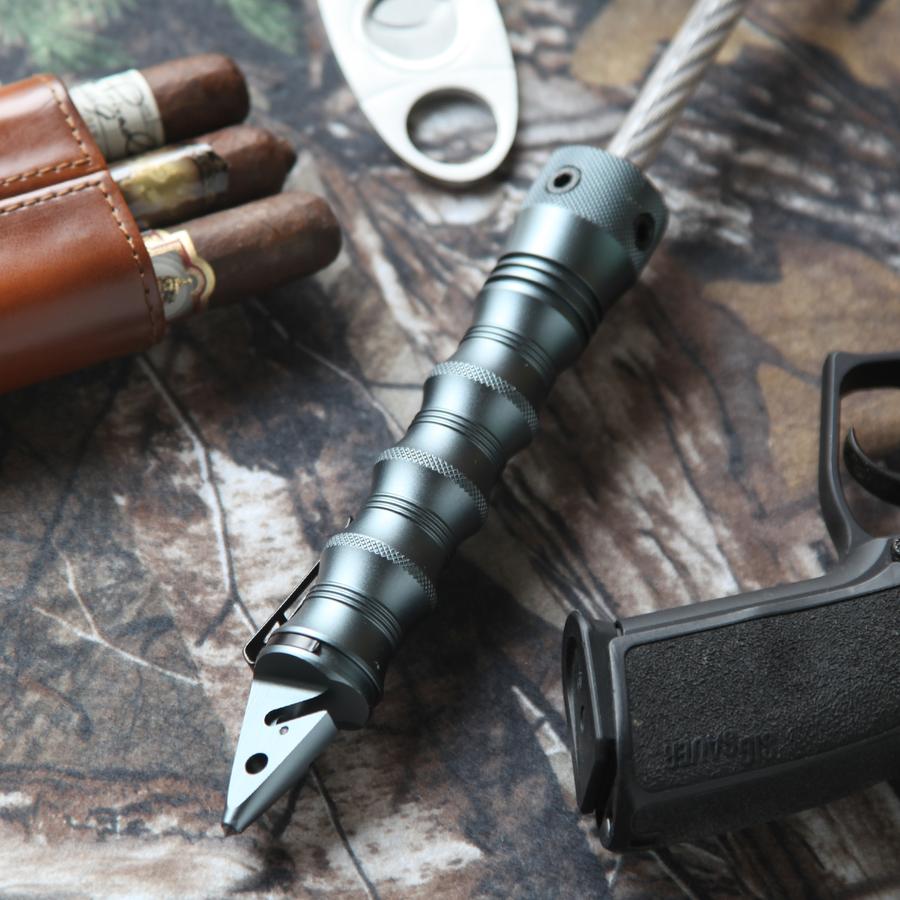 If you're looking for a self defense tool you can carry into non-permissive environments that will attack every nerve ending on impact, look no further.
Don't worry, I didn't test it out on anyone I know, I let these guys at Hard2Hurt do that:
Check out the description and specs from Stinger:
You'll find no better product than the Stinger Whip if you want to stay safe. Stinger Whip is a tool that is easy to use and powerful even against big dogs and other dangerous animals. It features an industrial steel cable that allows several blows to be made in a matter of seconds. Strikes are going to be extremely painful, and they are sure to subdue and discourage any threat.
Key Features:
Multifunctional emergency and personal safety defense tool that helps prevent a violent crime from taking place.
A non-lethal option for those who do not feel comfortable carrying firearms.
The hardened steel tip on the handle is a window breaker designed to shatter tempered glass if a vehicle is entrapped.
Build-in razor-sharp seatbelt cutter helps you cut the seatbelt if you find yourself unable to release it normally.
No special training or special techniques are required for the Stinger Whip to Fist to be used effectively. Simple self-defense for everybody.
CNC-crafted ergonomic grip made of aluminum alloy.
The Stinger Tactical Whip comes in a couple of different models and colors and range from $35 to $60. Pick one up today and start whipping shit…whip it good.
[Be sure to check your local laws before buying or carrying.]
A Chicago native, Sijo Waysun Johnny Tsai is an internationally recognized Combatives and Survival instructor. He is a published book and DVD personality with over 35 years' experience in teaching Practical Street Defense and Combatives to the Military, Law Enforcement Agencies and Civilians alike. SIJO is also the founder of the C.U.M.A. Survival School. He is also a renowned knife designer for companies like TOPS KNIVES, SMOKY MOUNTAIN KNIFE WORKS and WORK TUFF GEAR.
When not teaching classes, writing, or doing crazy thing with knives, SIJO likes to enjoy his downtime with his wife and 3 children. He also likes drinking beer.