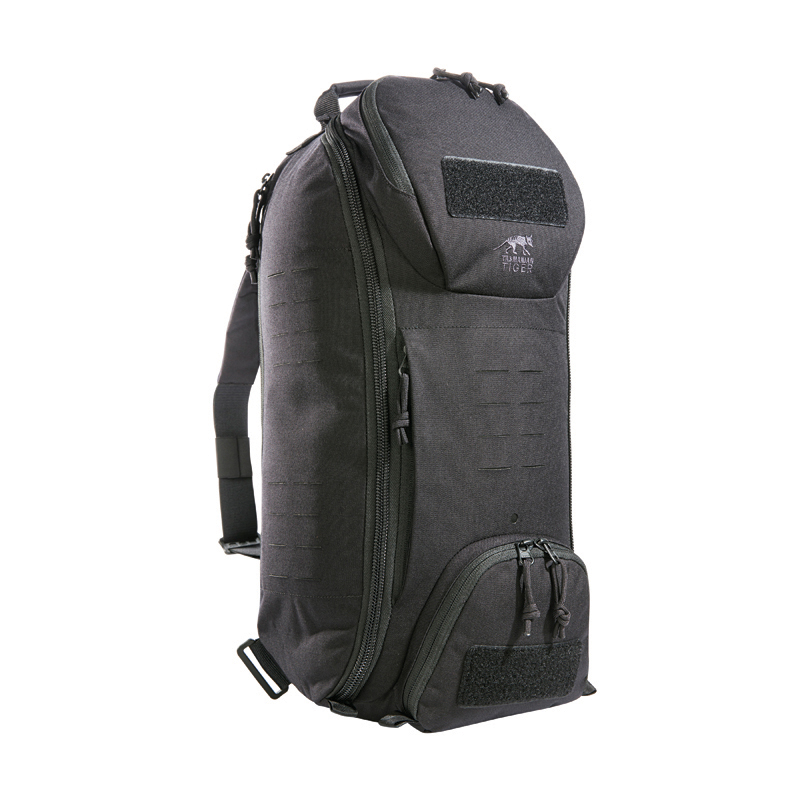 I have more backpacks than I can ever possibly use or carry. Backpacks and sling packs to me are like holsters…you just end up with a bunch of them trying to figure out which one works best on a particular day.
For me, sling packs are the best evolution to happen to the backpack since, well, ever. One strap, easy on, easy off. Another thing I like is a liberal incorporation of MOLLE webbing. I also like companies that have cool names.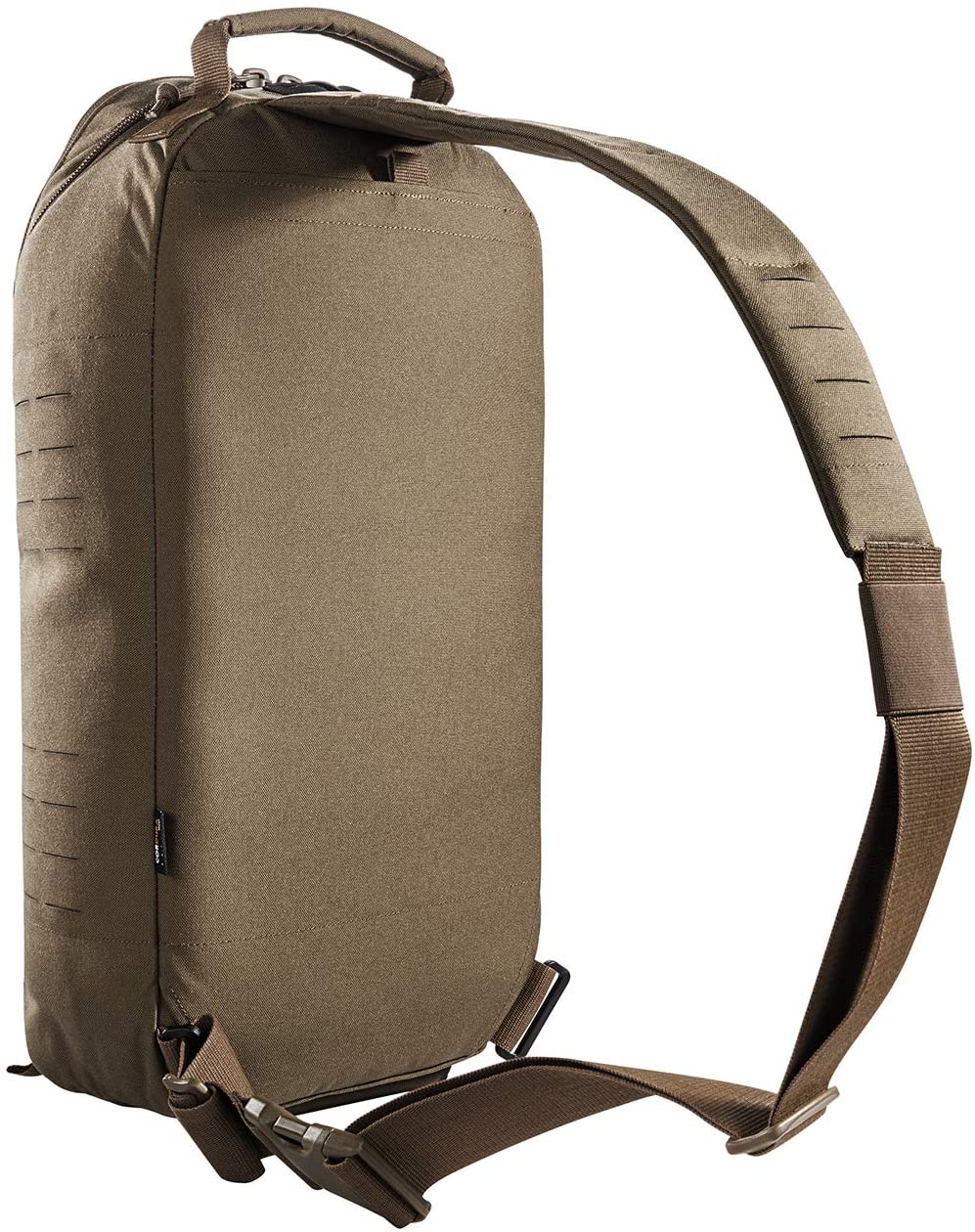 I stumbled onto Tasmanian Tiger USA because a friend of mine does PR for them and a press release for the company came across my news feed. I decided to check them out online and so far, I am pretty impressed.
The sling pack that caught my eye is the TT Modular Sling Pack 20. It's a 20-liter pack, and that is plenty for daily run around the city doing errands EDC. It weighs just 35 ounces, so it is a fairly lightweight pack before I dump my ridiculous amount of daily EDC shit into it.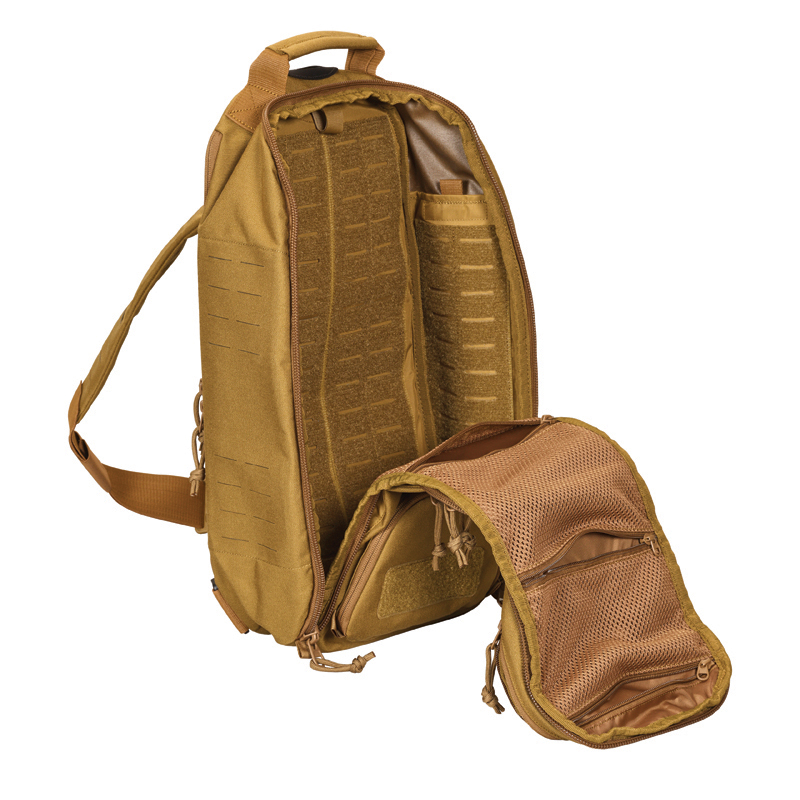 It's made out of CODURA 700 Den, which is some pretty tough stuff and has nice pull tabs on the zippers. For a small pack, it has lot of room including two zipped up front compartments.
The inside is also filled with a large laser cut system that you can attach pretty much anything to. Check out the company's description and specs.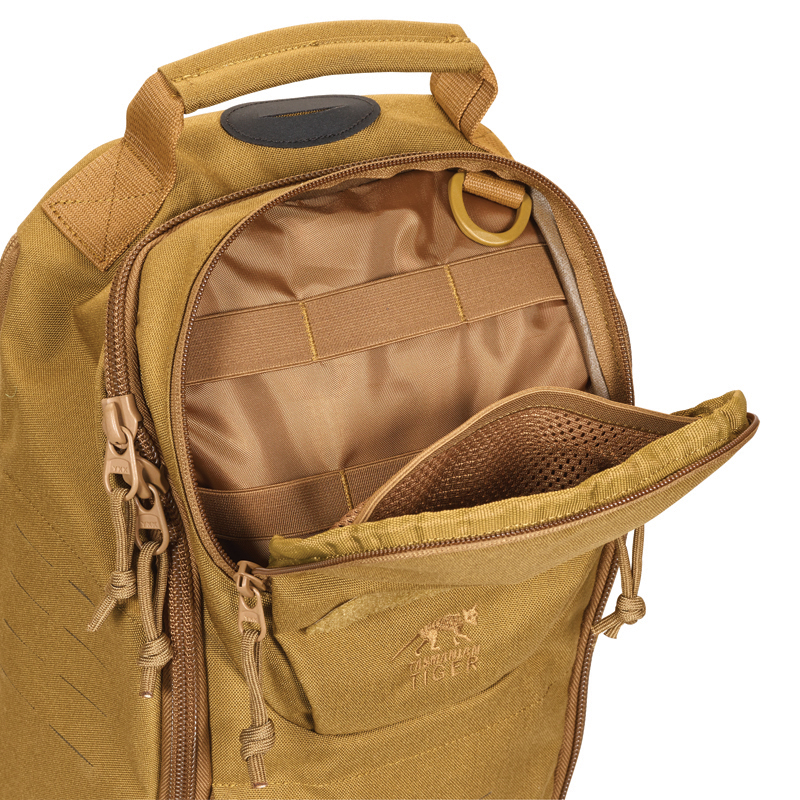 DESCRIPTION:
The TT Modular Sling Pack 20 has a diagonal shoulder strap, it can be carried on the right or left. The main compartment of the Sling Pack can be opened completely, and the rear compartment has lateral access. The Sling Pack also has two front pockets. On the front and sides of the bag is laser-cut MOLLE. The shoulder strap can be stowed away, and two handles make it easy to grab. Inside the Sling Pack are large MOLLE hook and loop panels for attaching accessory pouches.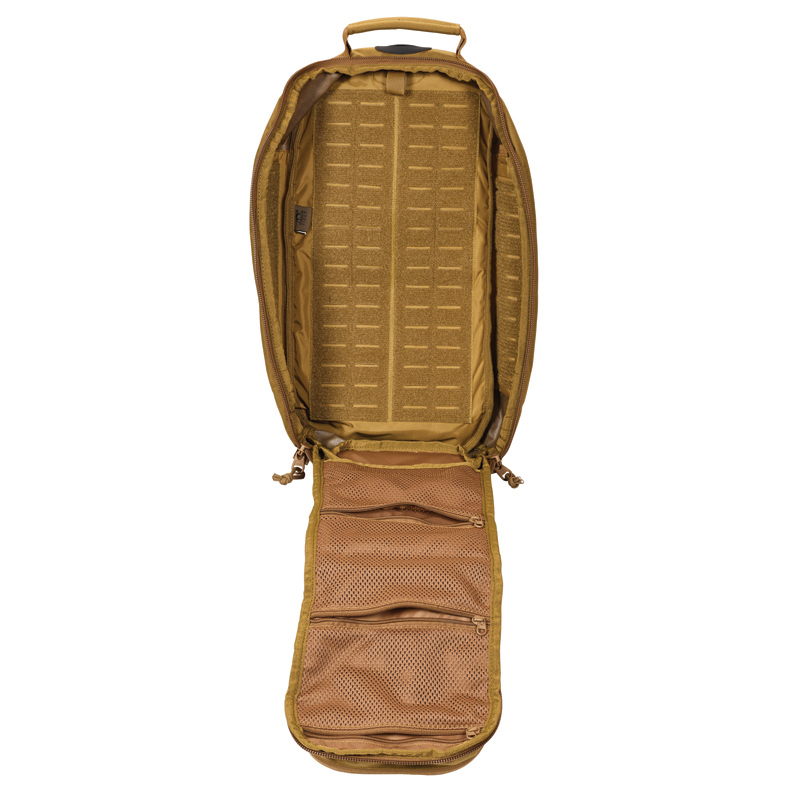 The TT Modular Sling Pack 20 received a Silver Score in the 2020
NTOA Member Tested and Recommended Program. Reviewed by
law enforcement officers in the National Tactical Officers Association (NTOA), the Modular Sling Pack 20 received an overall score of
4.31 out of 5.
FEATURES:
Sling
Two handles
Zip compartment on back
Main compartment opens out completely
Hook-and-loop closure patch on the frontside (loop)
Two zipped front compartments
Can be worn on the left or right
Large MOLLE hook-and-loop patch inside
Laser cut MOLLE system
SYSTEM
Padded Back-System (TT)
VOLUME
20 Liters | 1,220 Cubic Inches
WEIGHT
35oz | 980g
DIMENSIONS
20 x 9 x 5in | 50 x 24 x 13cm
MATERIAL
CORDURA® 700 den
Pick up one today online for around $125.
For more Information on the TT modular Sling pack 20 go to www.tasmaniantigerusa.com.

A Chicago native, Sijo Waysun Johnny Tsai is an internationally recognized Combatives and Survival instructor. He is a published book and DVD personality with over 35 years' experience in teaching Practical Street Defense and Combatives to the Military, Law Enforcement Agencies and Civilians alike. SIJO is also the founder of the C.U.M.A. Survival School. He is also a renowned knife designer for companies like TOPS KNIVES, SMOKY MOUNTAIN KNIFE WORKS and WORK TUFF GEAR.
When not teaching classes, writing, or doing crazy thing with knives, SIJO likes to enjoy his downtime with his wife and 3 children. He also likes drinking beer.