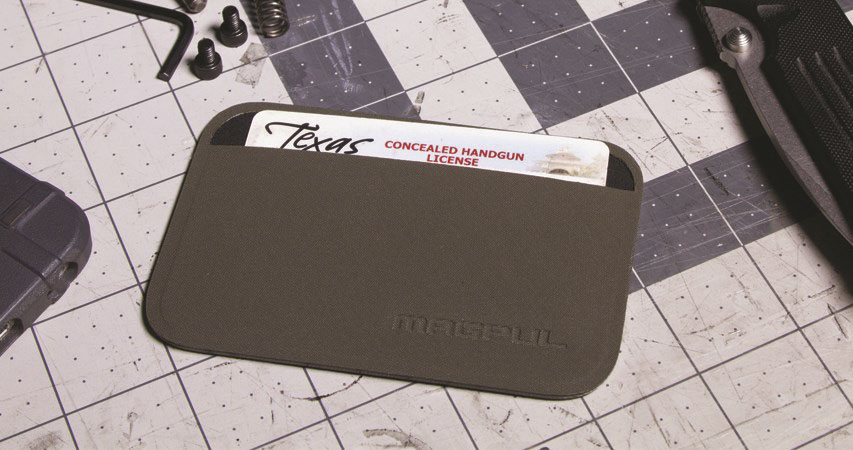 Face it…you really don't need to carry much in your wallet. Ditch the old Blockbuster card, the expired insurance cards, and those old sandwich coupons and pare down your everyday carry gear to only what you really need most. That's the concept behind the Magpul DAKA Essential Wallet.
The Magpul DAKA Essential Wallet is made to hold only the cards that are essential to your daily life in one convenient place, eliminating the bulk and clutter of unnecessary cards. They build some of the toughest, thinnest wallets in the world because the truth is, you're carrying too much stuff.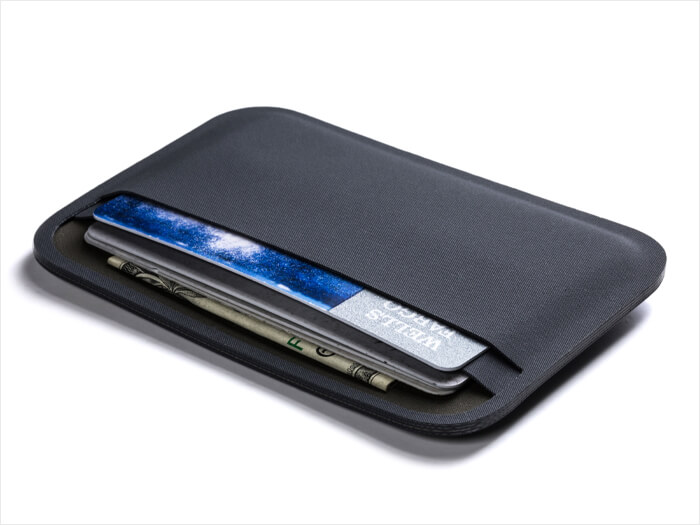 The DAKA Essential is just 4.13" x 2.75" and 3mm thin empty. That makes it easy to slip into any pocket where it virtually disappears for zero printing. It's designed to hold just what you need and nothing you don't. Three ID / access cards, three credit cards and three bills.
The single pocket logo side is used to hold up to four ID / access cards and the dual pocket in the back is used to hold up to three credit cards in the top pocket and up to four emergency bills folded in the lower pocket.
So trim the fat, ditch the garbage, get that big thing out of your back pocket and slim down your EDC to a much trimmer, more comfortable package.
Price: $16.95