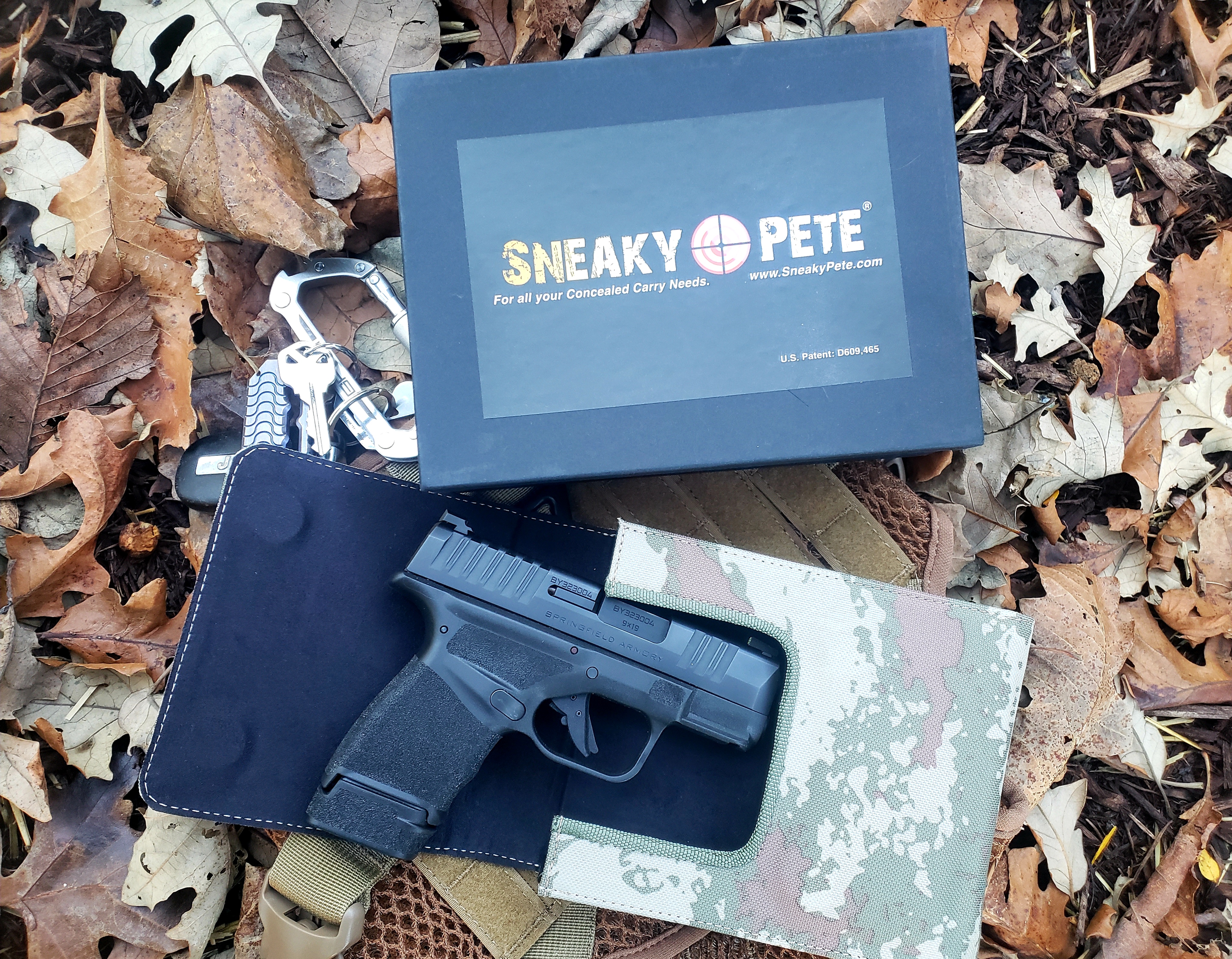 Damn you Facebook, you did it to me again. Sneaky Pete Holsters snuck into my feed and managed to catch my short attention span just long enough to get me to click their link.
I think it was the ad that said "free shipping" with the code "God Bless America." I mean, how could I pass that up? Ordering on their website was a breeze, I decided to try the camouflage nylon holster from their Covert Series. I figured at just $39.95 plus tax it was worth checking out. I immediately received an order confirmation and within just a few short days, I had a new holster at my door.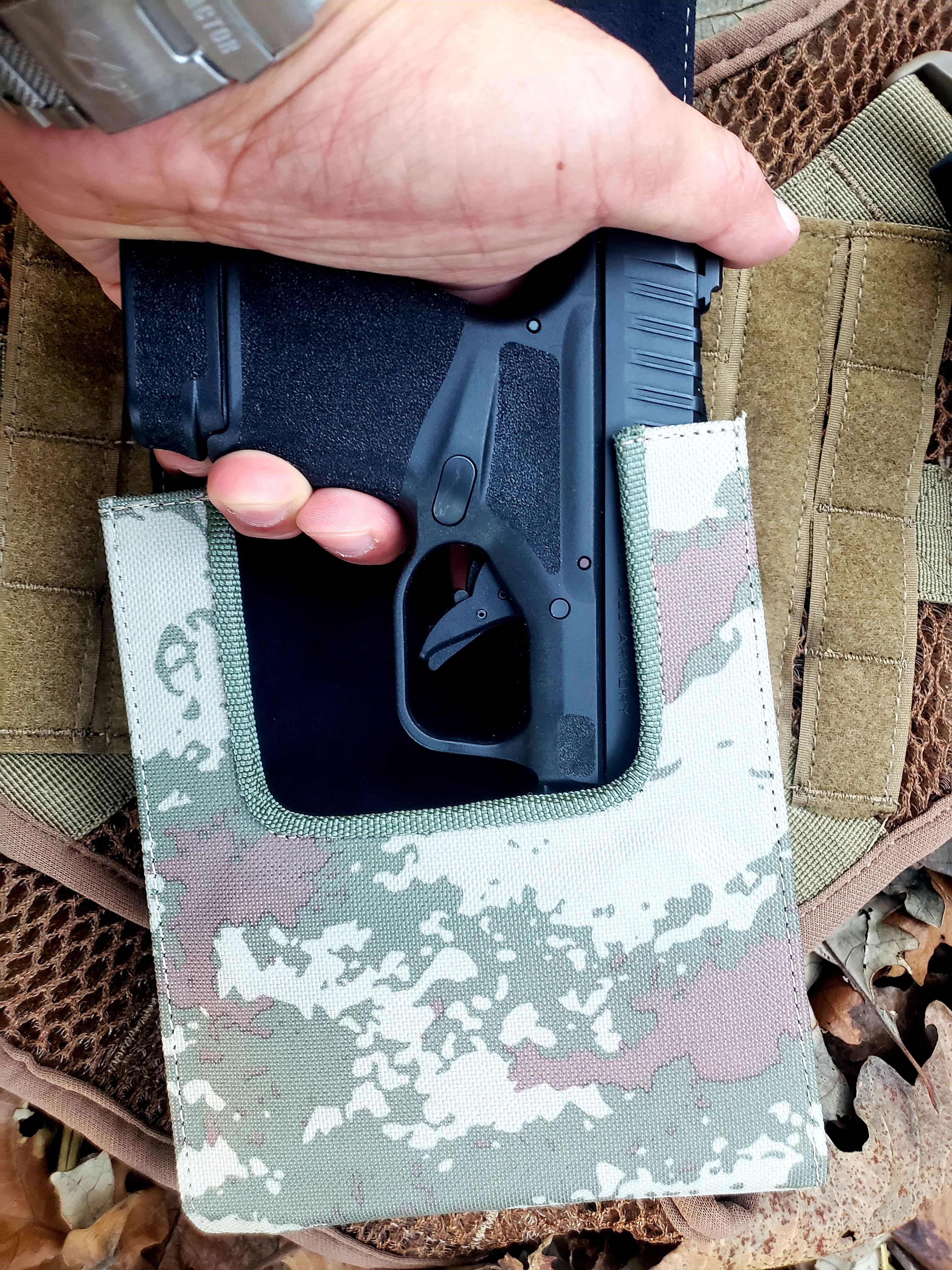 This is a no-frills holster. Nothing fancy, but it's well built. When I say nothing fancy, I mean it's basically a 7" tall x 5 /1/4" wide x 1 1/2" deep square with a magnetic flap and a plastic insert to keep your pew upright.
The nylon is thick with a rigid liner, yet it's pretty lightweight. The twin belt clips on the back hold it on pretty sturdily. Keep in mind, this is NOT a retention holster at all, the magnet flap holds solid enough to stay closed, but that is about it.
I personally think this thing looks like I am walking around with a small tablet in a case. I tested out the theory and drove down to Target and ask several employees where different products were and not one gave my Sneaky Pete a second look. I followed up with a trip to Menards and talked to a couple of employees there, again, Sneaky Pete snuck right by them. My buddy Chris was telling me that a criminal would know exactly what was in this holster if he/she saw it. That idea doesn't bother me one bit, I want criminals to know that I am armed. I don't mind that at all, it's the Karen's that I was concerned with.
At the end of the day, my new Sneaky Pete did exactly wat it is designed to do, conceal my Hellcat. The holster carried very comfortably on my belt and is very easy to draw from. As long as you stay aware of your surroundings no one should be able to flip it open and grab your gun.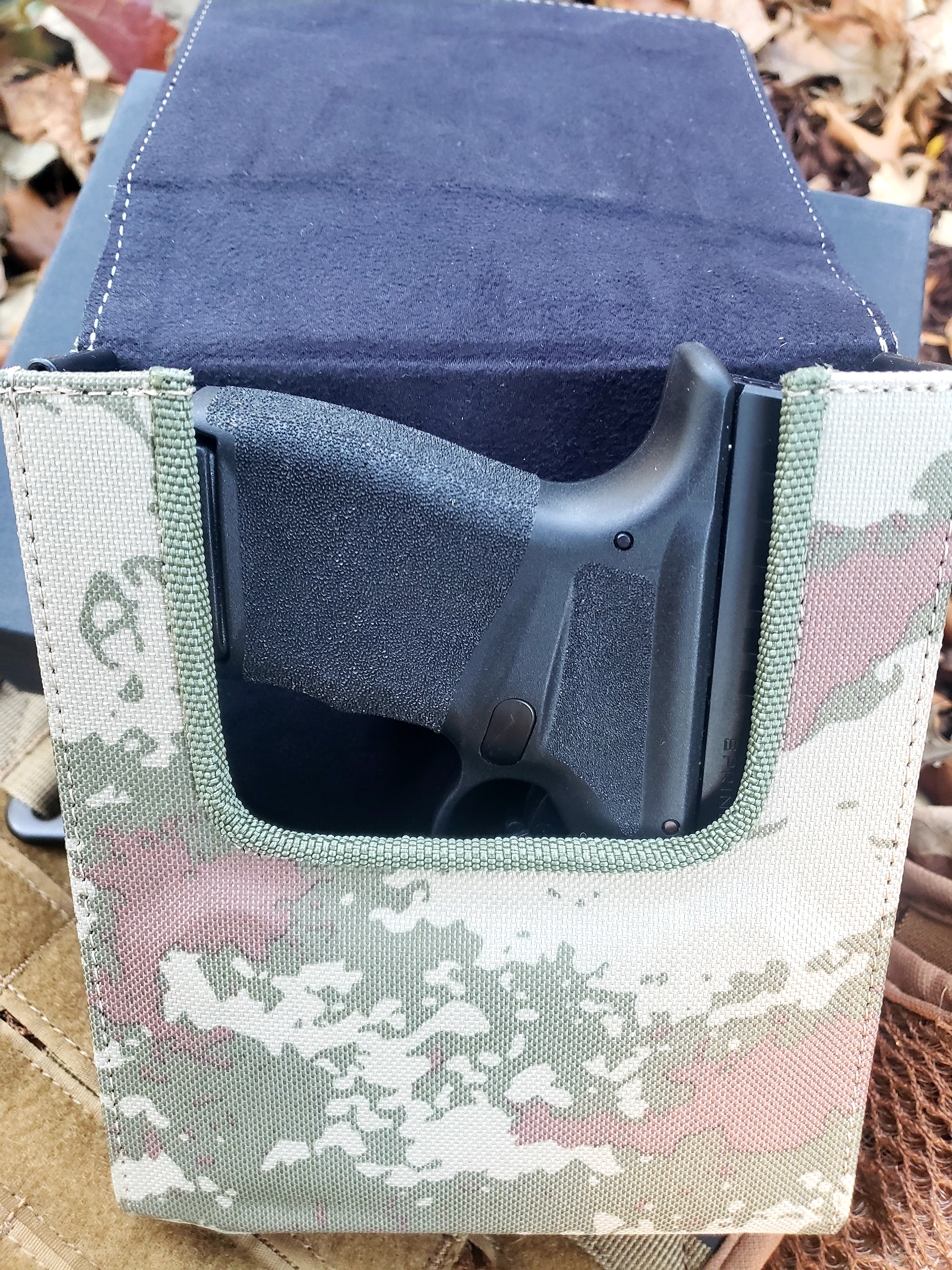 I bought my Sneaky Pete on a whim and at the price point, I am pretty happy with it. If you are looking for and easy and non-conventional holster to conceal carry in, I recommend you check them out.
They have a wide array of models that range from $39.95 to about $100.00 that can be found at www.sneakypeteholsters.com,

A Chicago native, Sijo Waysun Johnny Tsai is an internationally recognized Combatives and Survival instructor. He is a published book and DVD personality with over 35 years' experience in teaching Practical Street Defense and Combatives to the Military, Law Enforcement Agencies and Civilians alike. SIJO is also the founder of the C.U.M.A. Survival School. He is also a renowned knife designer for companies like TOPS KNIVES, SMOKY MOUNTAIN KNIFE WORKS and WORK TUFF GEAR.
When not teaching classes, writing, or doing crazy thing with knives, SIJO likes to enjoy his downtime with his wife and 3 children. He also likes drinking beer.