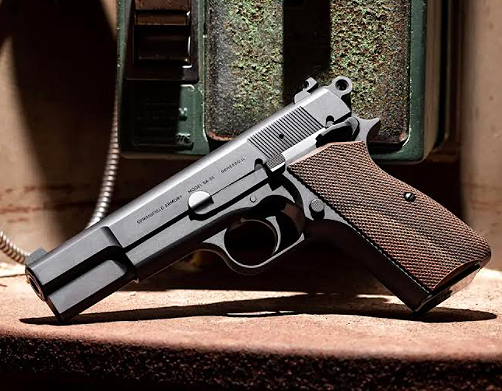 Springfield Armory has a long history making single action autos based on the 1911 platform, but this time they're looking at another classic single action and bringing back the GP35 in a nicely updated, yet still classic form in the guise of the SA-35.
Ever since Browning ceased production on the Hi-Power — AKA the GP35 — there's been a vacuum for fans of John Moses Browning's classic design. There have been some overseas companies making versions of the Hi-Power for a while now, but now one of the US domestic powerhouses just stepped in with a surprise announcement that they're bringing the Hi-Power back to sit alongside their 1911 offerings.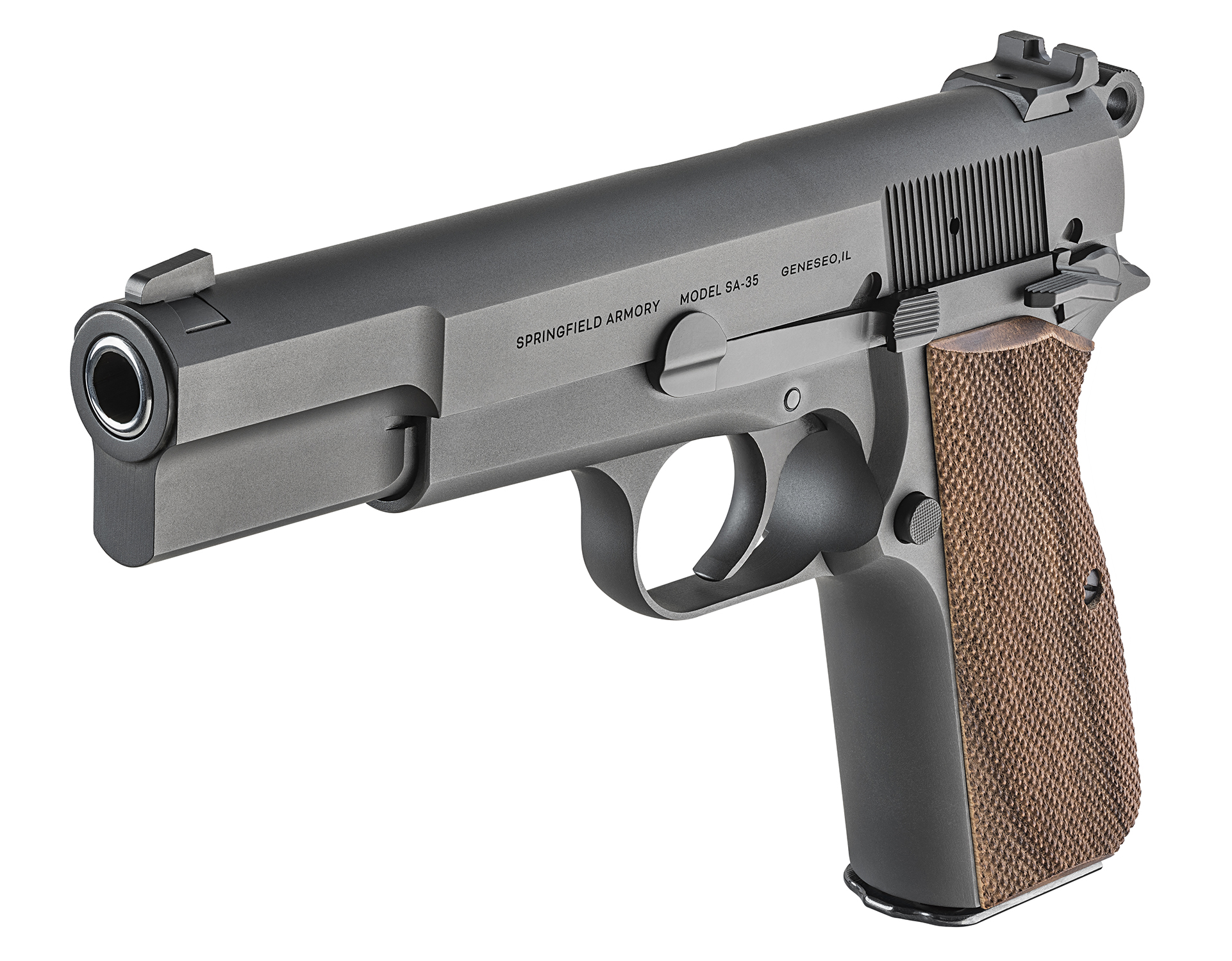 Springfield isn't just bringing back a clone of the military Hi-Powers though. They took all of the features that folks used to have done aftermarket by custom gunsmiths and put them on a factory gun. They start with a forged steel slide and frame. From there they add updated dovetailed sights, an extended safety, a flared magazine well, and a set of nice, checkered walnut grips that contrast nicely with the matte black finish. The SA-35 has sleek, classic, and very clean lines.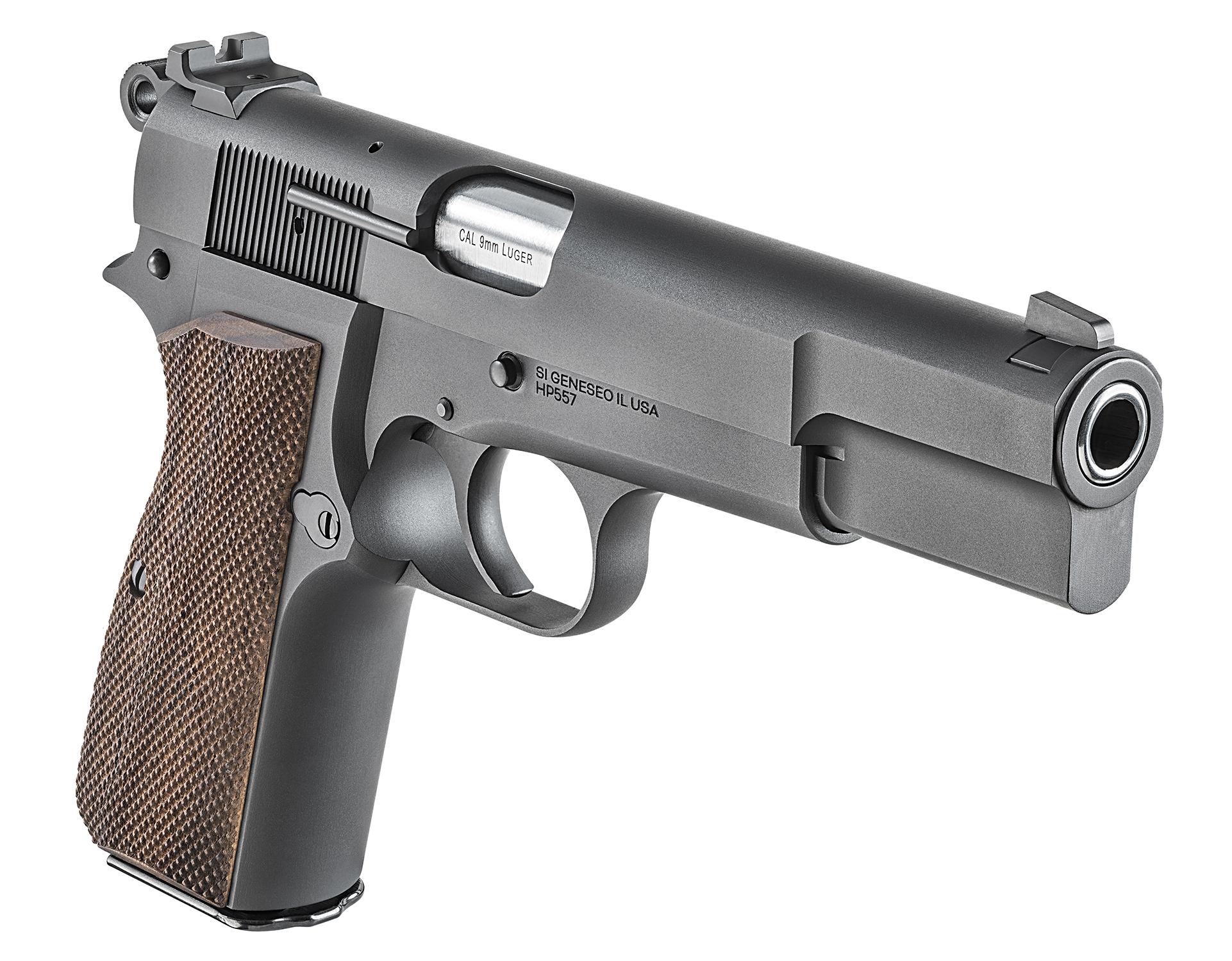 Springfield has also done away with the magazine safety of the originals, which prevented the gun from firing without a magazine in place and also adversely affected the trigger pull. The SA-35 has an improved feed ramp and a 15-round magazine, a step up from the original 13-round mags. Springfield has also addressed the issue of hammer bite with their hammer design.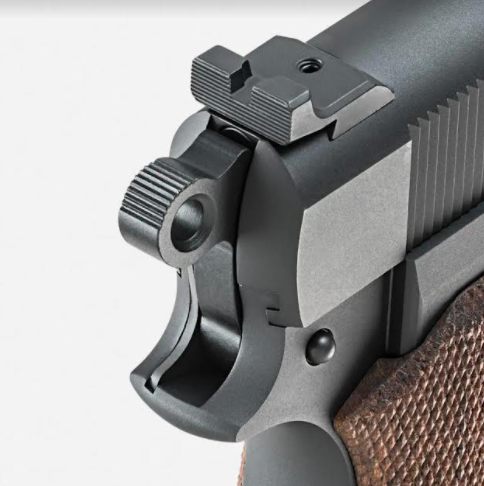 Basically, they've taken a certified classic design, built it with precision from quality materials, and looked at all the years of custom gunsmithing and tuning that have gone into Hi-Powers to produce a very reasonably priced factory gun.
If you're a fan of the steel and wood era of combat pistols, but appreciate having all of the user-proven bells and whistles right out of the box, the new Springfield Armory SA-35 is well worth a look.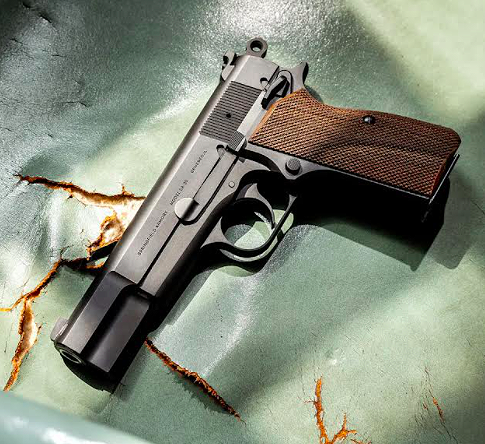 Specifications:
CALIBER: 9x19mm
COLOR: Black
BARREL: 4.7″ Cold Hammer Forged, 1:10
SLIDE: Forged Carbon Steel, Blued
FRAME: Forged Carbon Steel, Blued
SIGHTS: White Dot Front, Serrated Tactical Rack Rear
RECOIL SYSTEM: SA-35™ Recoil Spring & Guide Rod
GRIPS: Checkered Walnut
MAGAZINES: (1) 15-Round
WEIGHT: 31.5 oz
LENGTH: 7.8″
HEIGHT: 4.8″
Made in U.S.A.
MSRP: $699 ($679 retail)