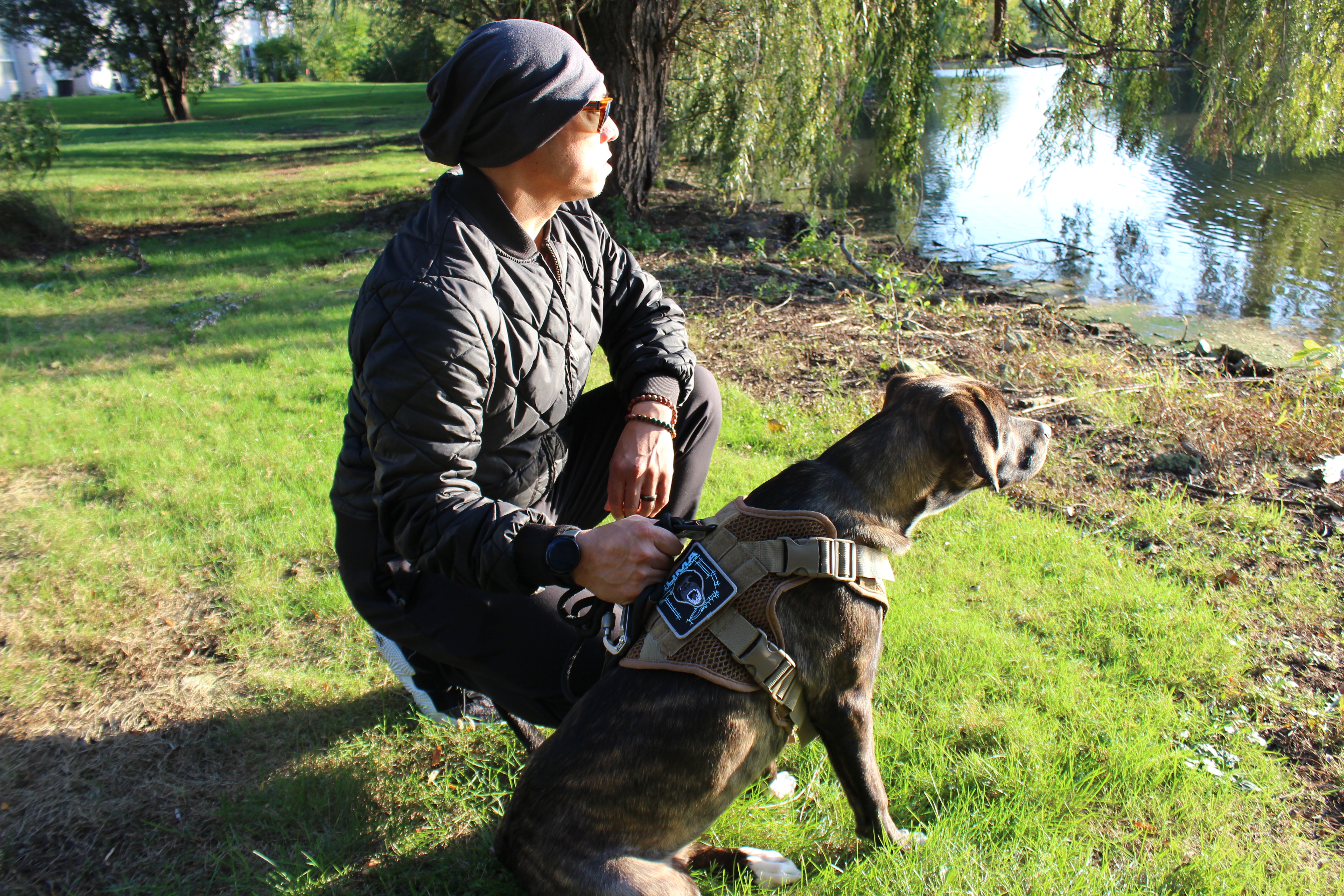 I don't currently own a dog, but I wish I had one of these when I did. I'm talking about the new 221B Tactical Artemis Dog Harness. This type of dog harness truly should replace all leashes. There are several companies that make a similar harness, but the 2221B model seems to up the game.
The Artemis Dog Harness is a no-pull, no tug, no choke adjustable rig made of breathable materials for your furry comrade. Your snack-stealing companions will thank you for the comfort and safety the Artemis provides them.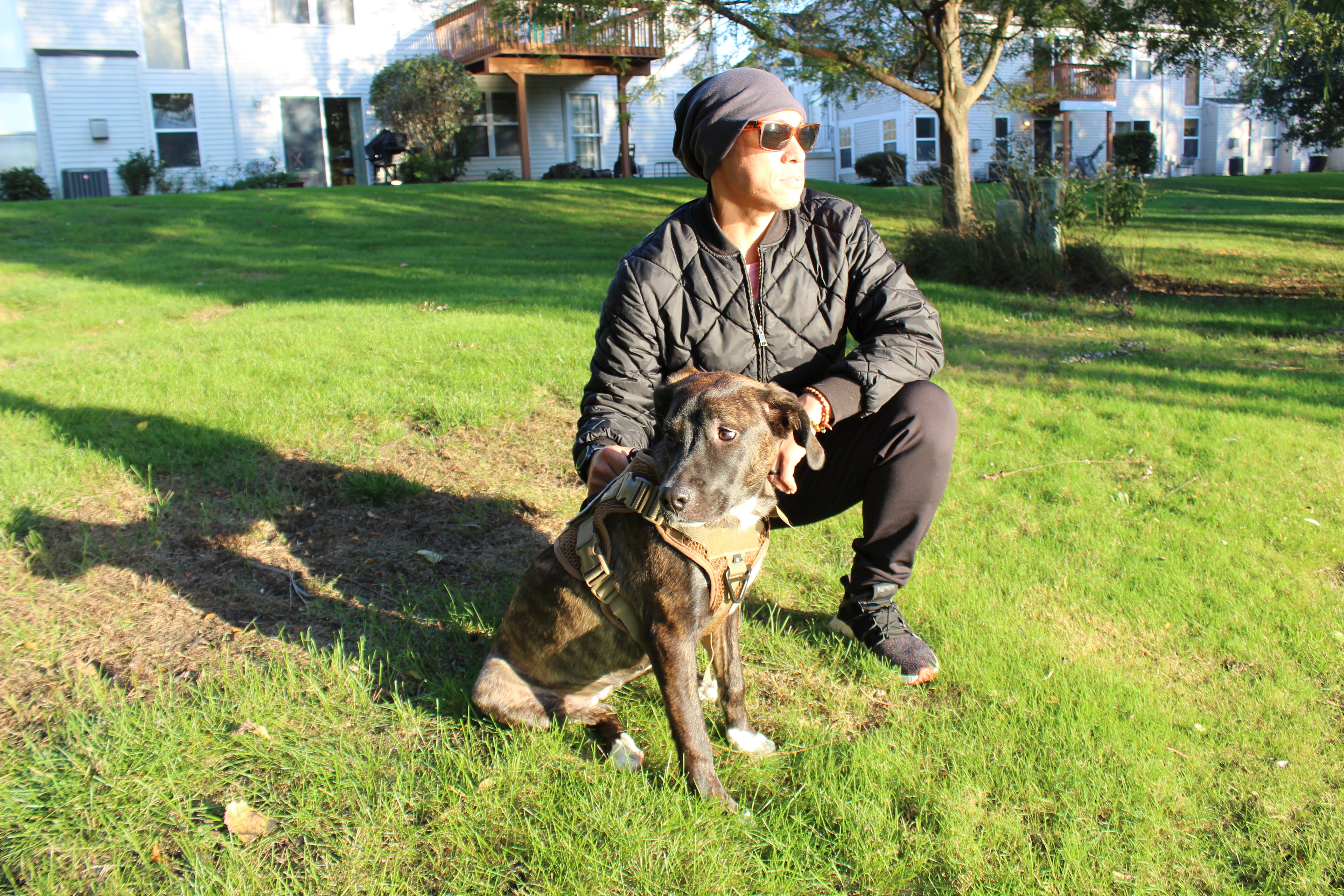 Since I don't currently own a dog, I had to borrow my cousin Brian's 7-month-old pit mix named Bailey for this article. The Artemis that I had in hand was a size small and was still a little big on Baily's 56-pound frame. But Baily is still growing, and I'm sure she will fill it out in no time. And she gets to keep it for being such a well-behaved model.
The harness was easy to put on and adjust. Baily didn't fidget or mind, so I assume that it was very comfortable for her. We attached the leash to the front attachment point as it seemed to make most sense.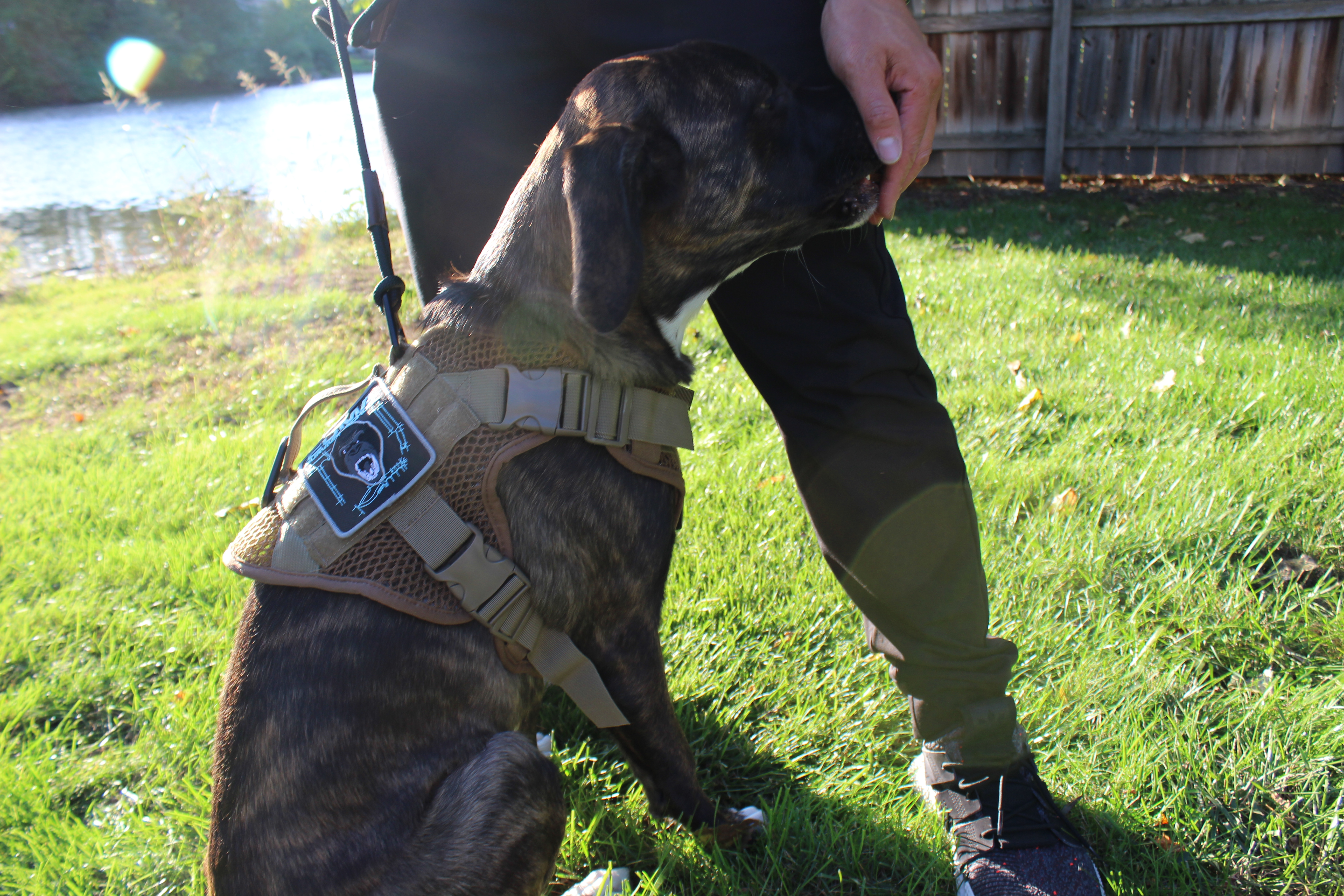 Brian took Baily, his wife, and our kids on a walk around the neighborhood and the pup didn't even seem to notice that she was wearing it.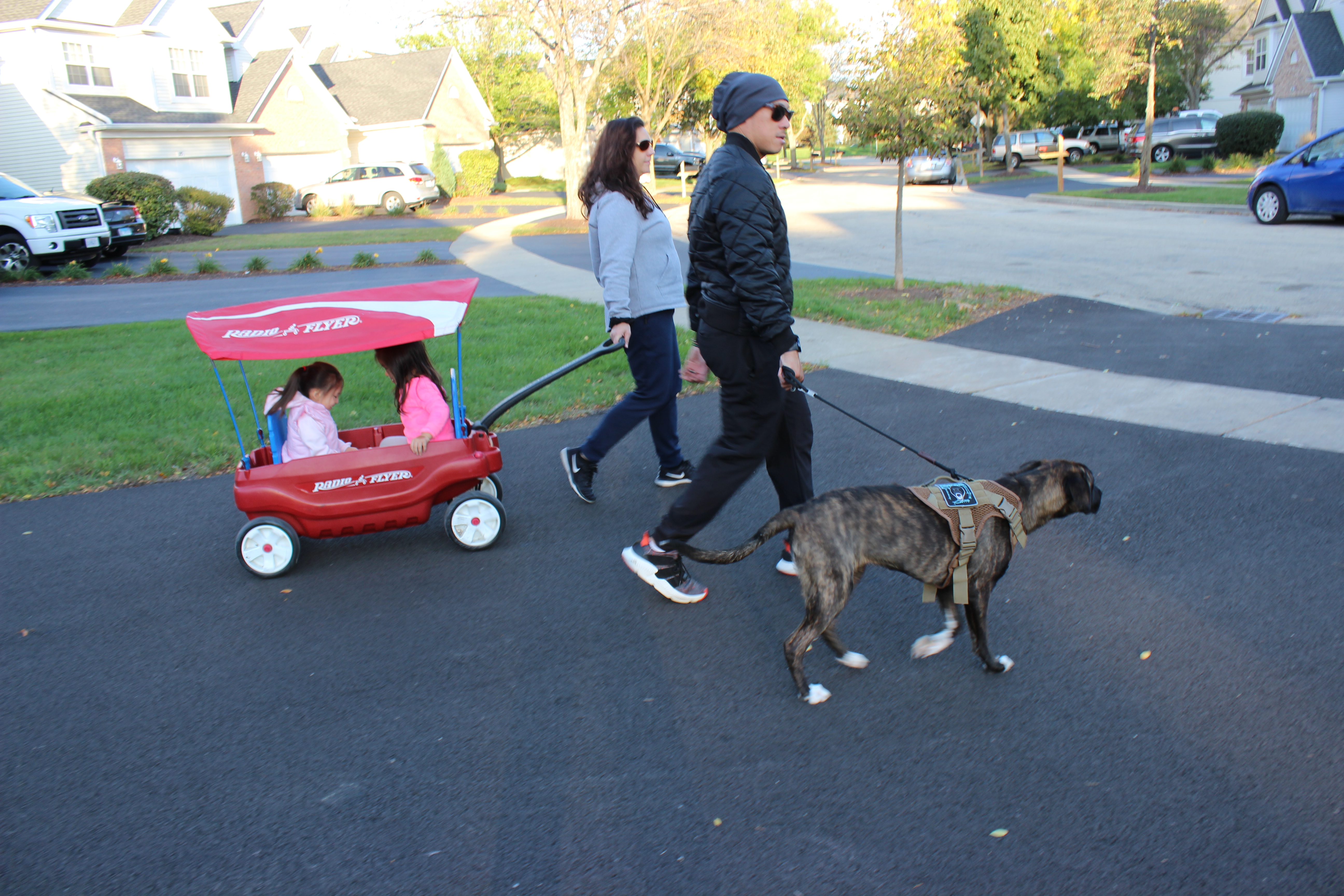 One thing I really like is the handle on the back of the harness which allows one to easily control their dog without pulling on its leash. This is a good feature because if you live in a neighborhood like mine, there are six other dogs being walked at any given time and they all tend to gravitate towards each other.
This is a well-built harness that's easy and quick to put on and take off. The quick-release buckles are sturdy. 221B Tactical didn't cut any corners in the Artemis's design or build and as mentioned it's 100% breathable so your pooch will thank you in warm weather.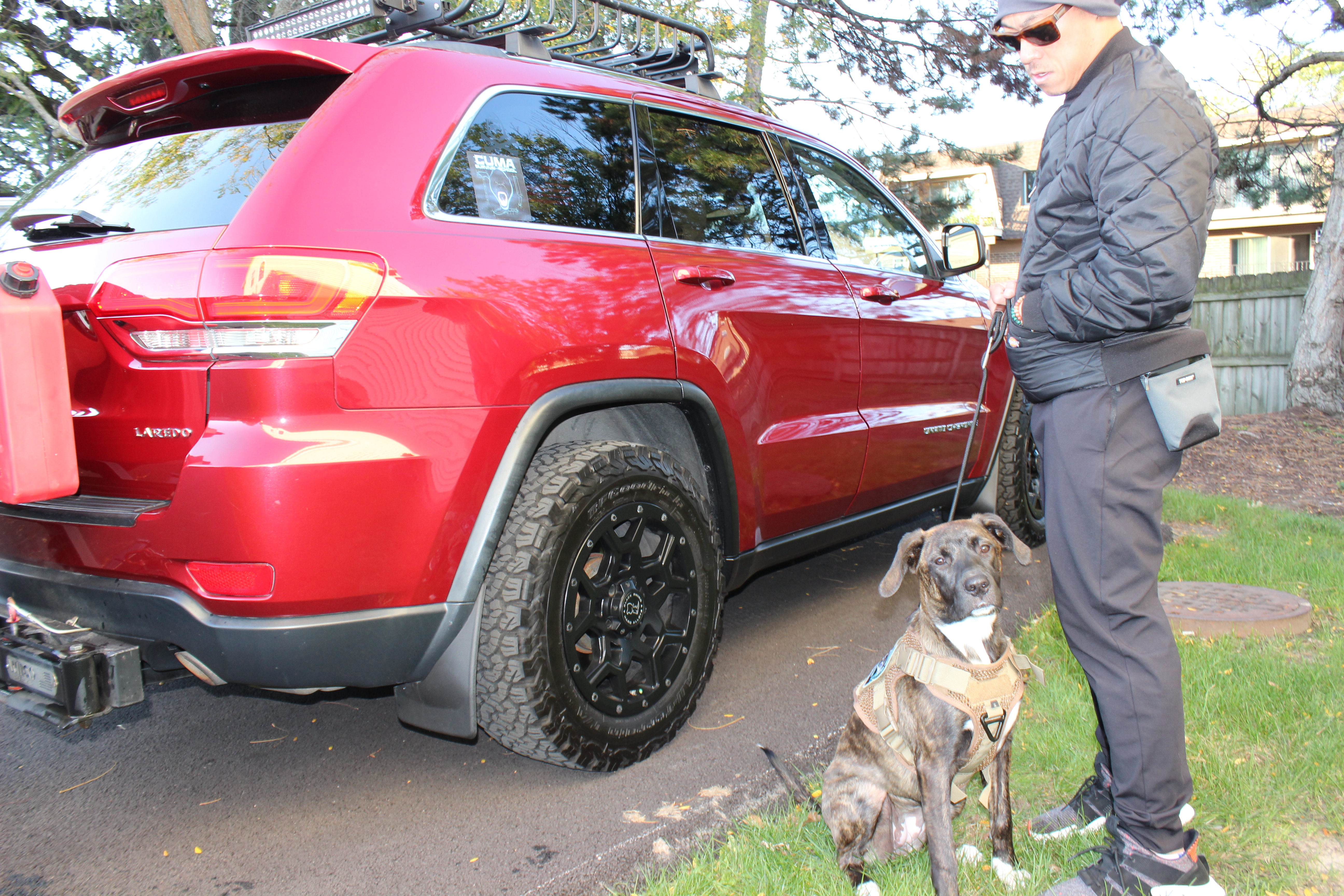 Getting a dog again has been on my mind quite a bit. I know that if (when) I get one, I will be getting a 221b tactical Artemis Harness for it. This thing rocks. Plus, with the MOLLE webbing you can attach water bottles and pouches to hold poop bags, treats, and other necessities. That's a total win.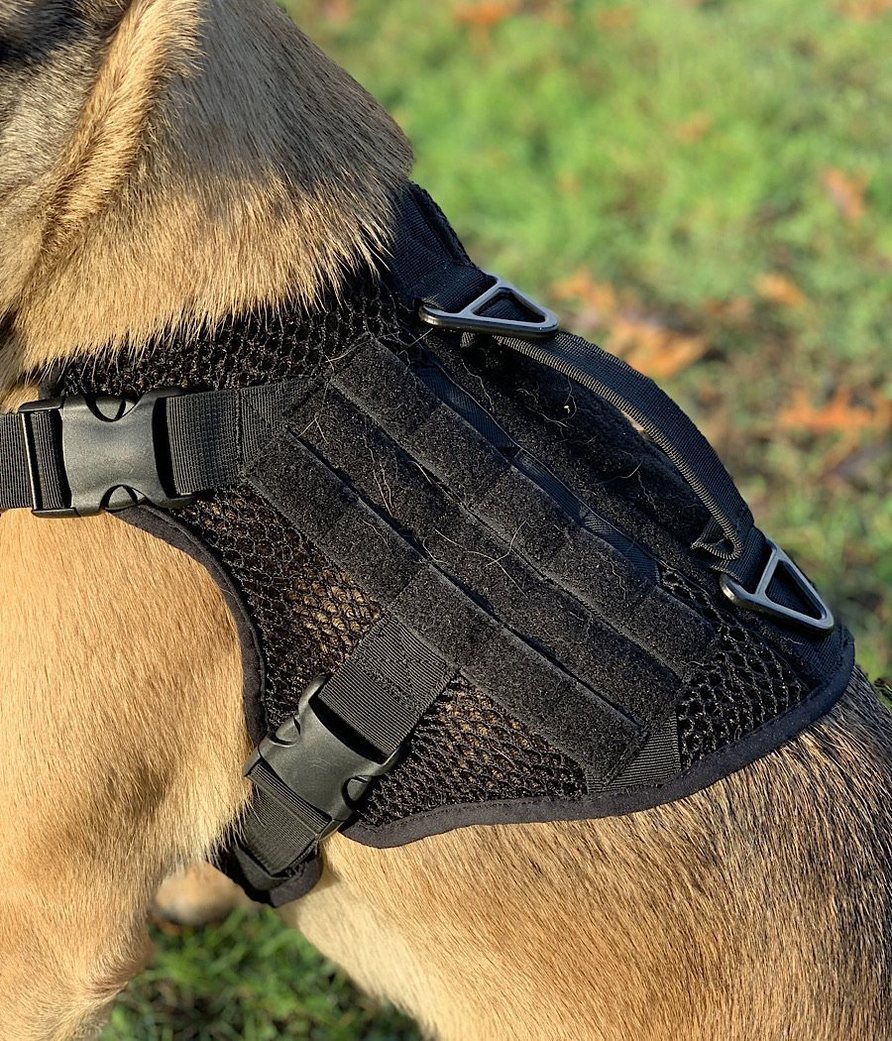 Your dog is going to look like a total badass that's ready for any mission that a trip to Petco can throw at it. I highly recommend the Artemis Tactical Dog Harness to anyone that want nothing short of the best gear for their furry best friend.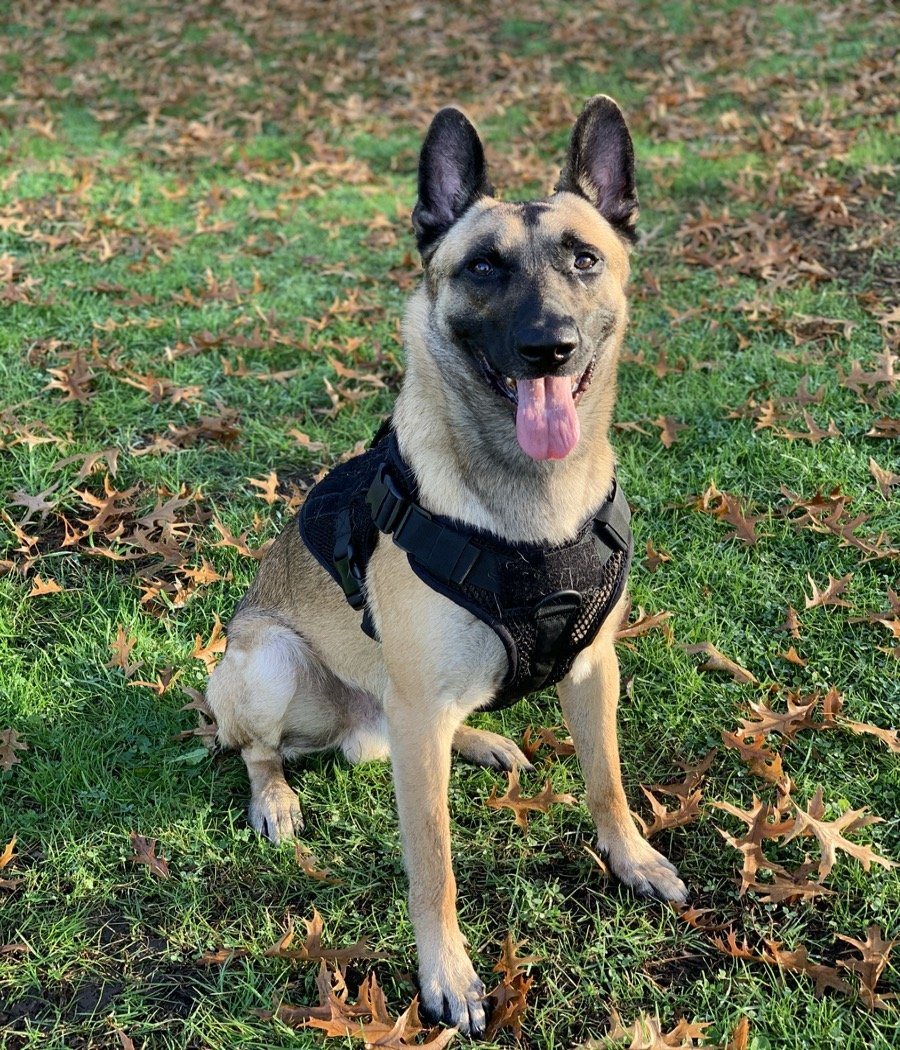 SPECIFICATIONS:
100% breathable Maxx-Dri Construction
No Pull
No Tug
No Choke / Anti-Choke
Heavy Duty Top Control Handle
Fully Adjustable
Molle Webbing
Velcro
Two Lead/Leash Attachment Points
Anti-Odor
Machine Washable
Price: $77.00
A Chicago native, Sijo Waysun Johnny Tsai is an internationally recognized Combatives and Survival instructor. He is a published book and DVD personality with over 35 years' experience in teaching Practical Street Defense and Combatives to the Military, Law Enforcement Agencies and Civilians alike. SIJO is also the founder of the C.U.M.A. Survival School. He is also a renowned knife designer for companies like TOPS KNIVES, SMOKY MOUNTAIN KNIFE WORKS and WORK TUFF GEAR.
When not teaching classes, writing, or doing crazy thing with knives, SIJO likes to enjoy his downtime with his wife and 3 children. He also likes drinking beer.