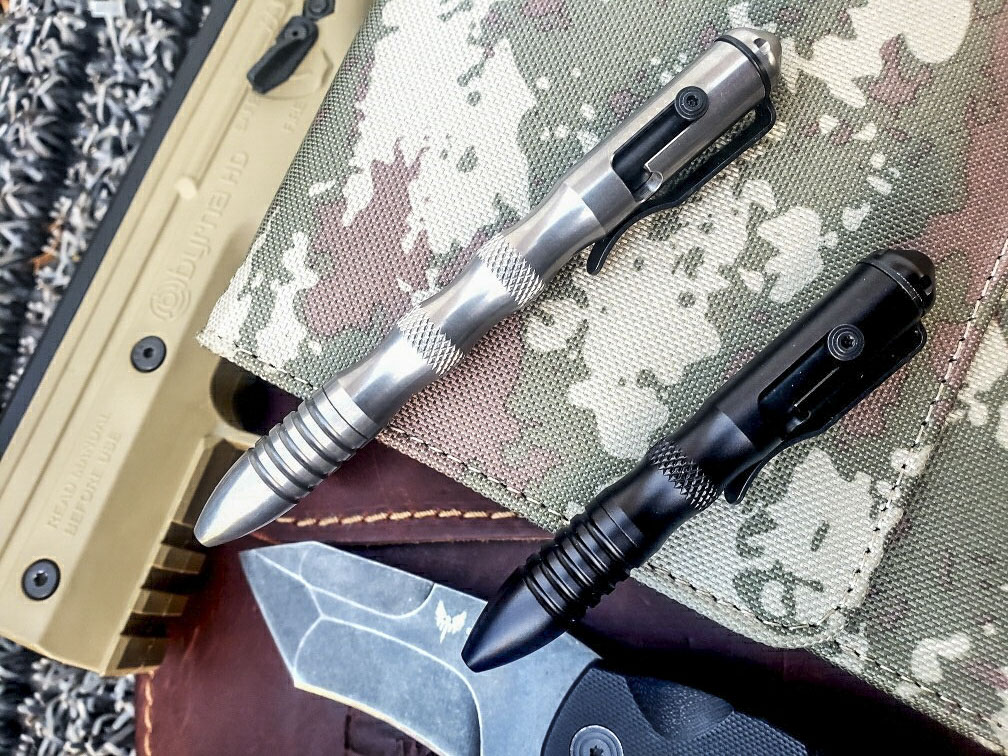 I have been reviewing and writing about various Benchmade tactical pens for well over a decade now. The company seemed to take a hiatus on releasing new tactical pen models, but this year they are offering something new, in two different sizes.
Their new Longhand and Shorthand pens offer that distinct Benchmade look, but are much smaller than your typical pen, especially the shorthand. One popular pen feature that Benchmade had added to their pen line is a bolt action lever, I think that it was just a matter of time before they did that.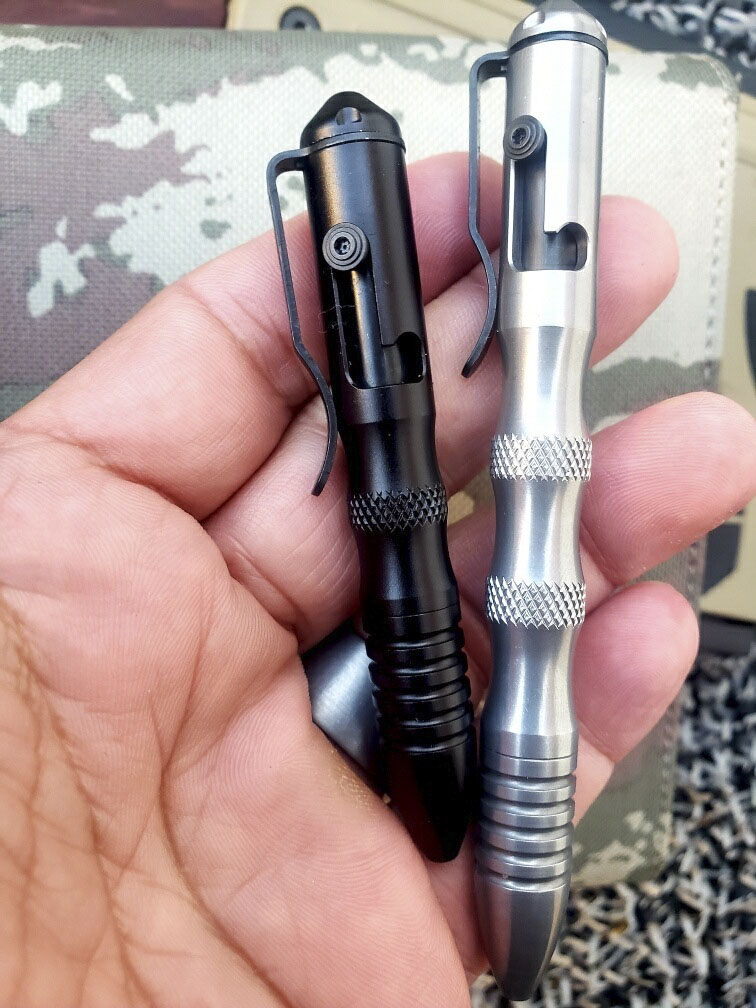 While the Longhand and Shorthand pens were announced earlier this year, supply chain issues caused a delay in getting them made and available for purchase. Benchmade and tactical pen collectors have been clamoring for this release and I am happy to announce that they are finally here.
My contact at Benchmade sent me one of each, a Longhand in stainless steel and a Shorthand in black anodized aluminum. At first glance I was happy to see the old school aggressive grooves and tactical knurling that seems to be abandoned by most tactical pen makers as they all seem to be gravitating towards a smoother executive look. Benchmade's bolt action is also unique because they doubled up on the switch and cut out rails allowing the user to slide down the lever on either side of the pen's clip. This allows for single or double finger operation. I have found this to become quite the fidget toy for me from the moment that I picked it up.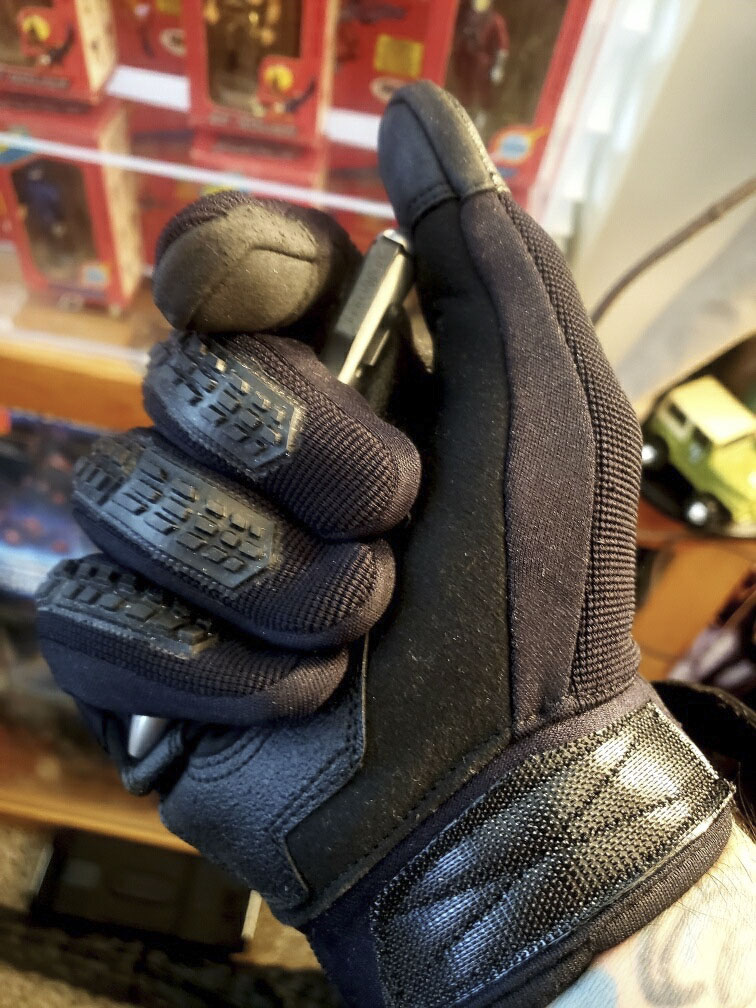 If you are shopping for a tactical pen as a last-ditch self-defense weapon though, these are not the pens that you are looking for. While they may look aggressive aesthetically, they are way too short as even a medium size hand will pretty much engulf either pen. That may be the reason Benchmade decided to go with such an aggressive look, because no one can really claim they are meant to be used as weapons at checkpoints. Sorry TSA, you are out of luck on confiscating these little baddasses. The only way these could be function kuboton type self defense tools is in smaller hands, like a kid's hand. Which isn't a bad idea at all, just be prepared to have the Mam Bear/ Papa Bear argument with your child's school administration should your child use it to defend him/herself or a shitty teacher tries to cause an issue over a pen.
That being said, these both are very comfortable in the hand when it comes to actual writing, which is something that I do. The "Mini-Me" Shorthand is definitely a neat little conversation piece, but I am not sure how long the ink cartridge will last though. The Longhand on the other hand, has a standard cartridge and should last a while. I really like the stainless version of the Longhand, while it is a shorter pen, the stainless gives it a nice solid hefty feel.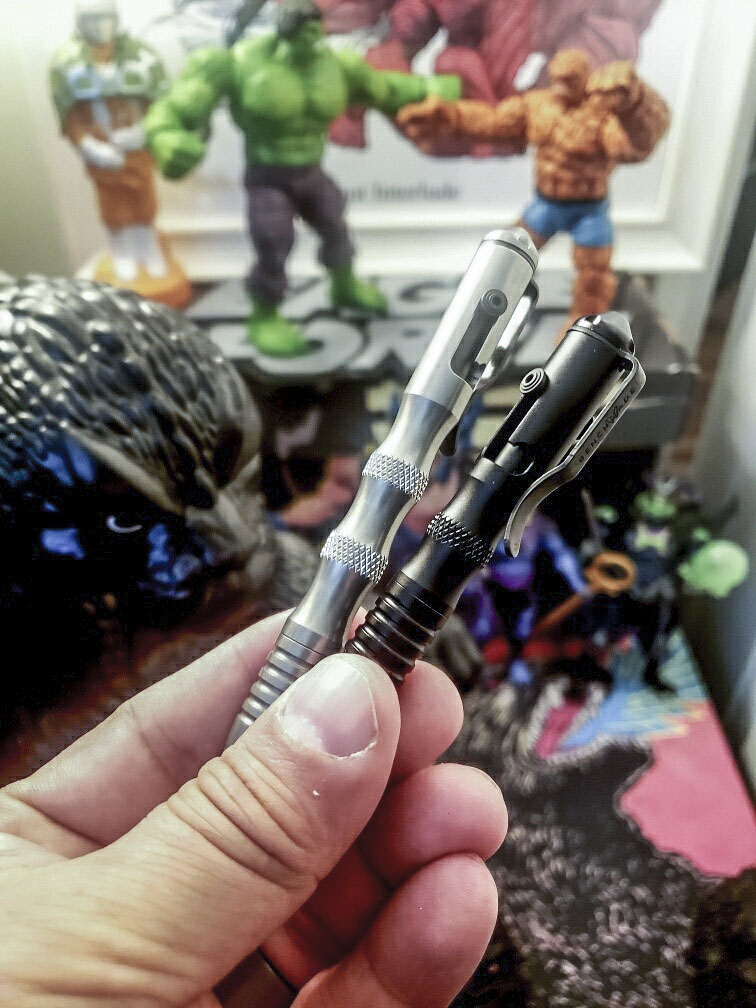 Overall, being a fan of tactical pens, I am a fan of these. There really isn't anything to not like about them, they are quality pens. If the shorter length is an issue for you, then don't buy them.
The size of these pens makes them easy the EDC, not that a full-sized pen isn't. I like these pens a lot, but I am a pen collector, so I like most pens that are made to high standards.
SHORTHAND 1121-1 Specifications
Overall Length: 3.49″ (8.86 cm)
Diameter: 0.45″ (11.53 mm)
Material: 6061-T6 Aluminum
Finish: Black
Ink Cartridge: Black Fisher Space Pen
Made in the USA
MSRP: $120.00
LONGHAND 1120 Specifications
Overall Length: 4.62″ (11.73 cm)
Diameter: 0.45″ (11.53 mm)
Material: 303 Stainless Steel
Finish: Brushed
Ink Cartridge: Black Fisher Space Pen
Made in the USA
MSRP: $160.00
A Chicago native, Sijo Waysun Johnny Tsai is an internationally recognized Combatives and Survival instructor. He is a published book and DVD personality with over 35 years' experience in teaching Practical Street Defense and Combatives to the Military, Law Enforcement Agencies and Civilians alike. SIJO is also the founder of the C.U.M.A. Survival School. He is also a renowned knife designer for companies like TOPS KNIVES, SMOKY MOUNTAIN KNIFE WORKS and WORK TUFF GEAR.
When not teaching classes, writing, or doing crazy thing with knives, SIJO likes to enjoy his downtime with his wife and 3 children. He also likes drinking beer.