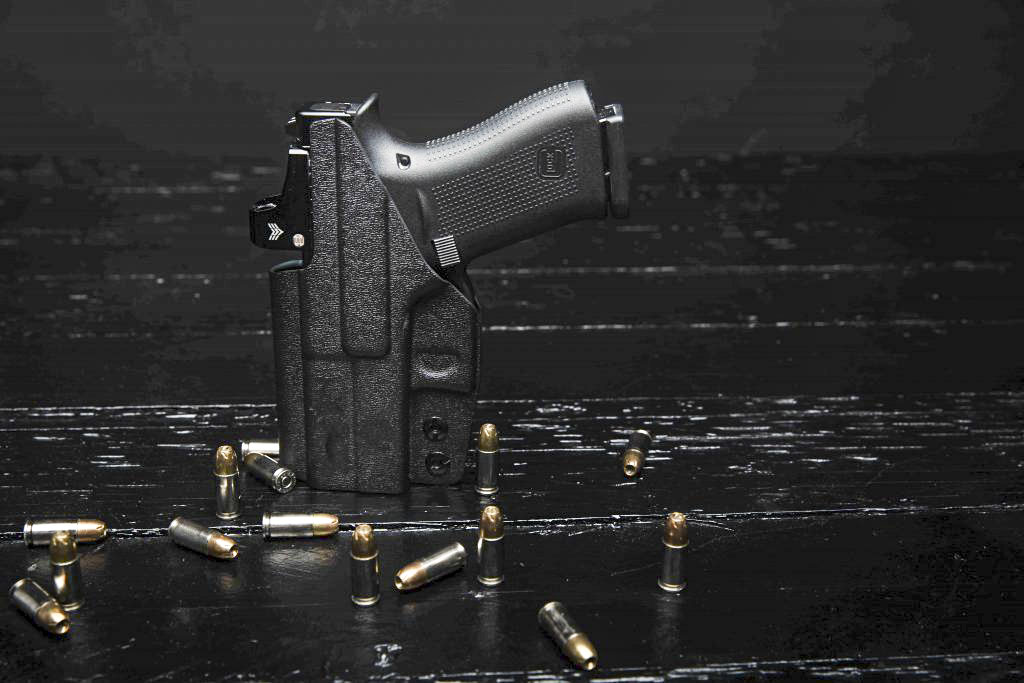 If you've been following things, you know that company after company is bringing out optics-ready carry guns, or guns with optics pre-installed. The Glock 43X has a huge following and the MOS version is flying off the shelves.
Many older holsters aren't cut for optics though so companies are bringing out new product to accommodate them. 1791 Gunleather is one of them and they just released a version of their Tactical Kydex IWB holster designed just for the 43X. It features a lower cut front for a mounted optic and a larger sight channel to fit taller iron sights. Price is $64.99 which is reasonable for a quality holster.
I'm in the market for an optics ready slide for my 43X so holsters are on my radar. This Tactical Kydex model from 1791 Gunleather looks like it might be a great fit.
Here's what the company has to say about the new rig:
1791 Tactical Kydex IWB holsters represent a comfortable and dependable solution for everyday concealed carry. The lightweight, slim design combines multiple features not found in most holsters for a customized, multi-position fit. In addition to being designed to fit threaded barrels, optics, and raised iron sights, they offer an adjustable cant, adjustable retention, and an integrated concealment wing that increases comfort and concealability. Also, the intelligent design predicated on the actual firearm dimensions to create a snug "true-fit," provides great retention which, unlike many Kydex holsters, will not harshly rub the finish of the firearm.