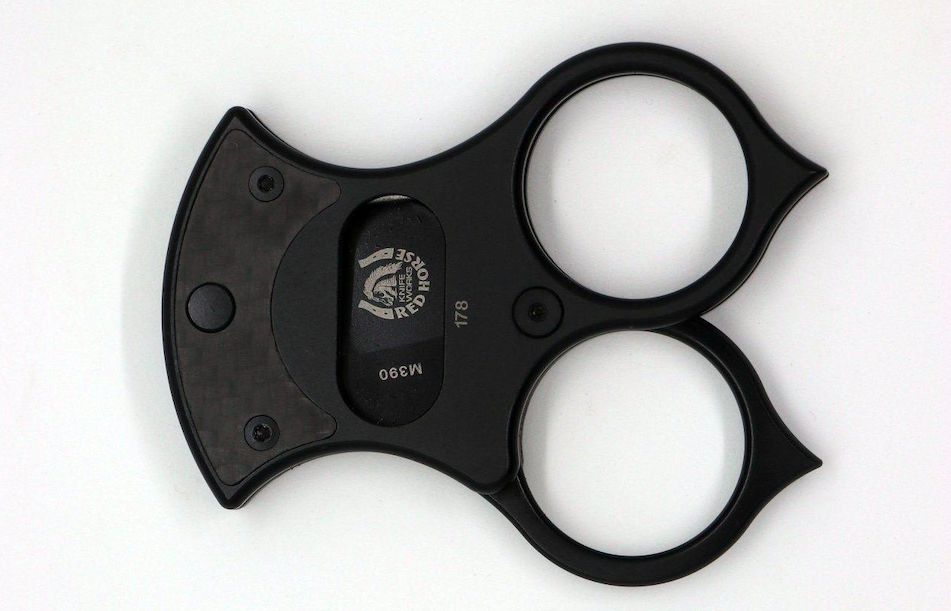 Red Horse Knife Works is proud to introduce the Condor Cigar Cutter, the highest quality cigar accessory for the most discerning connoisseurs.
Every detail of the Condor Cigar Cutter has been carefully designed and engineered to ensure the highest quality of cut as well as overall longevity and reliability.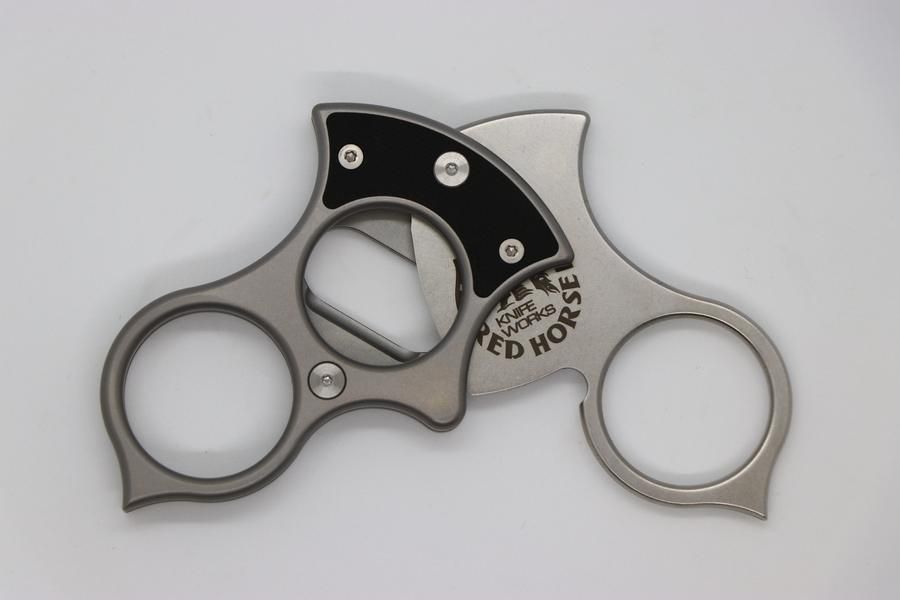 The body consists of 6al4v titanium, which will never rust, corrode and is tougher than aluminum.  The inlays are either stylish carbon fiber or G10* available in a variety of colors.
The blade is made from German made Bohler M390 steel heat treated to 60 Rockwell hardness* and is a certified "super steel" known for its excellent balance of toughness, ability to take a keen edge, edge toughness and corrosion resistance.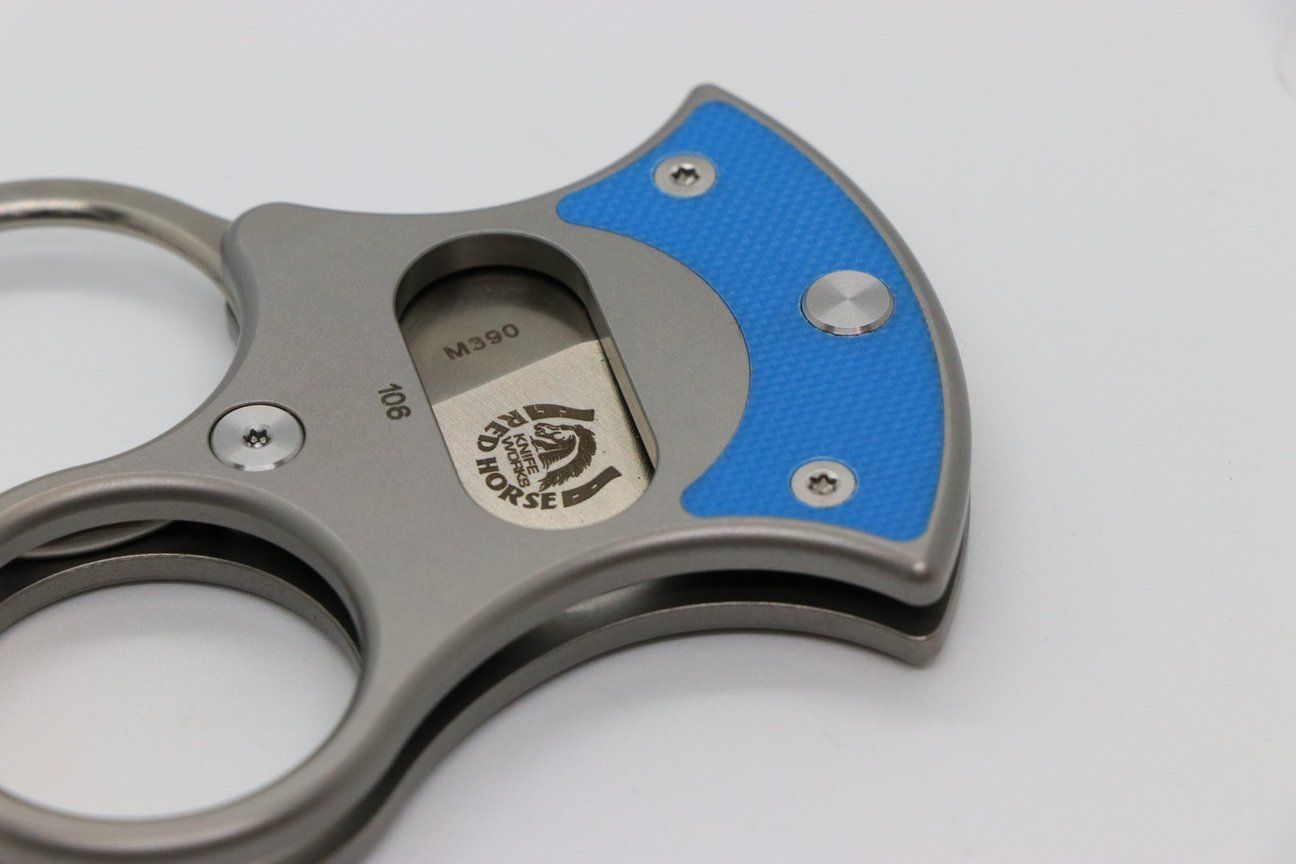 The blade itself is ground "chisel style" meaning it is only ground and angled on one side giving a nice flat cut to the cigar. The blade is ground similar to high-end kitchen cutlery that prevents deforming of the cigar end and is capable of cutting up to a 58-ring gauge.
Designed by private contractor turned custom knife maker Ed Kim, the Condor Knife Cutter is built for that tactical after work me time by the fire pit with beer, friends, whiskey, and more beer.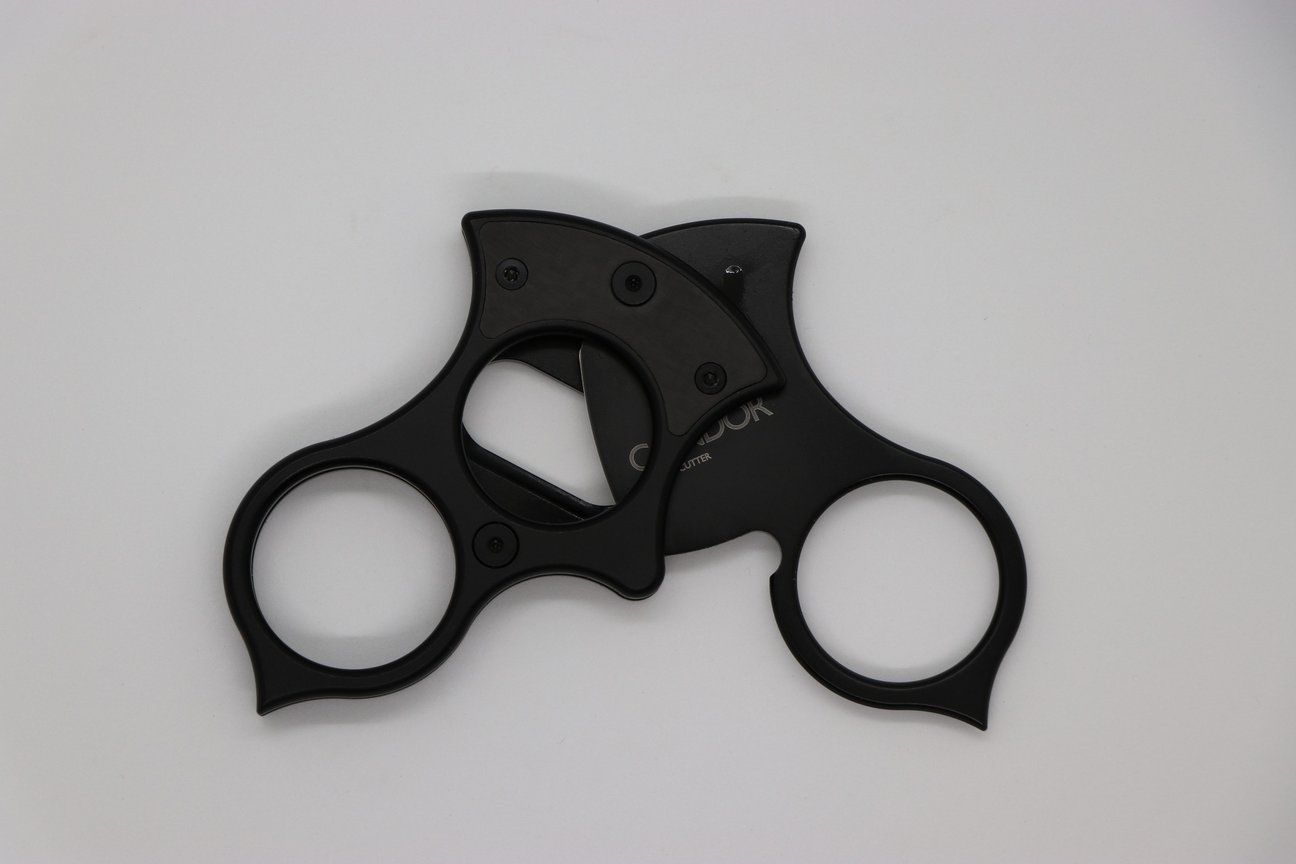 While the primary function of the Condor Cigar Cutter is cutting cigars, it is obvious that the clever design doubles up as a nasty little knuckle duster. I definitely would not want to get punched with that.
The Condor Cigar Cutter is available in a variety of finishes from a satin blade to a triple PVD black and has a price range from $340-$380.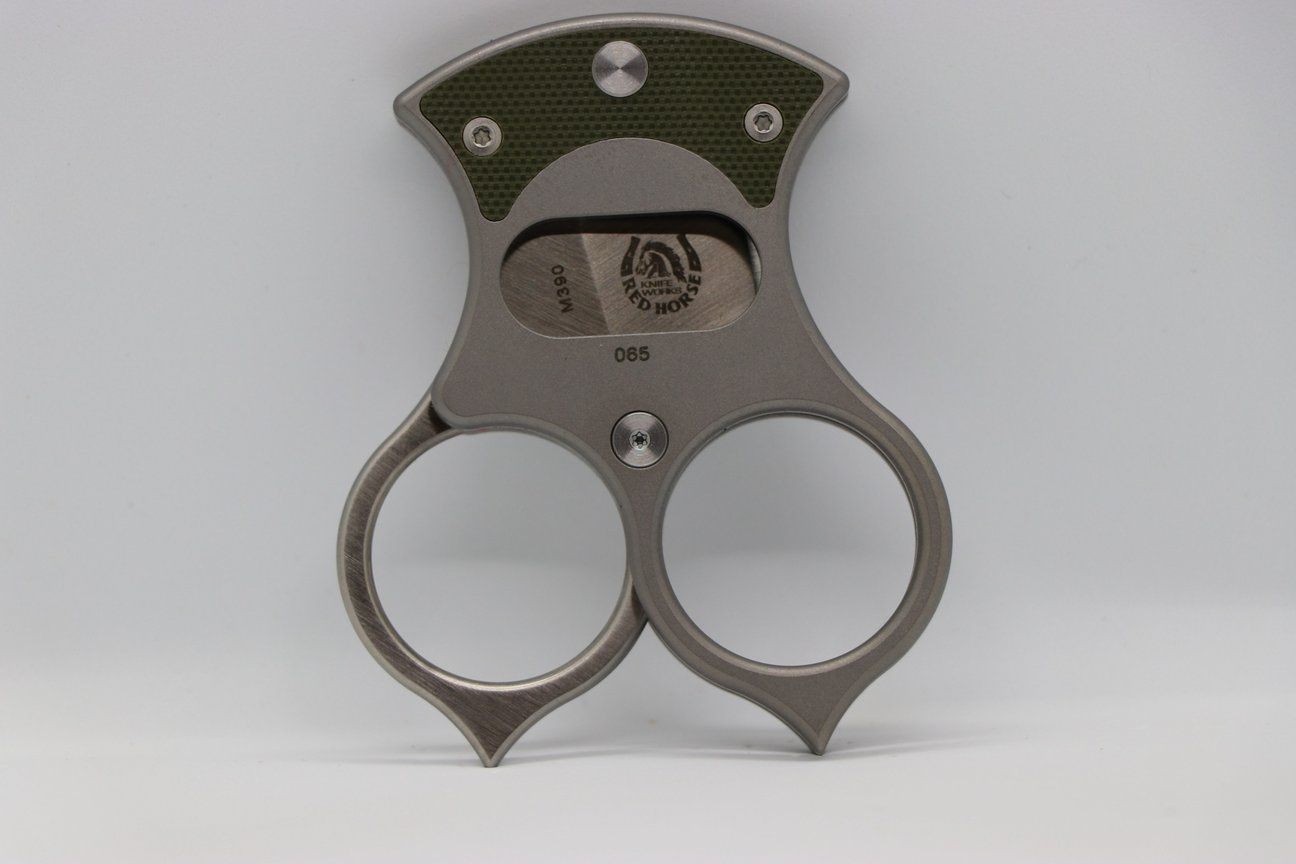 The Redhorse Condor Cigar Cutter may not be the most budget friendly cigar cutter in the market, but I have seen guys smoke $1000 cigars, so there's that. If you are into high end EDC, you might want to pick one of these up. Check them out today at www.redhorseknifeworks.com.
A Chicago native, Sijo Waysun Johnny Tsai is an internationally recognized Combatives and Survival instructor. He is a published book and DVD personality with over 35 years' experience in teaching Practical Street Defense and Combatives to the Military, Law Enforcement Agencies and Civilians alike. SIJO is also the founder of the C.U.M.A. Survival School. He is also a renowned knife designer for companies like TOPS KNIVES, SMOKY MOUNTAIN KNIFE WORKS and WORK TUFF GEAR.
When not teaching classes, writing, or doing crazy thing with knives, SIJO likes to enjoy his downtime with his wife and 3 children. He also likes drinking beer.