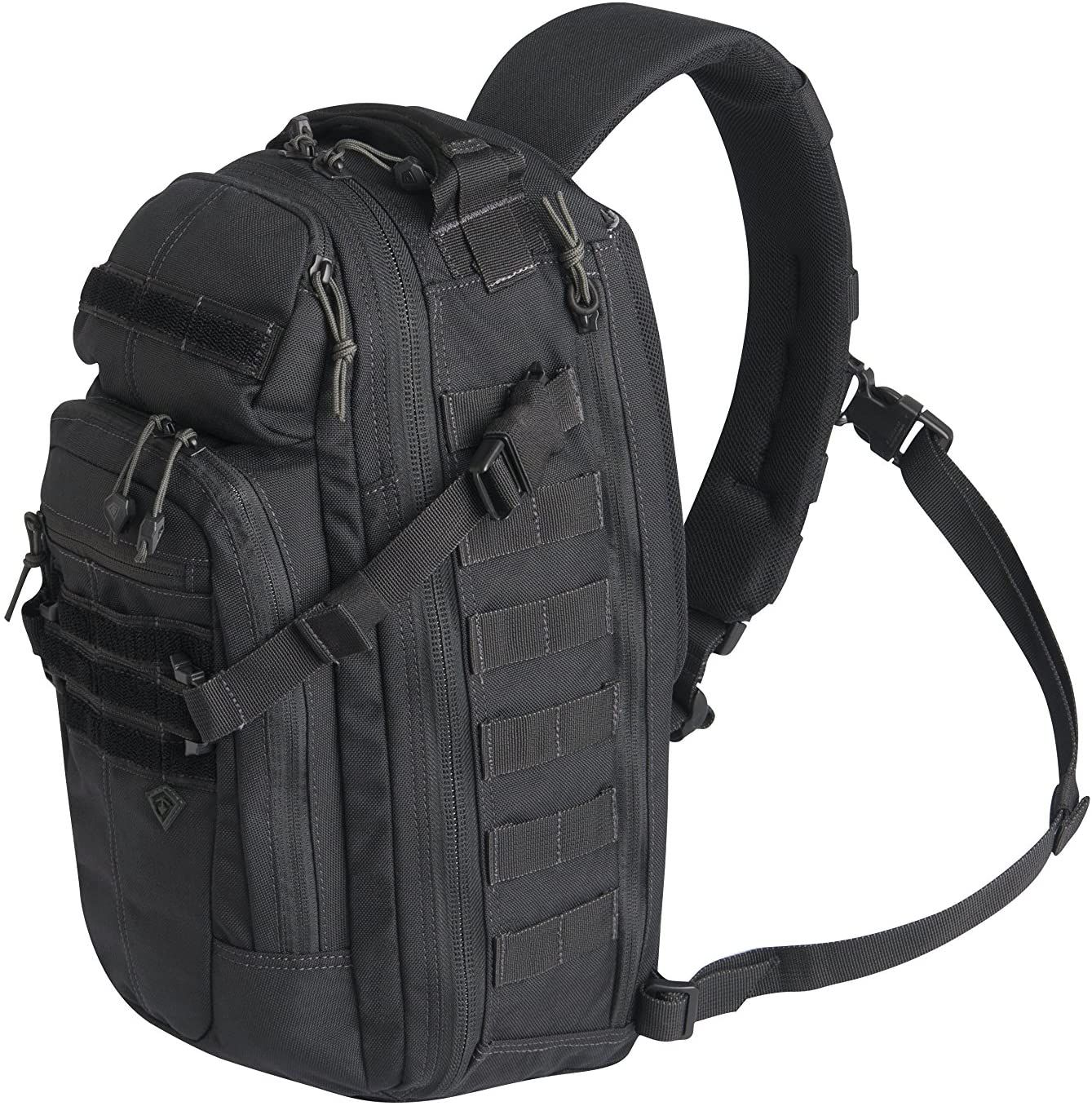 One cool thing about being a writer is discovering new brands and tactical gear for the first time. While searching for different brands to review I stumbled across First Tactical and their Crosshatch sling pack. I am a huge fan of sling packs, so of course I had to take a deeper dive.
Over the years I have collected enough backpacks and bags to make a school supply drive organizer jealous, so I don't really NEED another bag. But I need another bag.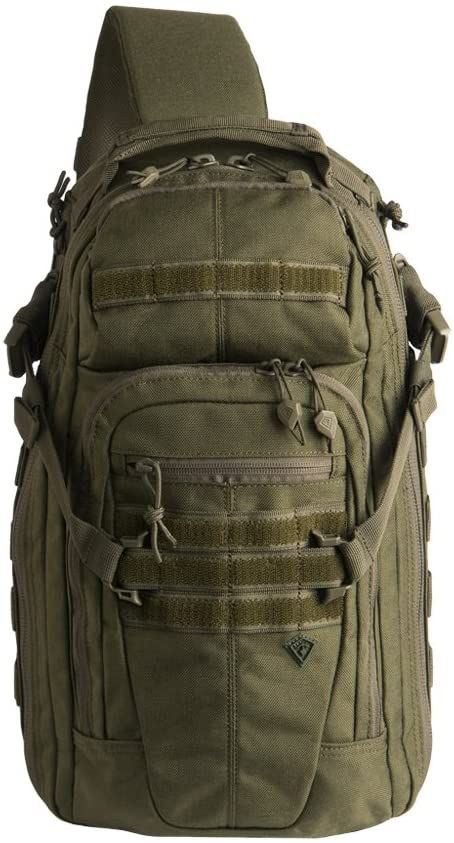 So, like anyone else, I started looking up reviews on their Cross Hatch before ordering one, and wow, I couldn't find one negative review form anyone that owns it.
From what I can tell, outside of just being a great looking bag. The Crosshatch is a versatile pack made out of durable 1000D water resistant nylon. The sling pack with adjustable and removable compression straps. And of course, it has a rear CCW pocket, for your favorite carry pistol.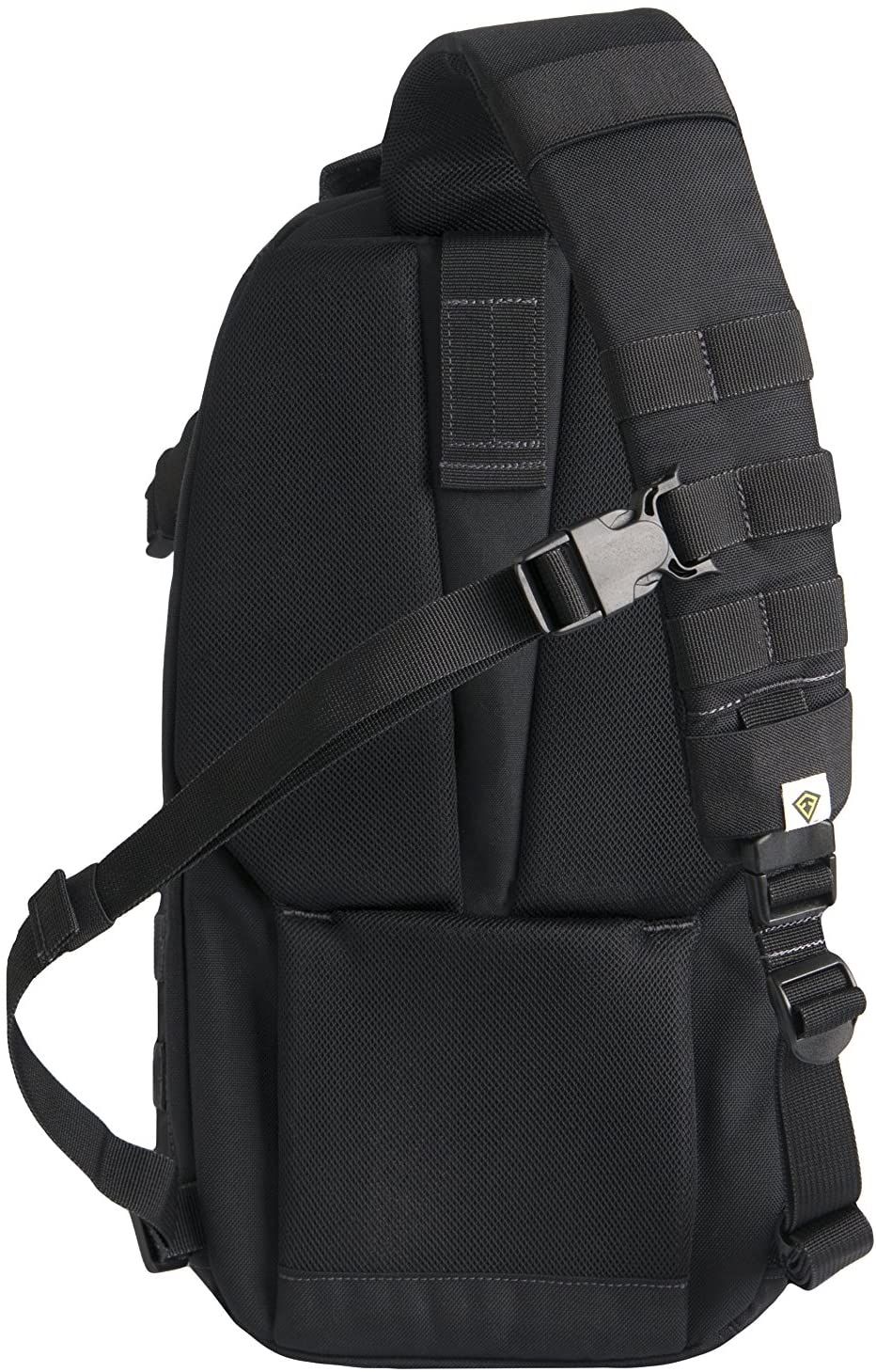 These packs are available in our three favorite tacticool colors; black, coyote tan and OD green. And, with a price point of just $89, my trigger finger has already added one to my online cart.
Continue reading to see what First Tactical has to say about it.
EASY SLING AND EASY CARRY
First Tactical's Crosshatch Sling Pack is ergonomic and comfortable for balanced left or right cross-body carrying. Constructed with 1000D tough nylon, repositionable compression straps, and hook/look interior organization, this will quickly become your favorite sling pack.
GREATER COMPARTMENT ORGANIZATION
The main compartment opens to a single mesh pocket and 2 interior drop pockets with hook/loop cinch. On the back, a hook/loop organization platform allows for ultimate customization.
REPOSITIONABLE/REPLACEABLE COMPRESSION STRAPS
Position your compression straps the way you want them to be, or don't use them, no problem. Remove and store for future heavy loads.
BACK CCW POCKET
Twist the bag to the front of the body to ergonomically align the hand to the CCW pocket position.
FEATURES: The Crosshatch tactical sling bag for men and women is ergonomic and comfortable for balanced left or right cross-body carrying. This military sling has multiple pockets for superior organization and functionality
DIMENSIONS: The Crosshatch has a main compartment that measures 9″ L x 17.5″ w x 6″ D/22.9cm L x 44.5cm H x 15.2cm D. Its capacity is 1165 cubic inches/19.1 liters, and it weighs 2.45 lbs./1.1 kg which make it spacious enough to carry all your equipment and at the same time small enough to be easily carried around
MATERIALS: Made of 1000D water resistant Nylon helps keep what you're carrying dry under tough weather conditions. We also used YKK zippers and Duraflex hardware to ensure long-lasting quality
CUSTOMIZE: Crosshatch comes with a main compartment, 4 external and 3 internal pockets allowing you to better organize your space. It also comes with a hook/loop interior organization platform and repositionable compression straps so that you can customize according to your needs and use it in different situations. The compression straps can be repositioned or even removed and kept aside for future heavy loads
VERSATILE USE: With its superior organizational features, our functional Crosshatch sling backpack is an essential part of your tactical gear. Its ample space allows you to bring all your essentials during half-day trips or EDC. Includes multi-tool backboard.
Overall, what I found from researching the First tactical Crosshatch got me to order one, after all one really can't own enough bags. You guys will probably see it in other articles that I write in the near future.
Check them out and pick one up today at www.firsttactical.com.

A Chicago native, Sijo Waysun Johnny Tsai is an internationally recognized Combatives and Survival instructor. He is a published book and DVD personality with over 35 years' experience in teaching Practical Street Defense and Combatives to the Military, Law Enforcement Agencies and Civilians alike. SIJO is also the founder of the C.U.M.A. Survival School. He is also a renowned knife designer for companies like TOPS KNIVES, SMOKY MOUNTAIN KNIFE WORKS and WORK TUFF GEAR.
When not teaching classes, writing, or doing crazy thing with knives, SIJO likes to enjoy his downtime with his wife and 3 children. He also likes drinking beer.