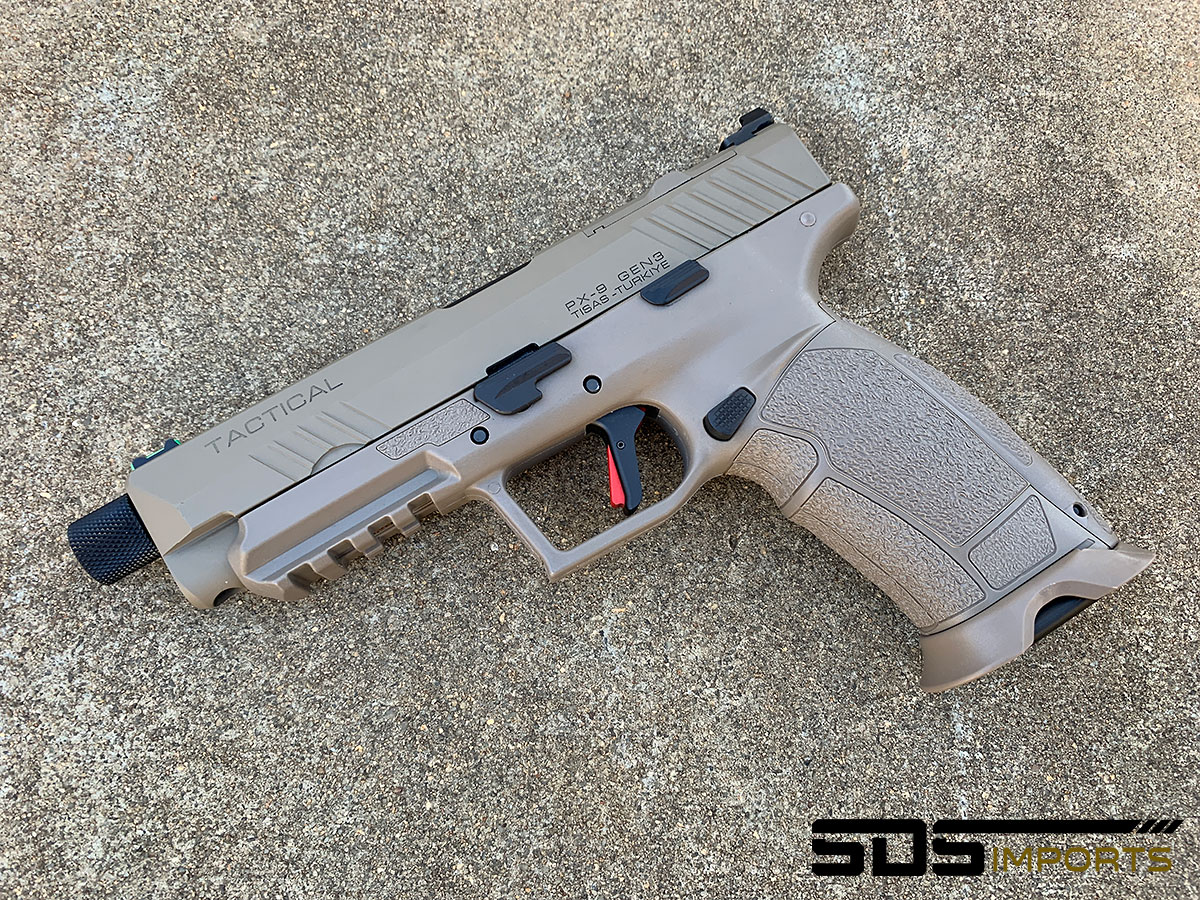 There is a seemingly never ending variety of choices when it comes to high capacity 9mm service pistols these days. Variety and choices are never bad things, especially when they come with useful features and accessories at reasonable prices.
SDS Imports has just announced the import of the Turkish Tisas PX-9 GEN3 pistols and they look to offer a lot of bang for the buck.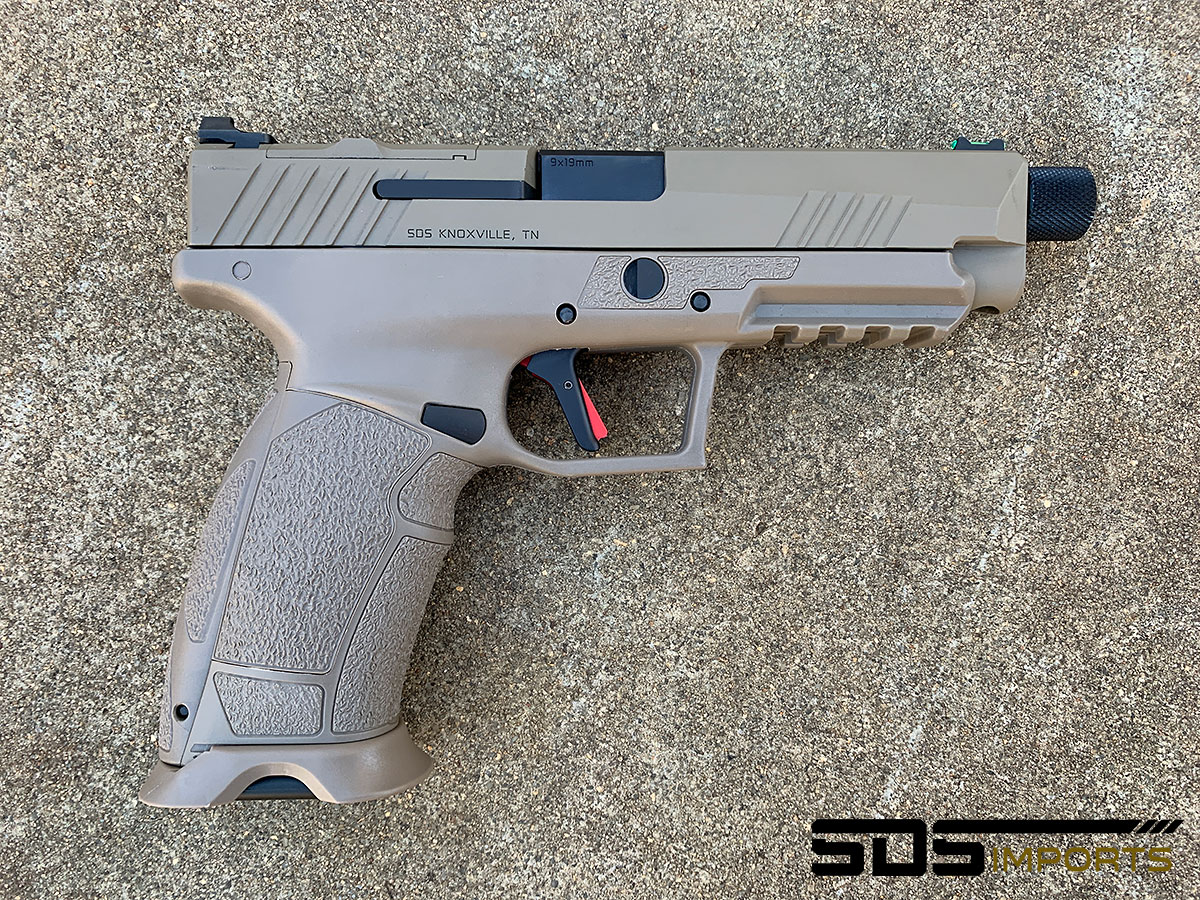 The PX-9 pistols are outfitted with just about every custom option you can think of from a slide with fiber optic front sight and an RMR compatible optics cut, to a grip with not just interchangeable backstraps, but also side panels, and a flared magwell.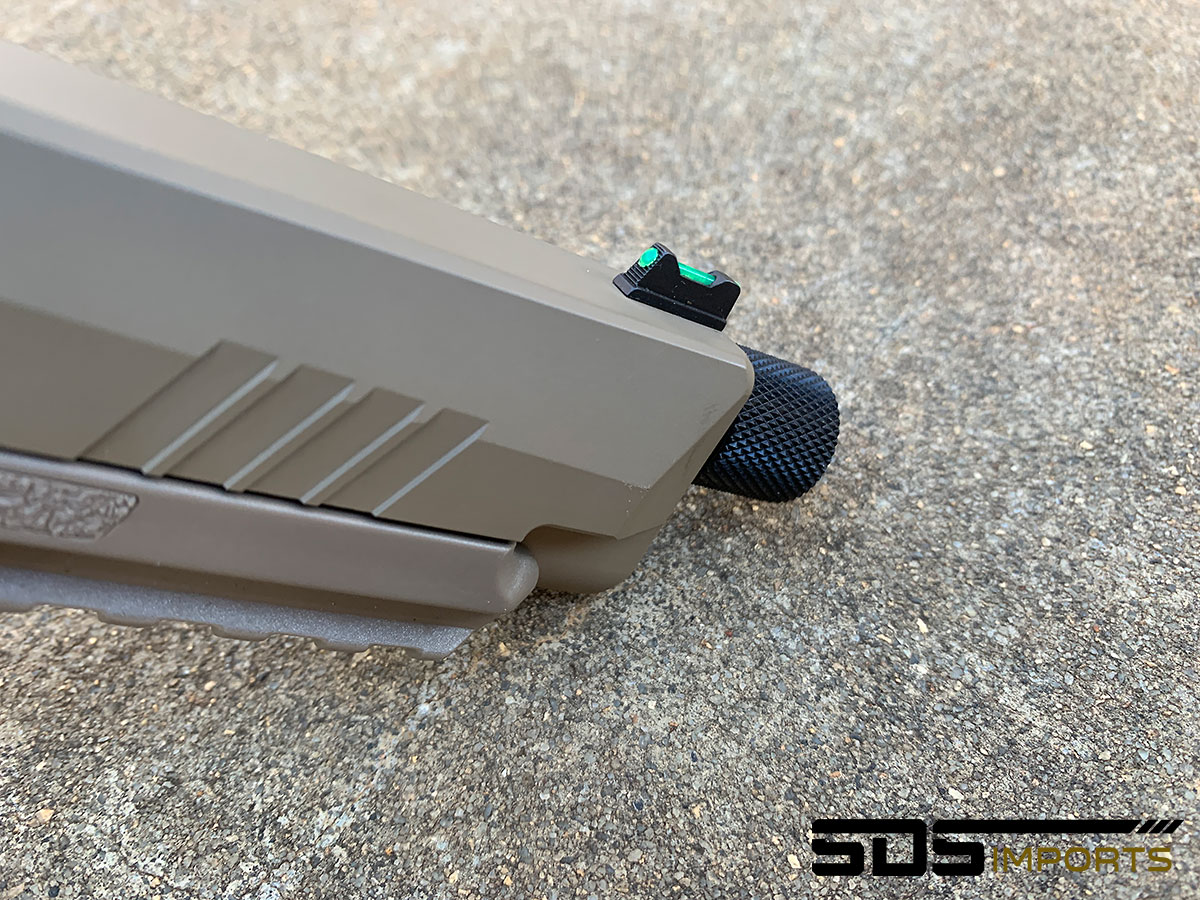 Integrated Picatinny accessory rail, Tenifer or Cerekote finishes, hammer forged barrel with threaded barrel and thread protector on the Tactical models, a 20 and an 18 round SIG compatible magazine, and even an included holster; all starting at an MSRP of only $499.95.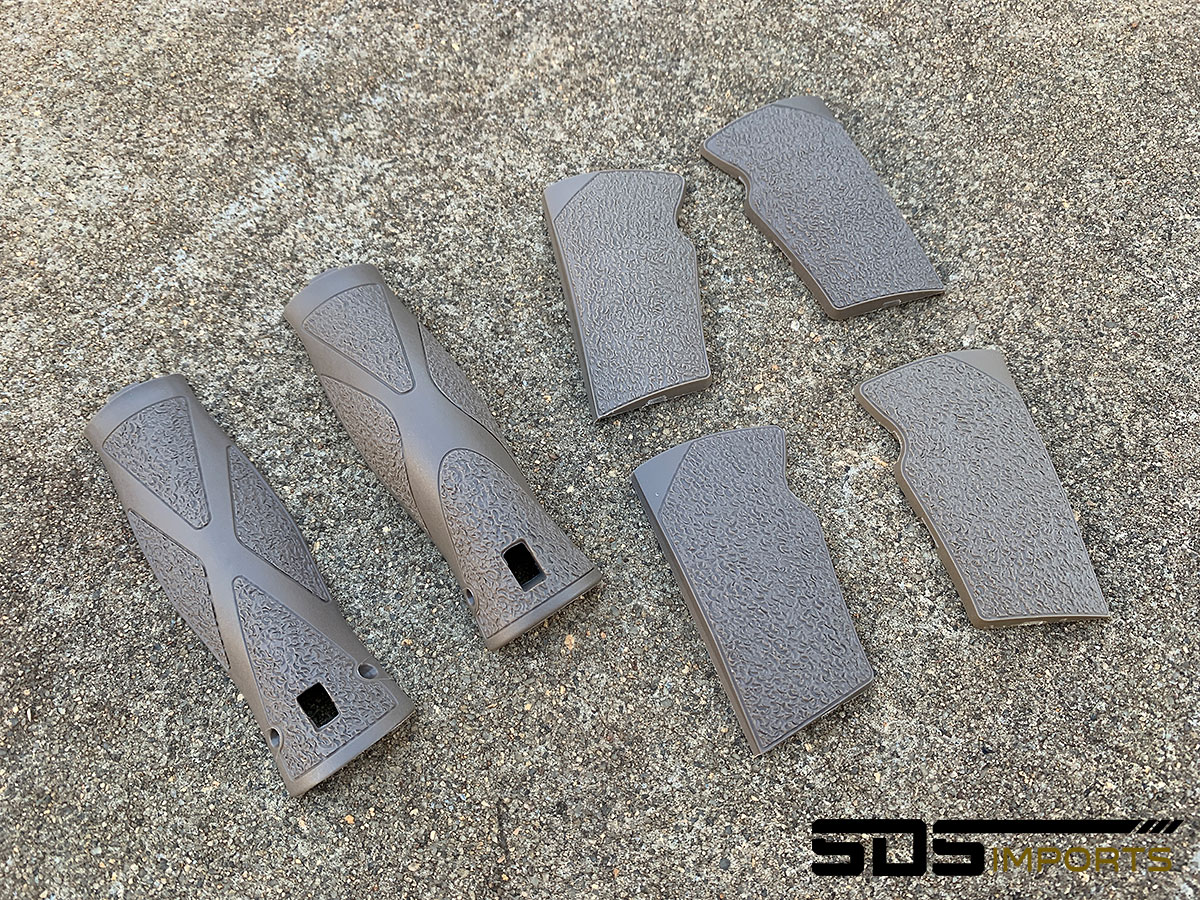 Take a look at the SDS release and specs for full details . . .
SDS Imports has introduced an exciting new line of pistols, the PX-9GEN3. This family of polymer frame, striker fired pistols is designed to meet the needs of duty personnel, self-defense and competition shooters. Manufactured by Tisas, the PX-9GEN3 is available in nine variations including a Duty size model, Duty (with threaded barrel) and a Tactical model (with threaded barrel). All models are optics ready with an RMR cut machined into the slide with an included cover plate. Each model is available in Black, Flat Dark Earth and Olive Drab.

The PX-9GEN3 features a polymer frame with an integral picatinny rail and flared magazine well, hammer forged 9mm barrel, a CNC machined slide with a Tenifer® finish (black) or Cerakote (FDE and OD), adjustable rear sights and fiber optic front site (Glock pattern), a flat trigger with trigger safety, reversible magazine catch, and interchangeable back straps and side grip panels.
SPECIFICATIONS: PX-9 Gen3 Duty BLK Semi Automatic Pistol, 9mm
Black Polymer Frame w/ Integrated M1913 Rail
Hammer Forged Barrel
CNC Machined Slide with Forward & Rear Serrations, Black Tennifer Finish
RMR Cut Slide for Mounting Optics
Customizable Grip w/ Interchangeable Side Panels & Backstrap, Offering 27 Grip Configurations
Includes one each 20rd and 18rd. Standard Capacity Magazines, w/ Loader (SIG 226 Pattern)
Fixed Rear Sight w/ Fiber Optic Front (Glock 9/40) Cut)
Removable Flared Magazine Well Adapter
IWB Holster Included
MSRP: $499.95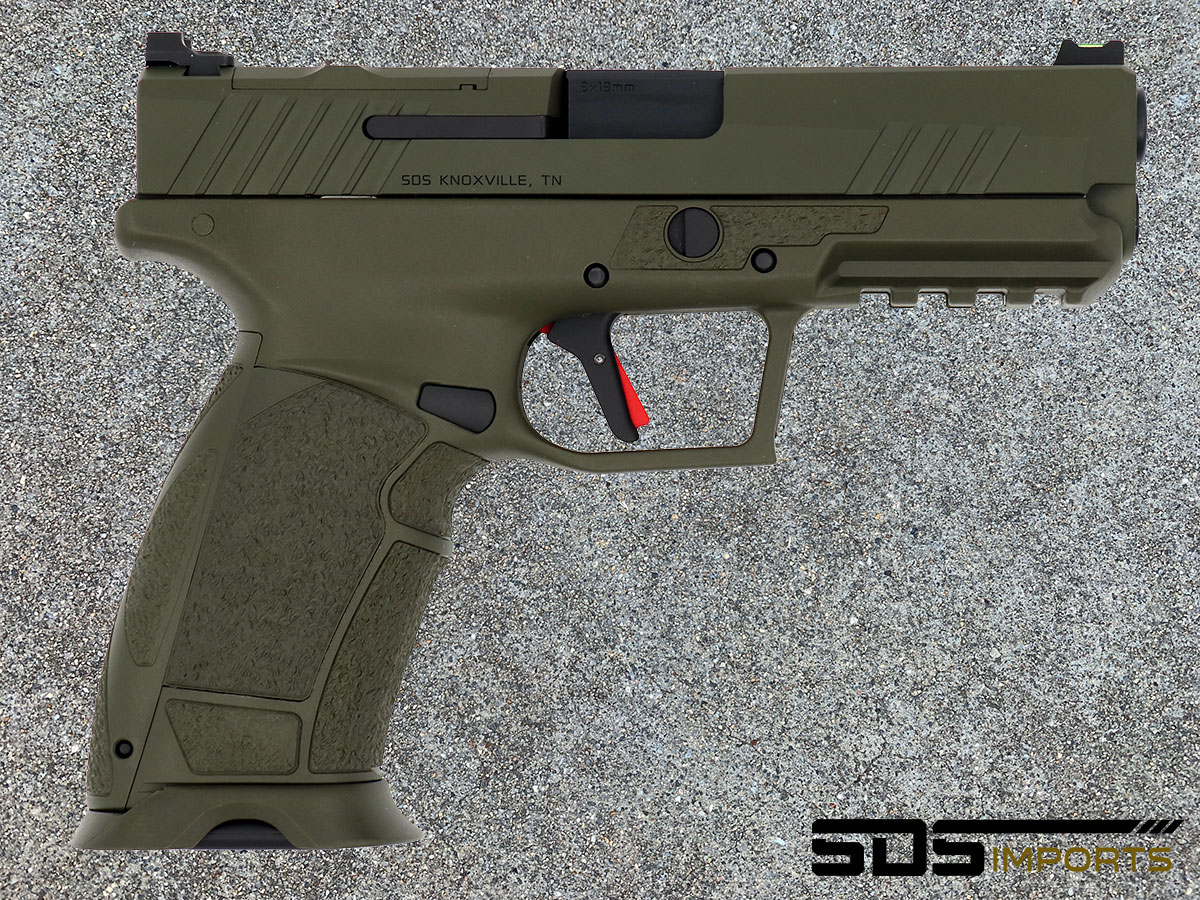 PX-9 Gen3 Tactical ODG Semi Automatic Pistol, 9mm
Olive Drab Green Polymer Frame w/ Integrated M1913 Rail
Hammer Forged Barrel w/ 1/2X28 Threads, Protector Incl.
CNC Machined Slide with Forward & Rear Serrations, ODG Cerakote
RMR Cut Slide for Mounting Optics
Customizable Grip w/ Interchangeable Side Panels & Backstrap, Offering 27 Grip Configurations
Includes one each 20rd and 18rd. Standard Capacity Magazines, w/ Loader (SIG® 226 Pattern)
Fixed Rear Sight w/ Fiber Optic Front (Glock® 9/40) Cut)
Removable Flared Magazine Well Adapter
IWB Holster Included
MSRP: $579.95