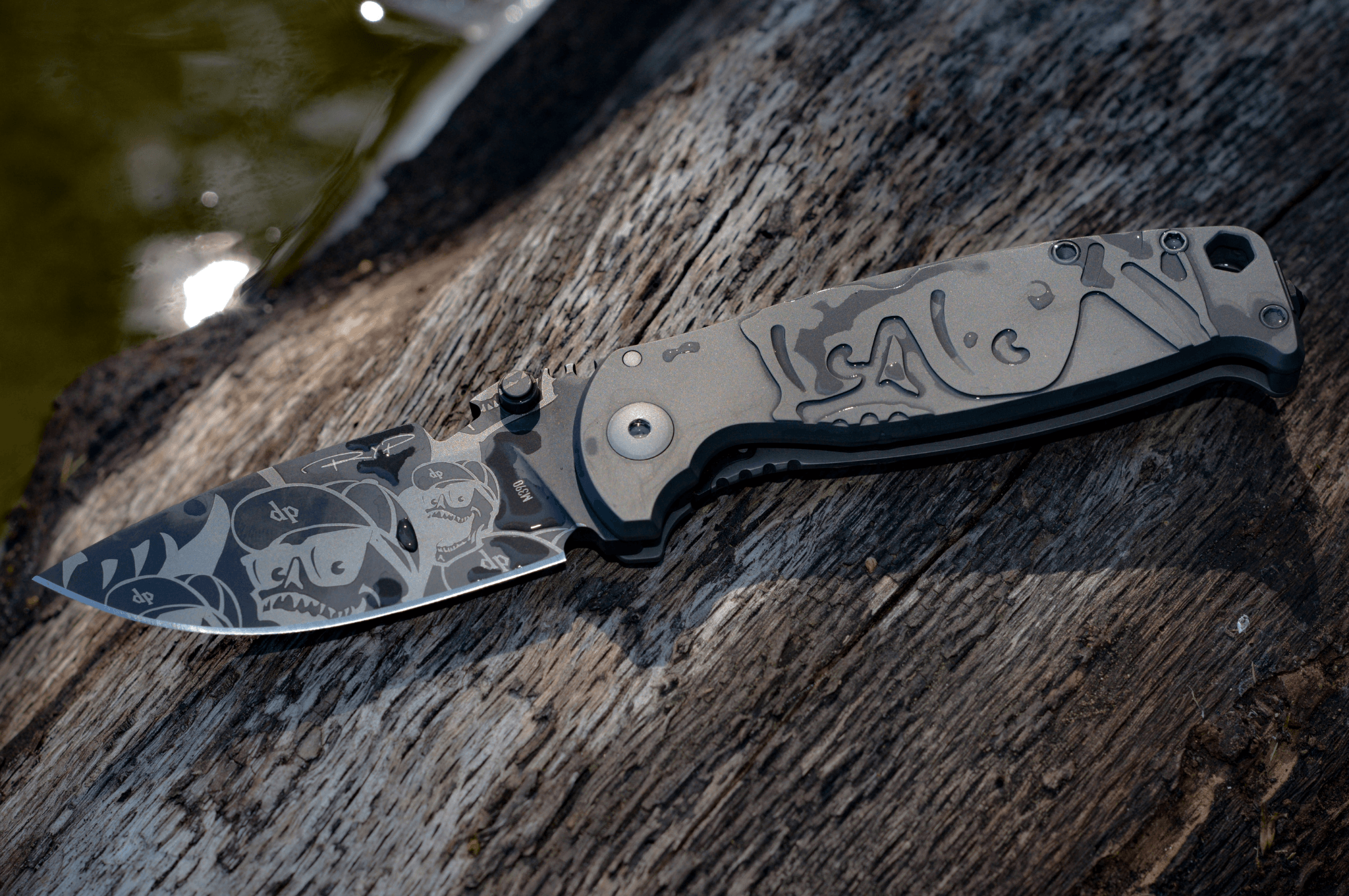 Robert Young Pelton is one of the coolest knife designers that I have gotten to know. The man has led the dream journalist / author life and brought back his experience into every knife and tool that his company releases.
I have owned a couple of DPx HESTs, and they have always proven to be some of my favorite knives. Keep in mind, I design knives and sell knives with my name on them, so that speaks volumes.
I remember about a decade ago when Robert was shopping his original idea for the HEST to Mike Fuller over at TOPS. We were at SHOT SHOW at the TOPS booth and Robert walked up and was talking to Mike. When Robert left, Mike said that TOPS, a company that focuses on releasing hard-use fixed blades, wasn't going to be able to make the knife because Pelton was too much of a perfectionist. Not that TOPS knives aren't perfect, but they have only released a handful of folders in over 20 years, and they are all fairly basic in comparison to the specs that Pelton brought to the table.
Pelton took the design to Italy to a company called LionSteel, and the rest is history. I was lucky enough to get one of the first runs of the finished product, I carried it forever…until I lost it.
It was the first knife that I ever saw with the RotoBlock lock, which I thought was pretty cool. Fast forward 10 years and here we are with a special release the of the HEST folder.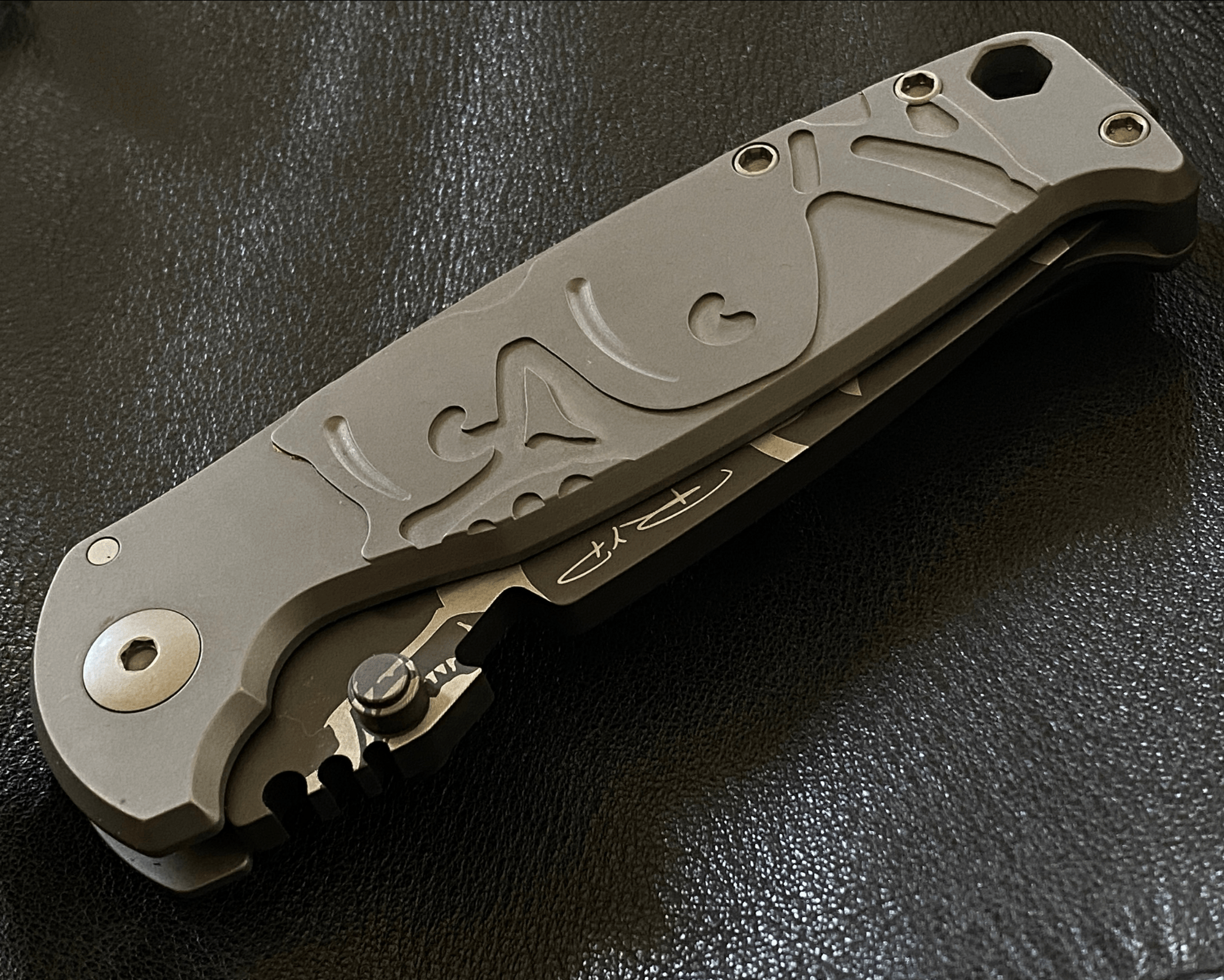 Introducing the Mr. DP edition of the DPx HEST/F 3.0 – the Titanium DECADE. This special edition celebrates DPx Gear's ten years as one of the top knife companies.
The Ti Mr. DP Edition is made by LionSTEEL in Maniago, Italy, an award-winning company that puts up with the constant perfection designer Robert Young Pelton demands.  What did they do to improve the already well-built knife?  They sourced the most durable blade steel; M390.  For smooth opening, they put it on bearings with an IKBS set up.  For added strength without increasing weight, they hollowed out the titanium scale, removed the RotoBlock, and added a 440 stainless lock bar insert.
The ultimate in elegant strength. The perfect way to celebrate ten years of the DPx HEST/F in true Mr. DP fashion.
New features in the 3.0 Model:
Matte black PVD coated M390 steel blade with Mr. DP pattern
440 stainless steel lock bar insert
Reversible clip (similar to the HEST/F Urban models)
Hollowed out Scale for lighter weight, while retaining strength
IKBS (Ikoma Korth Bearing System)
CLASSIC FEATURES:
Sandblasted, gunmetal black TiCN PVD coated 6Al4V Grade 5 titanium alloy frame lock
Tungsten carbide glass breaker with hex base and flat replacement screw
1/4″ hex socket driver/ lanyard hole
Wire strippers jimping
Thumb grip/bottle openeron blade
Specifications:
Weight: 4.9 oz.
Overall Length: 7.63″ (open) / 4.38″ (closed)
Blade Length: 3.15″
Steel: M390
Rockwell Hardness: 60
Blade Coating: Matte black PVD w/ Mr. DP pattern
Blade Thickness: 0.19″
Handle Material: Titanium
Price: $375
I Highly recommend the new Mr. DP edition of the DPx HEST/F 3.0 – the Titanium DECADE. I'm pretty sure that it will become one of your favorite edged tools as well. Pick one up for $375 at www.dpxgear.com today.
A Chicago native, Sijo Waysun Johnny Tsai is an internationally recognized Combatives and Survival instructor. He is a published book and DVD personality with over 35 years' experience in teaching Practical Street Defense and Combatives to the Military, Law Enforcement Agencies and Civilians alike. SIJO is also the founder of the C.U.M.A. Survival School. He is also a renowned knife designer for companies like TOPS KNIVES, SMOKY MOUNTAIN KNIFE WORKS and WORK TUFF GEAR.
When not teaching classes, writing, or doing crazy thing with knives, SIJO likes to enjoy his downtime with his wife and 3 children. He also likes drinking beer.