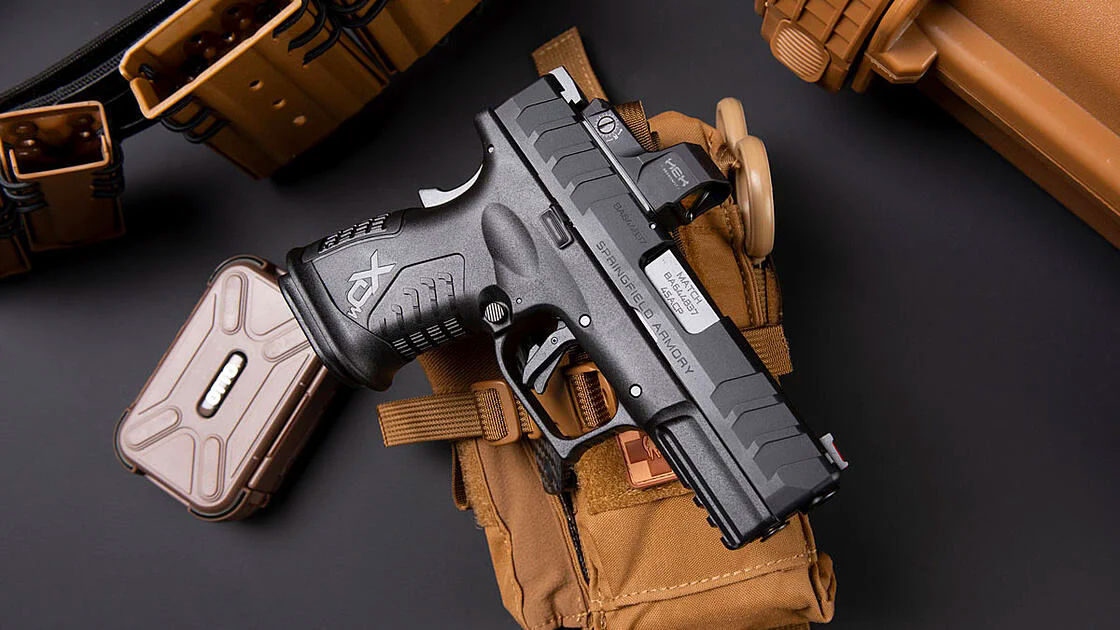 Did you take a look at Springfield Armory's release of the compact 10mm OSP XD-M and think…it's pretty nice, but it's a little underpowered. That newfangled 10mm round really needs about another 70 years or so under its belt before I trust it?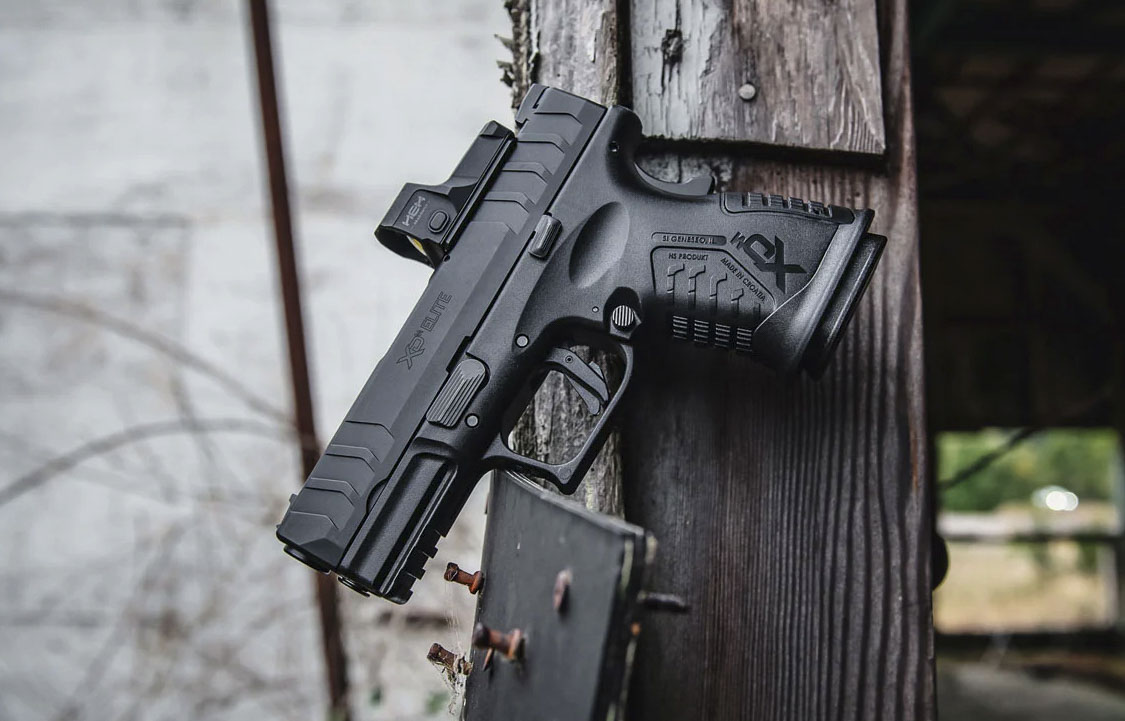 Well, you're in luck because Springfield just released a new version of the Optical Sight Pistol this week. Offering pretty much the same features as its 10mm counterpart, this one is chambered in the granddaddy of big boy bore auto cartridges, the .45 ACP. That's the round that God and John Browning himself intended you to use.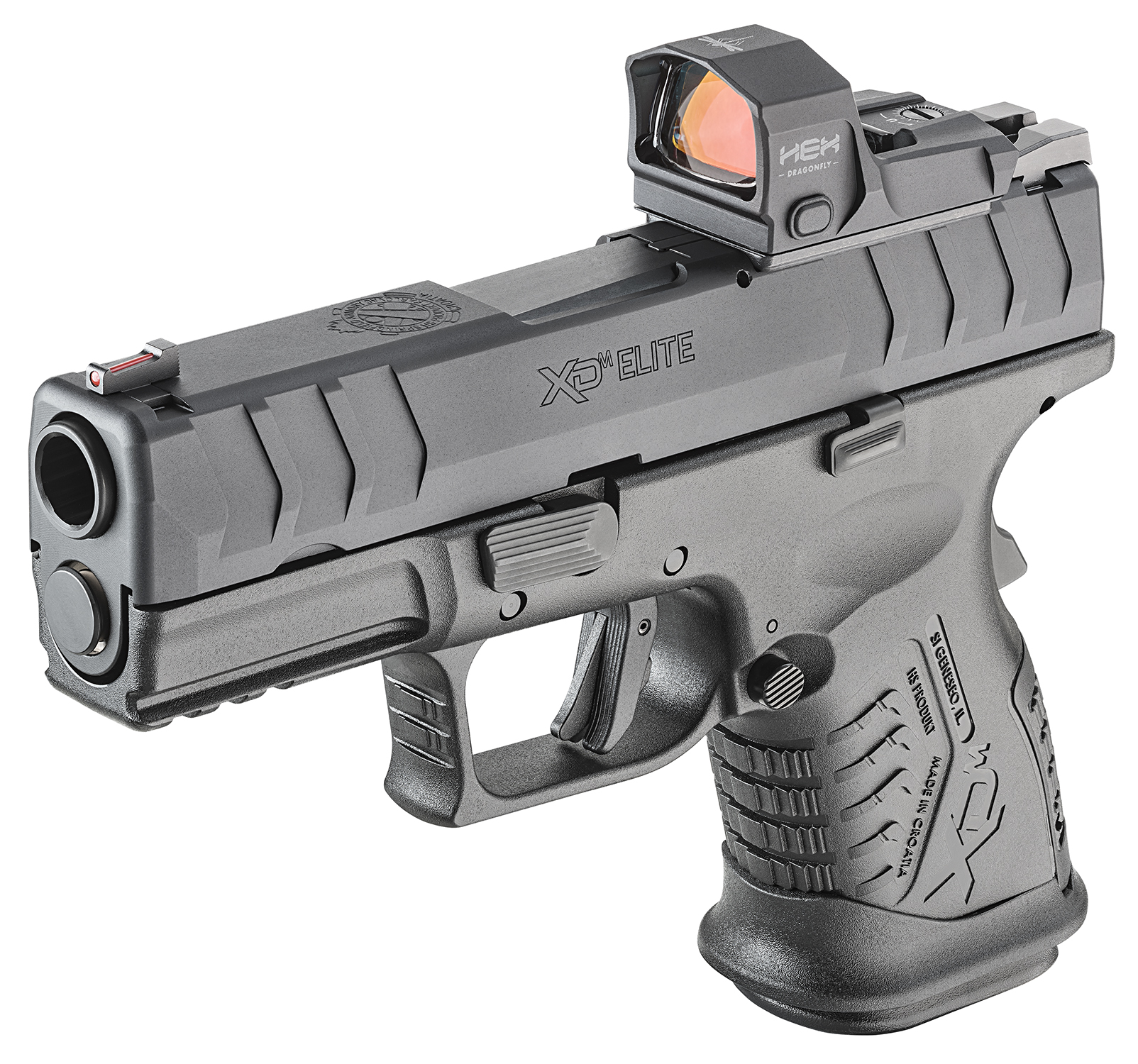 Let's cut right to the Springfield overview of the optics equipped and optics ready versions of the XD-M Elite:
Chambered for a proven big-bore cartridge, the new XD-M® Elite 3.8" Compact OSP™ .45 provides concealed carry users with a potent yet packable defensive pistol option. Featuring a 10+1 capacity, the optics-ready pistol is ready to accept the red dot of your choice, or it can be purchased packaged with the capable HEX™ Dragonfly red dot featuring a rugged machined aluminum body and a 3.5 MOA dot.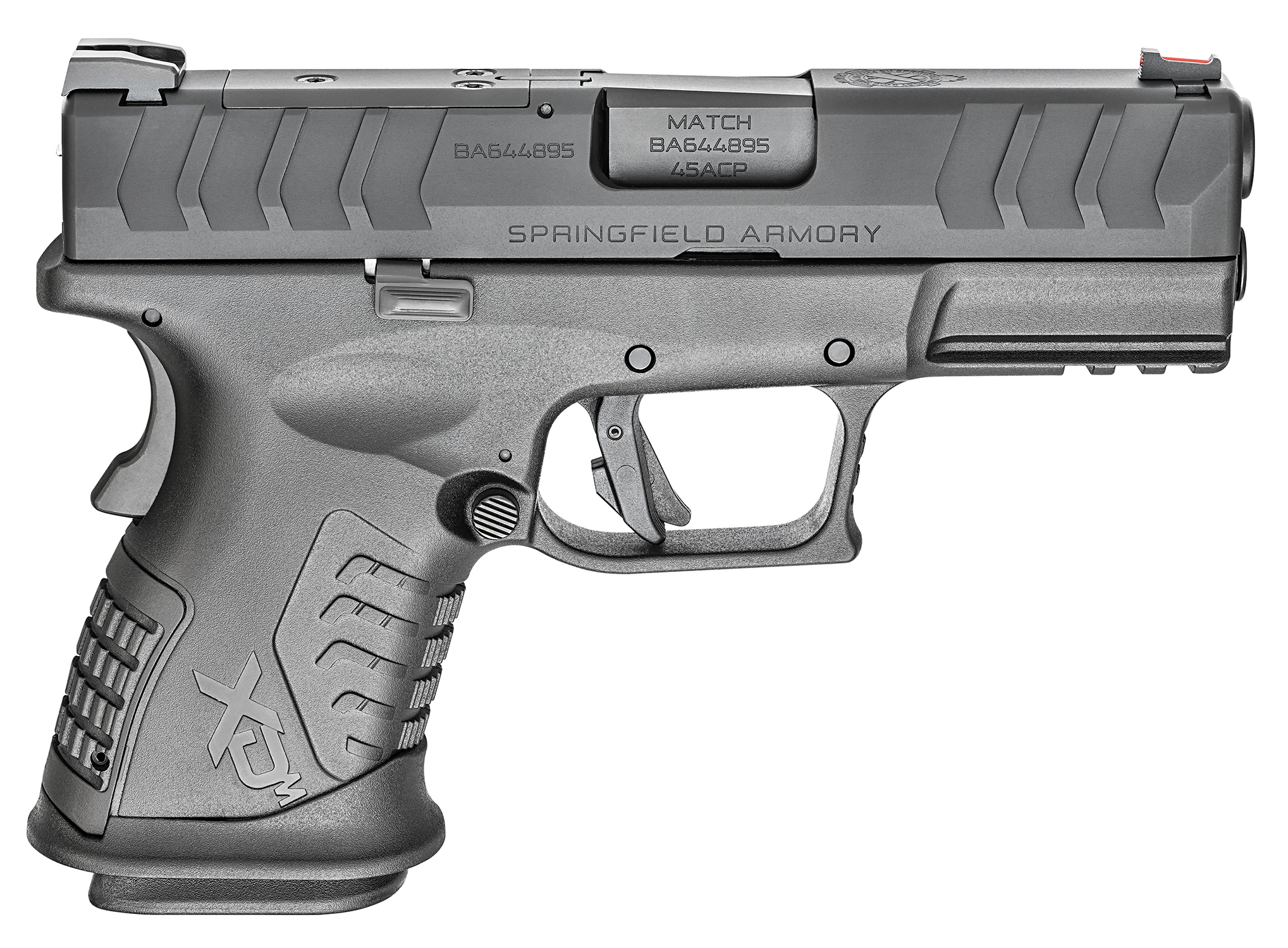 Specifications:
Caliber:   .45 ACP
Color:   Black
Barrel:   3.8″ Hammer Forged Steel, Melonite® Finish, 1:16
Slide:   Forged Steel, Melonite® Finish, Optics Ready
Frame:   Black Polymer
Sights:   Fiber Optic Front, Tactical Rack U-Dot™ Rear, HEX™ Dragonfly
Recoil System:   Captive
Grip Width:   1.2″
Magazines:   (2) 10-Round
Weight:   26.5 oz
Length:   6.75″
Height:   4.58″
Price:   $599 (about $750 with HEX Dragonfly red dot pre-installed)