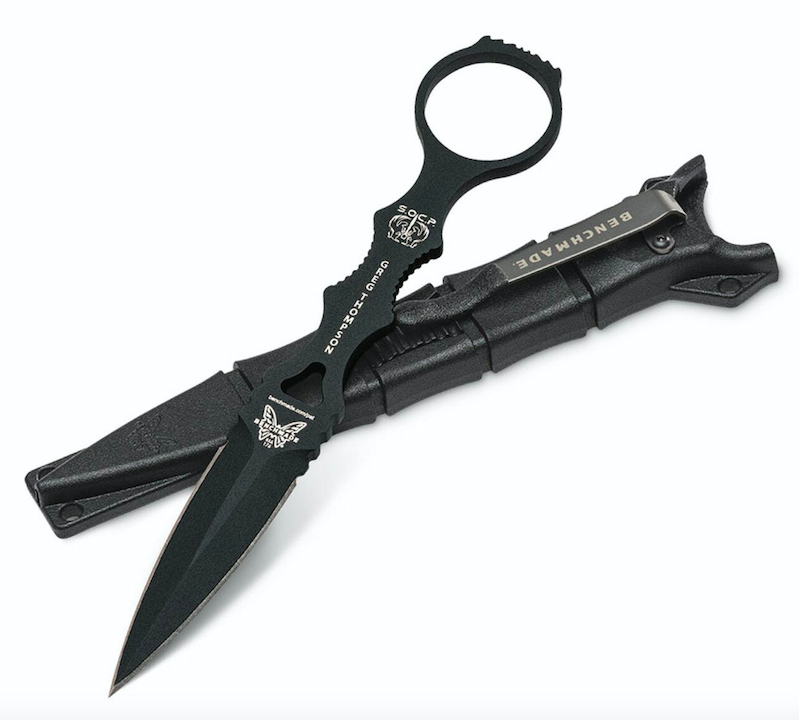 I have owned and given away this set probably three times over the past five years. Every time a student tells me how much they like it, I say as long as you will carry it, it's yours.
The truth is, I will probably be buying another Benchmade SOCP 176BK skeletonized dagger and training knife set fairly soon. I keep coming back to this set because, it's perfect. Designed by Greg Thompson, the dagger can be carried IWB and drawn with either hand, or just clipped onto your pocket, onto some MOLLE webbing on a pack or vest.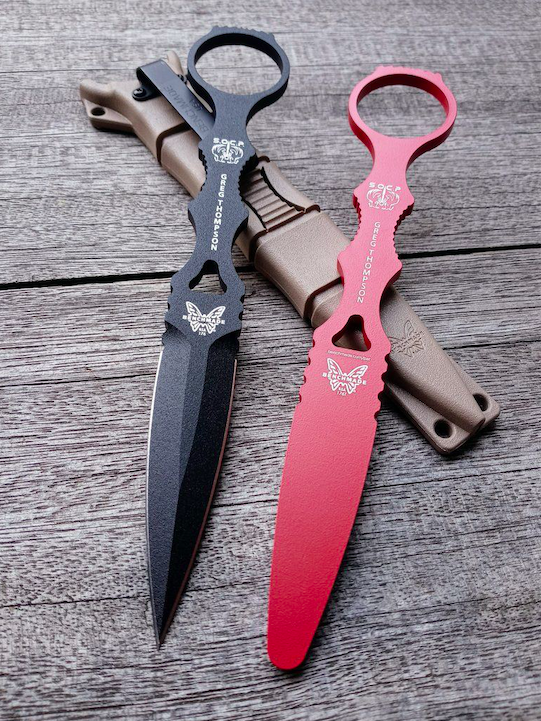 The knife can be deployed for weapon retention and is thin enough to still be held along with a firearm. The SOCP is a no-nonsense self-defense knife that can be drawn quickly when things get up close and personal. The trainer is an essential piece of kit. Not only does it also fit into the knife sheath, but it can also be used as a less than lethal impact and control weapon as well.
The best thing about the Benchmade SOCP set is that it can be had for between $100-$155 depending on where you shop. It's built Benchmade tough for street defense and inexpensive enough to gift away to friends and family. I highly recommend this knife set. 

Specifications
Designer: Greg Thompson
Mechanism: Fixed
Action: Fixed Blade
Blade Steel: 440C
Blade Length: 3.22″ (8.18cm)
Blade Thickness: 0.175″ (4.45mm)
Overall Length: 7.25″ (18.42cm)
Handle Length: 4.03″ (10.24cm)
Handle Thickness: 0.175″ (4.45mm)
Weight: 2.12oz. (62.37g)
Sheath Weight: 1.04oz. (29.48g)
Price: $244

Lean more about the BENCHMADE SOCP 176BK and other options in the SOCP family of knives at www.benchmade.com