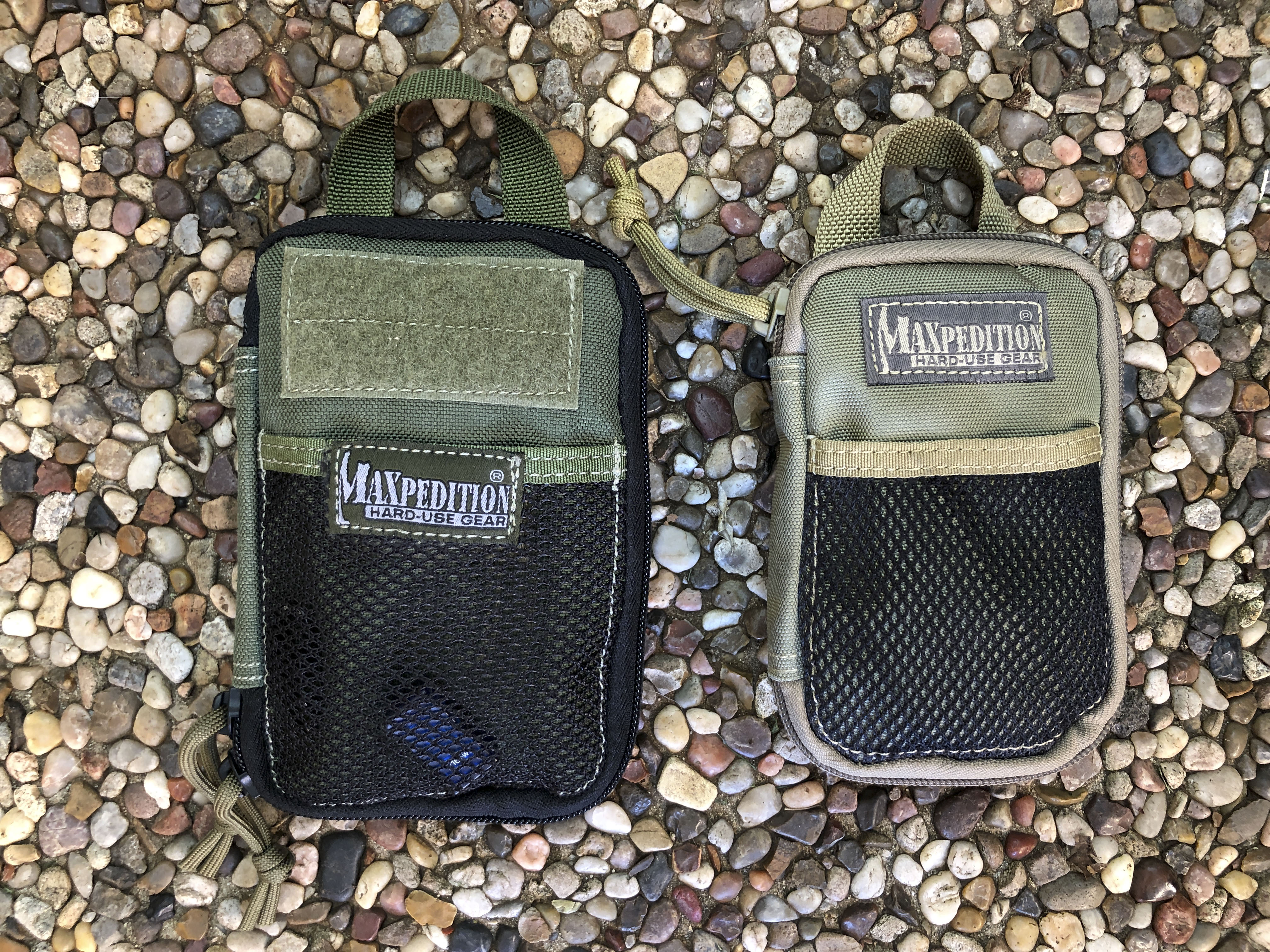 There's gear you want, gear you need, and gear you just can't live without. Or definitely wouldn't want to.
A dependable, concealable pistol and a sharp, ergonomic folding knife are two of the things in that category that come immediately to mind. Maxpedition's Pocket Organizers definitely fall into that category, too.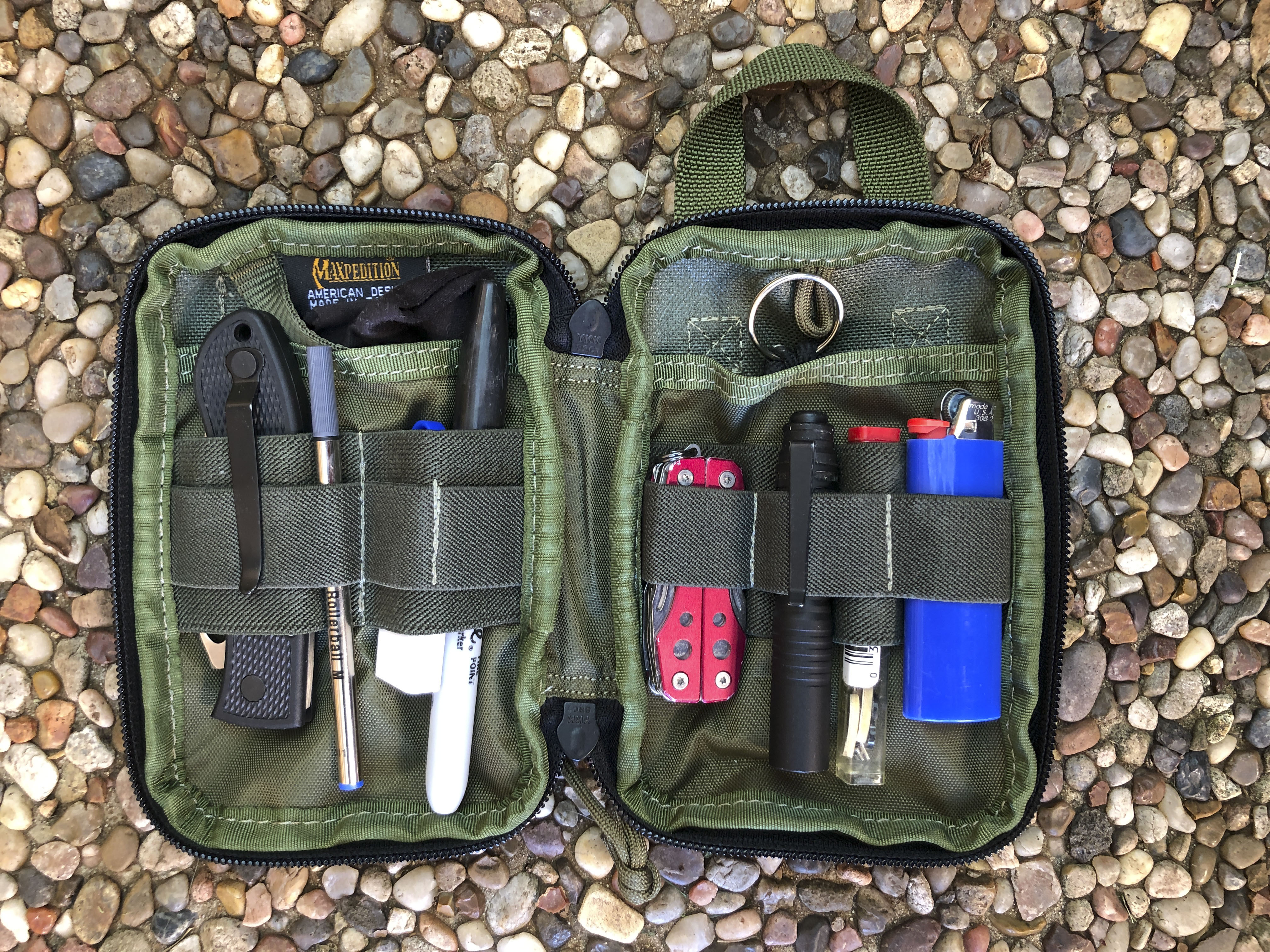 No, they probably won't safe your life, but they're damn-near indispensable for keeping all your small EDC gear organized and available when and where you need it.
This one's Maxpedition's EDC Pocket Organizer. It's stuffed with essentials and lives in the center console of my car. For me it easily holds a knife, a light, fire, a small multi-tool and plenty more. There's a Velcro field and a mesh pocket on the front and MOLLE straps on the back…because tactical.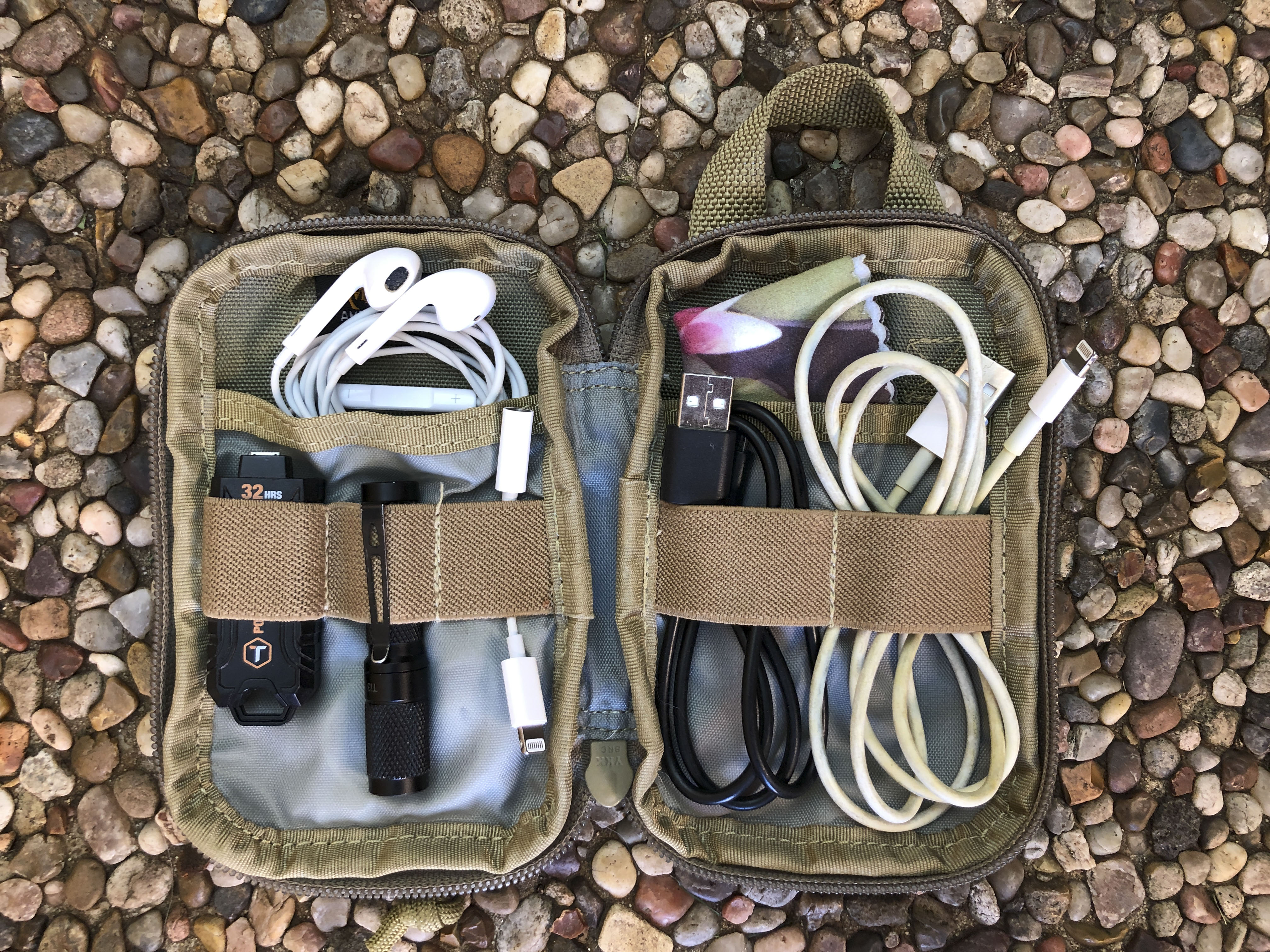 For gear that I need and use on a daily basis, there's the smaller Maxpedition Micro Pocket Organizer. This one lives in my EDC bag and carries ear buds, charging cables, a 1xAAA light, a battery, a dongle and a microfiber cloth for my screen and glasses. Oh, and unless you're wearing tactical pants with big pockets, this is probably the only version that can properly be called a pocket organizer.
These things are hold lots of essential gear, are well-designed, tough and damned handy. And you can tart up the bigger models with your favorite morale patch. If you don't have one, you need one. Or you know someone who does.