OK, so you didn't get everything you wanted for Christmas. But if there's still room on that gift card from Aunt Edna, Gerber's GDC money clip and knife are well worth your consideration.

This little bad boy comes complete with a hidden G10 scaled stainless steel knife. I would absolutely have been happy to have found one of these in my Christmas stocking. Plus, this handy little pocket took is only about $32.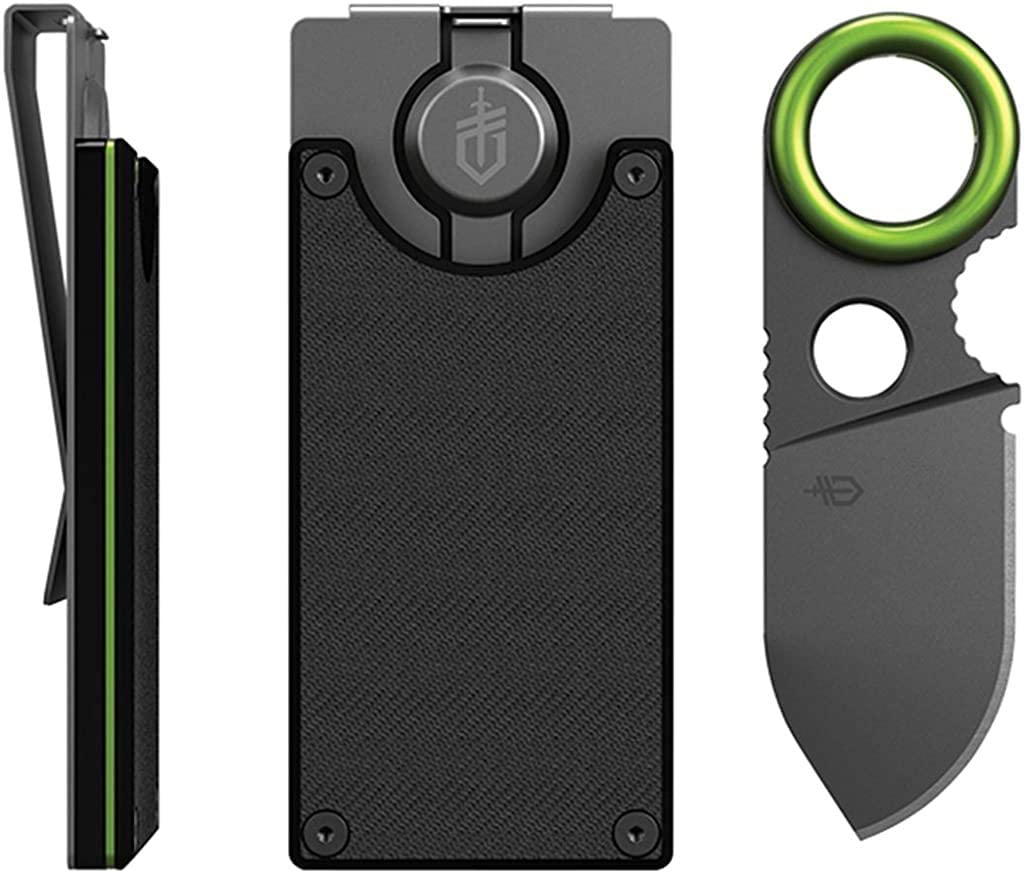 Continue reading to see what the company has to say.
Thanks to technology via phone apps that have replaced an array of credit and loyalty cards, fewer items wind up in wallets. This translates to money clips growing in popularity. Enter the Gerber GDC Money Clip. Not only does it hold up to five essential cards, but it contains a 1.75-inch fine edge stainless steel blade for discreet access and ultra-practical incorporation into the daily routine. It perfectly integrates high tech function with a need for basic, sturdy steel.
Form and Function
This sleek GDC Money Clip, capably housing its nimble blade within a 3.6- inch body, stows easily in a pocket. True to the always ready GDC lifestyle and built for the practical gentleman, the Money Clip is a Gerber innovation for modern day superheroes.
A Safe Grip
Wrap your finger around the ring, press your thumb against the thumb grip, and you've got a solid hold that won't budge when you put a bit of power behind a cut. When you're done, the blade snaps back into its sturdy, safe money clip sheath.
Specifications
Blade Length 1.7″
Closed Length 3.6″
Finish Corrosion Resistant
Edge Type Plain
Handedness Ambidextrous
Blade Style Drop Point
Blade Material 7Cr17Mov Stainless Steel
Price $32

A Chicago native, Sijo Waysun Johnny Tsai is an internationally recognized Combatives and Survival instructor. He is a published book and DVD personality with over 35 years' experience in teaching Practical Street Defense and Combatives to the Military, Law Enforcement Agencies and Civilians alike. SIJO is also the founder of the C.U.M.A. Survival School. He is also a renowned knife designer for companies like TOPS KNIVES, SMOKY MOUNTAIN KNIFE WORKS and WORK TUFF GEAR.
When not teaching classes, writing, or doing crazy thing with knives, SIJO likes to enjoy his downtime with his wife and 3 children. He also likes drinking beer.