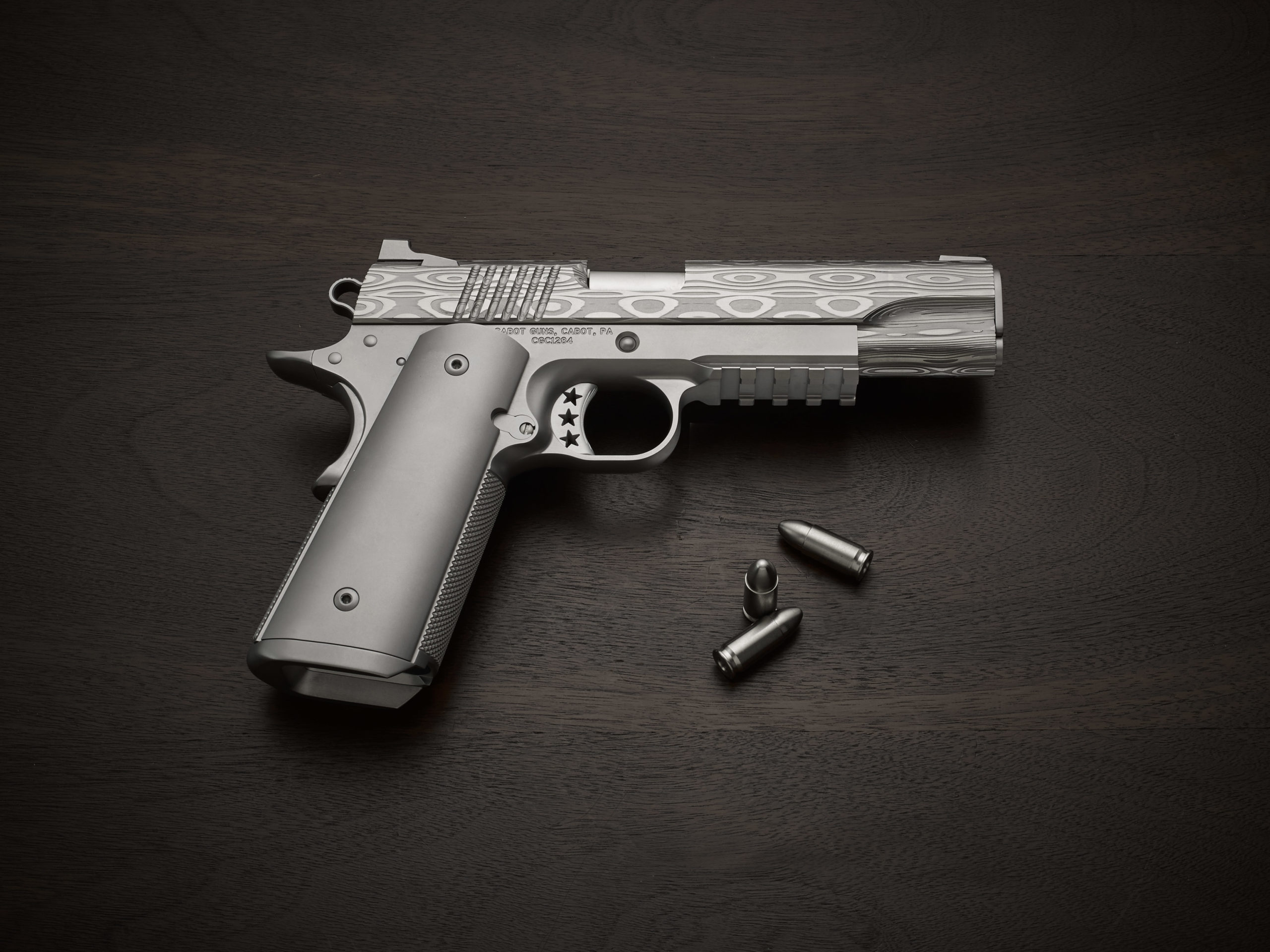 1911's still have quite the following. Despite the age of the design they still do exactly what they were made to do over a century ago, and do so with a certain style and flair. As Obi-Wan would say, they're "an elegant weapon for a more civilized age." Especially when you're talking about a 1911 produced by Cabot Arms, like their new Serenity model.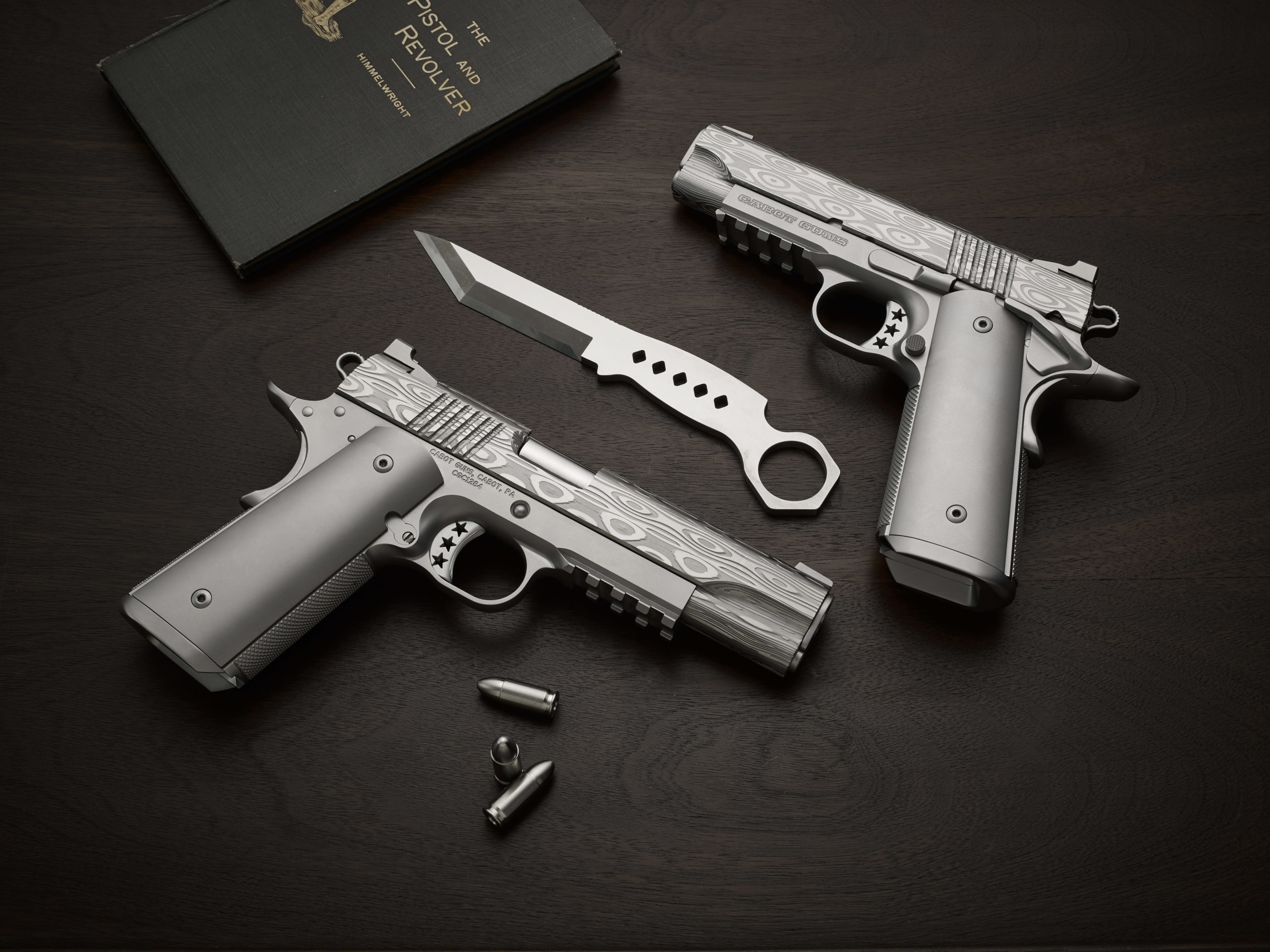 The Serenity certainly isn't for everyone. In fact it's probably only for an elite few, much as the light saber was to the Jedi. Let's take a look at what Cabot has to say about it below, but if you want one, you better start saving your pennies and getting your order in because there's a lead time of 12-18 months for a build.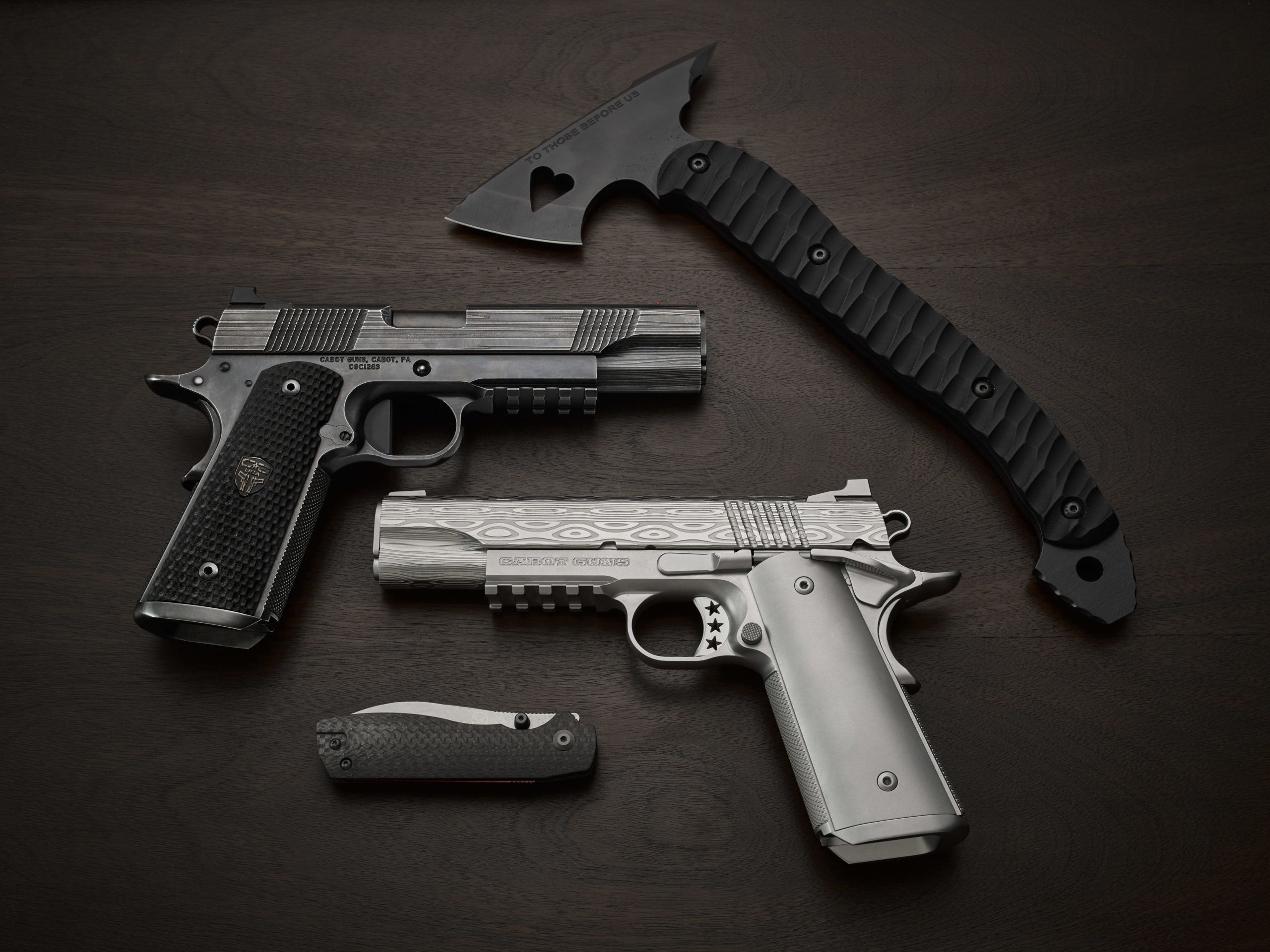 Serenity, noun. The state or quality of being serene, calm or tranquil. Serenity. The antonym of Apocalypse—the light Ying to the dark Yang. The Cabot Guns Serenity is all about smooth lines, deft touches, soft contrasts and unique textures. The Damascus is harshly sculpted by a series of acid baths but the internals remain silky slick and dimensionally perfect. The deeply-etched slide is balanced by the vapor-smooth grip panels milled of solid steel, and the entire pistol is wrapped in a blanket of silver thanks to the 416 stainless steel used for every component.

Despite its beauty, the Serenity is built to have no peers in terms of performance. The high cut frame ensures that the Serenity sits low in the hand and the billet steel grips add weight, taming recoil through pure physics. Due to these features, the Serenity is one of the softest shooting guns that Cabot has ever built. Rhombus checkering is machined tastefully into the frontstrap and mainspring housing for tactile control. That housing and the extended magazine well are machined from a single piece of steel. No corners cut, no shortcuts taken.

Available in .45 ACP or 9x19mm, and in Full-size or Commander-length configurations. Of course, Cabot Gun's Commander-length pistols are built on a full-size frame, providing the legendary reliability that John Browning intended.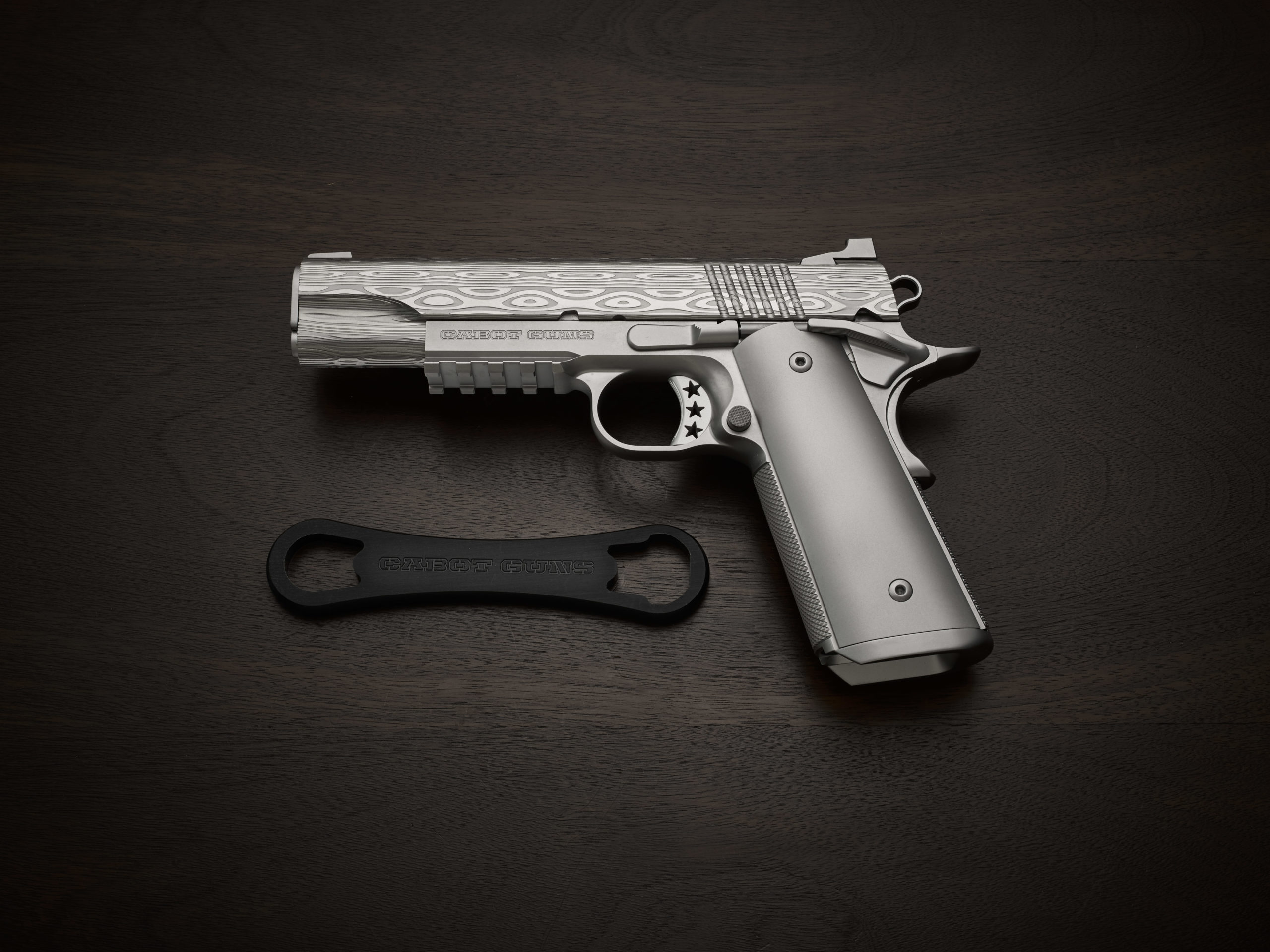 Specifications:
Available in 9mm or .45 ACP
Cabot Frame constructed from 416 Stainless Steel Billet
Cabot Slide Made from Damascus Stainless Steel, deep etched and polished
Proprietary Hardening Process
5" or 4.25" Stainless Steel Match Grade Barrel, Hand-Fit, Crown Cut, Flush Fit (threaded Barrel Optional)
Polished Feed Ramp
Big Bang Cocking Serrations
Lowered and Flared Ejection Port
Flat Serrated Trigger set to 3.5#-4#
Rhombus Cut Front Strap Checkering 24 LPI
Rhombus Cut Checkering on Main Spring Housing
One Piece Extended Magwell & Main Spring Housing
Cabot Machined in Place Perfect Fit Ejector
Cabot Billet One Piece Full Length Guide Rod
Billet Thumb Safety
Billet Scalloped – Idiot Scratch Proof – Slide Stop
Billet Magazine Release
Billet Beaver Tail Grip Safety
Cabot Billet Constructed Barrel Bushing
Cabot Reverse Dovetail Front Sight – Stainless Steel
Cabot Ledge Rear Sight Standard (MRDS Mount and Optic Optional)
Billet Stainless Steel Grips
Integrated Frame Rail
Two 8 Round Magazines (9 Round Magazines for 9mm)
Cabot Bushing Wrench and Gun Lock
Better than 1.5″ at 25 yards Accuracy Guarantee
Base Price: $8,495 before options (yep, you read that right)