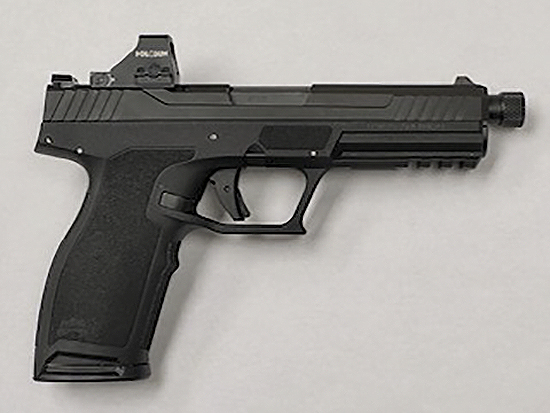 Some interesting news popped up today in Palmetto State Armory's Facebook Dagger group. A picture of a largish optics-mounted pistol with a threaded barrel. Some of the info in the accompanying thread from PSA gives us some tidbits on the gun:
Optics and non-optics versions will be available.
It uses a different trigger than the 9mm Daggers
It has a healthy 23 round magazine that fits flush in the grip
It comes with a threaded barrel
Pricing at $499.99 for no optics mount, and $549.99 with optics mount.
Guns may be shipping in 45 days.
PSA will be producing 5.7x28mm ammo this summer.
This is all early "leaked" information, so keep that in mind. We should hear more about it as the SHOT Show progresses this week.