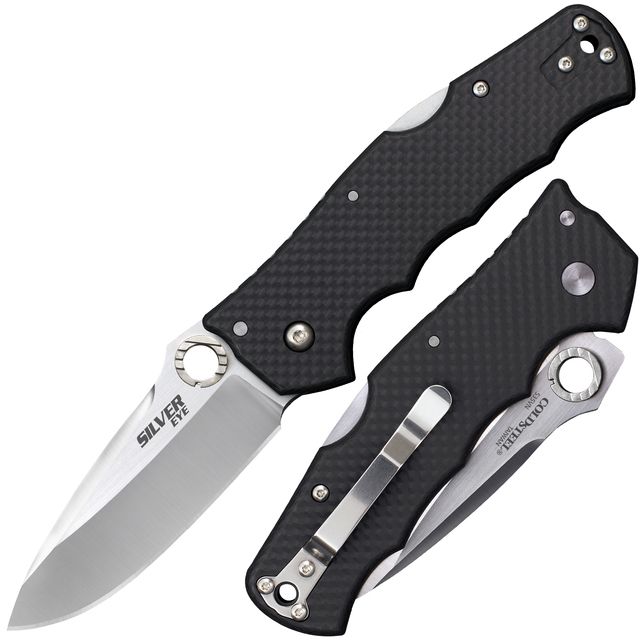 Back in 2020 when Cold Steel Knives founder Lynn C. Thompson announced that he was selling off his legendary knife company to GSM Outdoors, it left many fans and collectors wondering about the iconic brand's future.
No matter what your feelings are about Lynn Thompson or Cold Steel itself, once thing is for sure, he got countless people into their backyard swinging knives to slice plastic water bottles in half on a sunny day. And that is a good thing.
Another good thing is that Cold Steel brand see to be thriving with its new owner GSM Outdoors. By keeping Lynn and designer Andrew Demko on board and launching a new website, Cold Steel Knives seems ready to move forward into a successful future. For the record, I've meet Lynn in person, he is definitely a colorful guy with a lot of passion for what he does, take it or leave it, Cold Steel Knives are here to stay and that makes me smile.
Their new website is filled with everything from budget $40 folders to knives in the $500 range. What caught my eye is their midrange Silver Eye Spear point folder. A sharp looking design that has the unmistakable Cold Steel aesthetics, and it comes in at a MSRP of $269.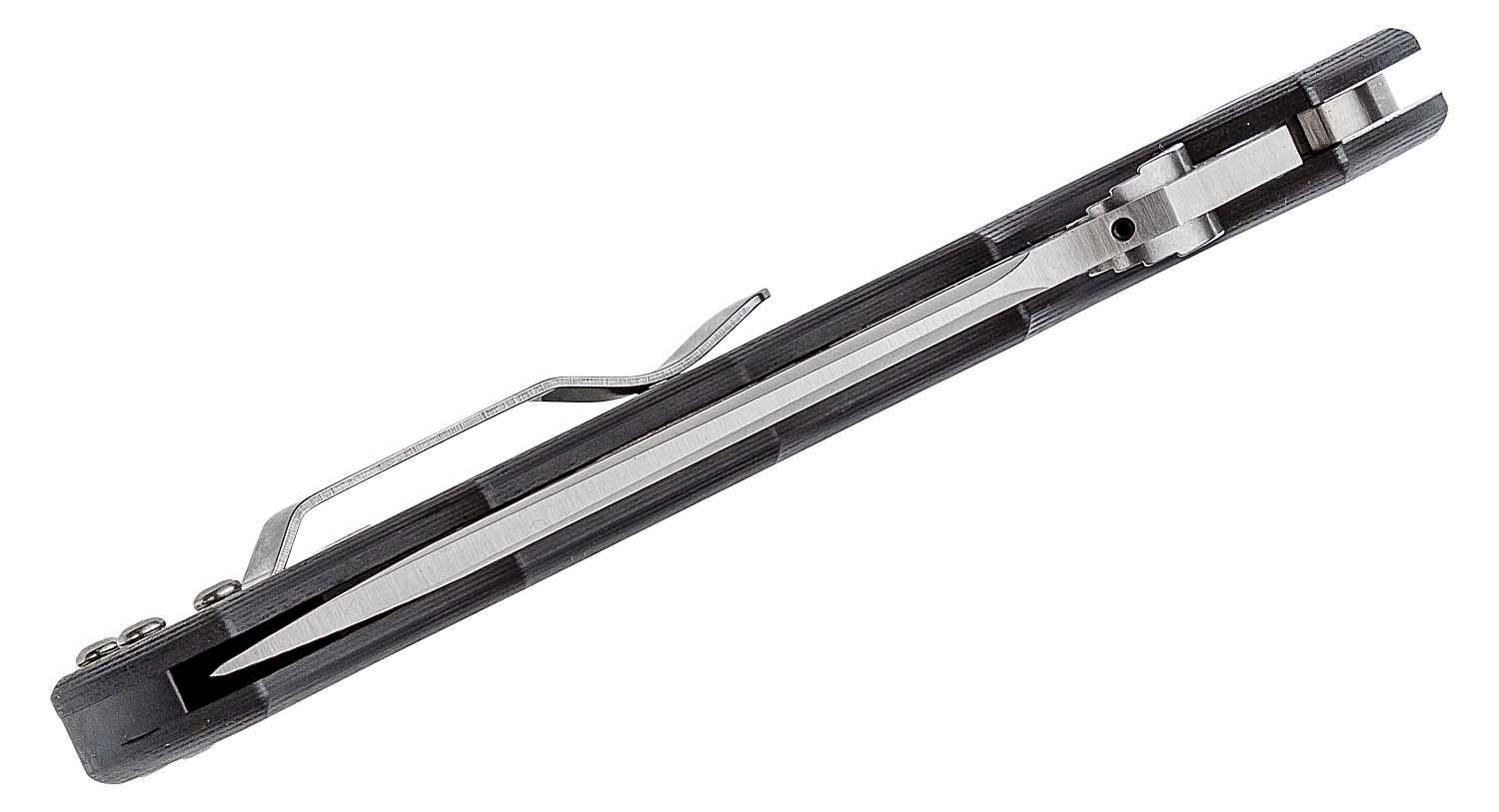 Details:
The Silver Eye Elite is an everyday carry folder from designer Andrew Demko and Cold Steel that blends tactical and practical seamlessly. A production knife with a custom feel, the Silver Eye Elite is stylish enough for dress carry while being a capable and robust cutting tool. This version comes with a satin finished S35VN spear point blade and carbon fiber handle scales.
Blade: Demko hit the EDC sweet spot with this 3.5-inch blade, delivered here in a spear point profile with a classy two-toned satin finish for plenty of visual appeal. A hole cut out of the flats is fit with the HTR thumb ramp opening mechanism in silver, offering smooth and easy ambidextrous blade deployment on rugged bronze washers. A high saber grind and nearly full length top swedge offer a balance of slicing, piercing and durability perfect for daily use.
Handle: Silver hardware complements the classy carbon fiber handle scales and satin blade while delivering an excellent strength-to-weight ratio. The stylish look makes this an ideal choice for dress carry while retaining a rugged construction. Ergonomic and contoured with several finger grooves, the handle is comfortable and secure in multiple grip positions. The Tri-Ad mid-back lock is one of the strongest on the market, with solid reliability and easy operation for left and right-handed users. A through-clip hole allows for lanyard attachment.
Carries via reversible, tip-up stainless-steel pocket clip.
CPM-S35VN: A modified version of S30V designed for improved toughness over and easier machining and polish. Toughness is improved roughly 15-20%, with a slight decrease in wear resistance (edge retention). Corrosion resistance is also lightly higher, close to AISI 420. S35VN is a well-balanced steel for daily use.
Tri-Ad Lock: The Tri-Ad lock system functions like any back lock: pushing down on a lock bar spring in the handle releases the blade. It differs by adding a stop pin between the blade tang and lock bar. This pin handles any pressure put on the knife and allows the spring to self adjust over time, resulting in a rock-solid lock that can handle an absurd amount of weight in lock strength tests.
Overall Length: 8.41″
Blade Length: 3.49″
Sharpened Length: 3.31″
Blade Thickness: 0.13″
Blade Material: CPM-S35VN
Blade Type: Stainless
Lock: Tri-Ad lock
Closed Length: 4.97″
Handle Thickness: 0.39″
Handle Material: Carbon Fiber
Clip: Stainless Steel
Weight: 4.09 oz.
Country of Manufacture: Taiwan
I like Cold Steel Knives, I always have. For more Information on the Silver Eye Elite Spear Point and other awesome Cold Steel Knives, please visit www.coldsteel.com.
You can actually find a limited supply of the knife for just $229 at https://www.smkw.com/cold-steel-silver-eye-elite-spea-map-1-cs62qcfb. But Hurry supplies are limited at SMKW and discounted knives tend to sell out fast.
A Chicago native, Sijo Waysun Johnny Tsai is an internationally recognized Combatives and Survival instructor. He is a published book and DVD personality with over 35 years' experience in teaching Practical Street Defense and Combatives to the Military, Law Enforcement Agencies and Civilians alike. SIJO is also the founder of the C.U.M.A. Survival School. He is also a renowned knife designer for companies like TOPS KNIVES, SMOKY MOUNTAIN KNIFE WORKS and WORK TUFF GEAR.
When not teaching classes, writing, or doing crazy thing with knives, SIJO likes to enjoy his downtime with his wife and 3 children. He also likes drinking beer.