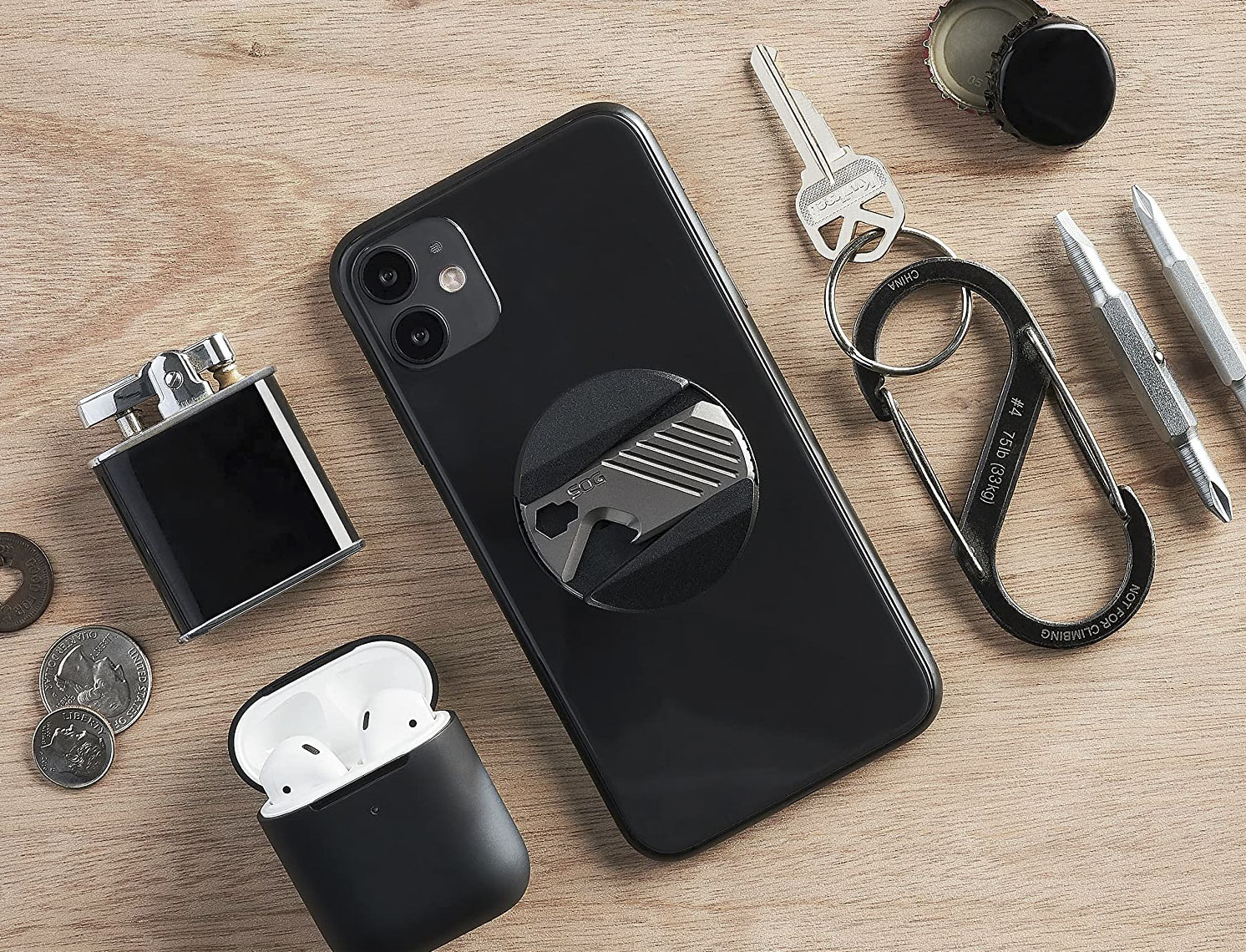 You don't have to be a teenage girl or soccer mom to use a PopSocket. They're convenient and practical just as they are, but when you combine one with a useful multi-tool, they become an everyday must-have.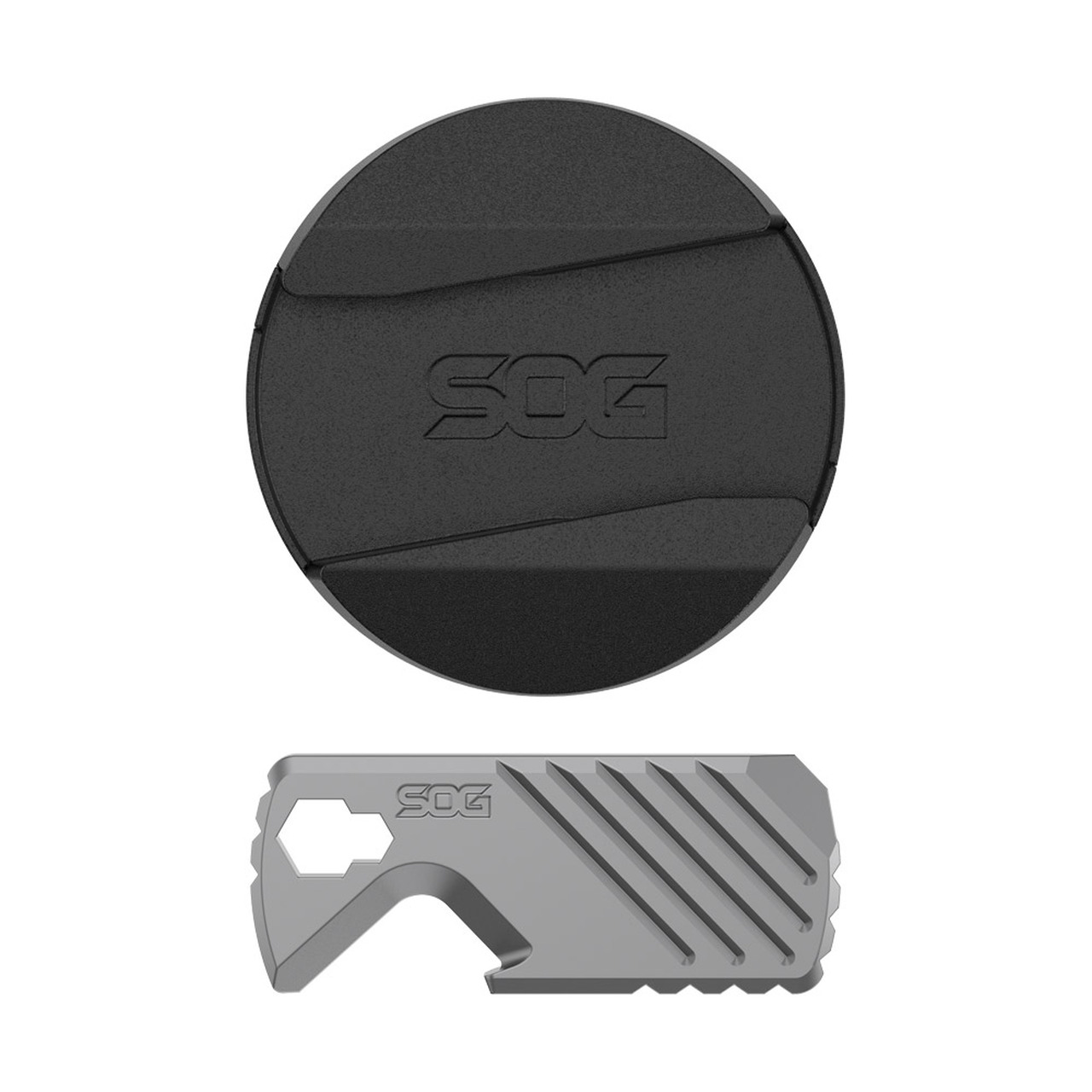 SOG, maker of first rate knives and multi-tools now offers just the thing to keep your phone secure and multi-functional.
SOG collaborated with PopSockets to bring this innovative multi-tool to the back of your phone. The PopGrip Multi-Tool puts a bottle opener, pry bar, hex bit driver and small screwdriver on the back of your phone and at your fingertips.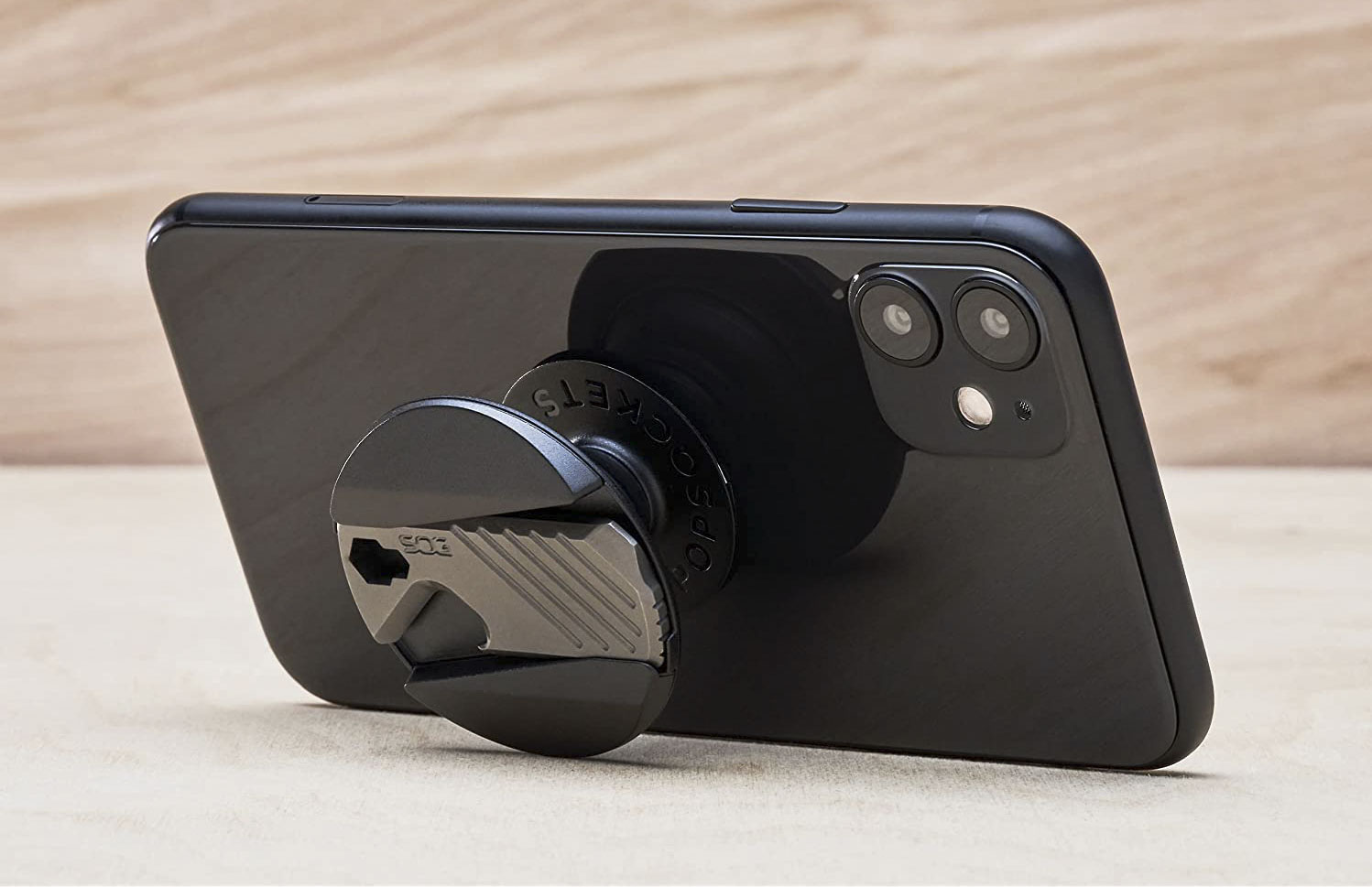 The PopGrip pulls double duty as a phone grip and a stand.
The SOG PopGrip is available in a few different colors, retails for $24.95 and is worth every penny.