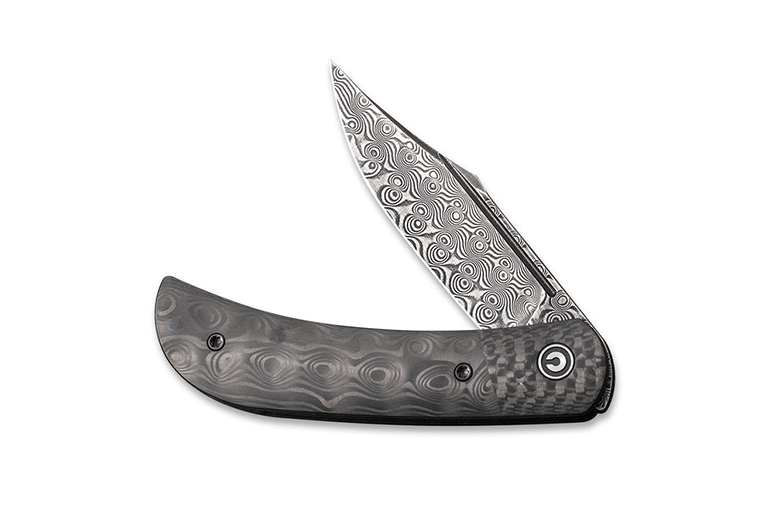 CIVIVI is one of those brands that packs a mean punch for the dollars spent. Yes, it is an import company. No, you won't find this kind of quality made in the USA for close to the same money.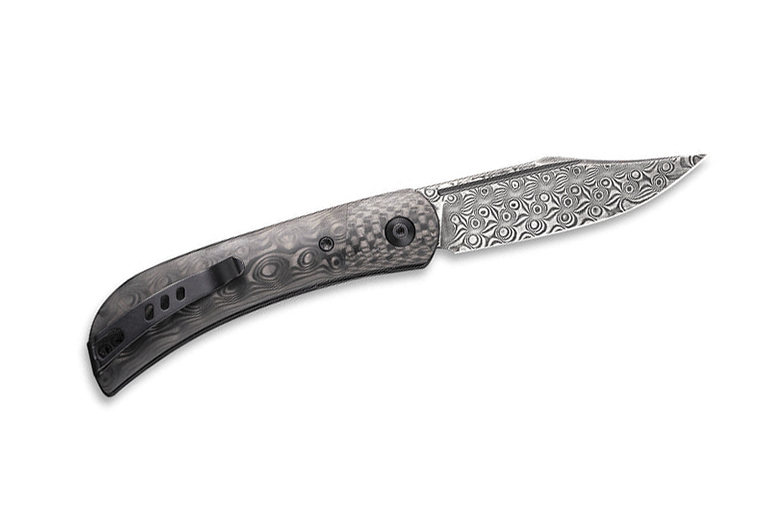 Let's take a look at their Appalachian Drifter II Folder. Hand rubbed Damascus: check. Carbon Fiber/G10 scales: check. Good Rockwell of 58/60: check. Insane price point of $127: winner winner, chicken dinner.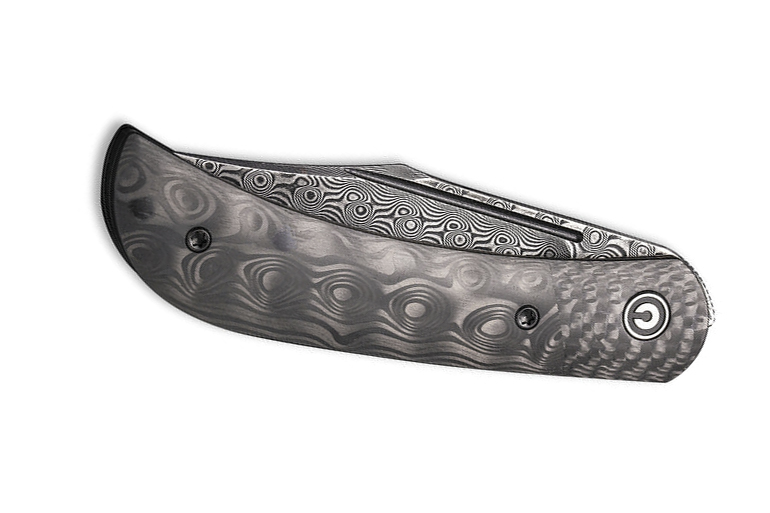 The hardest hardcore knife snob would be impressed by this knife's quality and value. Check out the specs below.

Specifications:
Model Number: C19010C-DS4
Model Name: Appalachian Drifter II
Overall Length: 6.8″ / 172.7mm
Width: 1.27″ / 32.2mm
Overall Height (Include Clip): 0.68″ / 17.2mm
Blade Length: 2.96″ / 75.2mm
Closed Length: 3.96″ / 100.5mm
Blade Thickness: 0.10″ / 2.5mm
Handle Thickness: 0.49″ / 12.5mm
Weight: 2.58oz / 73.2g
Blade Material: Damascus
Blade Hardness: 58-60HRC
Blade Grind: Hollow
Blade Finish: Black Hand Rubbed
Handle Material: G10 With Twill Carbon Fiber Bolster
Handle Color/Finish: Burgundy, Black
Back Spacer Material: G10
Back Spacer Color/Finish: Burgundy
Liner Material: Stainless Steel
Liner Color/Finish: Black
Pocket Clip: Tip-Up, Right Carry
Clip Material: Stainless Steel
Screws Material: Stainless Steel
Pivot Assembly: Caged Ceramic Ball Bearing
Locking Mechanism: Liner Lock
Opener: Front Flipper
Price: About $95 retail
If you haven't heard of CIVIVI, Google is your friend. They have a lot of models available and really good prices if this one doesn't float your boat.
Me? At a MSRP of $127, I think I am going to order one. You should too.