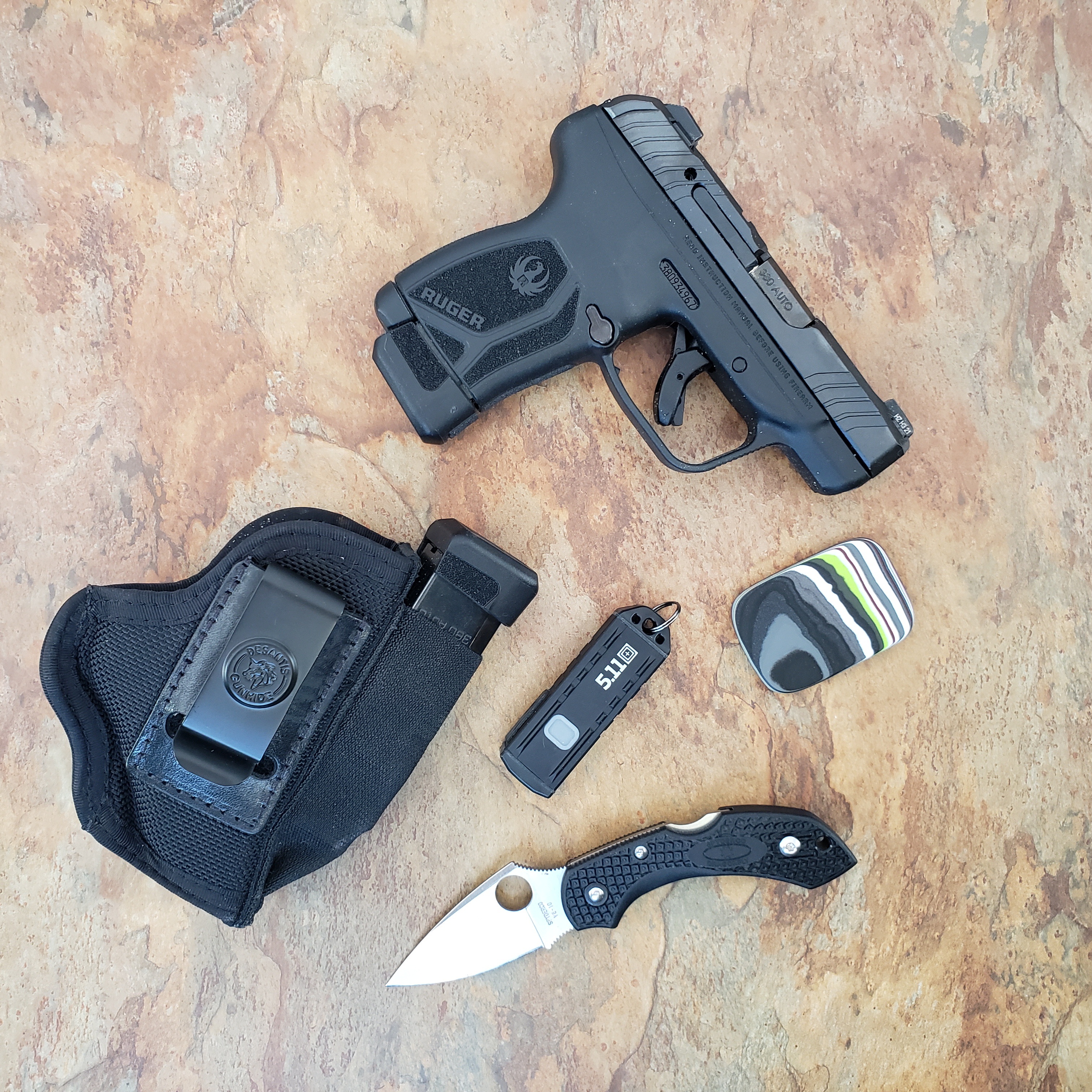 By now, if you've been following the page you know I mess around with a lot of possible carry options, but my primary choices are my Glock 43X, and the Ruger LCP MAX. I replaced my old Keltec P32 recently. Other than in the woods, those are the two guns I'm going to have on me the most when I'm not working.
I tended to carry the LCP MAX a lot more over the holidays visiting with family and meeting with friends. Since last I posted about my LCP carry I upgraded to 12 round magazines and switched over to the DeSantis Nemesis IWB holster I mentioned in my LCP MAX review. This holster is comfortable and discrete, and allows me to just grab and go and have 25 rounds of .380ACP at the ready (12+1 in the gun and a spare 12 round magazine).
In an effort to keep things low key I was carrying a Spyderco Dragonfly, which really proved to be a handy EDC blade. Its light, carries easily and discreetly, and is more than enough for any utility chores. I'd pick something bigger for a defense knife, but for pure utility the Dragonfly is good to go.
I added the small rechargeable 5.11 EDC K-USB light to my pocket, just because I always like to have a light on me. Like the Dragonfly, it punches above its weight class when you factor in its minimal size, weight and cost. It puts out 150 Lumens and while it's no tactical light, I can effectively use it in a Chapman or modified Harries technique if need be. 150 Lumens may not seem like much nowadays, but keep in mind the early Surefire 6P's were only 65 lumens!
The last thing I have been carrying around is a Jeep Fordite worry stone from ManCave EDC. It doesn't have any tactical value to it, but it's cool, especially with the Jeep connection. And the holidays are always anxiety producing so having a worry stone never hurts.
Want to see your EDC gear here? Send a photo and gear list to EDC@mytacticaledc.com.