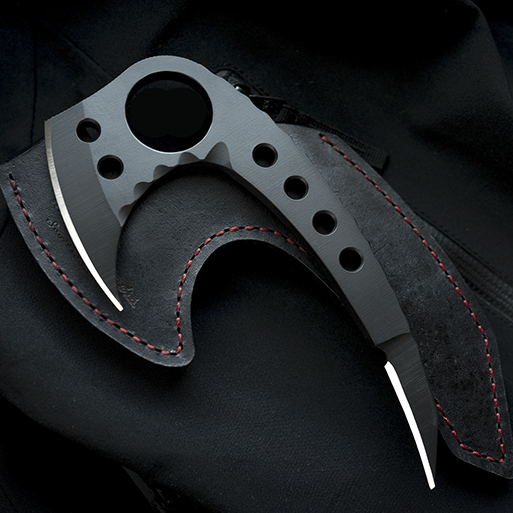 Sometimes I see an item with such a badass name that I can't help myself but to stop and take a second look. Today's such item is called the Black Demon Fire, and it's one hell of an EDC piece produced by Matt Reid and his one-man custom shop, Magnumworks.
The Black Demon Fire is half Kapak, half spike, half knuckle duster, half pocket axe, half robot and 100% insanely cool. It looks to be a home run in design.
For the record the Demon fire looks to be a version of their popular Magnumworks Hell Fire and a www.karambit.com exclusive. I could be wrong, but I couldn't find this model available anywhere else.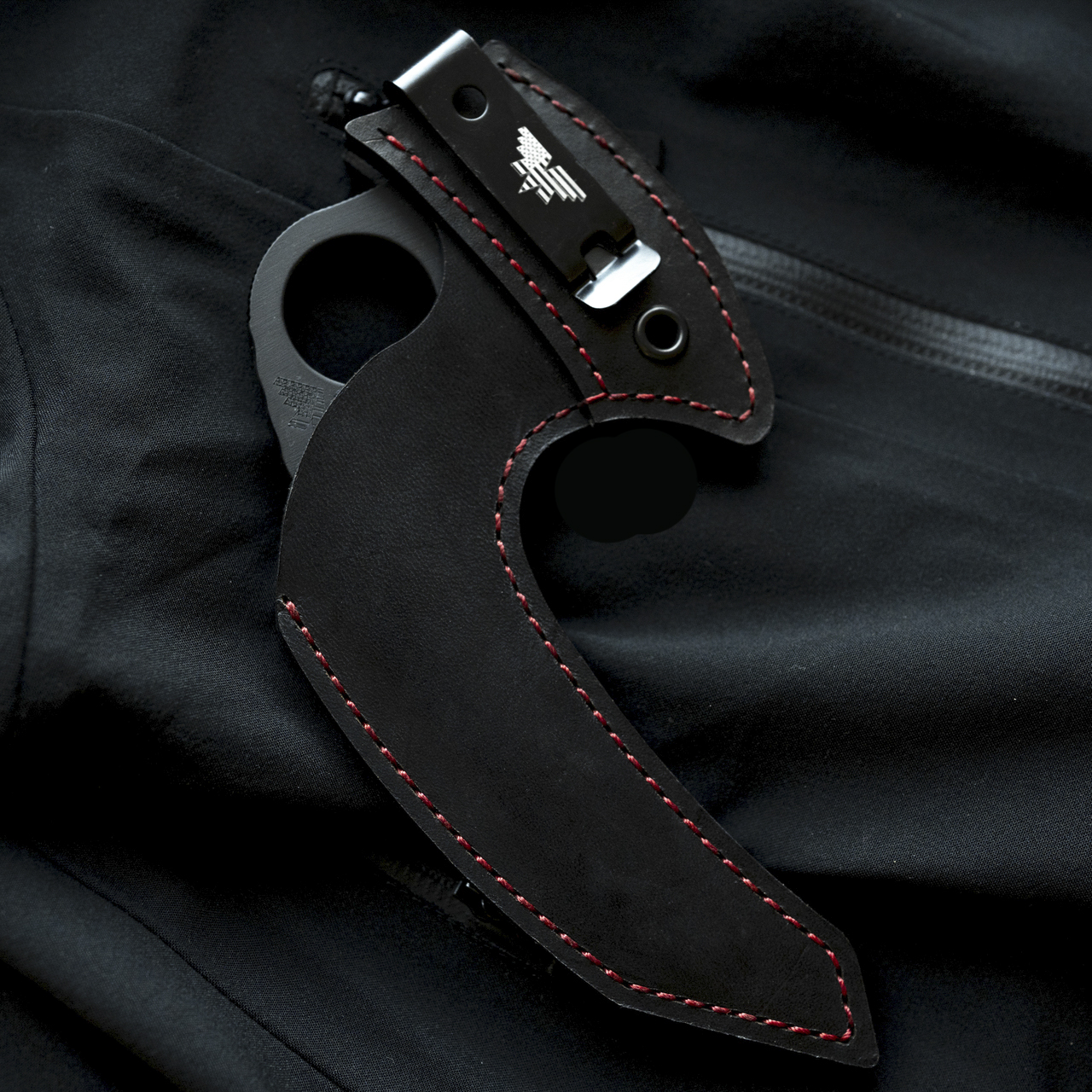 If you're looking for something uniquely dangerous, look no further than this custom batboy. Just don't expect it to be cheap. Reid's Hell Fire models are priced around $250, and this Demon Fire is MSRP at $474.99, but it appears to be available for $349.99.
I admit, that's a bit pricey, but American-made greatness comes at a cost.
Description from www.karambit.com
The Magnumworks Black Demon Fire is a modern take on a ancient Japanese weapon called the "Kapak Kecil "which dates back to the 15th century. Originally a small farming axe that became weaponized through changes to the handle and shape of the axe blade. Magnumworks took the aspects of a small axe and combined them with a karambit style platform. Having close quarter confrontation in mind, this is a weapon primarily designed for the bladed martial arts and in field combatives. The smaller size allows for ease of wielding in close quarters.
SPECS:
Overall Length: 6.25″ in
Blade Length: 2.25″ in
Blade Thickness: 0.31″ in
Blade Material: O1 Tool Steel
Blade Grind: Flat
Blade Finish: Black Cerakote
Top Edge Type: Spike
Side Edge Type: Single Edged
Handle Length: 4.00″ in
Handle Material: O1 Tool Steel
Handle Thickness: 0.31″ in
Handle Color: Black
Weight: 9.03 oz
Sheath: Leather
Attachment: Straps/Snaps
Special Features: Sculpted Spine
MSRP: $349.99
Don't forget, you can currently save about $125 off the Magnumworks Black Demon Fire by jumping over to www.karambit.com and grabbing yours today.