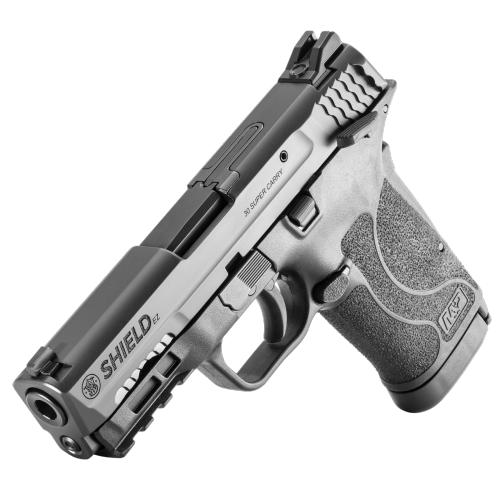 You've probably have heard some of the recent buzz around Federal's new .30 Super Carry (SC) cartridge. Basically it's a smaller diameter round that sits between the .380 ACP and 9mm with power factors on the 9mm end, but with less recoil.
From Federal:
The .312-inch-diameter projectile used in 30 Super Carry allows more magazine capacity than 9mm Luger, yet delivers equal muzzle energy and performance. The dimensions allow chambering in handguns with reduced grip circumference and smaller overall size for easier concealment.
What's not to like, other than adding yet another cartridge to your menagerie? Still…9mm power with more rounds and less recoil? I'm intrigued.
Well Smith & Wesson looks to the first out of the gate with .30 Super Carry EDC options, adapting their popular Shield Plus and Shield EZ pistols. Both guns are available with or without a manual safety.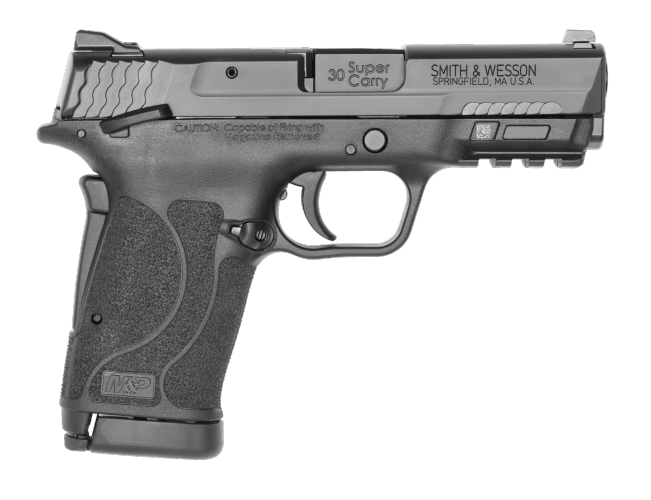 In the Plus you go from 10 and 12-round mags in 9mm, to 12 and 15 -round mags in .30SC. The EZ goes from 8 rounds of 9mm to 10 of .30SC.
I think the new chambering makes a lot of sense in the EZ especially as that's a gun that's designed to be easy to shoot, and easy to charge for folks that might have trouble with standard recoil springs and ammunition. MSRP is $595 for the Shield Plus and $521 for the Shield EZ.
Check out info on the cartridge here:
And Smith's .30 Super Carry Shields here: