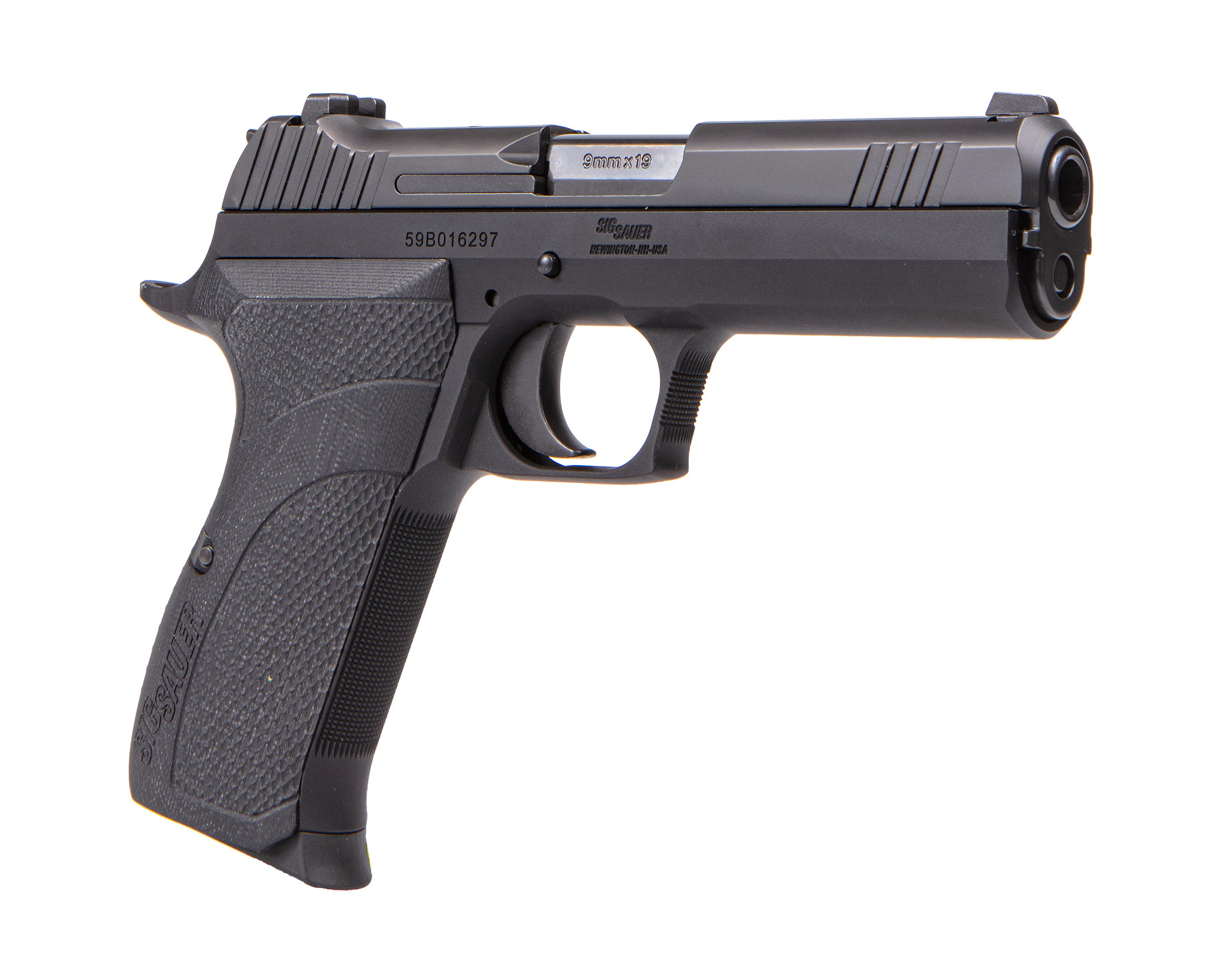 The SIG P210 has something of a legendary status with its famous build quality, precision, accuracy, and its price. Probably one of the finest service pistols every made, the original P210's saw police and military use in Europe from the late 1940's to the early 2000's.
They were and are also extremely popular as target pistols. Prices for these guns tend to run in the $3,000 to $4,000 range – give or take – here in the United States.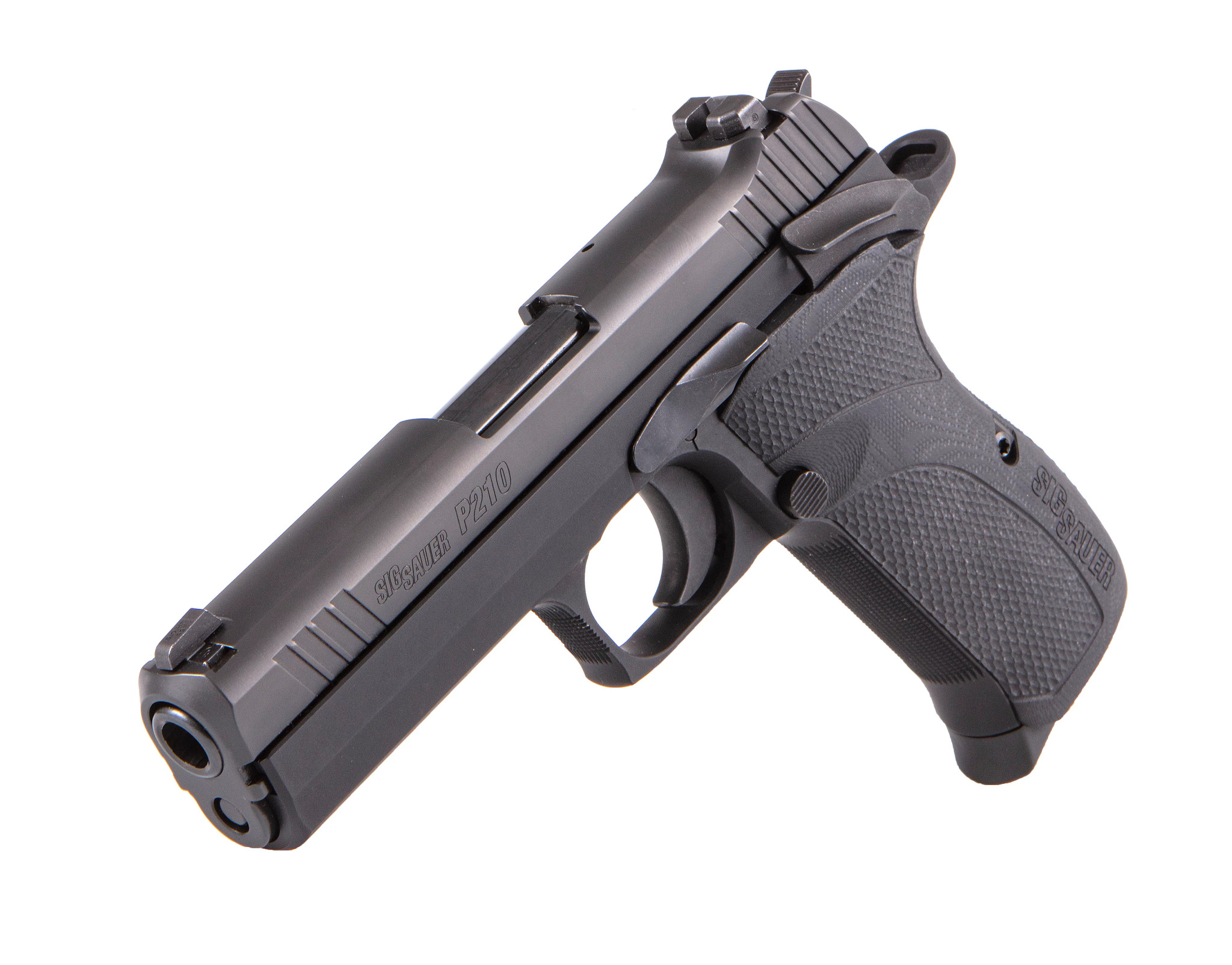 In 2017 SIG SAUER. started making the P210A in New Hampshire and prices on these new US made 210's was about $1,600. For 2022 SIG has expanded their US-made line with the new P210 Carry, a slightly smaller, lighter version of the 210 built for every day carry. Check out the info and more pics from SIG below.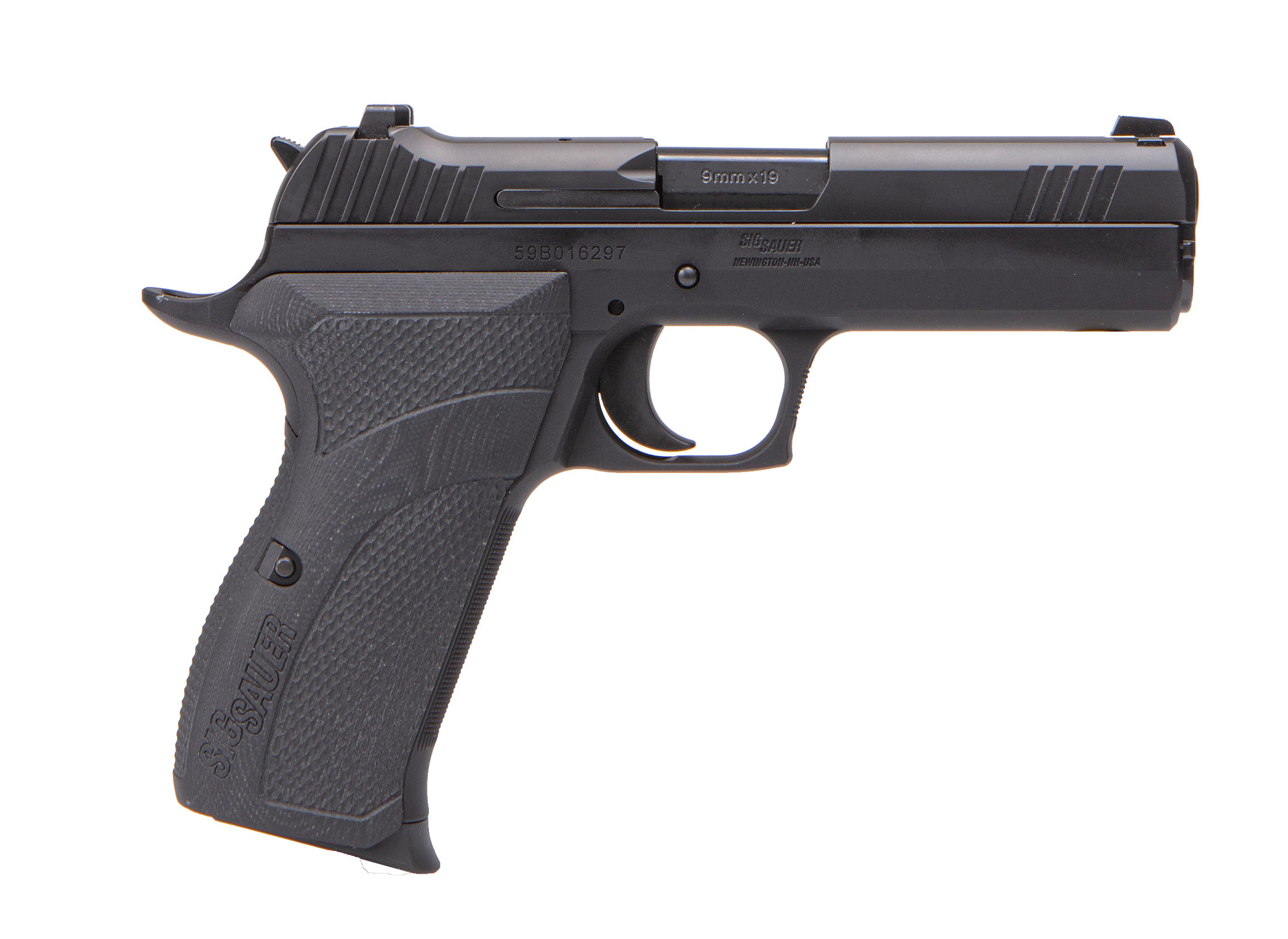 The P210 CARRY, the latest in the historic line of P210 pistols from SIG SAUER, is rooted in the tradition of its 1949 Swiss predecessor but includes new checkered G10 grips, a precision-machined stainless steel slide and lightweight aluminum alloy frame. Equipped with SIGLITE night sights and two 8-round 9mm magazines, the P210 CARRY pays homage to the foundational craftsmanship of its forerunner while maintaining the features, weight, and balance of an ideal carry pistol.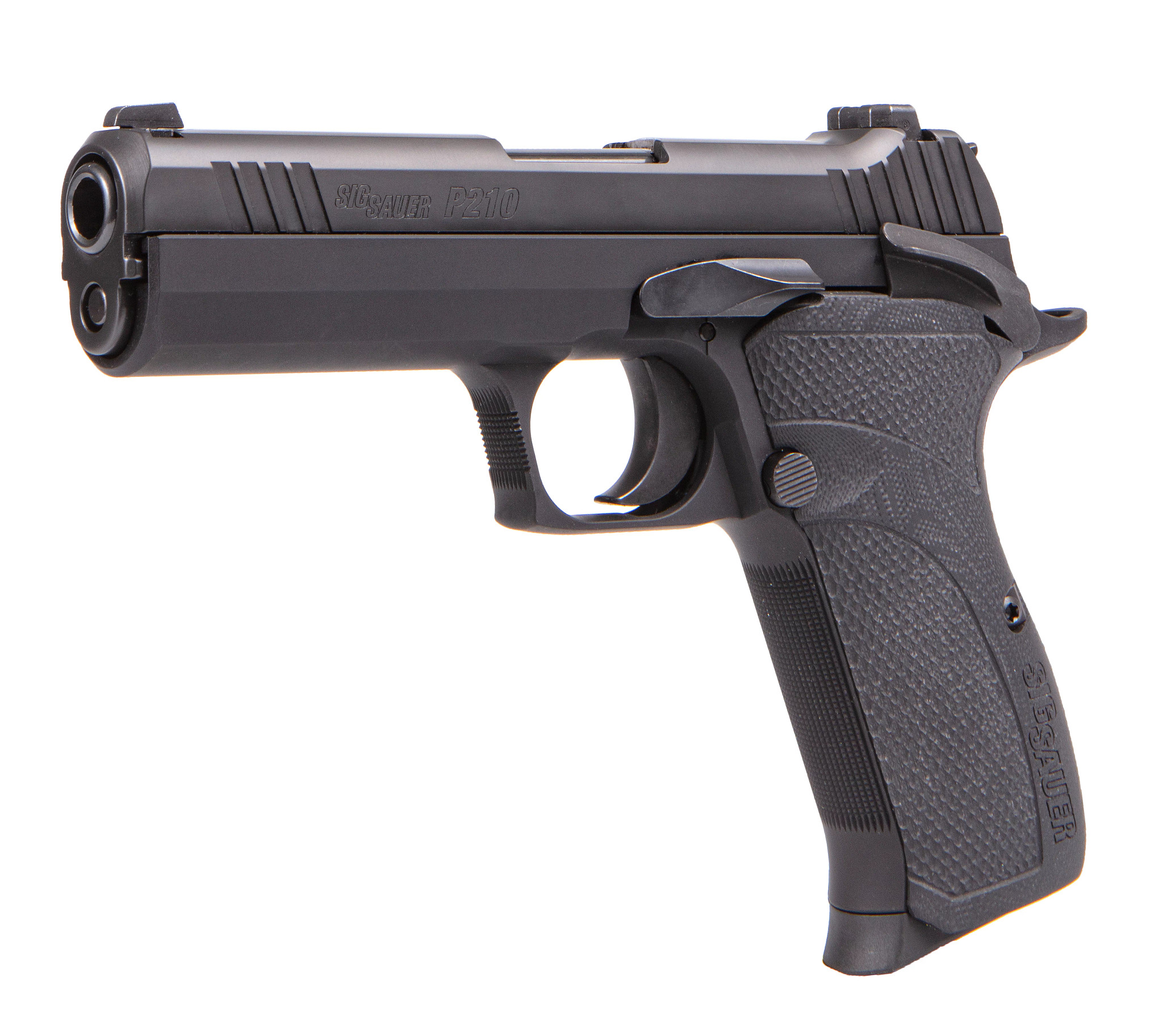 FEATURES:
LIGHTWEIGHT ALLOY FRAME
SLIM BLACK G10 GRIPS
SIGLITE NIGHT SIGHTS
1 INCH BARREL
FRONT COCKING SERRATIONS
(2) 8 RND STEEL MAGAZINE
SPECIFICATIONS:
CALIBER: 9mm Luger
MAGS INCLUDED: (2) 8rd Steel Mag
SIGHTS: SIGLITE Night Sights
PISTOL SIZE: Carry
OVERALL LENGTH: 7.75 inches
OVERALL WIDTH: 1.44 inches
HEIGHT: 5.63 inches
BARREL LENGTH: 4.1 inches
WEIGHT: 29 ounces
SIGHT RADIUS: 5.6 inches
TRIGGER ACTION: Single Action
TRIGGER TYPE: Standard Curved
GRIP TYPE: Black G10
BARREL MATERIAL: Carbon Steel
FRAME FINISH: Nitron
FRAME MATERIAL: Aluminum Alloy
SLIDE MATERIAL: Stainless Steel
Price: $1,399