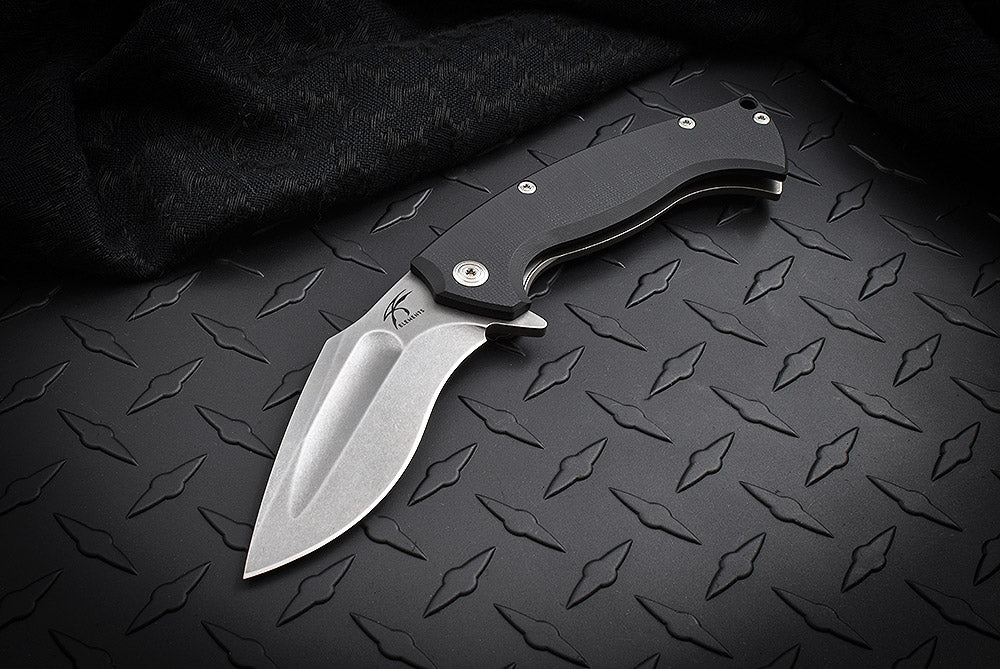 I think most people that are into EDC knives have heard of or at least seen at least one episode of Forged in Fire by now.
There is generally a lot of talent in one rom on that show. Jason Knight is one of those talents, he won the first season and went on to become a judge on the show. That speaks volumes.
The knife we are covering today is one of Jason's designs, the V2 Ultra Kukri folder. It really is a sick flipper with a titanium frame lock and badass N690steel Kukri blade. The blade is available in either a black or stonewashed finish.
Continue reading to learn more about the V2 Ultra Kukri Folder and the team behind NIGHT ELEMENTS.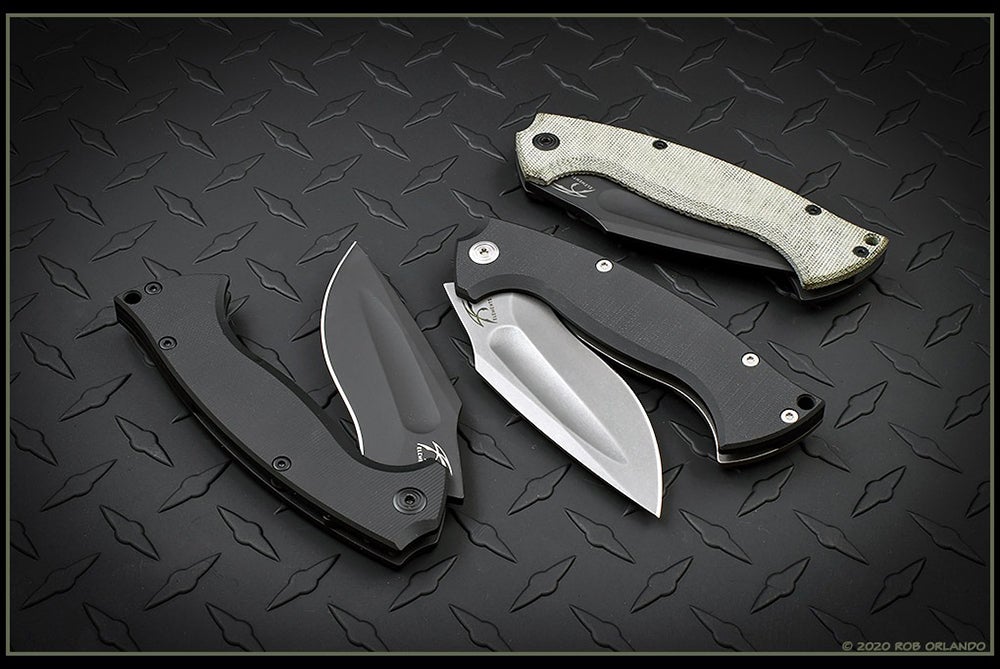 JASON KNIGHT AND AJ SINGH ARE KNIGHT ELEMENTS:
Knight Elements is a revolutionary collaboration bringing the vast experience from world renowned Knifemaker Jason Knight together with the enthusiasm & entrepreneurial spirit of AJ Singh from Tactical Elements. Together, our goal is to bring Jason Knight designs that are of the highest production quality and make them accessible to the everyday enthusiast.
Jason Knight's passion for knives started from his childhood, inspired by stories his father read to him, the costumes his mother made him, and all of his adventures in the forests of his home. After attending the Bill Moran School of Bladesmithing in 2001, he received the rank of American Bladesmithing Society Mastersmith along with the B.R. Hughes Award for the best knife by a master smith candidate. Most recently, Jason was a judge on the History Channel's "Forged in Fire" after winning the competition in the first season.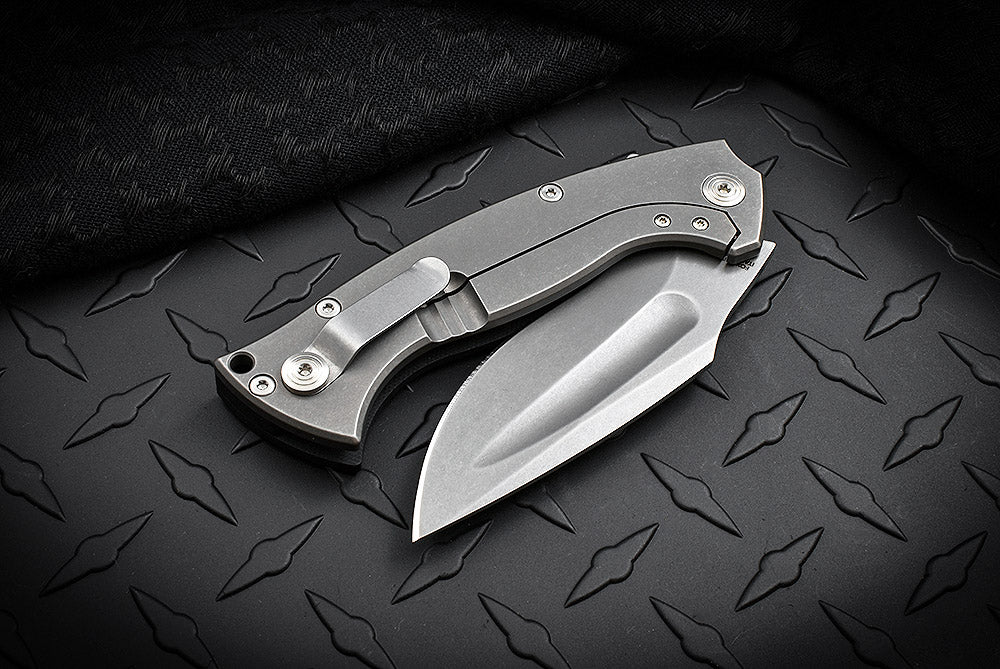 AJ's love for all things with an edge started very early on from an old set of kitchen knives. He was the only kid in his family that had a real love of all things with an edge and pew pew gear. Still to this day at family gatherings there are stories of how he would not leave a toy store without getting either a toy gun or some type of ninja knife/sword. Many years have passed, and that enthusiasm has turned into a lifelong obsession of representing and creating gear for all walks of life.
WHAT IS THE V2 UNLTRA KUKRI FOLDER:
All of the MK Ultra series of knives were designed by Jason Knight and released collaboratively with Doug Marcaida. The following design was part of a series released at Blade Show 2017 and the entire series won best collaboration of the year with Fox Cutlery. Jas and AJ made some changes with the following specs:
Model:V2 Ultra Kukri Folder
Overall Length:25"
Blade Length:40"
Cutting Edge:00″
Blade Thickness:.16″
Blade Steel:N690
Blade Style:Kukri
Frame Lock Material:Titanium
Three Variations:Black G-10 with Black Blade, Black G-10 with Stonewashed Blade and Green Canvas Micarta with Black Blade
Edge Type:Plain
Clip Material:Stainless Steel
Pivot and Screws:Stainless Steel
Washers:Caged Bearings
Weight:6 oz
Country of Origin:Italy, by Fox Cutlery
MSRP $285
I love Kukris and folding Kukri's will always get my attention. I'm really looking forward to adding one of these to my EDC rotation.
A Chicago native, Sijo Waysun Johnny Tsai is an internationally recognized Combatives and Survival instructor. He is a published book and DVD personality with over 35 years' experience in teaching Practical Street Defense and Combatives to the Military, Law Enforcement Agencies and Civilians alike. SIJO is also the founder of the C.U.M.A. Survival School. He is also a renowned knife designer for companies like TOPS KNIVES, SMOKY MOUNTAIN KNIFE WORKS and WORK TUFF GEAR.
When not teaching classes, writing, or doing crazy thing with knives, SIJO likes to enjoy his downtime with his wife and 3 children. He also likes drinking beer.