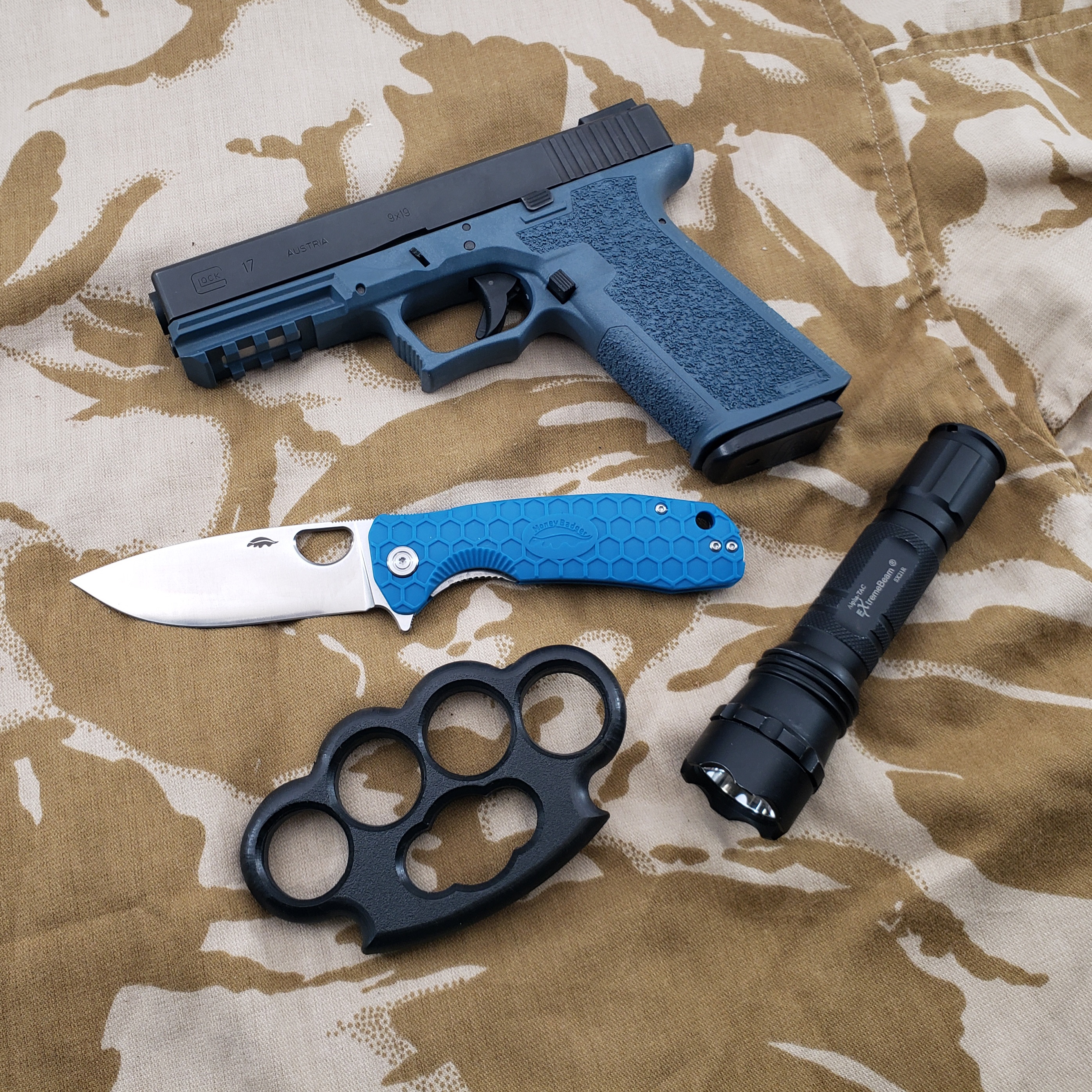 I may have more possible carry combos than there are days in the year, but it's always nice to have options. For this setup I have a Poly80 PF940V2 frame with Glock guts and a Glock OEM slide and barrel in 9mm. Sights are Truglo TFX Pro tritium/fiber optic combos.
The blade on this one is a Honey Badger HB1020 flipper with a drop point blade of D2 steel. I've been working with a couple of Honey Badgers lately and have been impressed with their design and build. It carries flat, opens quickly and I love the honey comb pattern scales. Its quite affordable too.
I stumbled on my Extreme Beam SX21R tac light in my range bag recently and put it back into the EDC rotation. It's not eye searing bright at 320 lumens but that's still plenty useful and it has an impressive 8 hour run time on two CR123's.
The last item is one you can drop in you pocket and literally forget its there. Those polymer knucks are from Hog Mountain Tool & Tactical and they're made of the same material they make their martial arts training swords and weapons out of. It doesn't have a a lot of weight but they're solid and protect your hands. At $30 shipped they're quite affordable too. If you're in a state that allows knucks period, or non metallic knucks these are worth checking out.