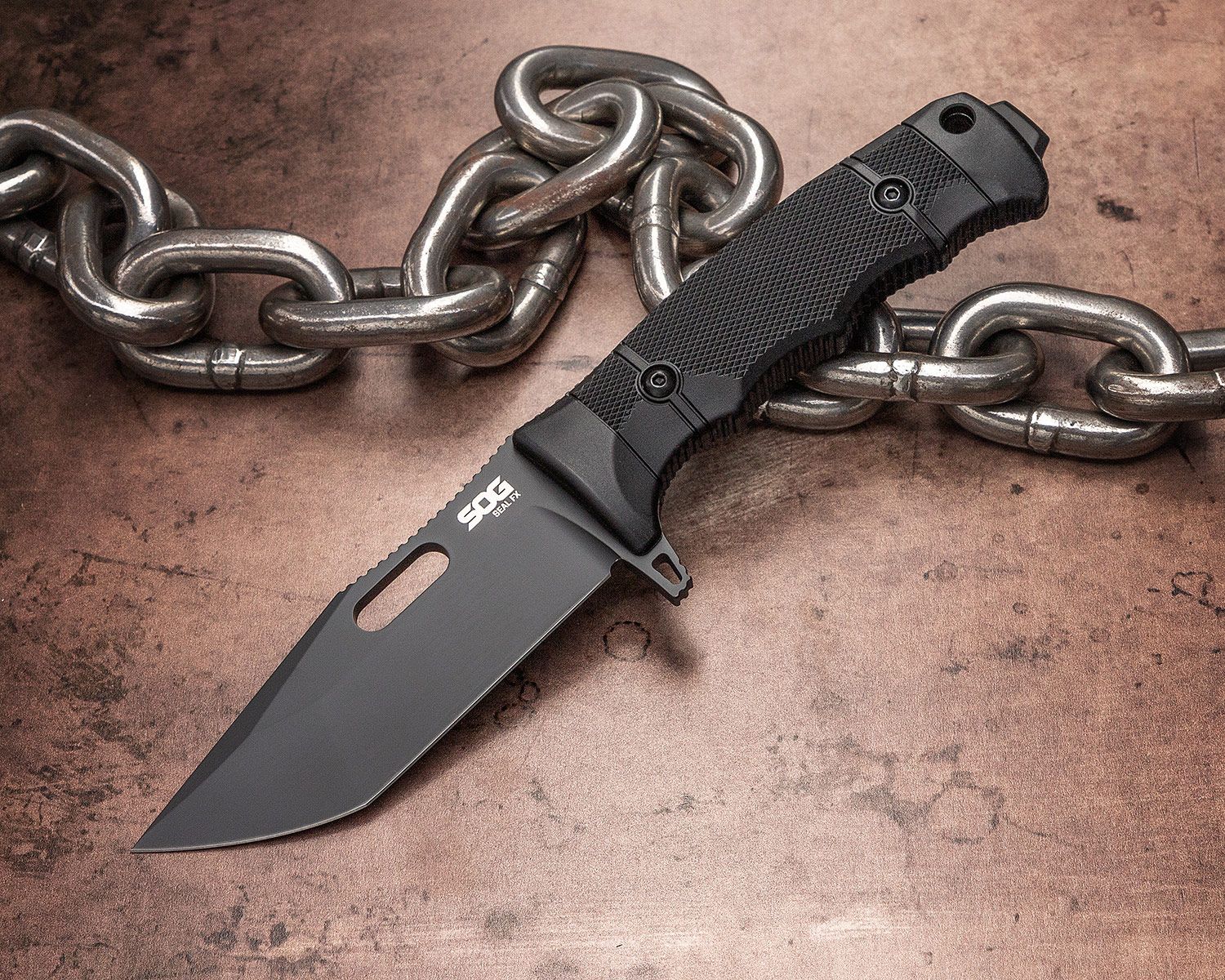 SOG really made a mark in the knife industry with their SEAL Pup, the knife literally has a cult following. Enter the SOG FX TANTO, I am expecting SOG fanboys and fixed blade fanatics to be drooling at the mouth for this one.
I'm personally a fan of American/Modified Tanto blades, so this one is right up my alley. Made in the USA out of strong CPM-S35VN Stainless Steel, it should be pretty hard to break off the tip with normal hard use. If you are not a fan of Tanto style blade but like the overall design, spend not a minute worrying as it is also available in a drop point.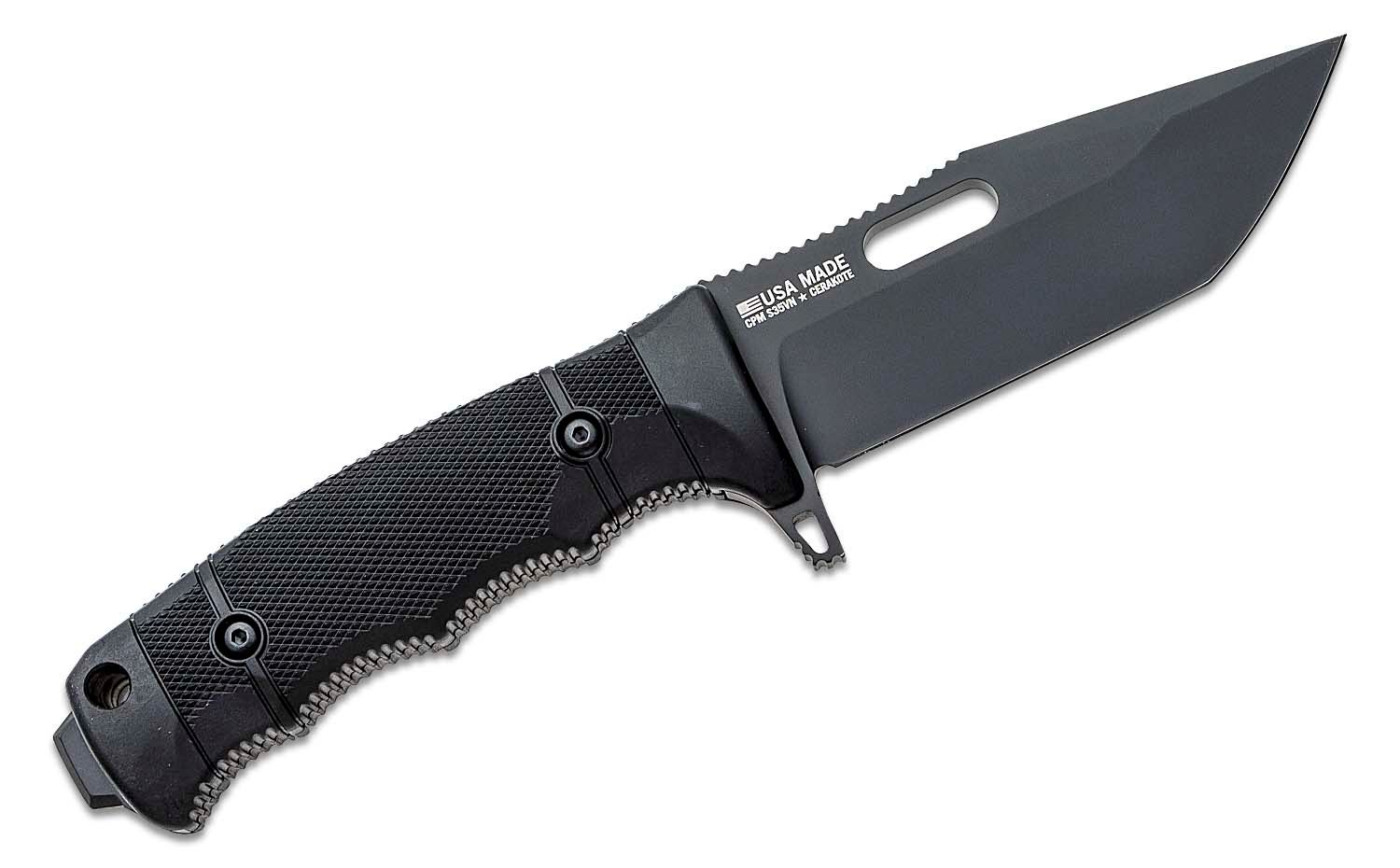 Complete with a Kydex sheath, I think SOG made a pretty good decision by adding this model to the lineup.
Continue reading for features, specs and what the company has to say about the SOG FAX TANTO.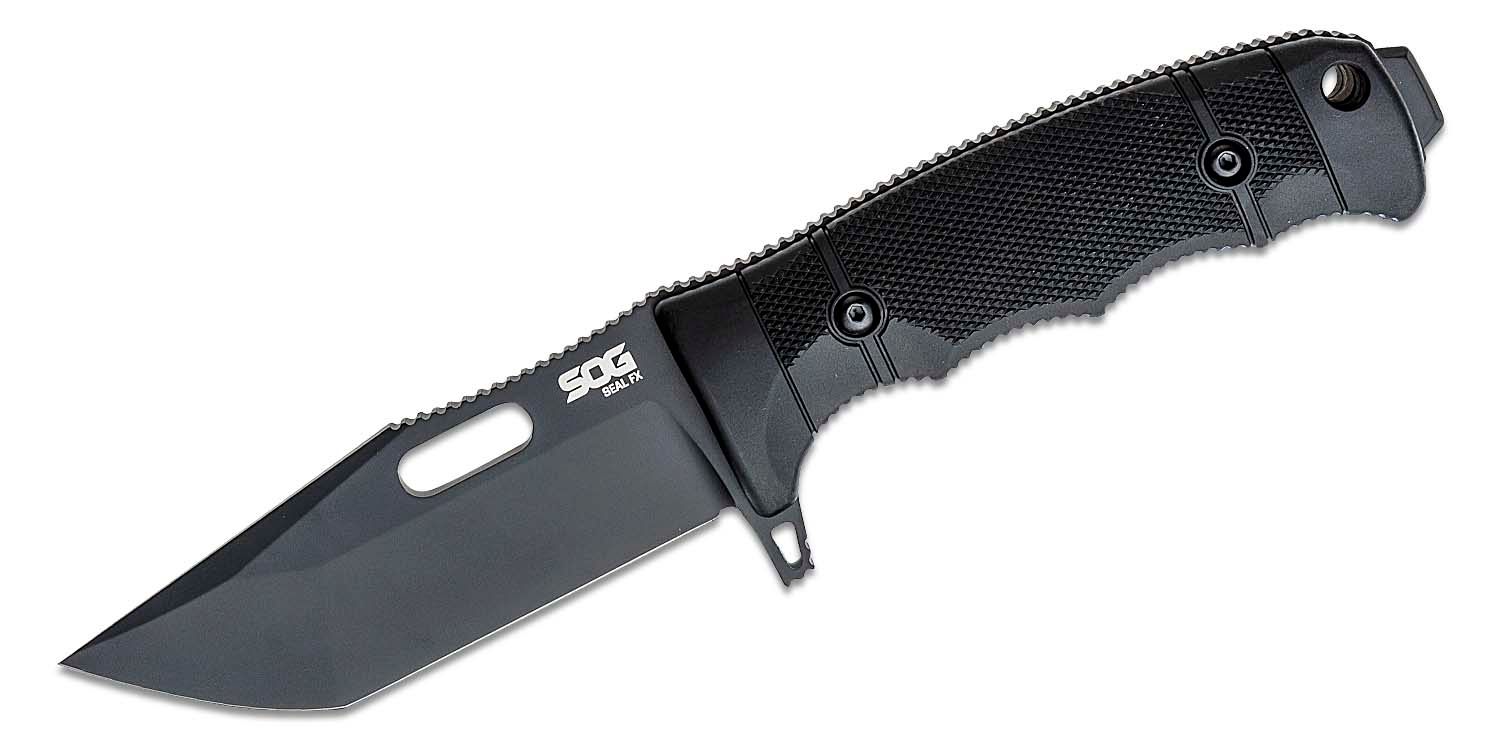 The SEAL FX is a hard use fixed blade for the professional user. The latest advancement in the award-winning line of SEAL fixed blades, the SEAL FX is built with extensive feedback from professional users. With American-made CPM-S35VN stainless steel and a tough glass-reinforced nylon handle, the SEAL FX comes standard with a quick-deployment Kydex sheath. Rugged, serious, and capable, the SEAL FX is optimized for heavy-duty professional use.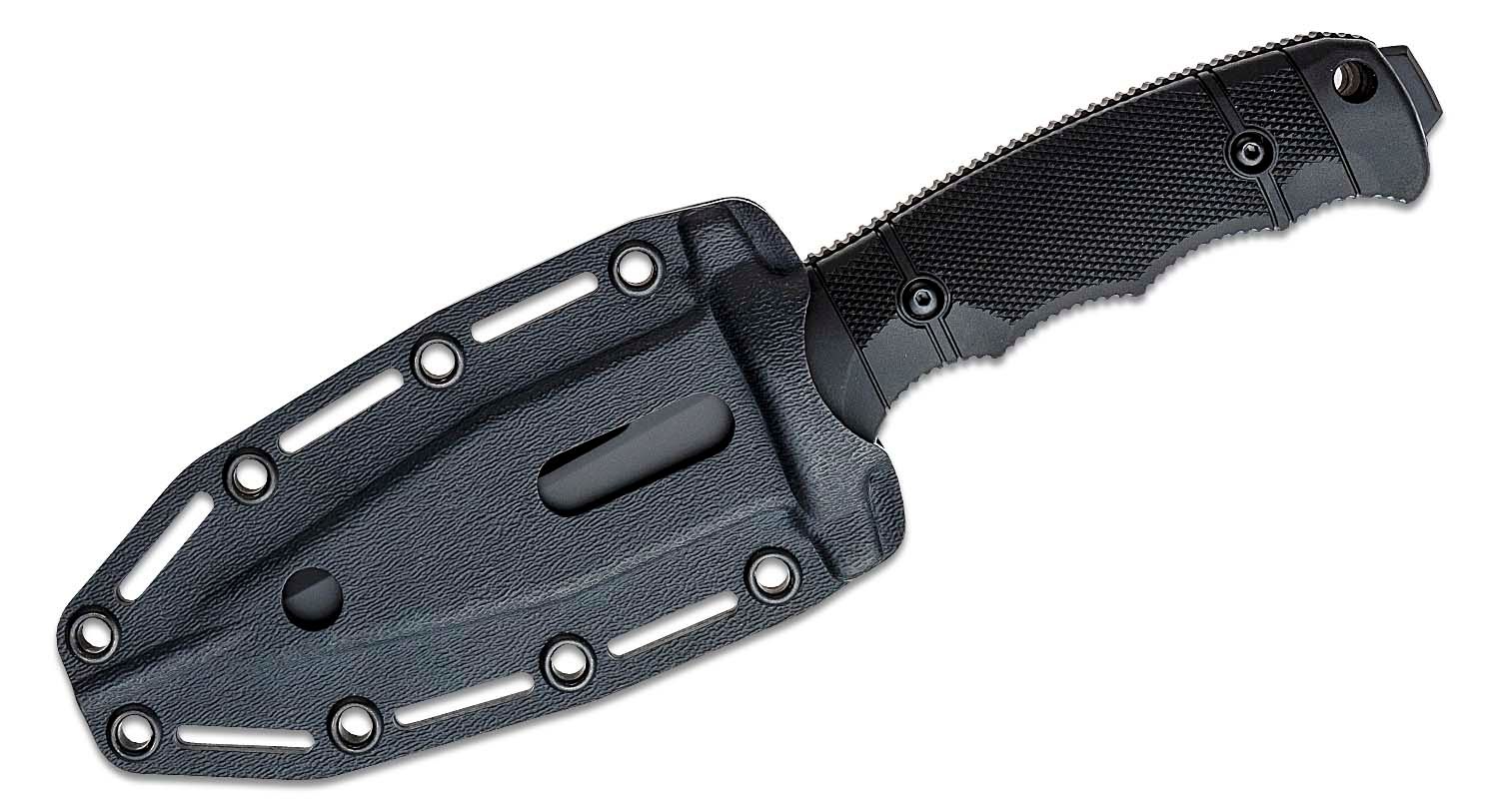 Features
Available in tanto or partially serrated drop point blade options
Quick-deployment Kydex sheath
American-made S35VN steel provides superior resistance to wear and chipping
Specifications
Blade Length: 4.30″
Overall Length: 9.20″
Weight: 6.6 oz.
Blade Steel: CPM-S35VN Stainless Steel
Finish: Black Cerakote
Handle: GRN
Sheath: Kydex
Made in the USA
MSRP: $274.95
I'm a fan of SOG's SEAL series of knives. And an American made badass blade like this is well worth the asking price.

WAYSUN JOHNNY TSAI BIO:
A Chicago native, Sijo Waysun Johnny Tsai is an internationally recognized Combatives and Survival instructor. He is a published book and DVD personality with over 35 years' experience in teaching Practical Street Defense and Combatives to the Military, Law Enforcement Agencies and Civilians alike. SIJO is also the founder of the C.U.M.A. Survival School. He is also a renowned knife designer for companies like TOPS KNIVES, SMOKY MOUNTAIN KNIFE WORKS and WORK TUFF GEAR.
When not teaching classes, writing, or doing crazy thing with knives, SIJO likes to enjoy his downtime with his wife and 3 children. He also likes drinking beer.