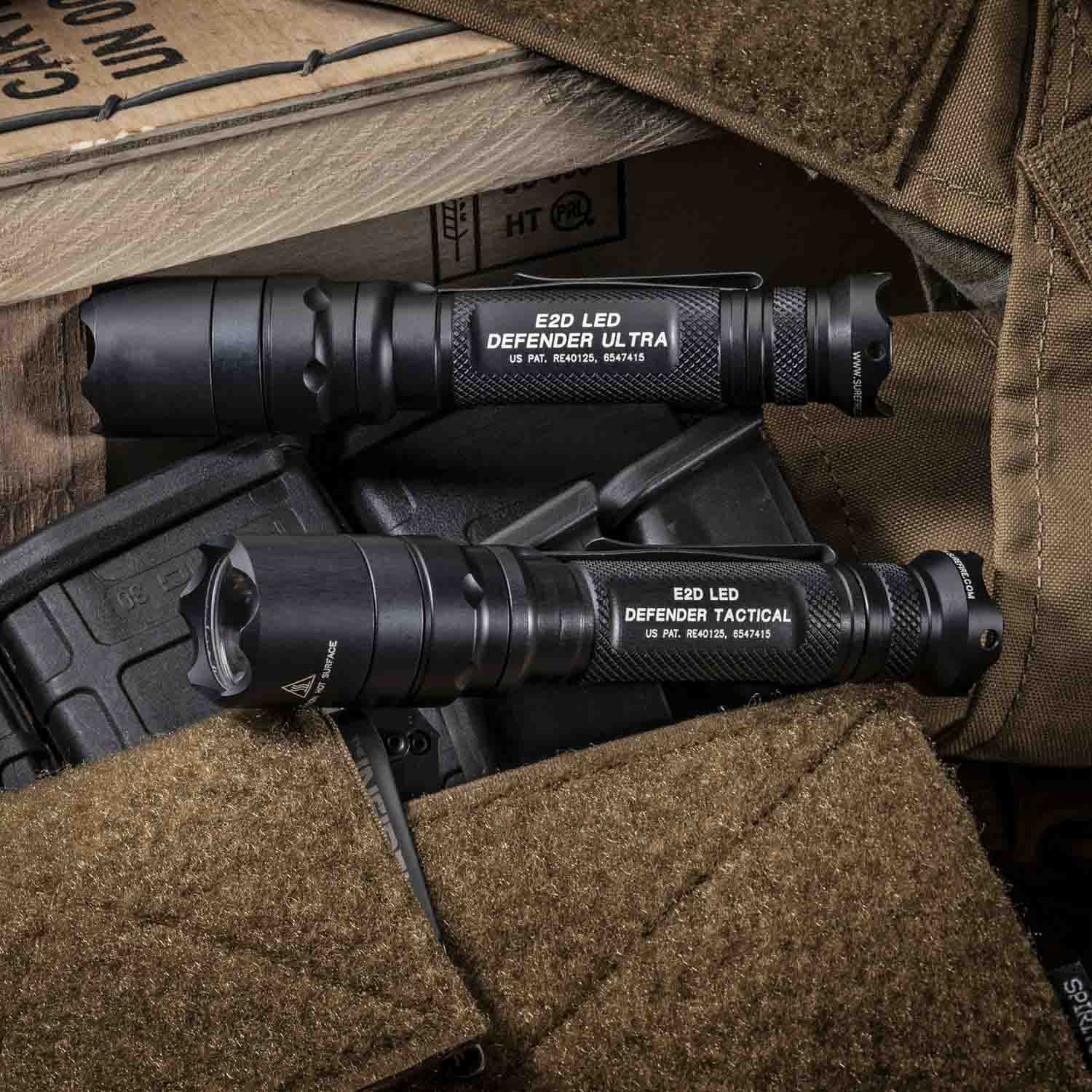 From SureFire, the premiere name in tactical lights, comes the E2D Defender Ultra. This light is ideal for tactical and everyday use thanks to its impressive performance, durable construction, and defense-orientated stabby, pokey crown.
Whether you're going for a late-night stroll to walk the dog, or you're out on patrol, SureFire designed this beefy flashlight for you. While I personally prefer rechargeable flashlights, there are still plenty of fans of the CR123A battery which powers this light. Plus, they are rated to have a 10-year shelf life.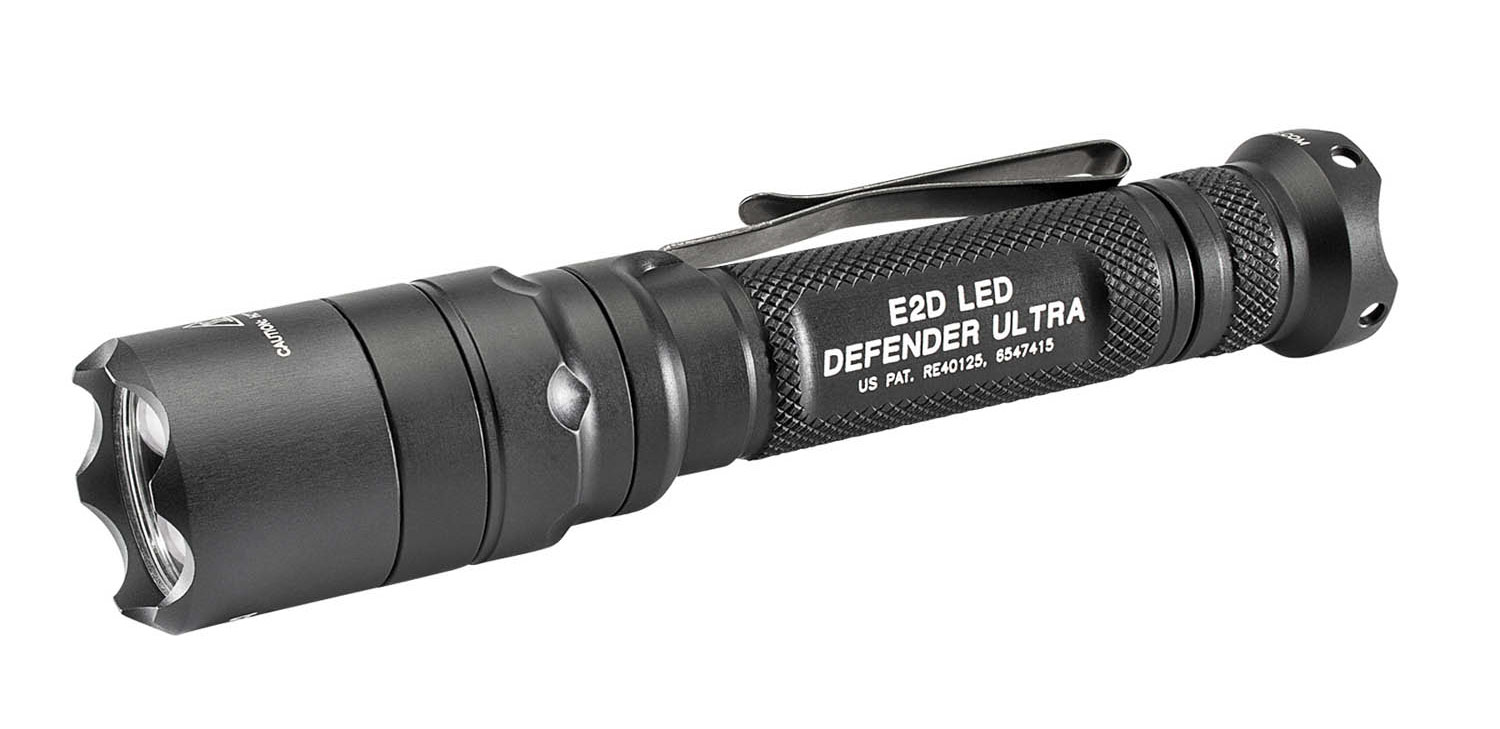 Make no mistake, like many tactical lights, this is a fist full of F-yeah. The aggressive bezel is sure to not be a favorite of anyone on the receiving end. And 1000 lumens is generally enough for most applications.
There are a lot of Chinese flashlight companies out there, and some of them make very good lights. But there is only one SureFire, and they lead the industry. The E2D Defender Ultra is worth checking out.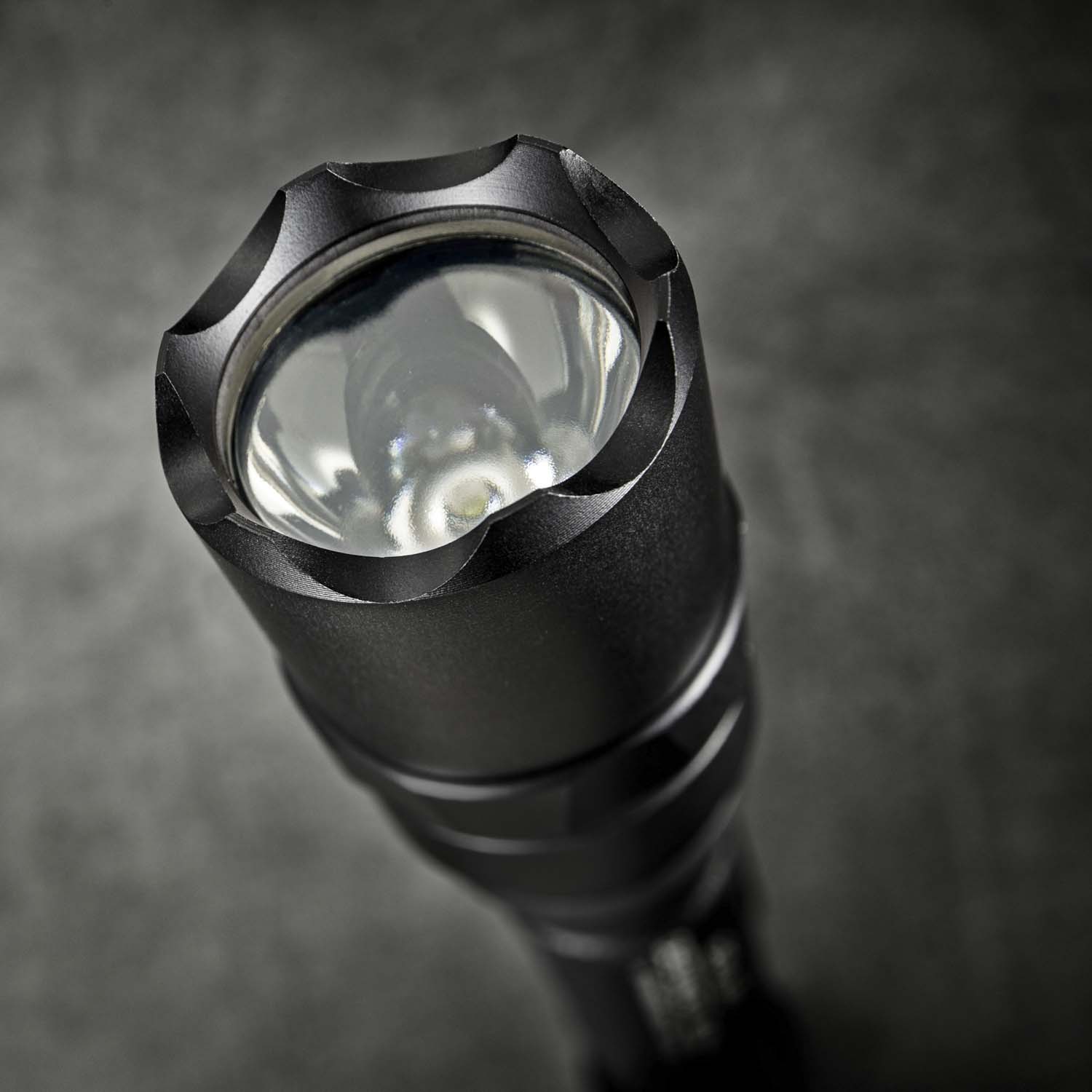 Two output levels: 1, 000 lumens high for maximum light, 5 lumens low for extended runtime
TIR lens produces tight beam with enough surround light for peripheral vision
Coated tempered window resists impact, maximizes light
Dual-output tailcap click switch: press for momentary-on high, click for constant-on high, return to off then press or click again to select low
High-strength aerospace aluminum body, Mil-Spec hard-anodized for extreme durability
Virtually indestructible LED is regulated to maximize output and runtime
Crenellated Strike Bezel and scalloped tailcap provide enhanced self-defense capabilities
Includes high-energy 123A batteries with 10-year shelf life

A Chicago native, Sijo Waysun Johnny Tsai is an internationally recognized Combatives and Survival instructor. He is a published book and DVD personality with over 35 years' experience in teaching Practical Street Defense and Combatives to the Military, Law Enforcement Agencies and Civilians alike. SIJO is also the founder of the C.U.M.A. Survival School. He is also a renowned knife designer for companies like TOPS KNIVES, SMOKY MOUNTAIN KNIFE WORKS and WORK TUFF GEAR.
When not teaching classes, writing, or doing crazy thing with knives, SIJO likes to enjoy his downtime with his wife and 3 children. He also likes drinking beer.