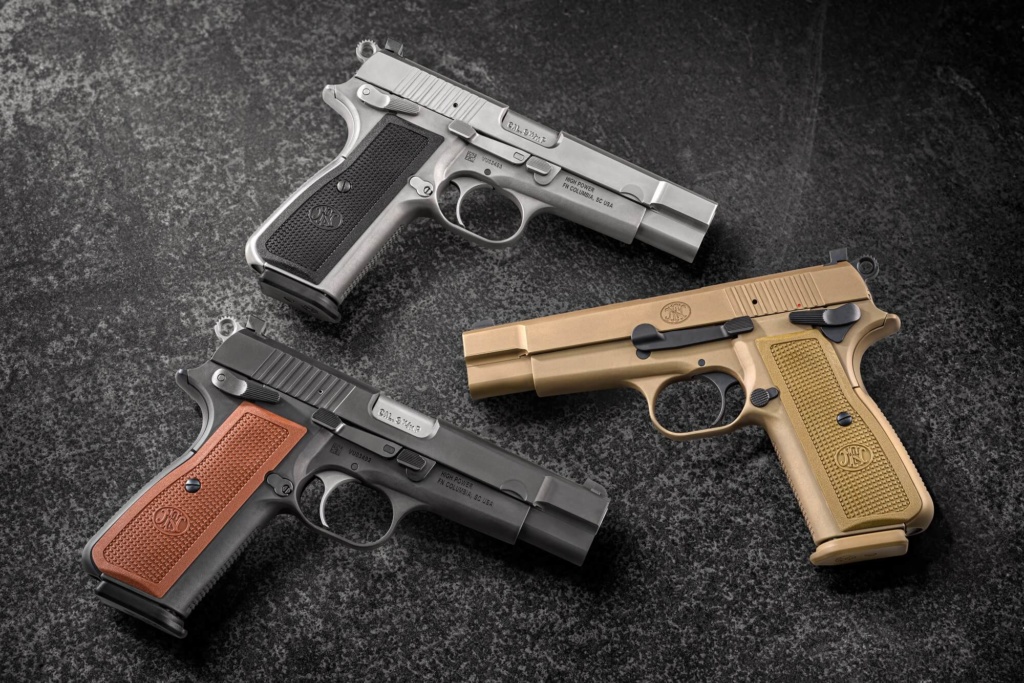 When Browning stopped production of the original Belgian-made Hi Power in 2018, and FN stopped making their MK III Hi Power it felt like the loss of a friend to many shooters who grew up the design. And that's a lot of folks, considering that the pistol has been in production since 1935 and is one the most widely issued military and police handguns in the world.
Countless Hi Powers are still in service around the globe, but that wasn't any help to shooters who wanted a new one. In the intervening years since FN/Browning stopped making them, a couple of Hi Power "clones" have emerged like the Turkish Girsan MCP35 and recent Springfield Armory SA-35, which we covered her on My Tactical EDC. But for folks who wanted one from the folks who'd been building them since 1935 that wasn't any help.
FN rolled into the 2022 SHOT Show with a surprise, a brand new, re-worked from-the-ground-up, FN High Power. The reborn High Power (the new FN pistol is a High Power, not a Hi Power) stayed true to the lines and handling characteristics that made the original so popular, but updated a number of things that were identified as places that could be improved over its years of service.
One of the most obvious to the eye is the addition of an extended beavertail and redesigned hammer to eliminate the slide bite Hi Powers were known for. The other thing you'll see are dovetailed front and rear sights that are compatible with the FN 509 for easy sight upgrades. The ejection port has been enlarged and the new 4.7-inch barrel is cold hammer forged and has a target crown, polished feed ramp and chamber for better reliability with more kinds of ammo.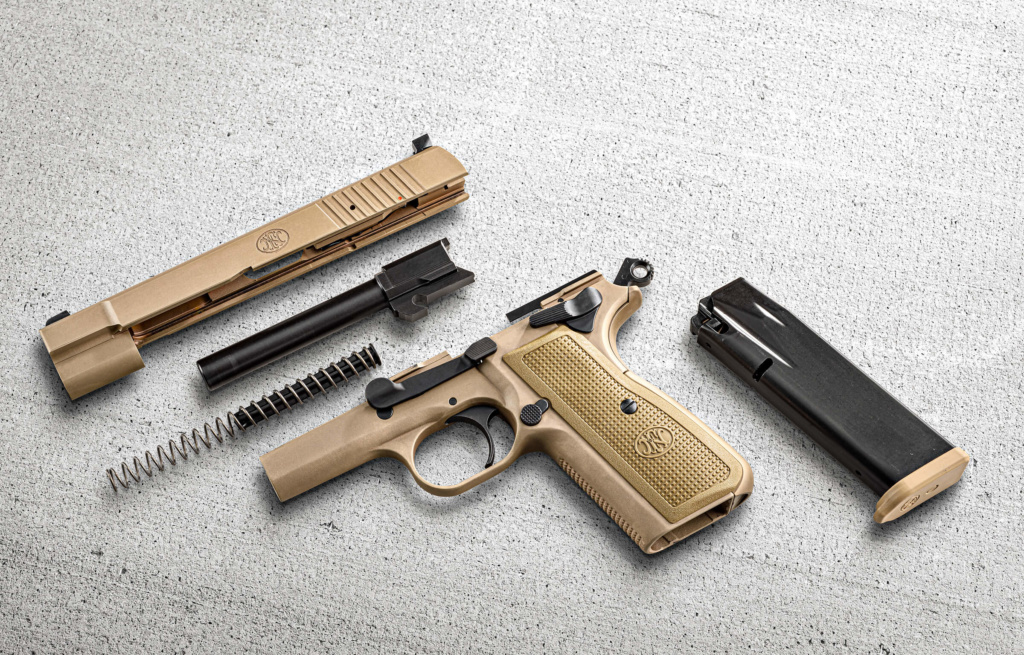 Moving to the frame we find that the High Power has a 17+1 capacity, the highest capacity of any Hi Power variant or clone so far. Another big thing is the elimination of the magazine safety disconnect. This was always a contentious part as it typically worsened the trigger pull of Hi Powers and made it so that gun would not fire without a magazine in place.
The new trigger takes advantage of that and comes in at a very respectable 4.5 pound pull weight. All controls including the safety, magazine release and take down lever are ambidextrous. Speaking of takedown, FN also greatly simplified takedown and it can now be done rapidly and easily.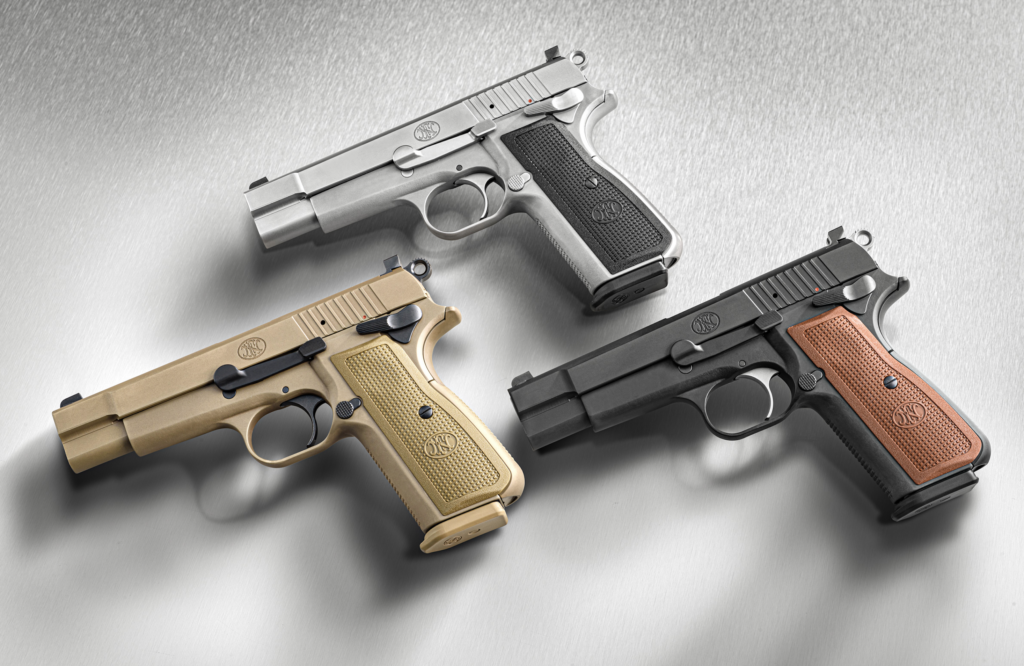 The High Power is all steel construction and is available in three PVD finishes: black, stainless steel or flat dark earth. Each gun ships with two magazines and two sets of grips and other color and style G-10 and wood grips are available. The Black and FDE models carry an MSRP of $1269 and the stainless steel version adds a hundred bucks coming in at $1369. New High Powers are made at FN America in Columbia, South Carolina.
If you're still not a fan of that new-fangled polymer stuff and want an all steel pistol with modern features, but that still pays homage to Saint Browning (and don't forget Dieudonné Saive!), then the FN High Power is one for you to check out.