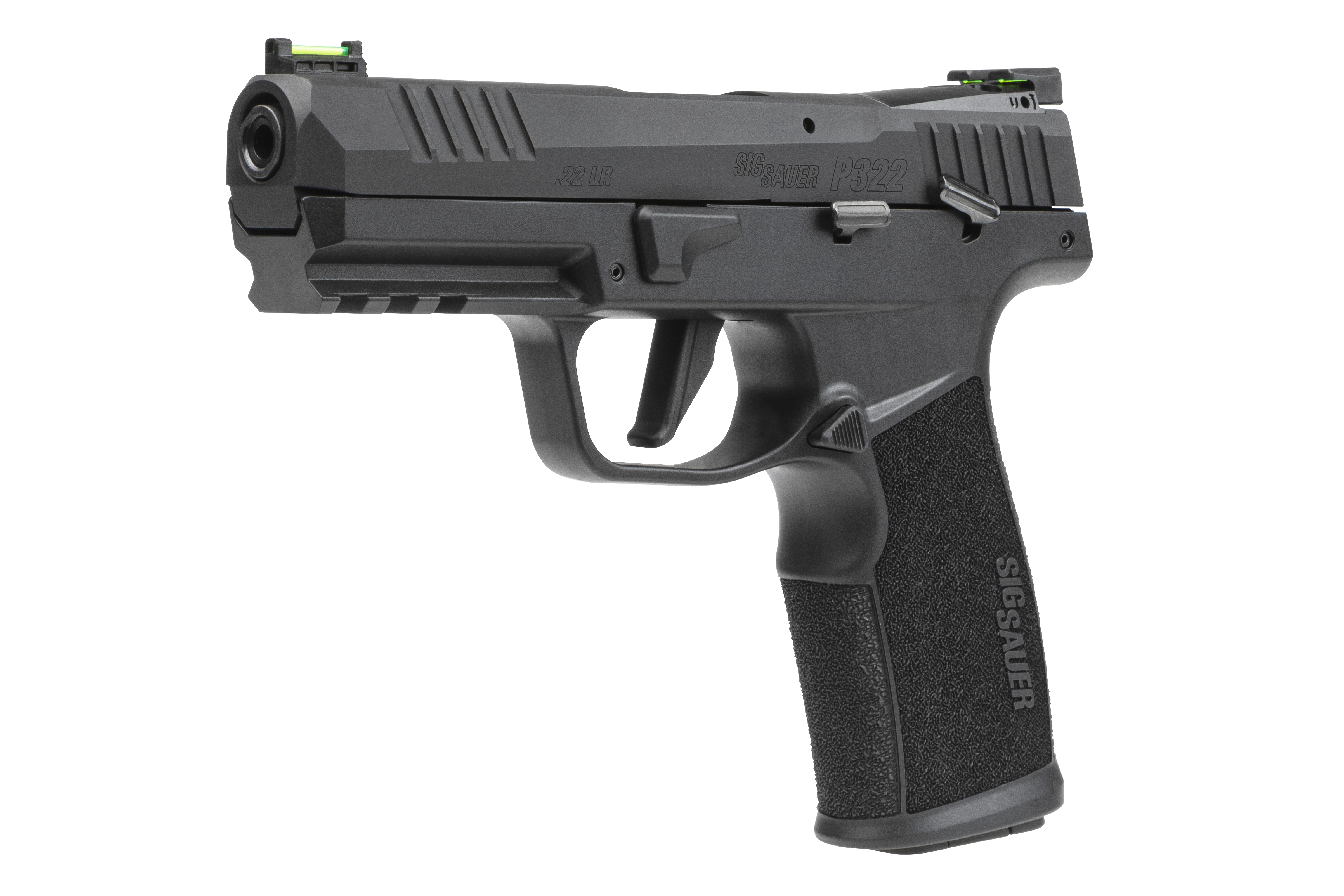 SIG has just released a new pistol and while it shares some obvious design cues from the P320 and P365 it's a very different beast. First off, the P322 is a .22 LR semi auto. Although it looks like the 320 or 365 it's actually a hammer fired gun with the hammer concealed beneath the slide. It's a single action pistol with a 1911 style thumb safety, up for safe, down for fire. It's optics-ready and suppressor-ready with the included threaded barrel adapter, and has a 1913 rail for a light or laser. The P322 also comes with a nice looking set of adjustable fiber optic sights if you don't have need for a red dot.
Overall it's a good looking package with some nice features, but what really sets it apart is its capacity. Ten-round magazines have been somewhat standard on .22 LR pistols dating back to at least 1915 and the Colt Woodsman if not earlier. There have been a few exceptions over the years but that is still the norm.
Taurus made a splash with the introduction of the TX-22 a few years ago with its suppressor-ready platform with a rail and an then-impressive 16-round capacity, with optional baseplates that would bump you up to 25 rounds. The Taurus is a reliable pistol, too that was designed to run with just about any .22 ammo you're likely to run into.
That was considered the pistol to beat, but it looks like SIG did it.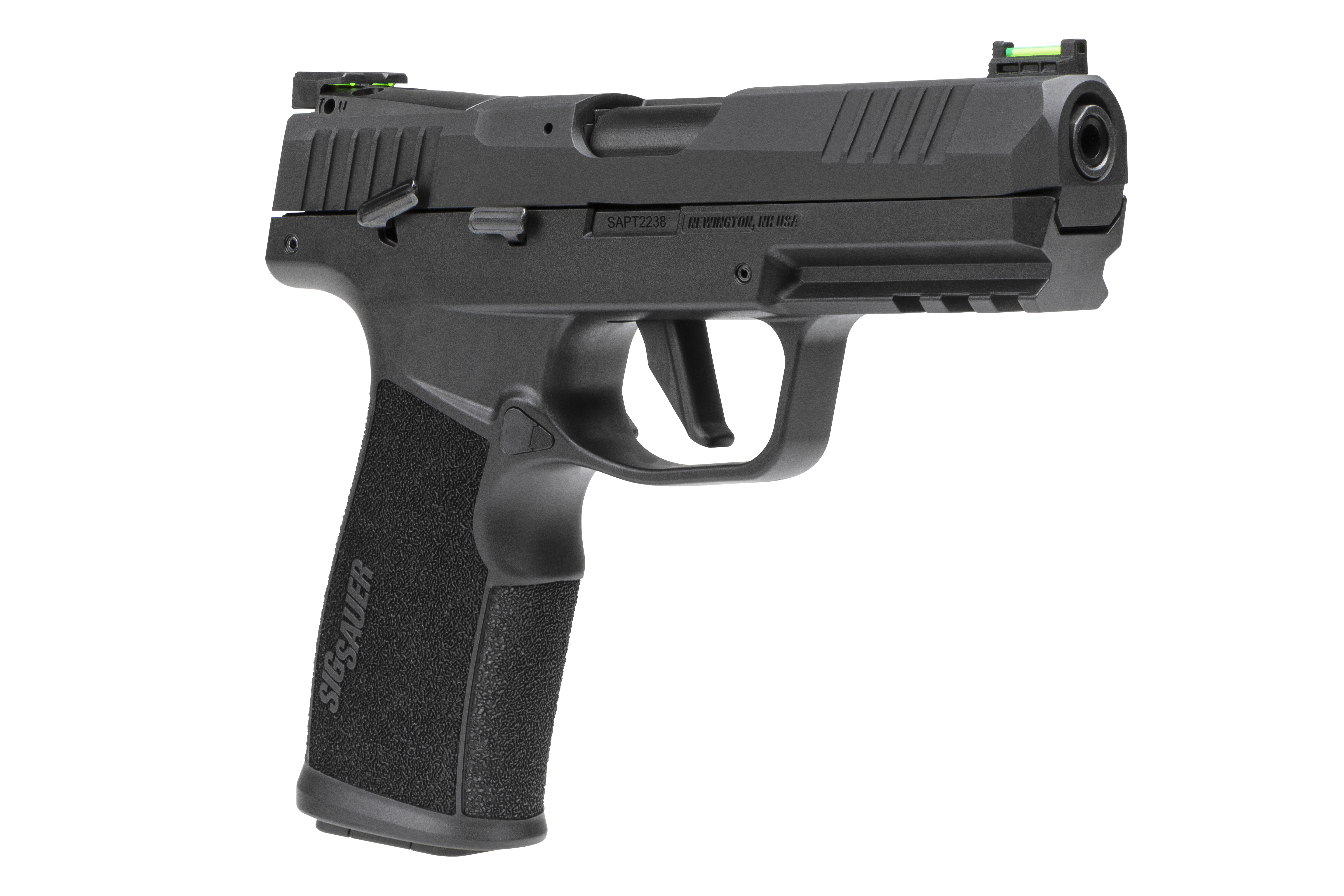 The P322 has an impressive 20-round magazine capacity and comes with two mags in the box. Optional 25 round extended mags will soon be available as well. So the P322 beating Taurus by four rounds stock, and it looks like SIG's 25-round magazines are more compact than the extended Taurus mags too.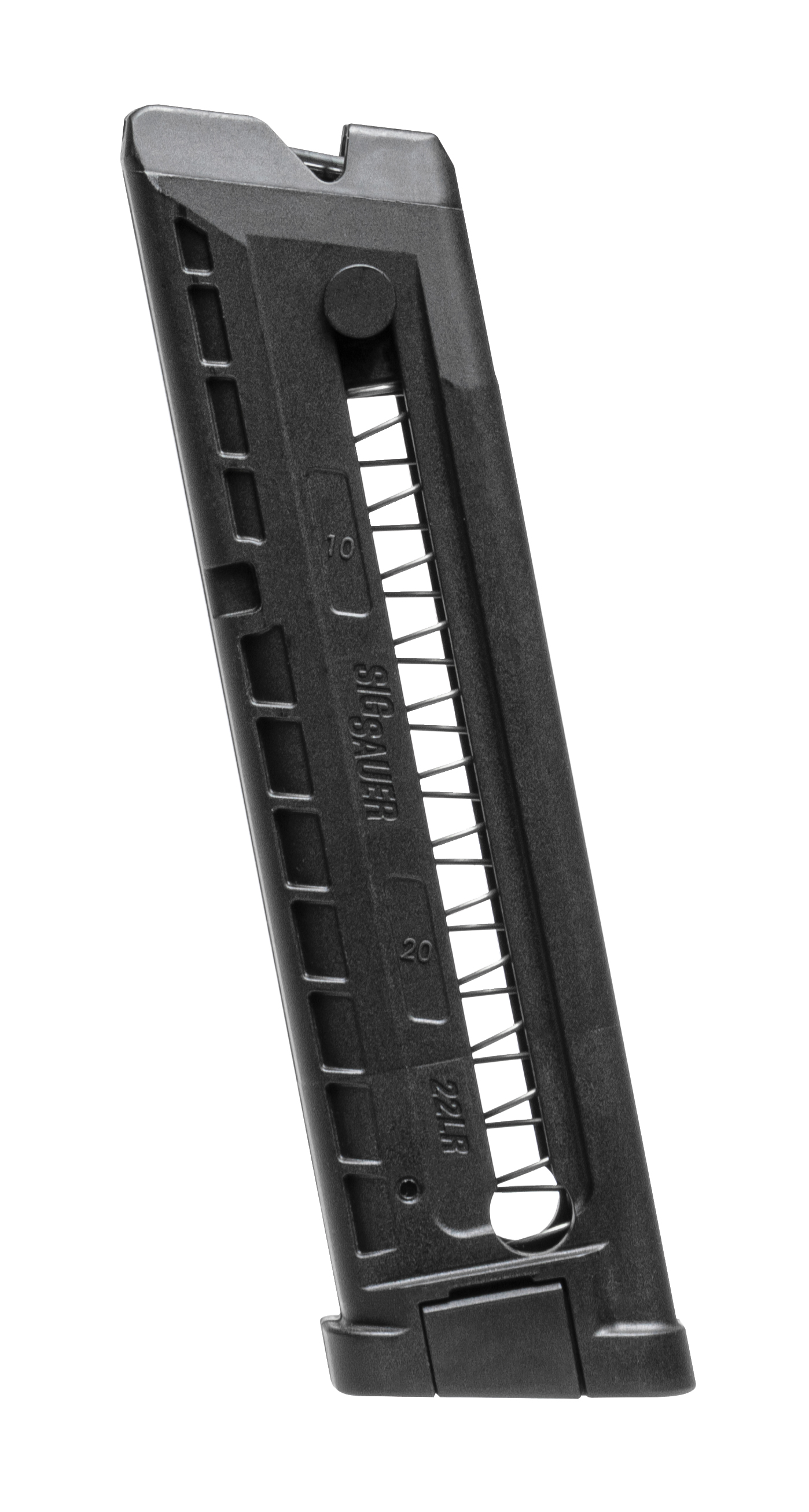 The primary roles for the P322 are training, plinking, and probably competition, but I suspect some will see carry use as well. SIG reliability tested it to the same standards as its duty guns and it performed admirably.
A rimfire is probably never going to be as reliable as a centerfire pistol, but it's looking like the P322 Is in the running to be the first.
Yeah it's only a .22LR, but 20 to 25 rounds on board is impressive. For folks who are recoil sensitive or have hand strength issues, a high cap .22 that lets you drop multiple rounds on target quickly is a heck of a lot better than harsh language.
Load it up with something like Federal's Personal Defense Punch rounds and you've got some potential anyway. For sure carry a bigger gun if you're able to use one effectively but if you can't of have a family member who can't the P322 may be worth checking out.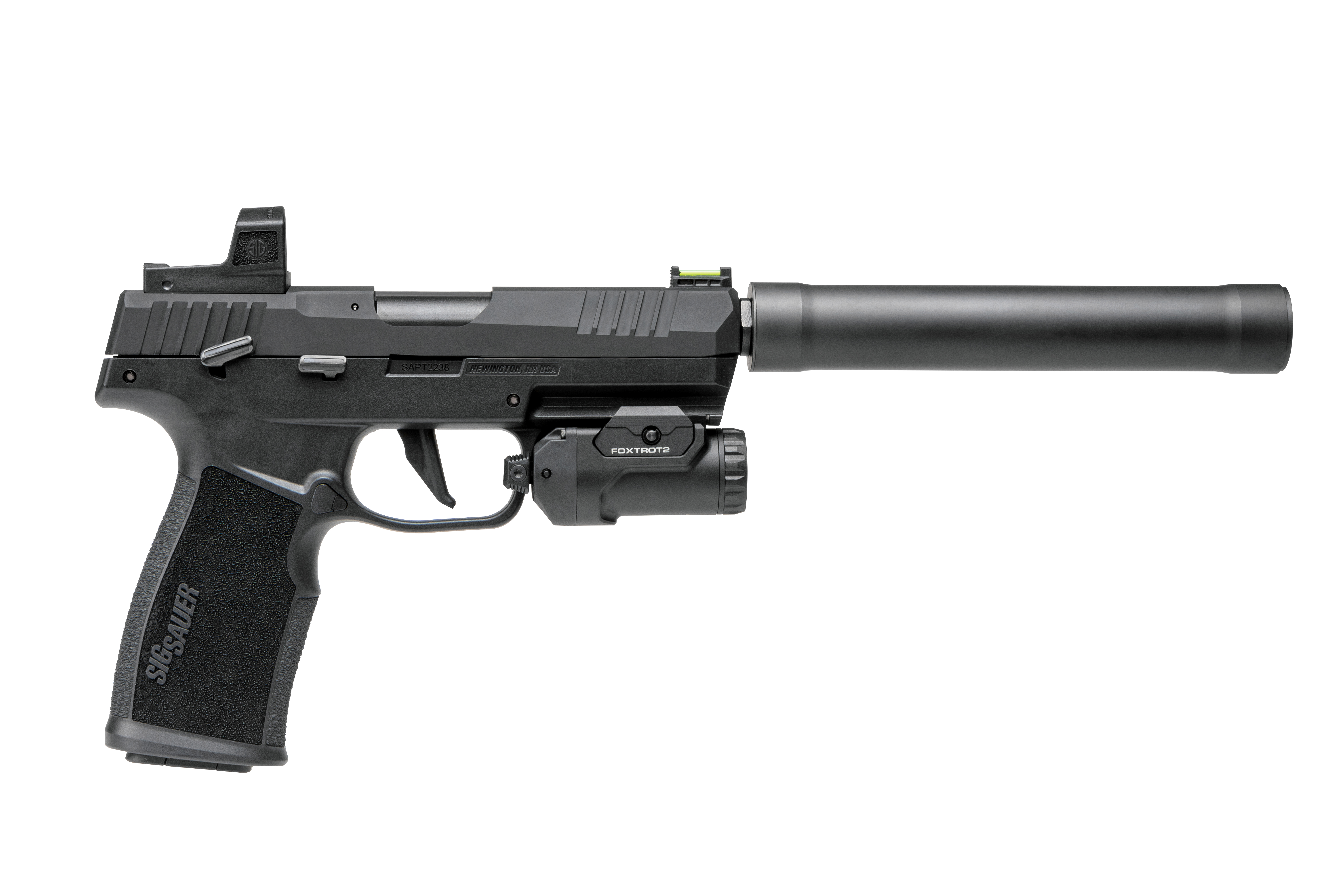 Aside from the contentious topic of a .22 for defense, the P322's main purpose of plinking and training make the P322 well worth looking into. Personally I'd rather be shooting than reloading, and with a 20-round mag I'm doing that half as often as I am with my Ruger MK II's and IV's. The fact that it can take my Surefire Ryder suppressor right out of the box and a dot sight (which my TX22 can't) is a big plus too.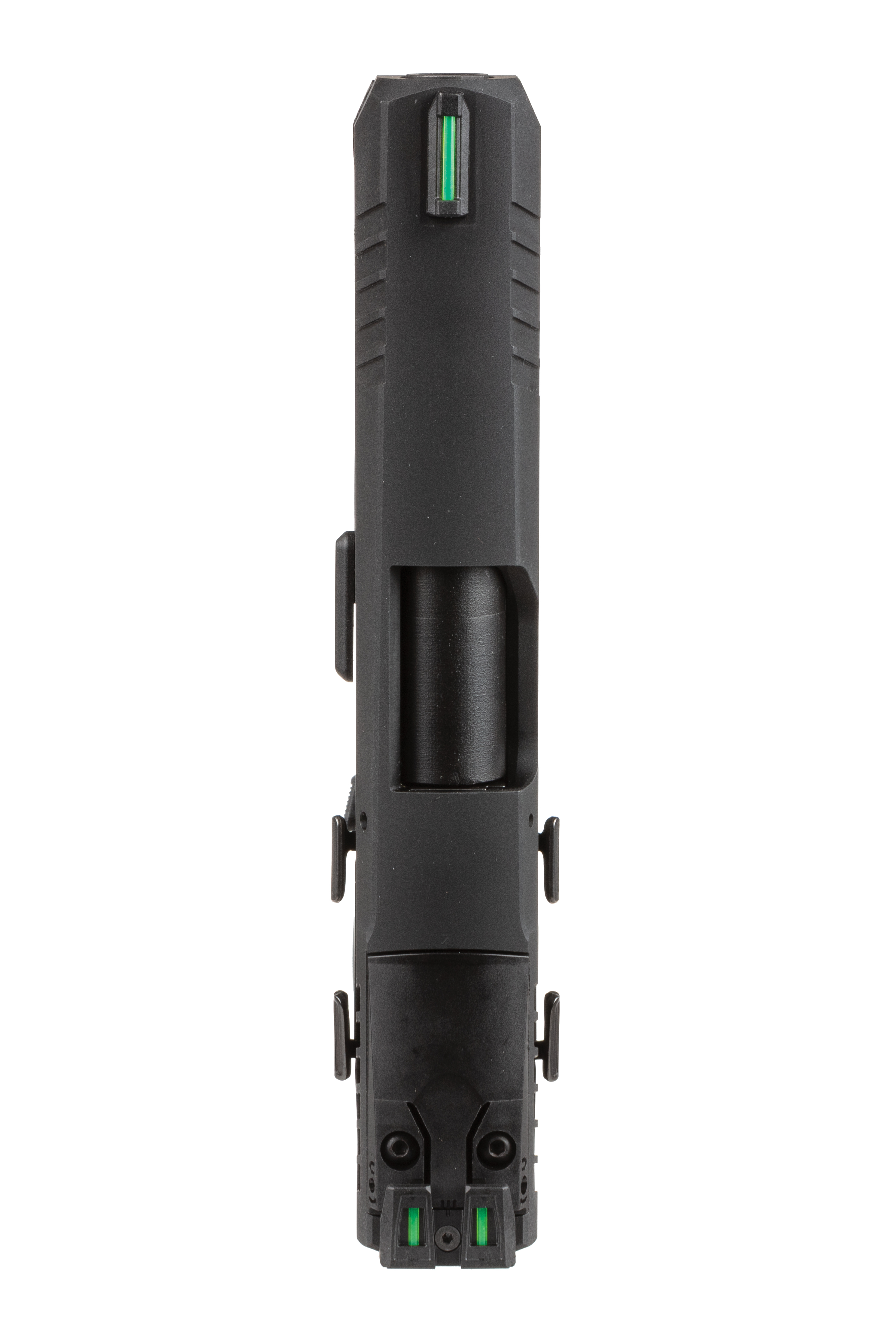 Take a look at the specs and drool over the pics, then head on over to SIG and see where you can get one.
From SIG:
Introducing the new P322. With an unprecedented 20+1 round capacity, the new P322 gives you 21 reasons to love 22.
The new P322 was completely designed and built by SIG SAUER in New Hampshire and is loaded with premium features, including an optic-ready removable rear sight plate so you can easily add a ROMEOZero red dot optic without the use of adapter plates. The P322 also comes with a threaded barrel adapter making it suppressor ready right out of the box, and with its ambidextrous controls, interchangeable flat and curved triggers, and fiber optic front and rear sights the new P322 is the highest capacity, most advanced 22 pistol in its class.
20 Round Magazine Capacity
Optic Ready Removable Rear Sight Plate
Suppressor-Ready With Included Threaded Barrel Adapter
Interchangeable Trigger Shoes (flat and curved included)
Fiber Optic Front and Rear Sights
Ambi Controls With Reversible Magazine Catch
Magazine Loader Included
Includes (2) 20rd magazines
Specifications: SIG SAUER P322 .22LR Pistol
Caliber: .22LR
Capacity: 20+1 (25+1 w/extended magazine)
Length: 7 inches
Width: 1.4 inches
Height: 5.5 inches
Weight: 17.1 ounces
Barrel Length: 4 inches
Action: Single action only, enclosed hammer-fired
Price: $399 MAP (probably between $450 and $500 retail)
https://www.sigsauer.com/p322-22.html