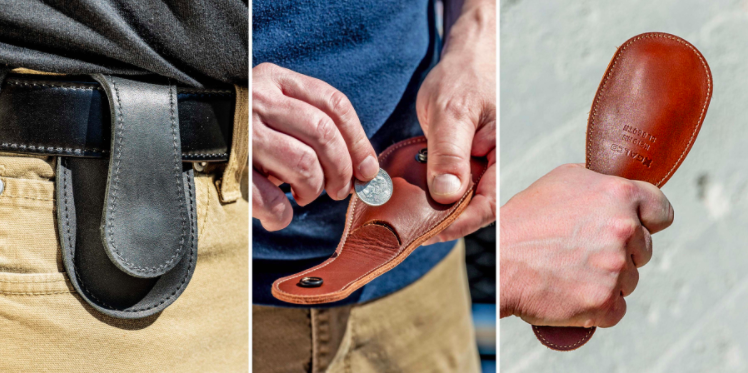 As Gaclo says, their Change Carrier snaps on and off a belt or other strap, allowing for access to coins. Any resemblance to certain types of self-defense tools is purely coincidental.
You'd have to be a, well, a sap not to recognize that the Galco Change carrier is an EDC item that will be able to easily pass through most security screenings. Loaded with quarters, though, and he Change Carrier unsnaps to become an innocent-looking – yet highly effective – impact weapon.
So if you're headed somewhere that prohibits your EDC gun or knives, you don't have to be totally defenseless. Just be sure to check locals laws, because some cities prohibit carrying them.
Price: $59