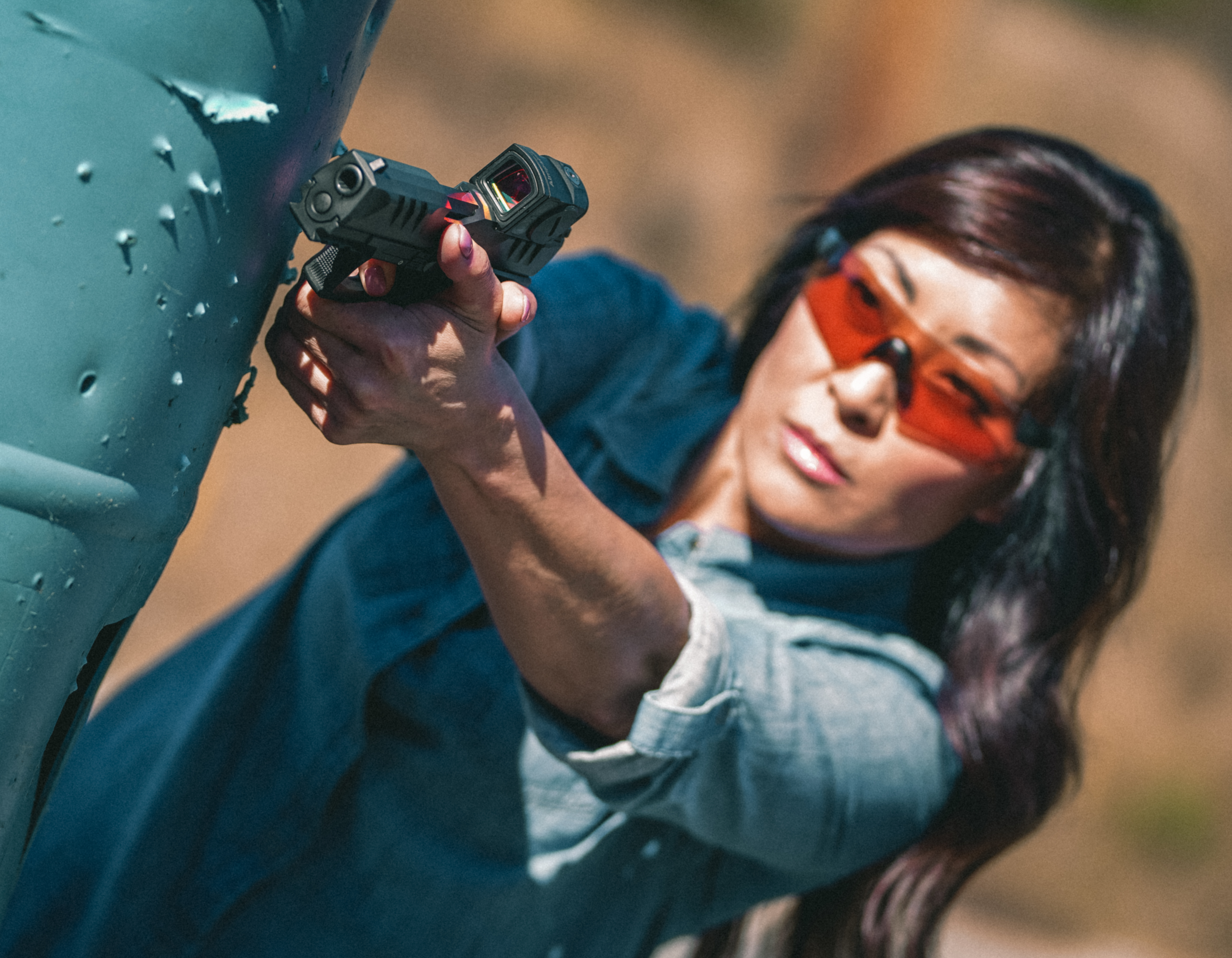 If you always thought service pistols were designed for big corn fed farm boys, you were probably right. Most guns have been built with men in mind first and sometimes optional back straps or grips available as an afterthought.
Realizing that women are a growing number of shooters, Walther did a redesign of their popular PDP pistol especially for females. The new PDP F-Series has a smaller grip circumference, shorter trigger reach, and is 20% easier to rack amongst other refinements. . It comes in both a 3.5" and 4" barrel version.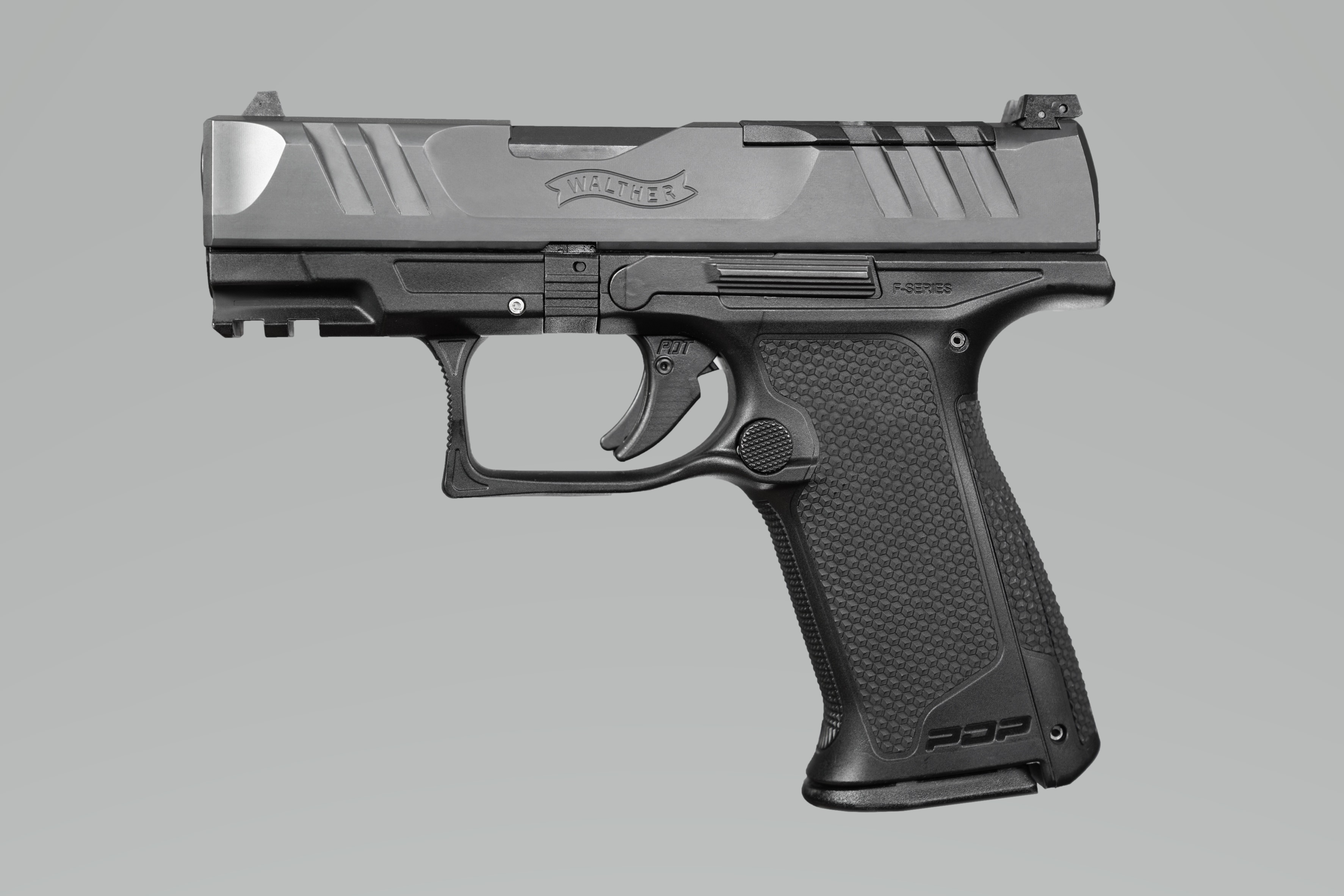 If you're a female or have a female shooter in your life, it's worth checking the PDP F-Series out. Heck, even if you're a male shooter, especially one have smaller hands, its worth looking at. I think I'm secure enough in my manhood to say I'm looking forward to checking out what Walther has done when I get a chance.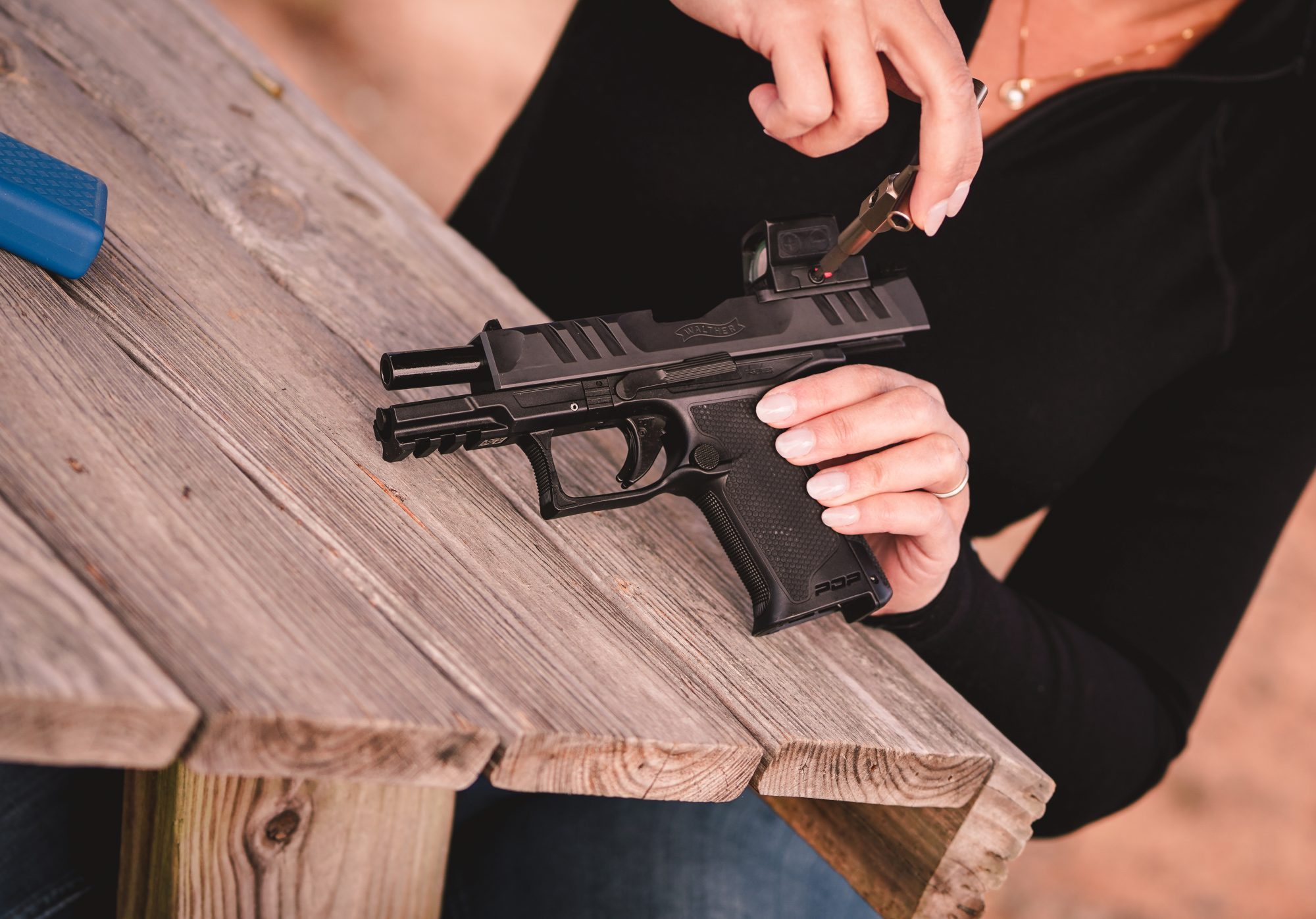 Check out Walther's release and tech specs below: 
The same engineering passion, precision workmanship, and innovation that made Walther's PDP a groundbreaking achievement in firearms is now tailored specifically to Female shooters with the PDP F-Series pistol. The new F-Series elevates the next evolution in world-class ingenuity for pistols to meet the demands of female shooters like never seen before. Accounting for precise structural differences, Walther has completely reengineered the ergonomics of the grip to be designed for the exact biomechanics of women's hands. Featuring a new patented operating system resulting in a 20% reduction in slide rack force paired with all the performance duty features of the PDP, the F-Series pistol is the elite choice for all women. Put Walther's timeless legacy of unmatched performance in your hand today, because whether you are with your family or on your own – it is your duty to be READY!
Reduced Circumference Grip – Designed from the ground up to fit the contour of a woman's hand, the F-Series grip is smaller where it needs to be giving the shooter maximum control and faster follow-up shots.
Reduced Trigger Reach – Introducing the F-Series Reduced Trigger Reach, achieving superb trigger control has never been easier. The F-Series trigger has been moved to a location where any hand can find the perfect trigger finger placement. Proper trigger finger placement is a key to accurate shooting and trigger control. You will feel the difference the moment you pick it up.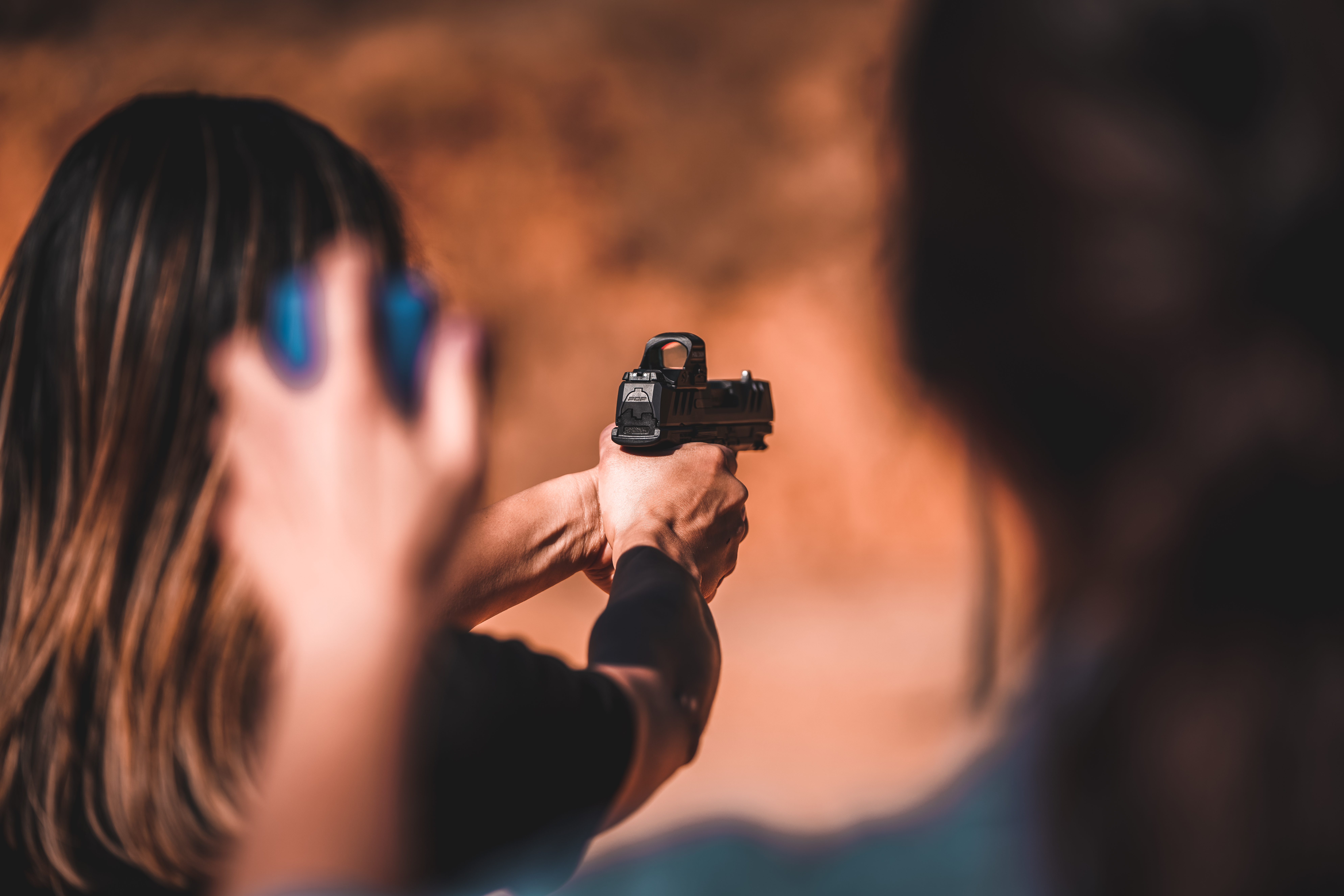 Reduced Slide Force – Walther has developed a brand new operating system that results in an unprecedented 20% reduction in slide Racking Force. Utilizing a two-piece striker, all shooters will be able to experience the performance of the PDP with an intuitive slide rack that is as natural as it is durable. The Reduced Slide Force is the next step in exceeding expectations for shooters who know what it takes to stay Ready.
OVER A CENTURY OF ENGINEERING PASSION & PRECISION WORKMANSHIP SPECIFICALLY DESIGNED FOR A WOMAN'S HAND. For female shooters who simply will not sacrifice on unmatched versatility, dependability, and effectiveness in both concealed carry and conventional service situations, the Walther PDP F-Series is how you stay READY.
Specifications:
CALIBER: 9MM LUGER
COLOR: BLACK
SLIDE MATERIAL: STEEL
FRAME MATERIAL: POLYMER
OVERALL LENGTH: 6.5″
SLIDE LENGTH: 6.5″
WIDTH: 1.34″
HEIGHT: 5.4″
BARREL LENGTH: 3.5″
SIGHT RADIUS: 5.9″
TRIGGER REACH: 2.56″
GRIP CIRCUMFERENCE: 5.5″ (MED BACKSTRAP)
WEIGHT WITHOUT MAGAZINE: 20.3 OZ
WEIGHT WITH EMPTY MAGAZINE: 23.3 OZ
MAGAZINE CAPACITY: 15
MAGS INCLUDED: 2
TRIGGER: PDT-F
SAFETIES: 3 – AUTO
TRIGGER PULL: 5.6 LBS
TRIGGER TRAVEL: 0.24″
MSRP: $699.00