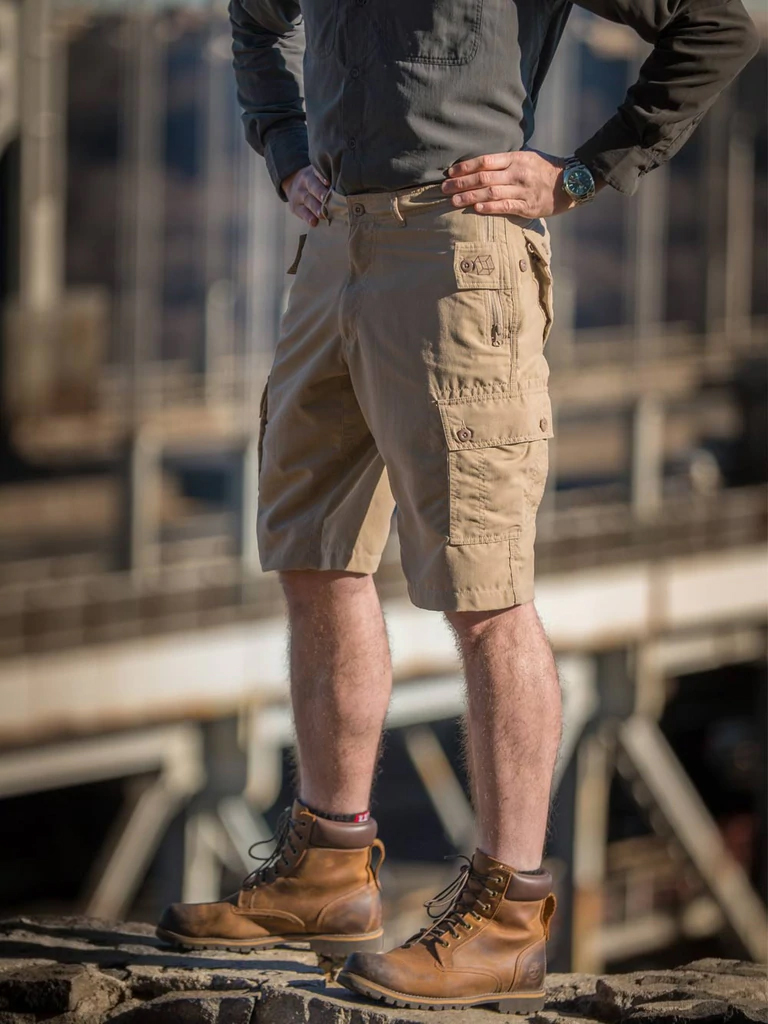 Take my money, or least you can try. But seriously, I plan on giving lot of my money to Clothing Arts, they make kick ass gear like these Pick-Pocket Proof shorts.
I was recently talking packable travel pants with a coworker who is planning a family trip to Italy. He is a cop and is a bit paranoid about looking like a cop or too much like a tourist while he is tourist-ing around. To help him out I started searching for hidden pocket clothing and stumbled upon Clothing Arts and WOW, I am super impressed.
As we all know, a challenge with EDC "fashion" is that 95% of the companies out there will have you looking like an off-duty cop. If that is the look that you are looking for, they literally have you covered. Me, I just want clothes that fits and will allow me to carry all my favorite EDC gear without any issues.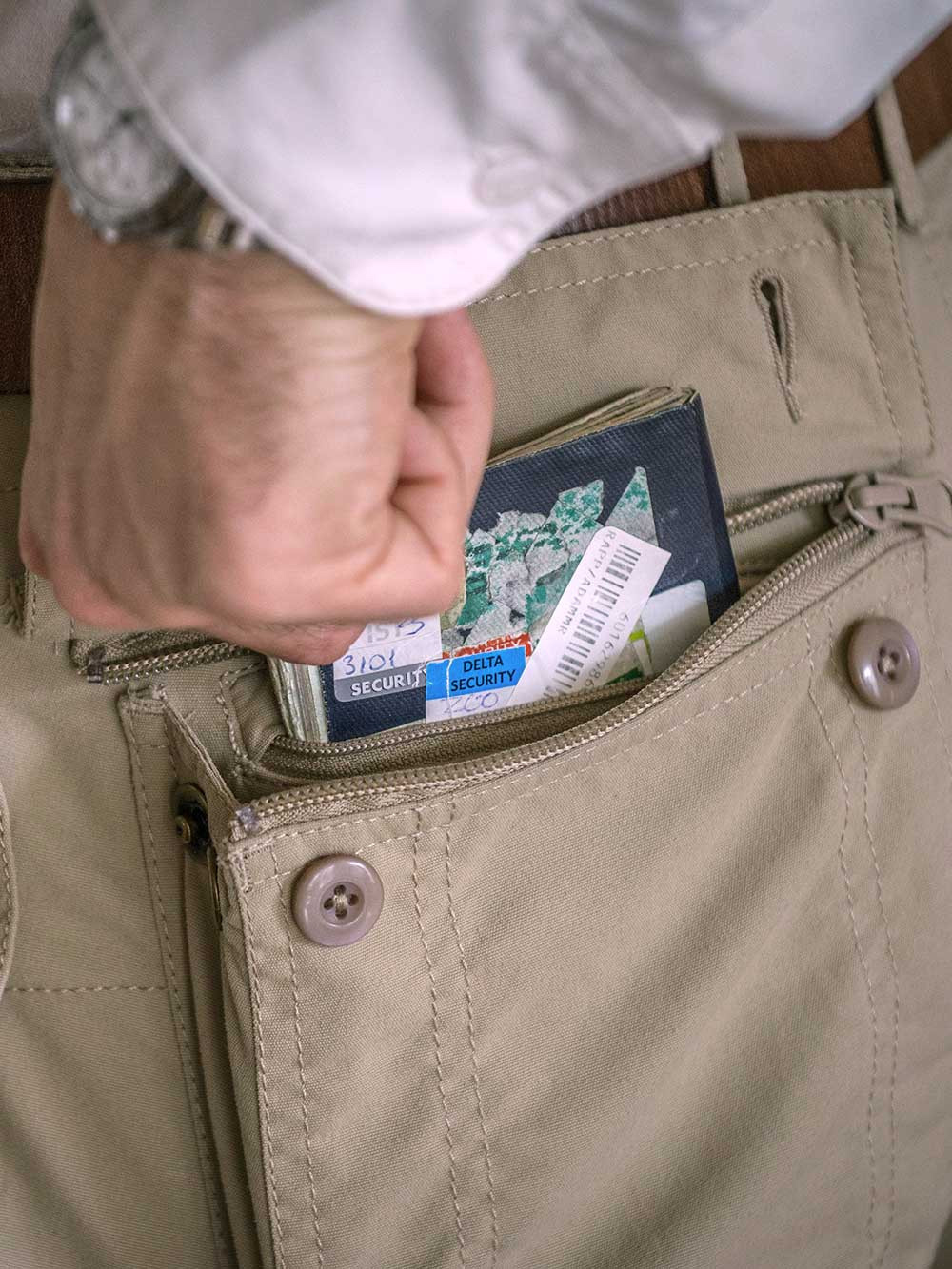 Anyone that has seen me at trade shows has probably seen me in a pair of cargo shorts. The problem that I have with most cargo shorts is my shit tends to fall out of my pockets and I am constantly checking to see if my wallet and phone are still on my person. Clothing Arts has not only solved that issue by adding zippers and straps to secure pockets, but they have also added hidden zippered pockets inside of pockets. So, If I can't find my wallet, it's probably lost in one of a hundred plus pockets that come on a pair of pants and shorts. Seriously, these shorts are designed to give a professional pick pocket extreme anxiety issues.
Keep on reading to see what I mean. 
The ultimate in organizational power: Walk with confidence through any city or rough terrain without worrying about thieves or things falling out of your pockets.
Eleven Pick-Pocket Proof pockets perfectly compartmentalize life on the go. Smartphone pockets, secure compartments for your wallet, hidden passport pockets, expandable pockets for guidebooks, and places for everything else you pick up or carry along on your travels are sewn right into the pants. Wrinkle-repellant, water and stain resistant, the lightweight Men's Adventure Shorts are perfect for camping, day trips, city travel and outdoor exploration.
Features:
New3rd Generation Nature-Like Nylon – Our Most Advanced Fabric!
100% Nature-Like Nylon: The look & feel of Cotton with the benefits of Nylon
PFC-Free DWR: Environmentally Friendly Durable Water Repellent Finish
11 Total multi-secure pockets: 5 triple secure & 6 double secure
2 Double secure, zipper-secured hip pockets
2 Triple secure, hidden Velcro pockets
2 Triple secure, hidden smartphone/ credit card pockets (right and left side)
2 Slash-resistant, double secure, expandable back pockets
1 Triple-secure, hidden passport pocket (rear left)
2 Slash-resistant, double secure cargo pockets with hidden snap closure
Button-secured zipper guard: Cube logo deters thefts from a distance
YKK zippers (top of the line, self-repairing zippers)
Diamond gusset crotch for greater range of motion
Adjustable waist: reduces to odd size (ex: 36″ turns into 35″)
Lightweight (17 oz)
5″ inseam
Pre-washed for added comfort
Wrinkle-resistant
Moisture-wicking
Water-resistant
Stain-resistant
Breathable
Quick-dry
UPF 50+
MSRP: $109.95
In closing, I think Clothing Arts is about to replace a lot of the garments in my closet, this is truly some well thought out stuff that I need. Check them out on www.clothingarts.com.
A Chicago native, Sijo Wayson Johnny Tsai is an internationally recognized Combatives and Survival instructor. He is a published book and DVD personality with over 35 years' experience in teaching Practical Street Defense and Combatives to the Military, Law Enforcement Agencies and Civilians alike. SIJO is also the founder of the C.U.M.A. Survival School. He is also a renowned knife designer for companies like TOPS KNIVES, SMOKY MOUNTAIN KNIFE WORKS and WORK TUFF GEAR.
When not teaching classes, writing, or doing crazy thing with knives, SIJO likes to enjoy his downtime with his wife and 3 children. He also likes drinking beer.