SIG has had 10mm P2202's out for a good while now but if you've been waiting for something more polymer, higher capacity, more optics ready, and more modular then the wait is over. SIG has super sized the P320 series with the new P320-XTEN. This polymer wonder 10 packs 15 rounds in the mag and has all of the features that you've come to expect of the 320 series.
I'll be honest, although I like the 320's I haven't jumped on one just because I have so much invested in Glock mags, holsters, parts etc. I couldn't quite make myself take the leap even though I really liked the modularity of the 320. Well, a 320 in 10mm and the possibility of a variety of 10mm and hopefully a PDW option someday may push me over the edge. I can't want to see one first hand, but in the meantime; here are some pics and specs.
The latest addition to the SIG P320 family brings all of the features of the XSeries into a carry-style handgun in 10mm for shooters and hunters looking for performance to the power of 10.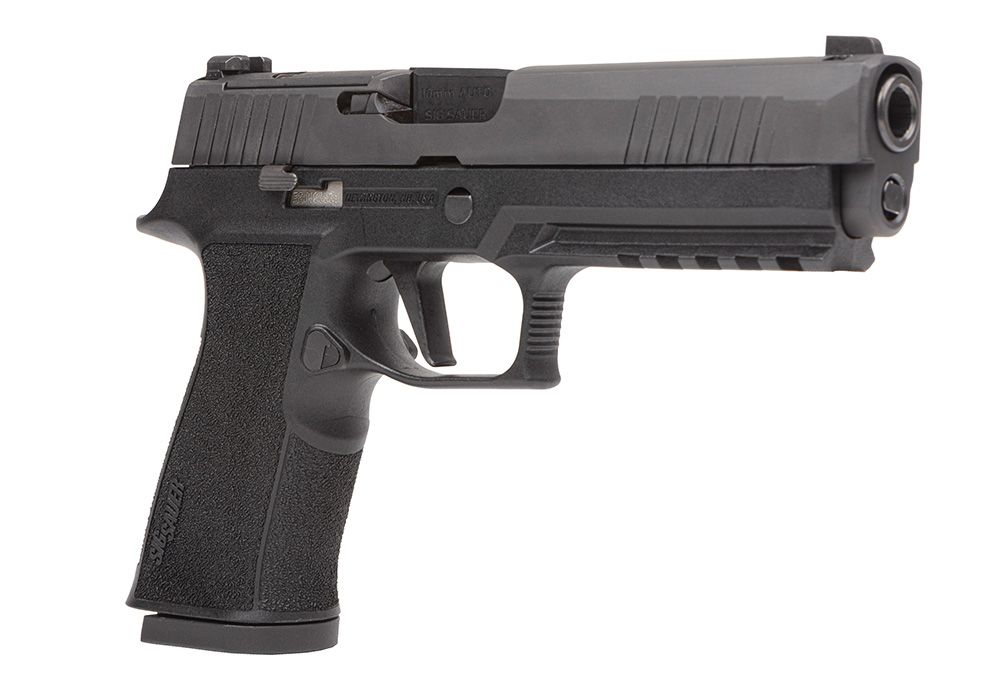 The P320-XTEN comes standard with a 5" bull barrel, XRAY3 day/night sights, and an XSeries optic-ready slide with front and rear serrations. For those looking for even more precision, every P320-XTEN is optic ready and compatible with the SIG SAUER ROMEO2 reflex optic which is designed to withstand the abuse the 10mm cartridge delivers.
To reduce the recoil, a completely redesigned XSeries polymer grip module provides a strong purchase and stippled finish and makes shooting comfortable for any type of round. Each P320-XTEN comes standard with two 15-round magazines. The new SIG P320-XTEN takes performance to the power of 10.
SIG SAUER P320-XTEN
Caliber: 10mm
Overall length: 8.5 inches
Overall height: 5.6 Inches
Overall width: 1.3 inches
Barrel length: 5 inches
Sight Radius: 6.8 inches
Weight (w/magazine): 33 oz.